You log on to any social site and you'll see people struggling to find the most effective time management tips and tricks. You will also see internet gurus teaching the most outrageous time management techniques. There are only a handful of skilled individuals offering the right teaching to people.
With the internet so full of everything, you can easily find all the information you need for efficient time management. While it is as easy as ABC to find answers to every problem via Google, why do individuals still find it hard to manage their time? In fact, a survey showed that on average a person spends around 2 hours and 11 minutes in procrastination.
The problem, we believe, is not the techniques or the tips shown on the internet but planning.
Everything starts with planning. The more meticulous your planning is, the lesser the chances for failure. The more accurately you plan your time, the better will be the results. Just as you create to-do lists, or plan your day, you have to devise a time management plan as well.
A time management plan can help you take control of your time and how you spend it. Better planning translates into better work and saves you a lot of time. before you start feeling like time management planning is another burden weighing upon your shoulders, we would like to tell you that rather than being a burden, it is a source of relieving it and in this article, we will tell you how.
Why Is Time Management Planning Important?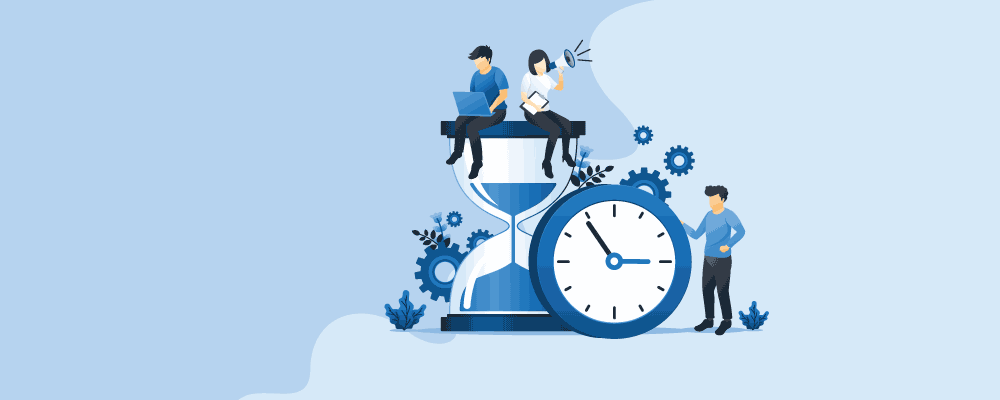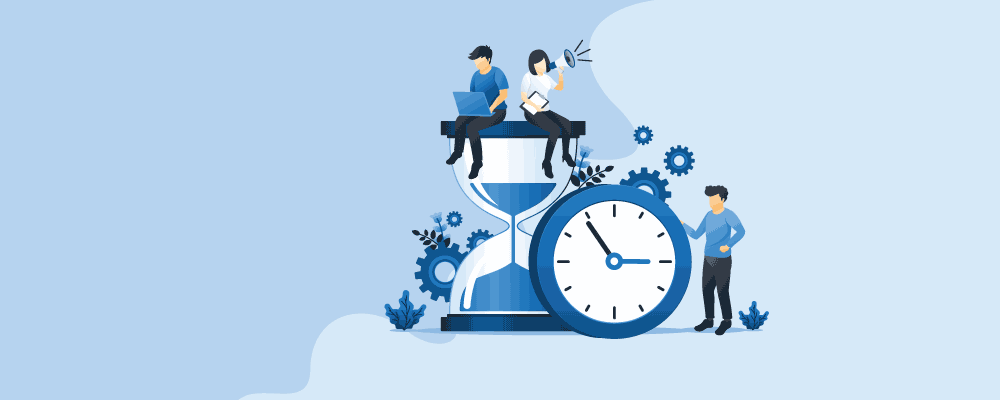 Can you imagine attending a meeting in your PJs or wearing a bright pink dress to a formal event? Highly unlikely, right? Well, planning is what saves you from becoming a laughingstock, it prepares you for the time ahead. With better planning, you can eliminate your chances of failure and clear the road to success.
Time management planning is another way of removing roadblocks hindering your way and threatening your journey ahead. Planning your time gives you the control you need to drive ahead and reach your goal.
Time management looks very different for different people, for some people, it's rising and sleeping early, and for others, it's sleepless nights. But how sure are you that either of these things is actually helping? To actually make time management work for you, you ought to plan everything down to the last thing, to make sure it bears fruit.
Here are a few pointers that might help you understand the importance of time management better:
Prepares for the unforeseen: The best, most efficient feature of planning is that it allows you to prepare for any unforeseen circumstances that might hinder your way. With everything planned ahead, you can easily find your way through them, no slowing down at all.
Reduces stress: Time management planning allows you to see how your time will be spent eventually. It alleviates the burden on your shoulders by helping you keep everything on track and on time. You neither overload yourself nor underuse your abilities but optimize your skills for better productivity.
Increases efficiency: Not being able to manage your time well can result in reduced efficiency and decreased productivity. Without the help of good time management, 26% of the employees end up working outside of working hours. Good planning of your time, however, can turn the tide in your favor. You can get rid of idling, focus your attention and make the most of your time, resulting in improved efficiency.
Besides the pointers listed above, we are sure, that once you jump into time management planning, you will start reaping the benefits in no time. Next, we will help you create your time management plan to get the ball rolling.
How To Create Your Own Time Management Plan?
This might not be your first lurking around the internet trying to find the best solution to your time management problems, a magical wand that will turn things around for you. Why is it that you follow a plan for a week but then just give in? why is it so hard to stay on track?
Well, the fault may not be yours, at least not 100%. Sometimes, you have to have the right tricks up your sleeve to make things work and we are here to arm you with whatever you need. here are six steps you can follow to devise a master time management plan that will work efficiently. Off you go…
1. Make A List of All the Tasks: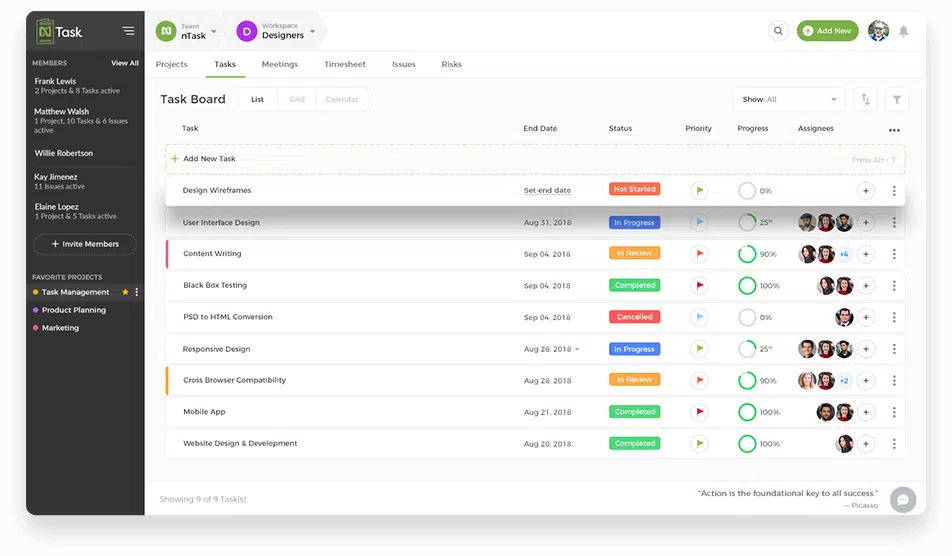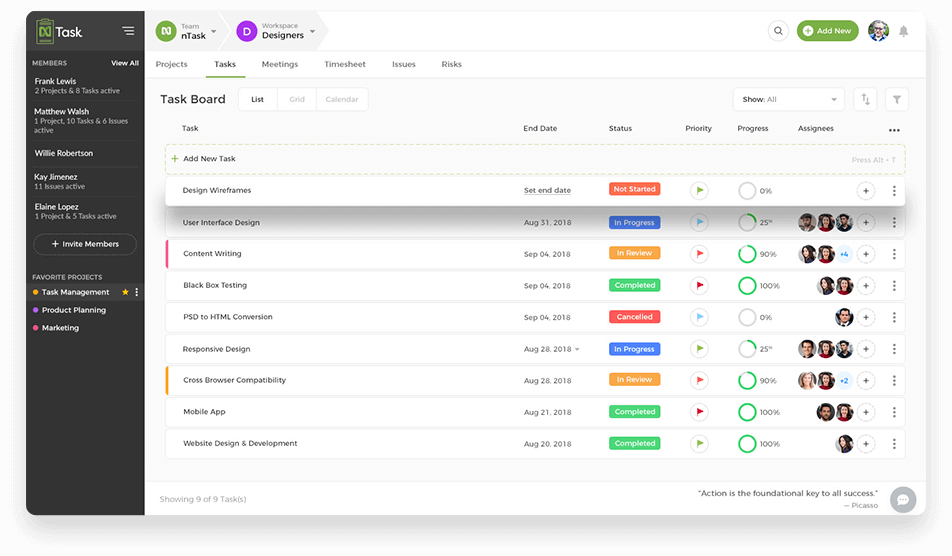 First things first, create a list of all the tasks you need to complete.
If you have to work on a complex project then instead of listing the whole project as a task, consider breaking the project into smaller tasks and subtasks. The breakdown structure will make it much easier to manage tasks and accomplish them. Also, if you are working with a team, you can assign different tasks to different team members.
Once you have a complete list of all the tasks and subtasks that need your attention, you can start allotting appropriate time for each task. Estimate the amount of time required to complete each task and assign time accordingly.
Remember to add extra time to your schedule since it will give you room to tackle unforeseen circumstances if and when you encounter them.
When setting time for different tasks, make sure that the sum of the time does not exceed your daily or weekly limit. In fact, for a week, having a plan of fewer than 40 hours is optimum. Similarly, for a day, make sure that the plan does not exceed 8 hours.
Your plan should stay within the working hours limit otherwise; it will be difficult to actually stay within the time limit.
No matter how meticulously you plan your day, there is no guarantee that the plan will progress without any hindrance. In order to make sure that such a thing does not disrupt your work, you must plan ahead. Take note of any problem, you feel, might crop up and plan its solutions beforehand. This will allow you to tackle any problem before it poses a threat to your work.
2. Prioritize Tasks: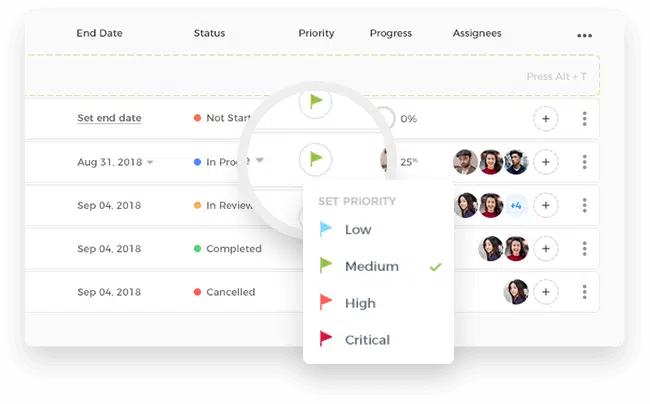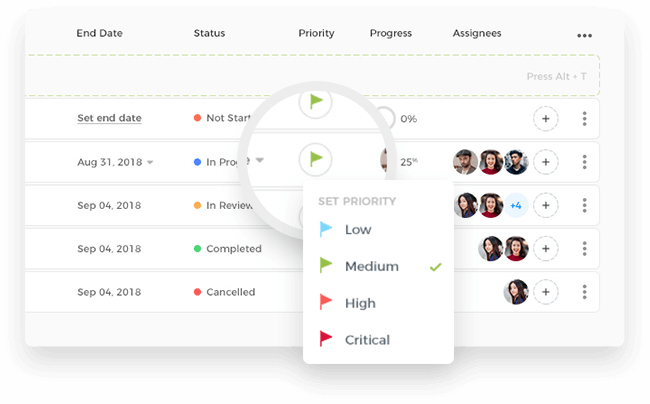 Having a list of tasks alone is not enough, you have to be aware of the tasks that need your immediate attention and tasks that can be delayed. When making a list of tasks, add a marking or highlight the tasks that are your priority.
Prioritize the tasks that have an immediate deadline or require more effort than others. The most time-sensitive items should occupy the top of your list, and the less time-sensitive tasks should be placed at the bottom.
Once you have prioritized tasks, you can start delegating tasks to different team members. When delegating tasks, gauge the skills and expertise of the employee to make sure you are utilizing their skills optimally.
You can also assign the less important items to different team members and work on the more important ones yourself to make sure that the impending deadline of the simpler ones does not make you feel stressed or pressurized.
Also, do not hesitate to get rid of a task if it does not fit on your priority list. The cleaner and shorter your list are, the better it will be for you and your team.
3. Schedule Tasks: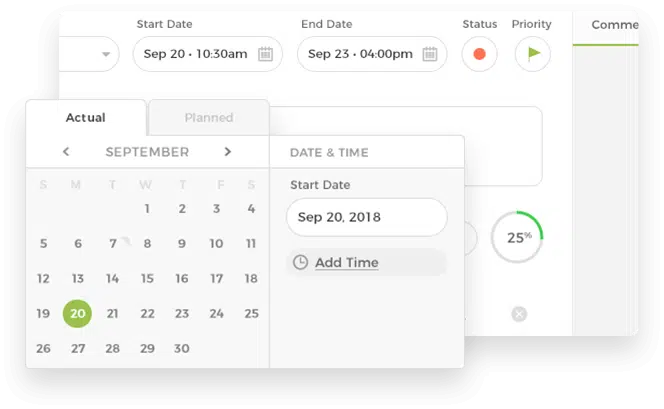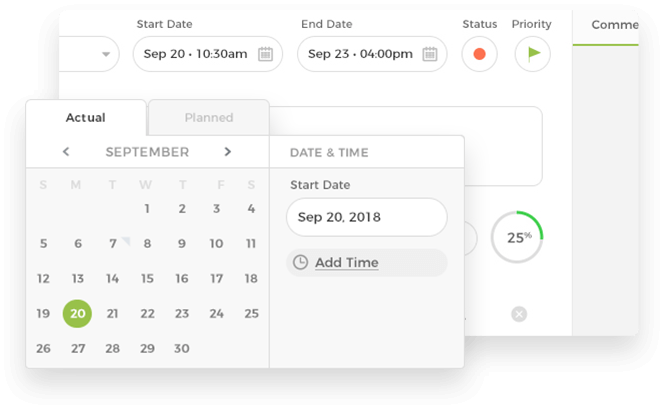 Now that your list is complete, you can schedule your tasks. Scheduling tasks means you organize your list and set aside a specific time slot for every task in your list. For example, 1-hour meditation starting at 7:00 am and ending at 8:00 am, 15 minutes of breakfast between 8:00 am and 8:15 am, and so on.
Scheduling tasks will allow you to become more organized, and efficient and will certainly add to your productivity. With your whole day or week planned ahead of you, you can say goodbye to procrastination and welcome a new way of life where you actually get things done in time.
4. Add Breaks:
We are often so focused on doing our work that we do not give ourselves the time to relax. As William Henry Davies puts it in his poem Leisure, "We have no time to stand and stare".
The importance of breaks, however, cannot be ignored. Without giving yourself the necessary time to break off from the stress and relax, you will very soon experience complete burnout. In fact, 87% of professionals believe that breaks add to productivity so make sure to give yourself enough time for relaxation in your schedule.
When scheduling tasks do not jampack your schedule, leave room for breaks and relaxation time. You cannot possibly go about your day without sufficient breaks so make sure your schedule has enough to keep you going.
5. Get Rid of Distractions:
While everyone wants to have laser focus, we cannot reject the possibility of distractions. In order to ensure smooth working, you have to get rid of distractions. These distractions can be internal or external.
External distractions can include loud noises, interruptions from your coworkers, unnecessary meetings, etc. When creating your time management plan, take into account the possibility of the occurrence of any of these distractions and take measures to eliminate as many of these as possible.
Make sure your workplace is soundproof or there are no disturbing noises around, tell your team members that you will not be available for a specific time limit or will be busy, and so forth.
Internal distractions, on the other hand, are those that you inflict on yourself. Social media surfing, for example, is a prime example of internal distraction. To save yourself from spending hours upon hours on YouTube, TikTok, or Instagram, switch your phone to flight mode or disconnect your Wi-Fi.
Efficient time management requires your full attention and that means no distractions.
6. Invest In Time Management Software: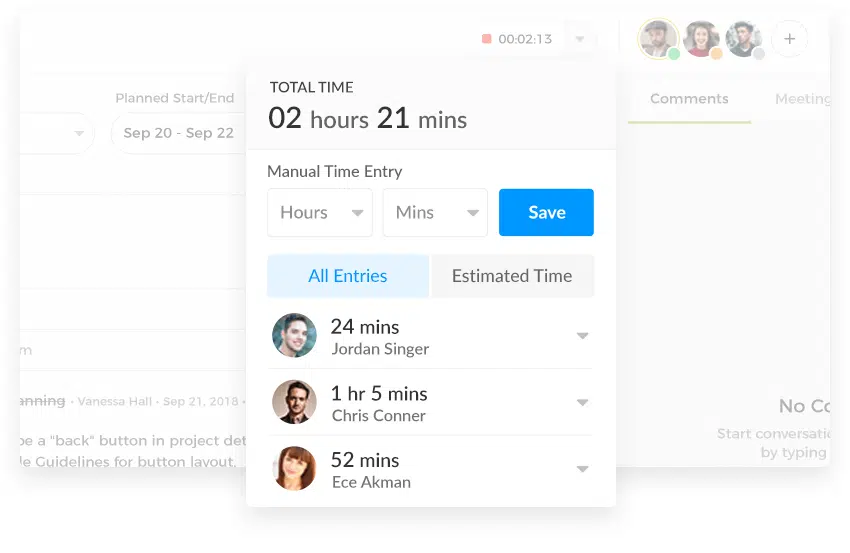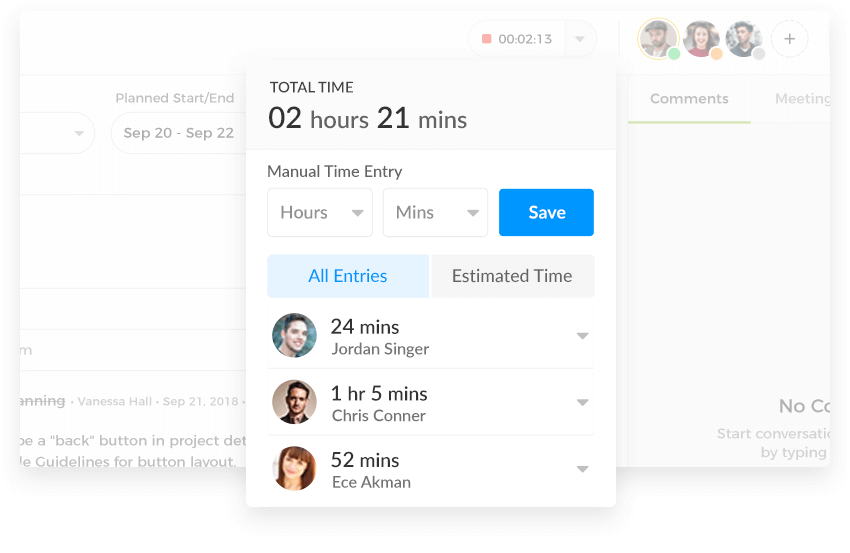 When all is said and done, we would like to tell you that the best solution to all your problems is time management software. Why bother going the extra mile when you can get everything done with the help of a tool?
In our opinion, having the right tool in hand means you already have control of your time. time management tools are equipped with advanced features that not only organize your time and keep you on track but also help you stay focused by restricting the time you spend on unnecessary sites.
These tools are specially designed to help you fight the demons that keep you from utilizing your time efficiently.
Take nTask, for example, a tool loaded with every feature you need for effective management. It is not only featureful but user-friendly as well. The tool is an all-in-one solution allowing you to not only track your time but monitor your performance and enhance your efficiency.
nTask can keep you organized and make sure that you are on time all time.
It's A Wrap!
Working overtime is not appreciable in the present times, the best solution is to create a time management plan that can help you harness your skills and utilize your abilities in the best possible way.
We know that it will be a bumpy road at first but once you get a hang of it, you will have no trouble finding your way through. And do not underestimate the importance of time management software for it will surely lessen your burden and make you more productive.
That's all for our side. Till next time, goodbye!
Related Blogs: