The organizational culture is complete mayhem right now and without quality organizational tools, you'll be lost in a black hole. It will consume all of your energy if you let it without ever thanking you for it. This is because of the fast pace of business activities; our world is used to right now.
Thankfully we live in a world where there are tons of different applications and organizational tools for everything that we do nowadays. They are like weeds in your garden, a new one pops out every day. But which one is the chosen one? The one that will solve all of your organizational problems?
Well, there are a lot of organizational tools for every activity related to your work life or even personal life, but they are all so enriched with features that the selection of the right app can get overwhelming.
If you start the selection process unprepared, you can literally spend weeks where you try a new app every single day without ever finding which one is the right one.
That is because you have to work for the app and organizational tools to work for you. What does that mean? It means that if you really want an app to work for you, then you have to put it through some tests and tasks. If it holds up to those, then you can keep it as your go-to organizational tool.
Also, being organized doesn't mean that you have to rely on one resource or a couple of organizational tools whether you are an analog or a digital organizer. You must get the best features out of all of them to organize your chores and projects accordingly.
Some of the best work organizing tools are listed below that will help you get your affairs in order. Let's take a look.
Here Are The 63 Best Organizational Tools to Enhance Your Work
Table of Contents
63 Best Organizational Tools to Enhance Your Work:
Organizational Tools FAQ's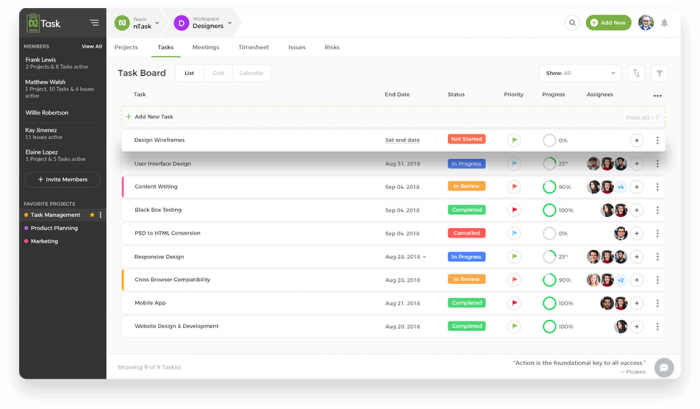 nTask is one of the top organizing tools when it comes to tasks, projects, and work management. The nTask application allows you to plan, create, execute, and visual analysis of the work with the help of interactive Gantt Charts.
This easy-to-use application gives you the capability to manage your work in different views such as list, grid, calendar, and board view. You can assign due dates, set statuses, give priorities, assign tasks/projects to team members, create to-do lists, manage meetings, and collaborate through comments.
nTask is equipped with useful integrations to help you to organize your work all-in-one place.
Here are the reasons why nTask is a top pick for small business work organizations:
Free Forever account, with all necessary features to get started
Add 5 team members in each workspace without any charge
Unlimited Tasks, Meetings, Issues, and Timesheet creation
To-Do lists with a progress bar and task assignment
iOS and Android Mobile apps
nTask is used by more than 100,000 teams all across the globe. The best thing is that you can signup for a Free account with entering any payment details. Try it now 🙂
nTask is the Best Organizational Tool for Smart Teams

Manage tasks, teams, projects, meetings, and more with nTask. It's free – no questions asked.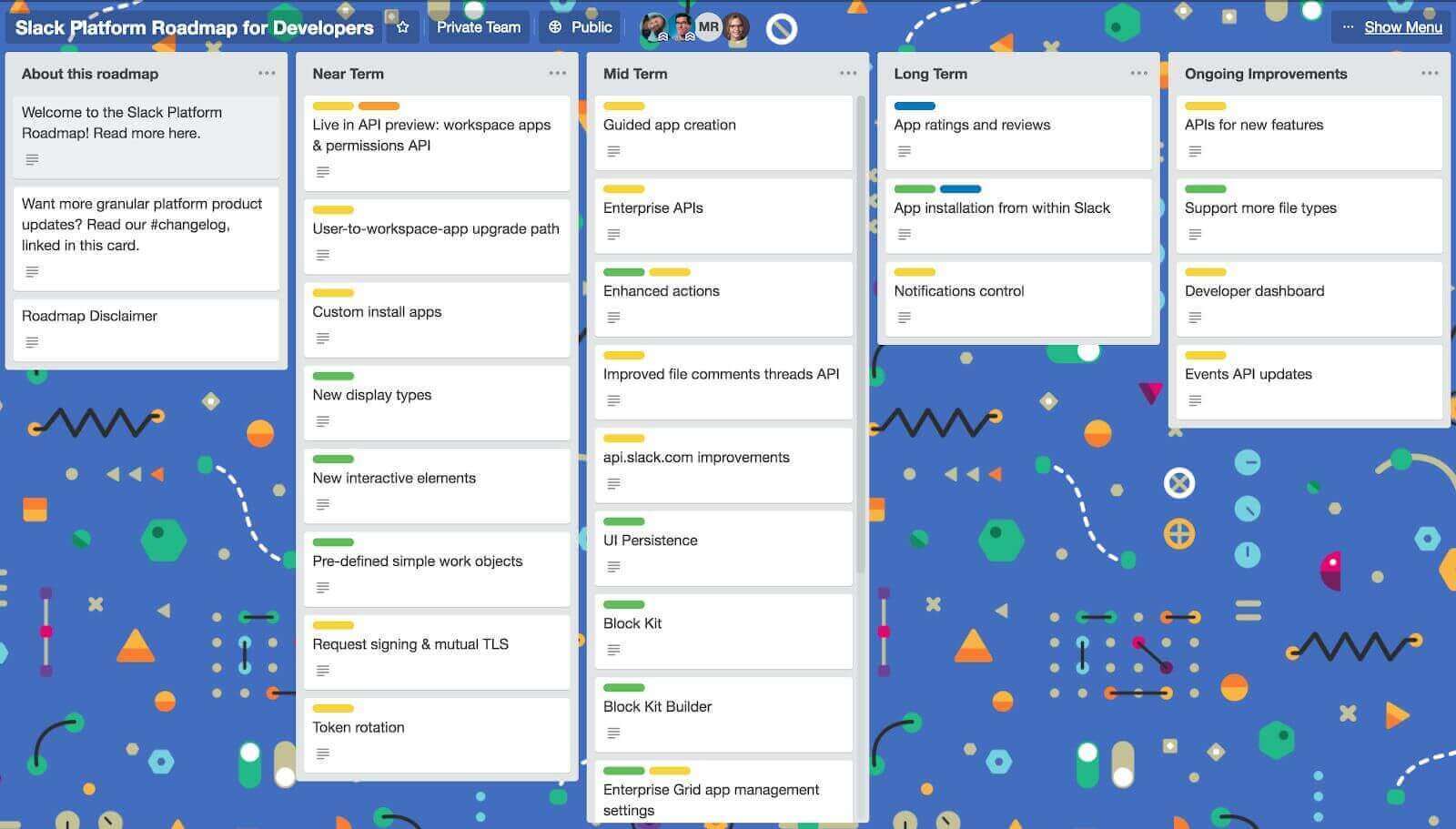 Trello is the most famous organizing tool of all when it comes to managing your work activities. This application allows you to track and visualize the proper progress of your activities going forward.
Using their card-based layout, you can map out every task of the week in individual cards and assign them due dates, add different team members in the card and include multiple attachments.
You can also add story points for each card/ task that can highlight the priority of each task which helps to keep you focused on more important tasks first.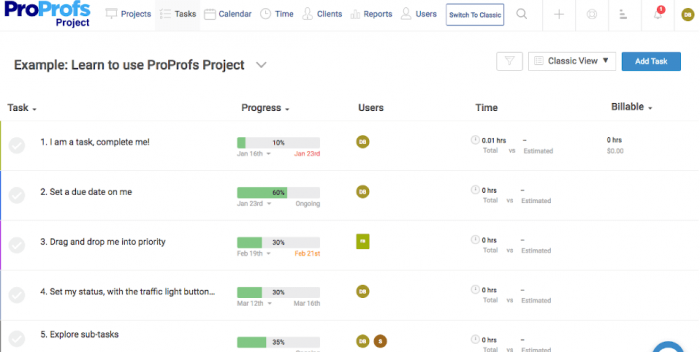 ProProfs Project is a popular online project management tool that aims to provide a delightful experience. The software is a powerful combination of planning, management, and collaboration tools to make project management a super easy and fun process.
Team members and stakeholders can easily work in a collaborative environment to get work done faster with increased efficiency. The software is versatile and perfect for different teams of different sizes to successfully complete simple & complex projects.
Some of the PropProfs features that help you get organized are:
Task management, resource management, & portfolio management
Kanban boards, Gantt charts, calendar views to plan & strategize projects
Time tracking & custom invoicing
In-depth reports & analytics
Drag-and-drop functionality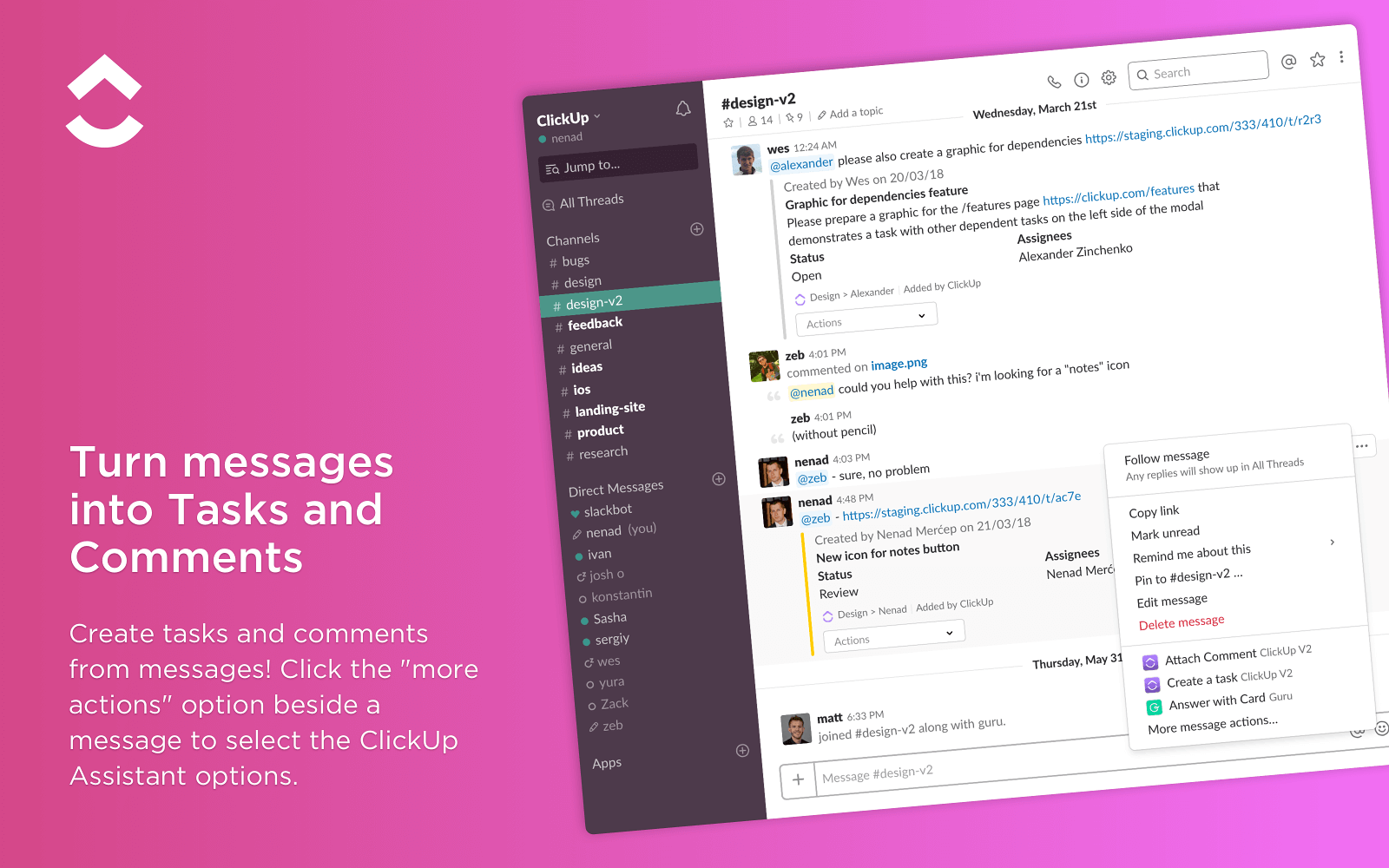 One of the best organizational tools which you can use is an effective Project Management Software that will let you keep track of all of your activities in a central location. ClickUp is one of the best there is when it comes to PMS.
With ClickUp being free software, you can enjoy a bunch of premium features without paying a cent. These features include:
Flexibility while adapting to your routine and activities
Customization according to the users' needs
Designed to work for a single user to an organization
It uses different organizational strategies like Waterfall and Agile to tackle all of your issues
It also adds special features that are very appealing to its users, such as:
Dark mode
Assigned comments
Multiple assignees
Time tracking
Email task management
Screenshots
Notepad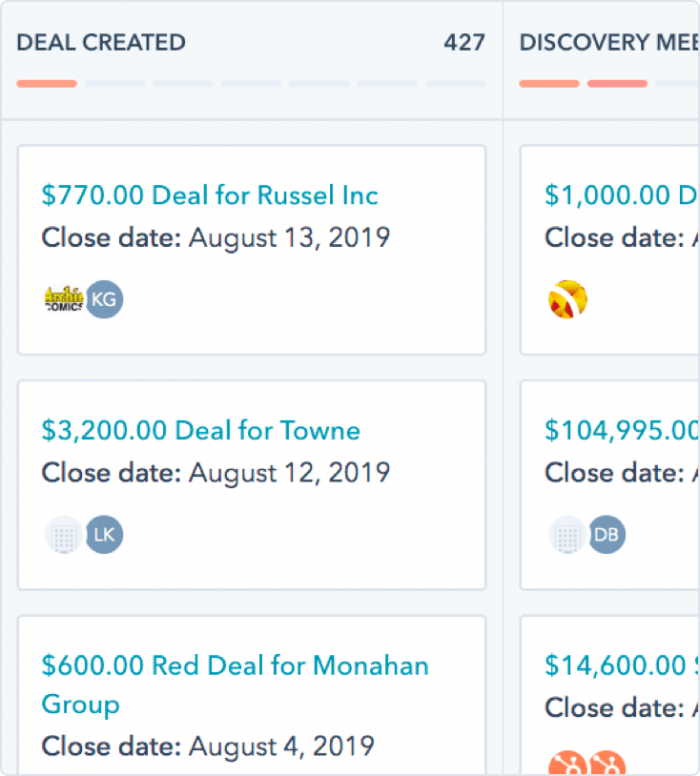 HubSpot CRM was built from the ground up to be ready for modern organizations. Intuitive and automatic where other systems are complicated and manual, HubSpot CRM takes care of all the little details – logging emails, recording calls, and managing your data – freeing up valuable selling time in the process. It regularly ranks as one of the best CRM software products for small businesses.
Here are the reasons HubSpot CRM is the top choice for small businesses:
Manage your pipeline and never let a deal slip through the cracks.
Find and focus on closing the warmest leads.
Use our proven email templates or create your own.
HubSpot CRM is 100% free forever and comes natively integrated with other free features that essential for small businesses: email marketing (up to 2000 emails/month), meetings scheduler, forms, email tracking, live chat, chatbot builder, reporting dashboard, contacts, and pipeline management.
There are numerous HubSpot users including Wistia, Atlassian, InVision and VMWare. You might be curious about the HubSpot CRM price, I would like to tell you that it's 100% free forever.

ProjectManager.com is an award-winning project management tool that combines robust planning and scheduling features with team collaboration tools, making it a useful organizational solution for companies both large and small.
The key features included in ProjectManager.com help you manage your projects from start to finish, such as Gantt charts, Kanban boards, task management, dashboards, timesheets, project portfolio management, reports, and many more.
In addition, ProjectManager.com has over 400 integrations, including Google Apps, Salesforce, Slack, Dropbox, and more.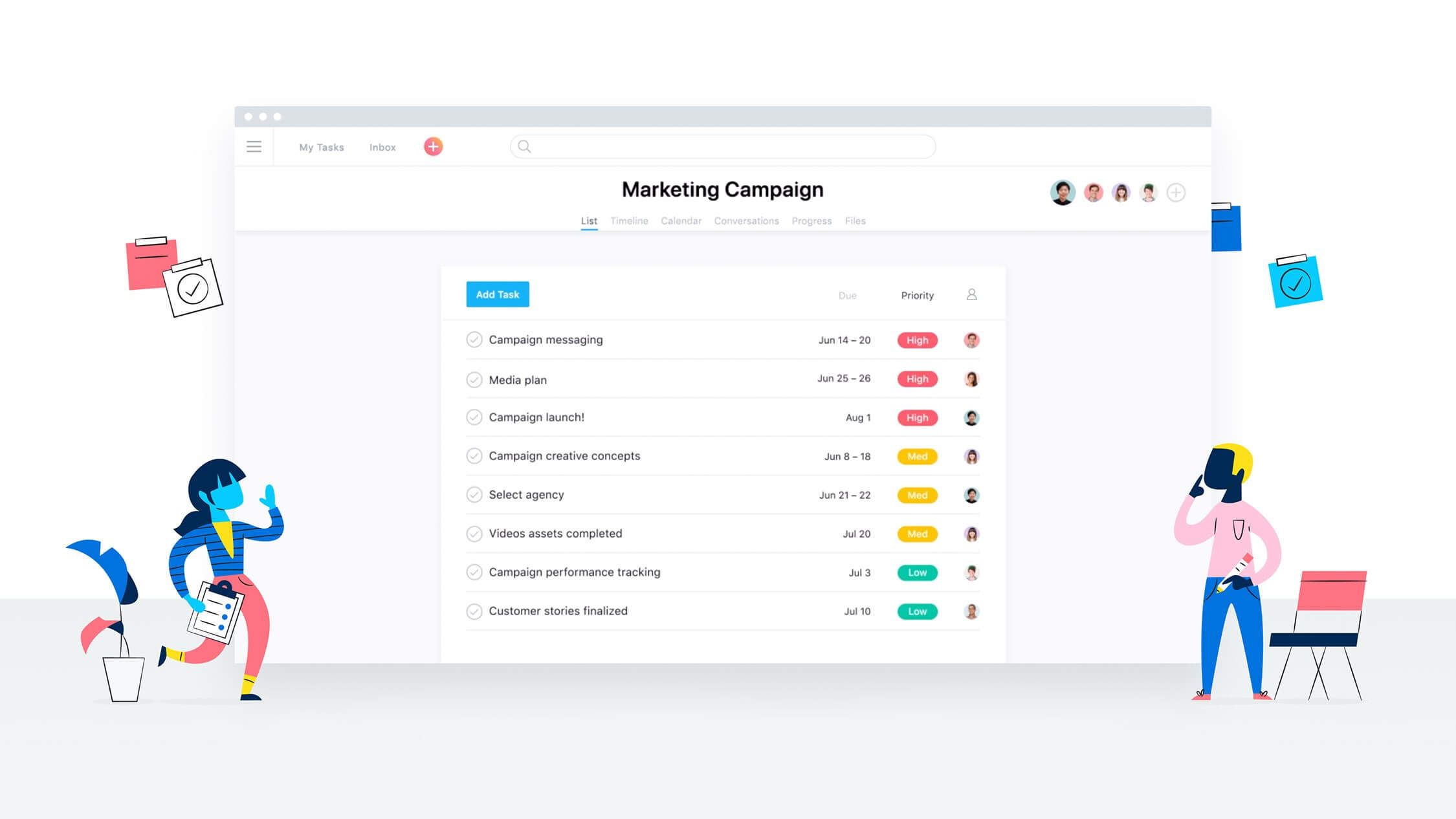 Asana is also a PMS that you can be used to organize and manage your daily work tasks and your long term projects effectively. Many companies have concurrent projects going on at the same time for which Asana can be a lifesaver.
Asana can help you assign tasks and view the progress of your team on those tasks, all in one place. It has an amazing interface that is fast, beautiful, feature-rich and heavily responsive.
This application will allow you to add files up to 100MB with no storage limit whatsoever.
There are also different display options in which your tasks will be displayed in Asana. There is a list view, calendar view or file view which can be used according to the needs and requirements of the user.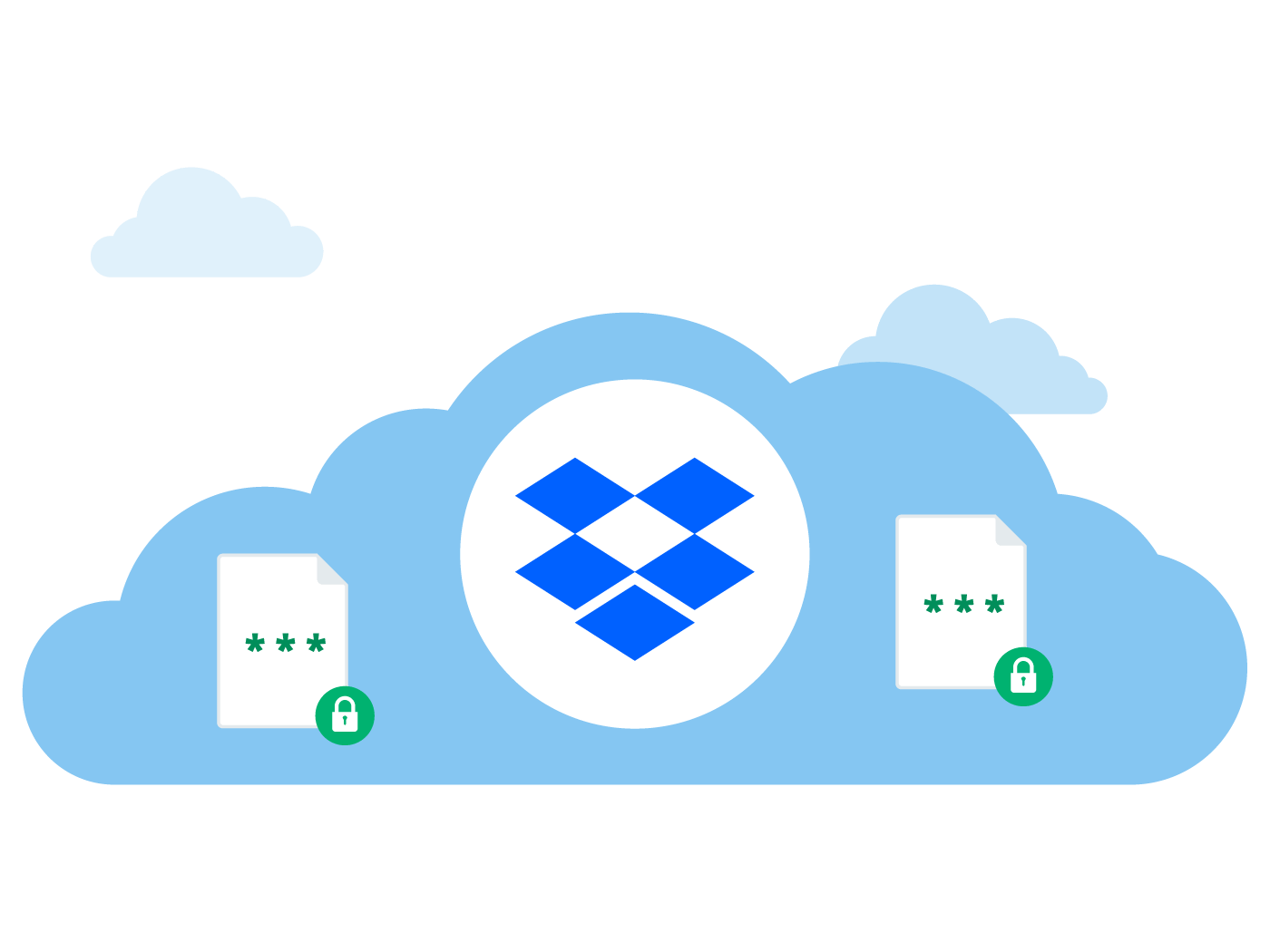 Organizational tools also include data storage where you can organize what files you need at any given point. You can always have office files in hard form but when it comes to taking that huge stack of files with you somewhere, then you have a problem.
For this, you should use a cloud-based data storage that will store your files for you which you can access in a moment's notice from any mobile device at any location in this world. The best cloud storage application in the market is Dropbox.
Organizational tools like Dropbox are the classic example of an amazing application that allows you to keep your personal and work files separate so that when you leave the office, you really do leave it and not take it with you to home.
With its separate folder distinction and offline file accessibility, it is one of the best organizational tools in the market right now.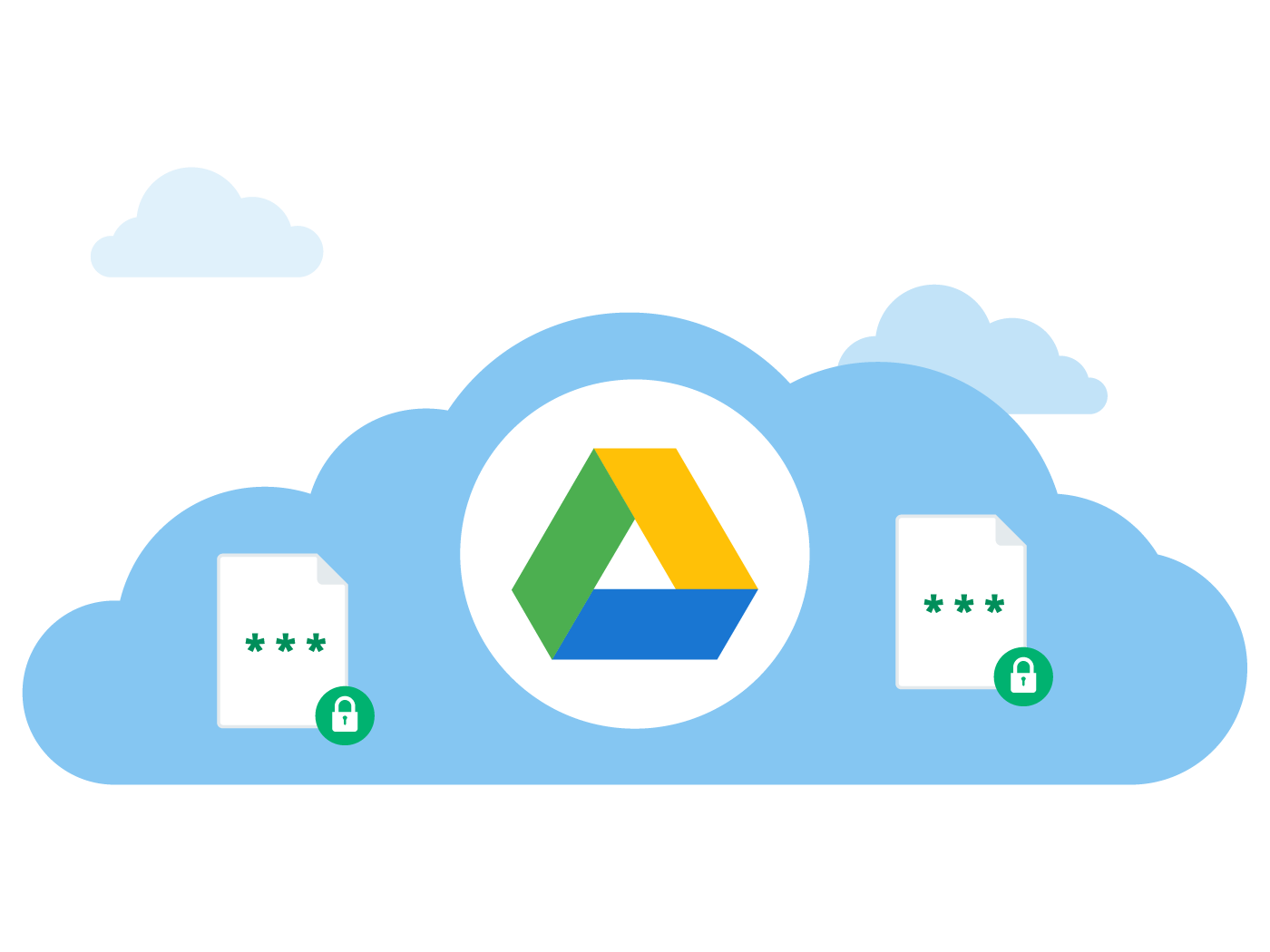 Since Cloud storage first made headlines and showed tremendous potential, Google has been developing and perfecting its own cloud storage service that is no slouch when it comes to performance and reliability.
Google Drive is also an amazing cloud storage service that lets you access your remote data from all over the world through every mobile device. The main key advantage it has over Dropbox is that it is integrated more seamlessly with the Google family products than Dropbox.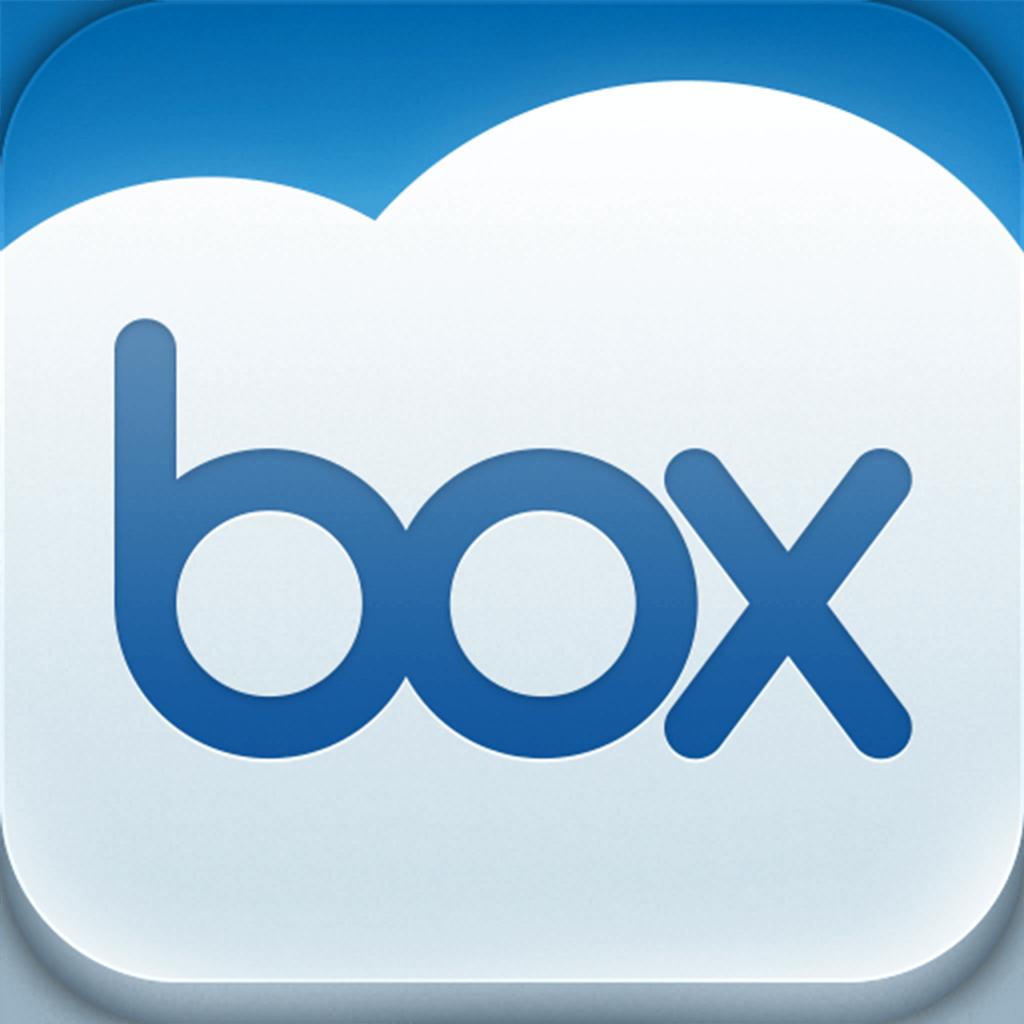 If you are the sort of person that is pretty reserved and not into detailed collaboration, Box storage is a great file storage service. It has all of the regular cloud storage features that let you access your files from everywhere and keep all of the files in a single place, but it gets better.
It is one of the most secure cloud storage services that help you keep all of your confidential business information in one place and be in control of whether those files are shared with someone or not.
Finally, Box is also pretty amazing while integrating the main application with other third-party apps that you use already like Google Apps, Okta, Slack, HubSpot, and over 1400 other applications.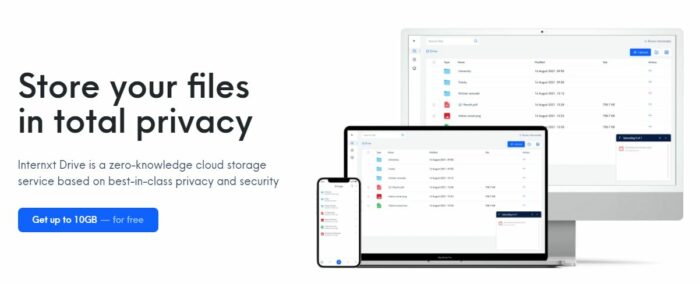 Worried about file ownership and privacy, but still want the convenience and remote capabilities of cloud storage? Internxt is a fully encrypted, open-source, cloud storage service designed to keep you and your business's data safe and sound, well out of reach of hackers and data collectors.
Internxt is a modern, ethical, and more secure cloud alternative to Big Tech-run services like Google Drive and Dropbox, minus all of the security and privacy pitfalls. Designed for Web3 and built using blockchain technology, Internxt's progressive service puts user rights at the forefront.
Internxt's cloud services ensure your data doesn't get sold off for ad money or find itself tangled in data breaches. You, and only you, can access, edit, and share your end-to-end encrypted data.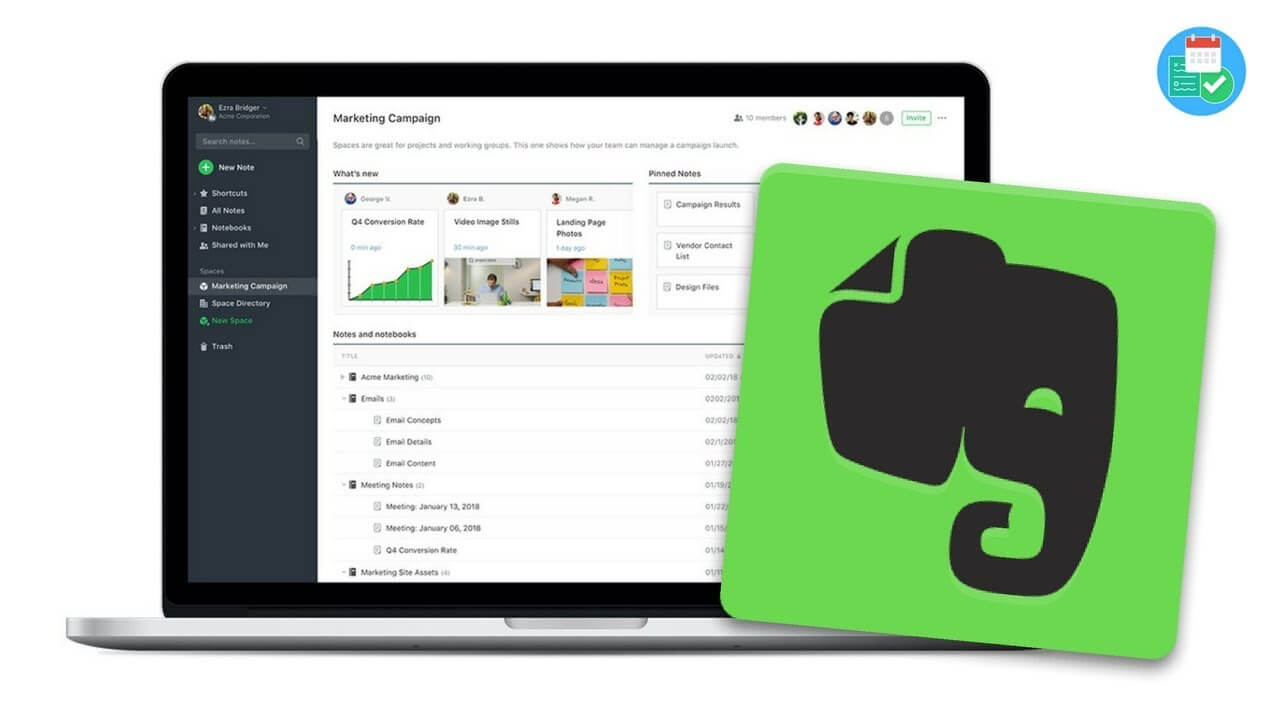 Note-taking is the most basic and important organizational tool at your disposal. It lets you keep track of all of your different tasks, and work or personal anecdotes, all in your pocket.
Evernote is the top contender when it comes to note-taking apps on your mobile device because of its long list of features that set it apart from every other app there is.
With the ability to take notes in every known format such as text, pictures, audio recording, and even videos, Evernote is the king of note-taking apps.
Another key element in its feature arsenal is the ability to scan and digitize anything from simple documents to little business cards by taking a picture using your mobile device's camera. This allows you to sign these documents digitally and share them with whoever you want.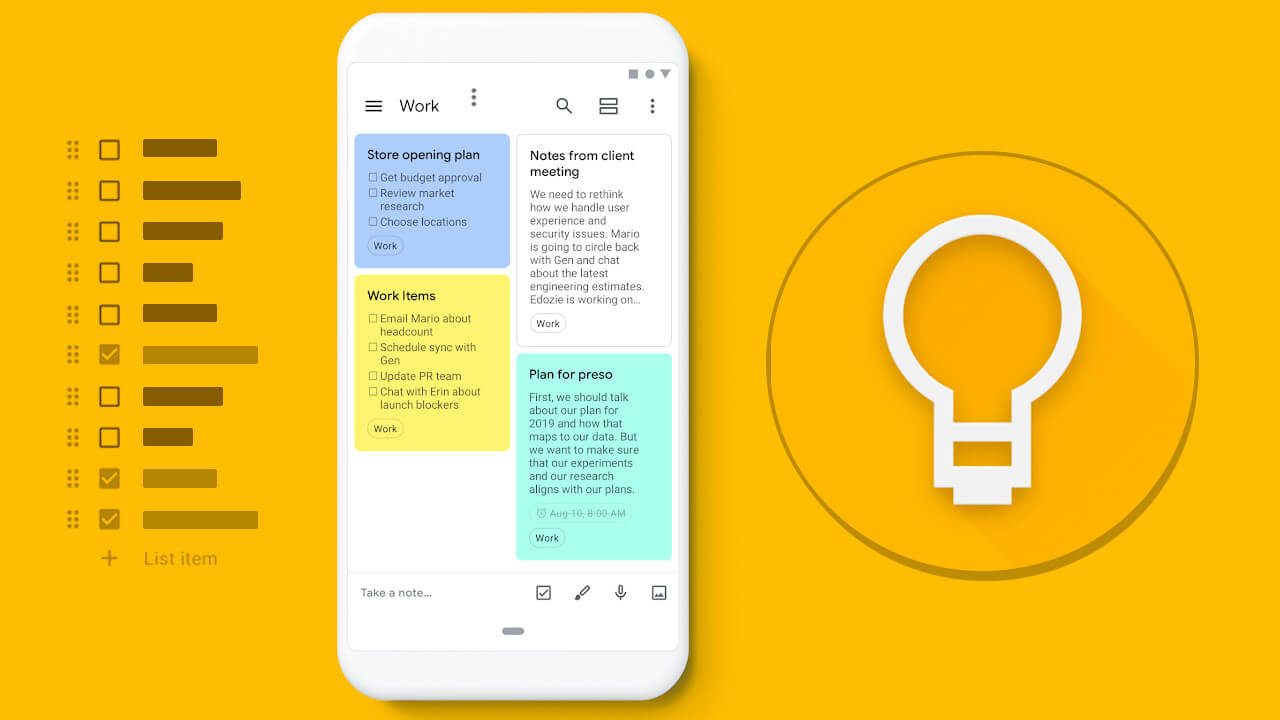 Google Keep is one of the most famous apps for note-taking in the market right now. The ability that lets it stand out from its competitors is its integration with the Google Apps. As part of the Google product family, Google Keep integrates with all of the Google products like Google Drive, chrome and whatnot.
This integration with chrome helps Keep grab notes or URLs straight from the browser. It also makes organizing notes easier for users.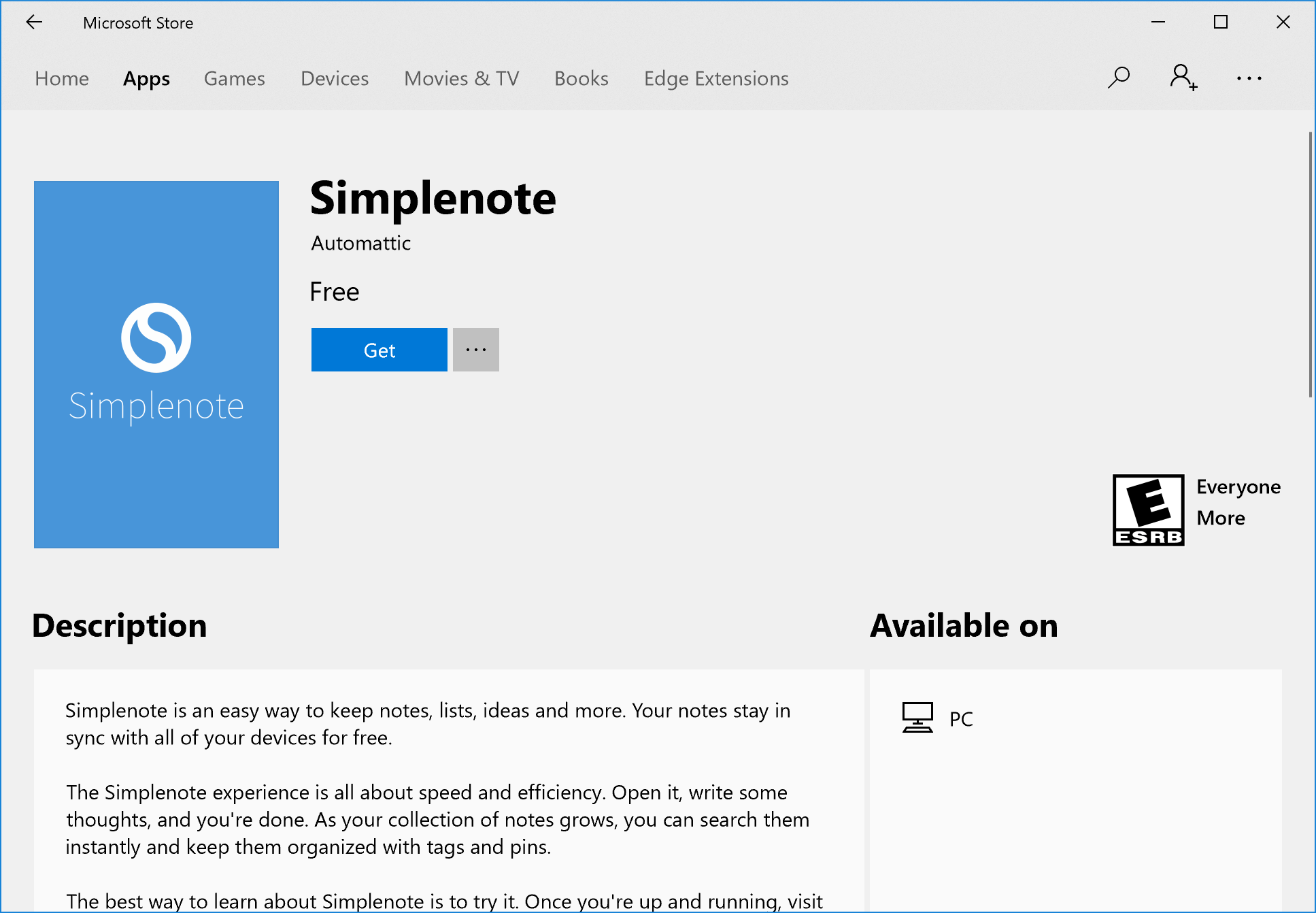 True to its name, Simplenote is a very simplistic way of taking down notes in this world of complexities at every turn. This app will let you write down and organize your thoughts so that you are prepared for everything the world throws at you.
With this app, you can take notes, maintain different lists and hammer down some amazing anecdotes, all within the simple interface of the app.
The application is so smooth and simple that it feels just like getting a piece of paper out of your pocket and writing down a bunch of stuff on it.
For all of this goodness, you just have to make a free account that will let your notes be stored on the cloud so that you can access them wherever you want without fail.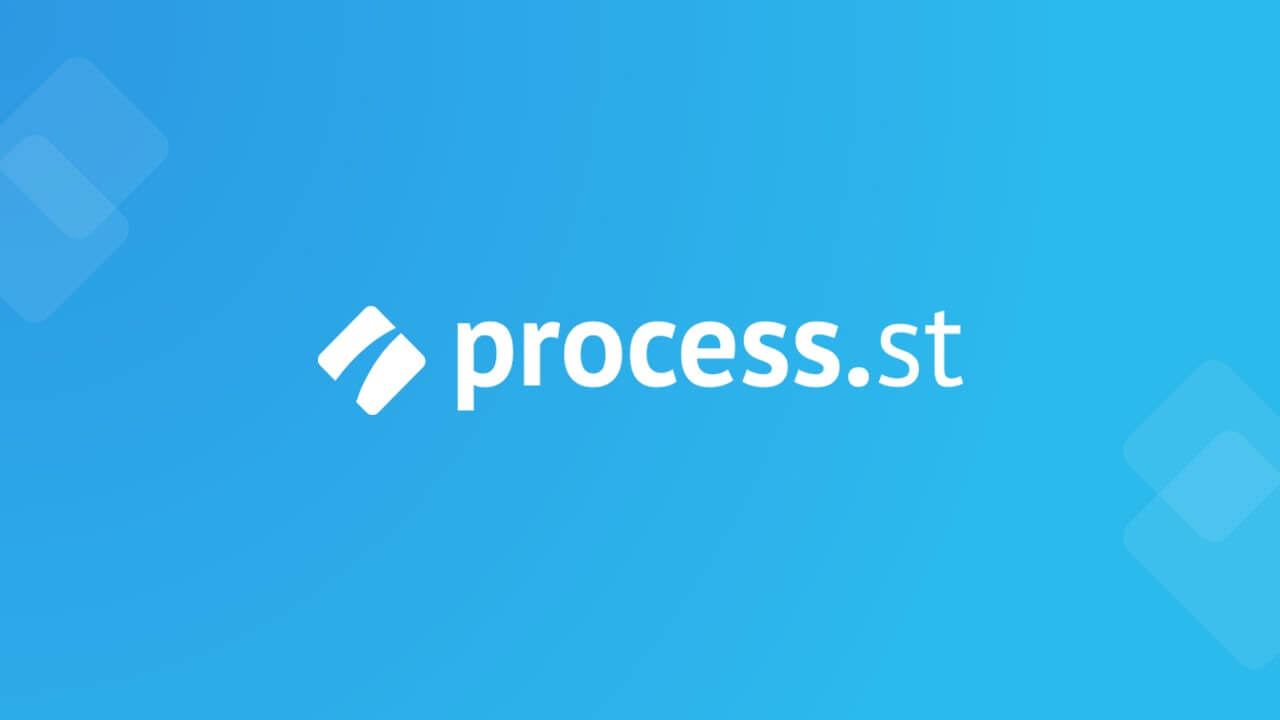 One of the most boring categories on this list that you will read would be a Business Process Management Software and it is exactly what it looks like.
This software is designed to keep all of your business activities organized. These activities even can include data entry and reporting among other major things.
Process Street is one of the most famous BPMS in the market right now. It is an amazing organizing app that lets you keep track of all of the activities that are happening in the business right now.
It will let you organize tasks and redefine the project definitions and tasks if a team member decides to leave the company. Don't worry, it has you all covered.
Process street's main element that sets it apart is that it's free and it lets you connect all of the business-related third-party apps directly to its interface. This will allow you to access your files from anywhere and work on them in Process Street's domain.
PerfectForm is next on our list of BPMS that serves as an amazing organizational tool. It is automation software that will keep track of all of your business activities plus automate all of the activities that help you save a lot of time.
PerfectForm helps you automate a number of departments like
Human Resources
Finance
Marketing
Operations
Sales
Customer Support
Information technology
This application is accessible via all mobile devices as well as desktops.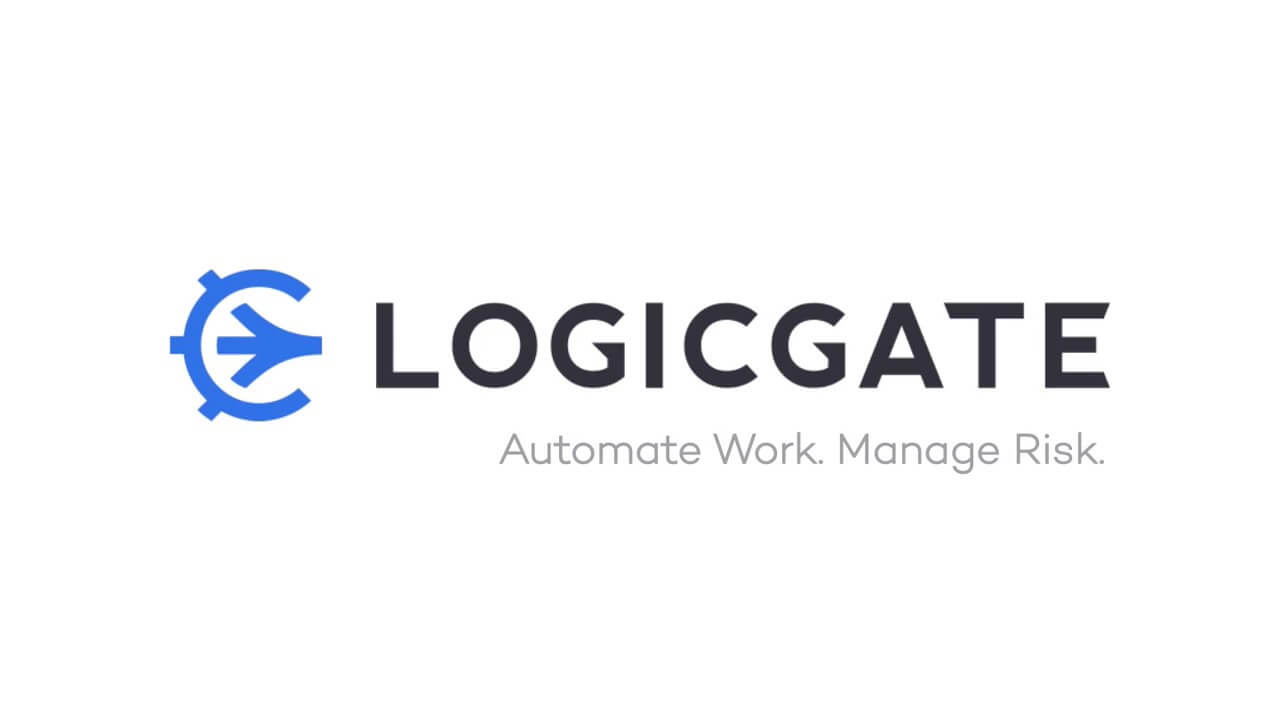 LogicGate is another amazing software that will let you organize all your business activities. It also lets you set up custom rules handling for each individual task, track the activity routing and also warns you when the critical tasks in your project activity to-do list are pending.
It also helps you filter out the notifications that you send out so that only the related people to the project are notified of the changes and not everyone in the company.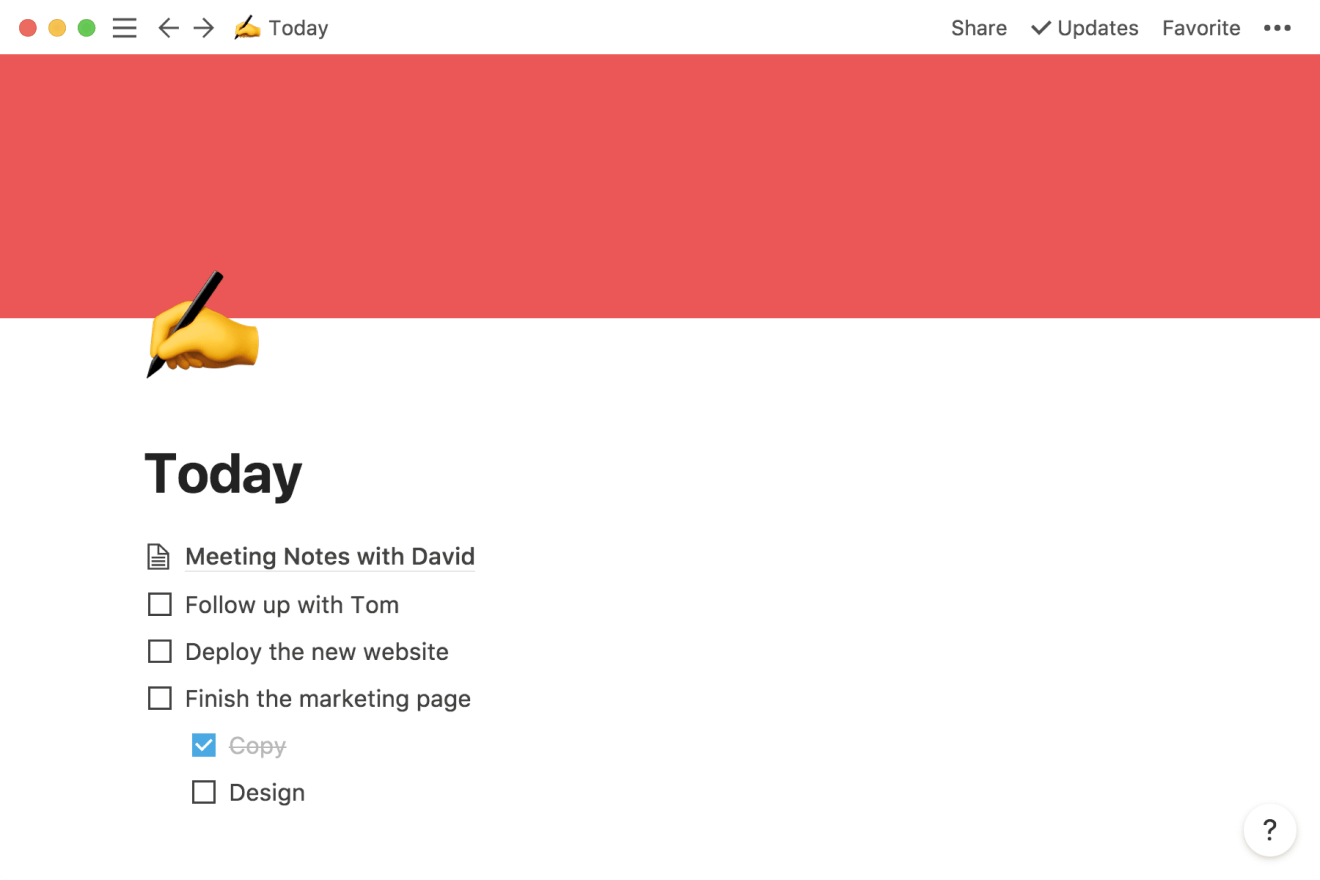 Notion.so falls under the category of knowledge management software that is used as an organizational tool. It is a great tool that lets you easily write down stuff as you do on a piece of paper, easily organize your information and even add tables without thinking about or learning different interface menus like some of the other applications out there.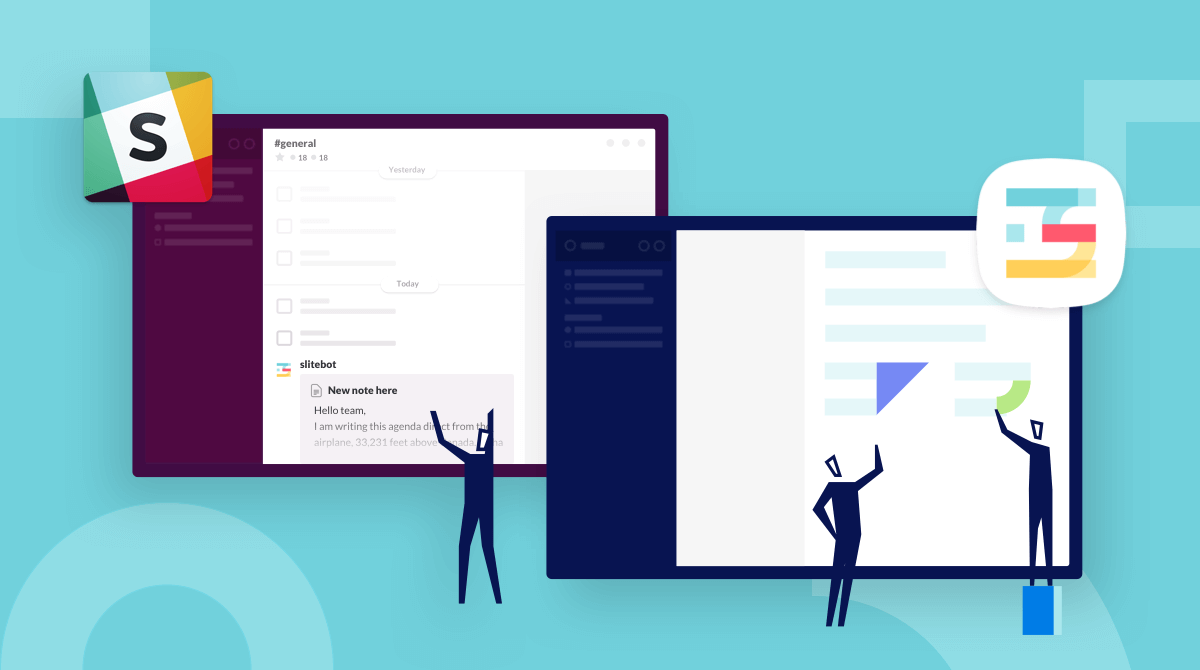 Slite is an incredible organizational tool that lets you collaborate with your team while writing down notes about the project. The company's main focus was to make writing about the project be as easy as chatting about everyday stuff and they nailed it.
This application lets you make long-lasting documents that don't require going through the chaos of different interface walkthroughs you have to learn before working on certain applications.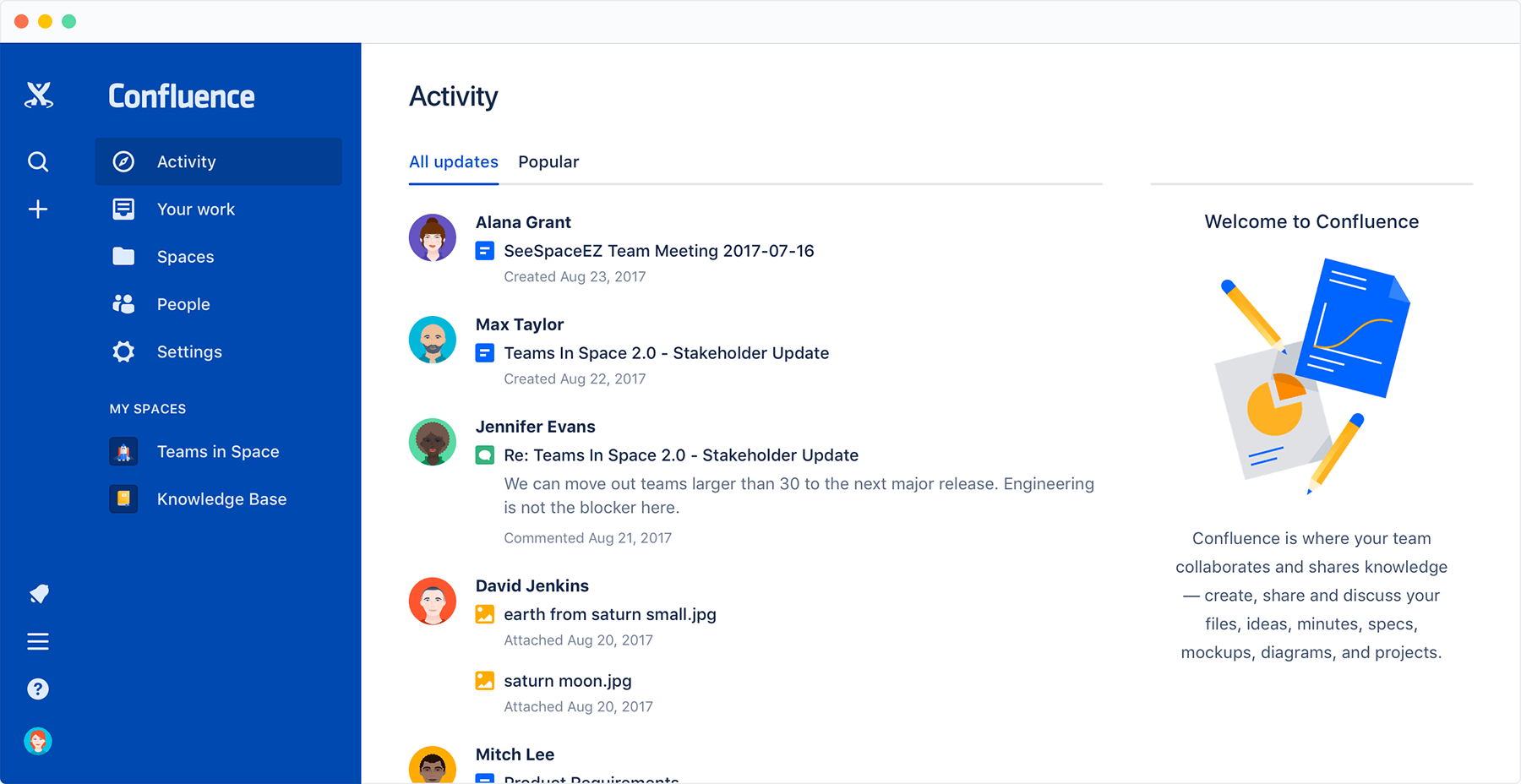 Confluence is an outstanding application that will let you create, collaborate and keep all of your work information in a single place where you can work on it with your team and share that information with the desired shareholders.
You can plan projects using this application, exchange meeting notes, nail down product requirements and also devise a marketing plan that will benefit your business during the project development.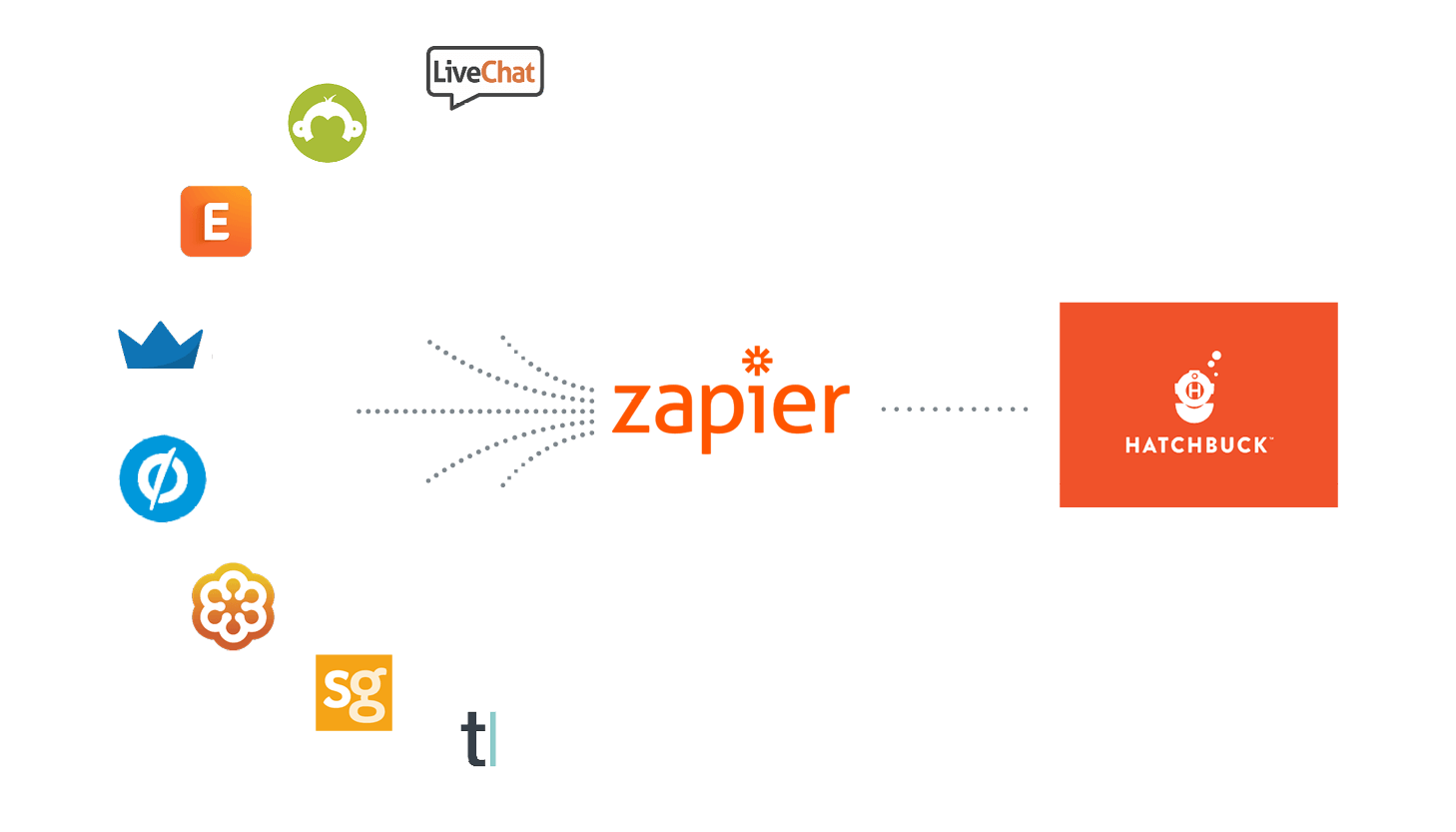 In today's organizational culture you can not afford to lose any time on some menial tasks which could be automated by software. That software can be Zapier for you.
Zapier is an amazing software that can automate little tasks like copying from google sheets or saving some notes in the cloud-related to a project, into small automated tasks that can save you a lot of precious time while you are working on a project.
They have all these amazing tools and features built-in the application that can cross relate different tools to give you the most seamless integration ever.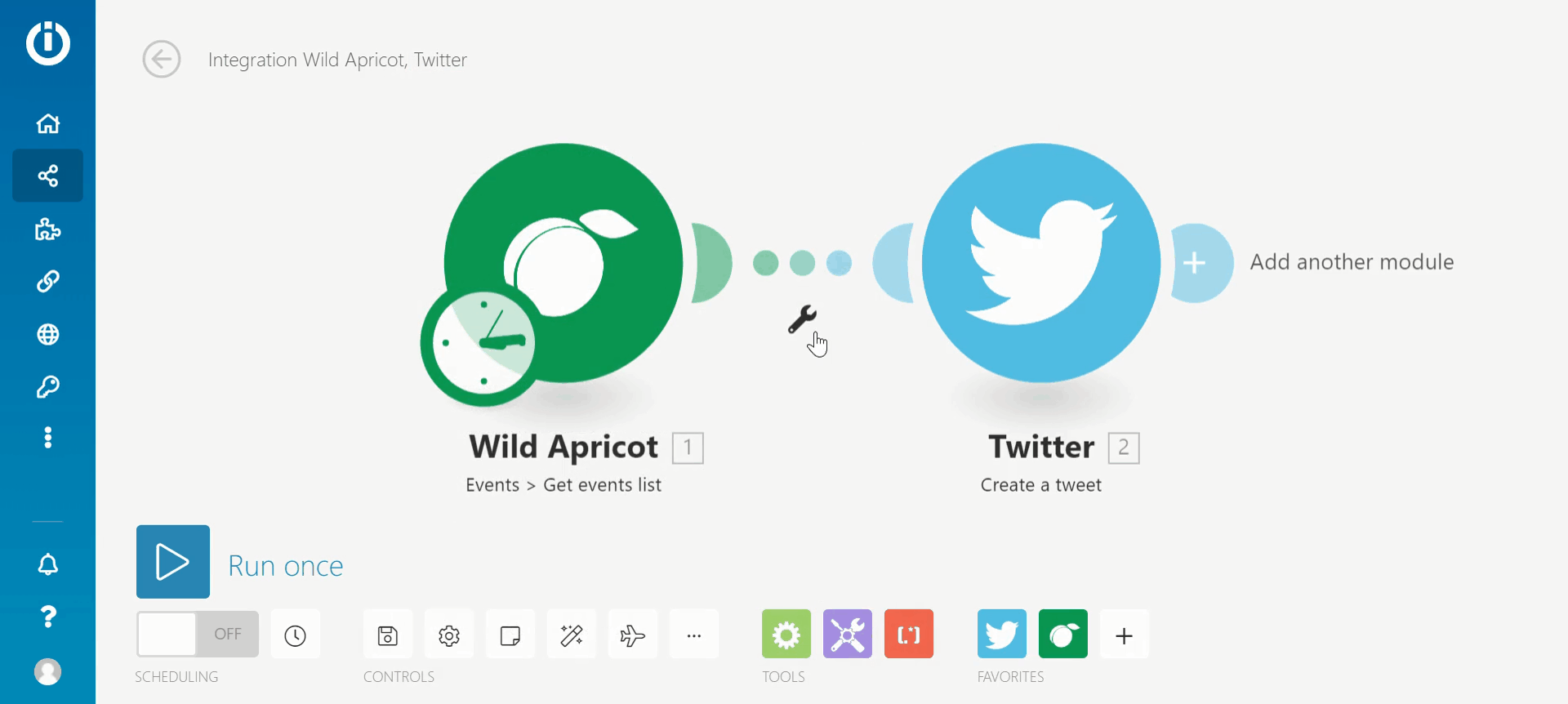 Integromat is an incredible automation tool for all of your little tasks that are performed daily, and you don't want to waste your time doing them over and over again.
Integromat will easily automate the little tasks and also connect apps with the interface that can transfer and transform your precious data. It can be worked on 24/7 all year and does not require any maintenance procedure to keep it on track.
Another major feature in its arsenal is its integration with ClickUp, which really helps you organize all your activities and save time by not doing all those menial tasks manually.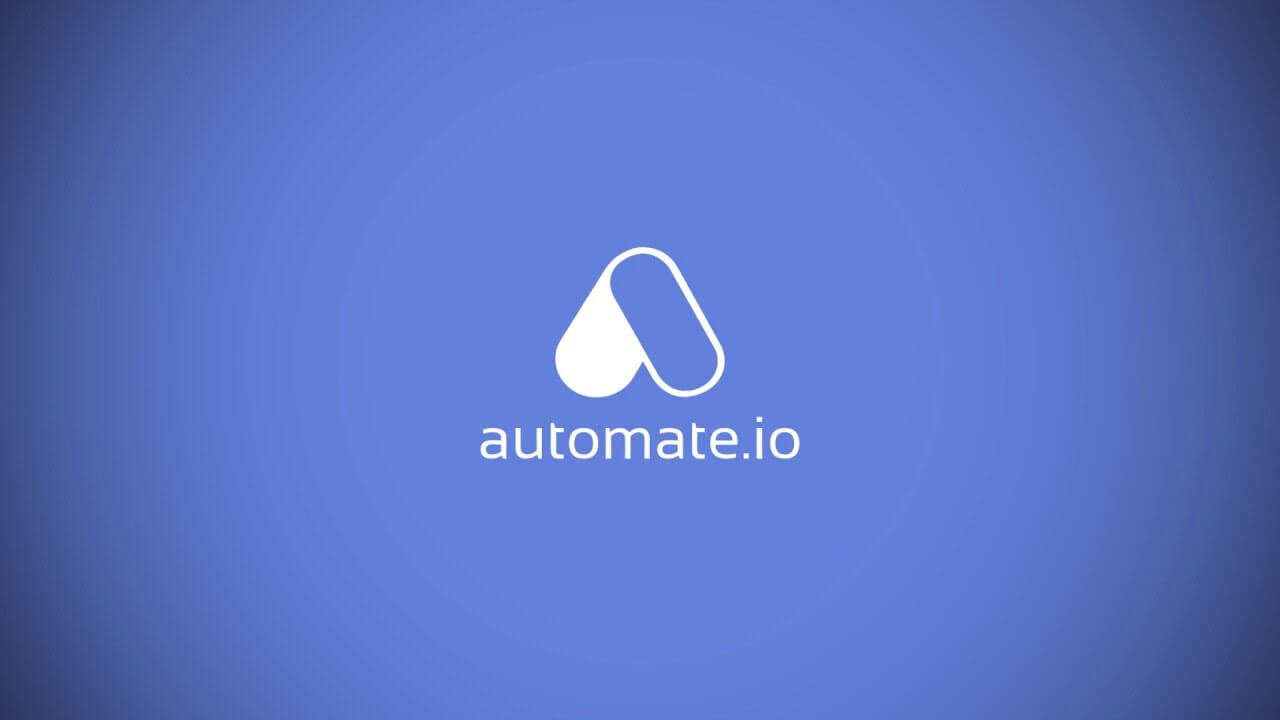 Automate.io is another organizational tool that focuses on automating tasks that are related to your project so that you don't waste a lot of time doing all of them manually. You can integrate all of your cloud-based applications directly into the interface and no other special bridge is needed.
You can automate different tasks related to marketing, sales, and various business processes that benefit your organization.

Mindmapping tools are incredible in pouring down all of your ideas and thoughts on paper. This helps to keep a record of them, and you can easily access them on a later date to use them effectively in your business activities.
Mindmapping is an amazing organizational procedure and a digital tool to write all of those precious ideas is Bubbl.us. It is a detailed graphical representation of ideas and concepts that you enter into the application. This will let you process your information more in-depth and not waste any good ideas.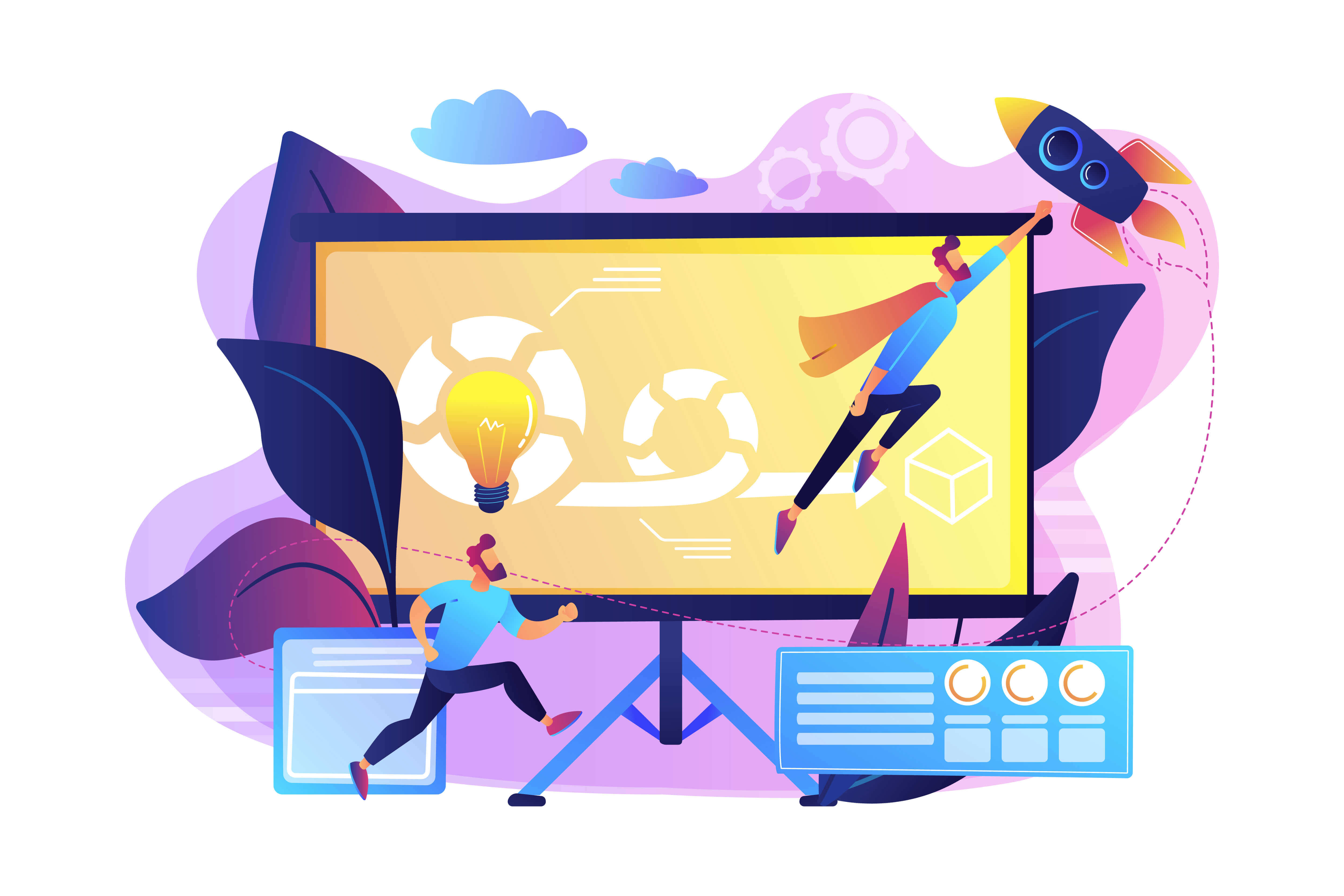 MindMeister is another entry in the Mindmapping genre and one of the top organizational tools. This is an online tool that lets you develop and share ideas visually. And you know an application might be worth a try when over 10 million people use the company's mind map editor for processes like project planning, note-taking, and brainstorming.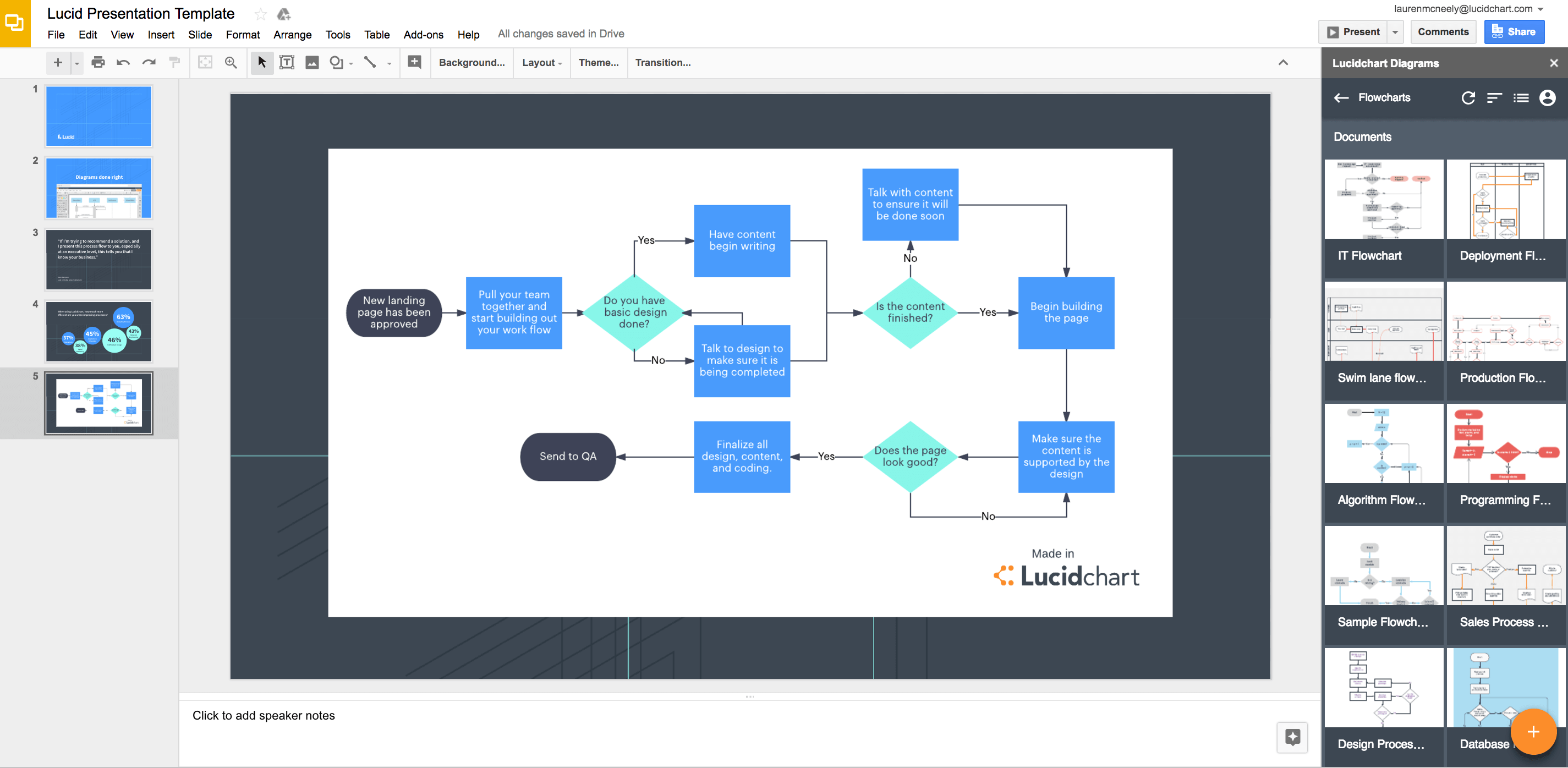 Lucidchart is an incredible visual workspace equipped with all the tools and features that you would need, to map all of your ideas and thoughts, and organize everything in a wonderful interface.
It has some outstanding features like proper diagramming, data visualization that helps you map out different data mountains and organize them into simpler pieces. It also promotes collaboration that helps accelerate understanding and innovation drive.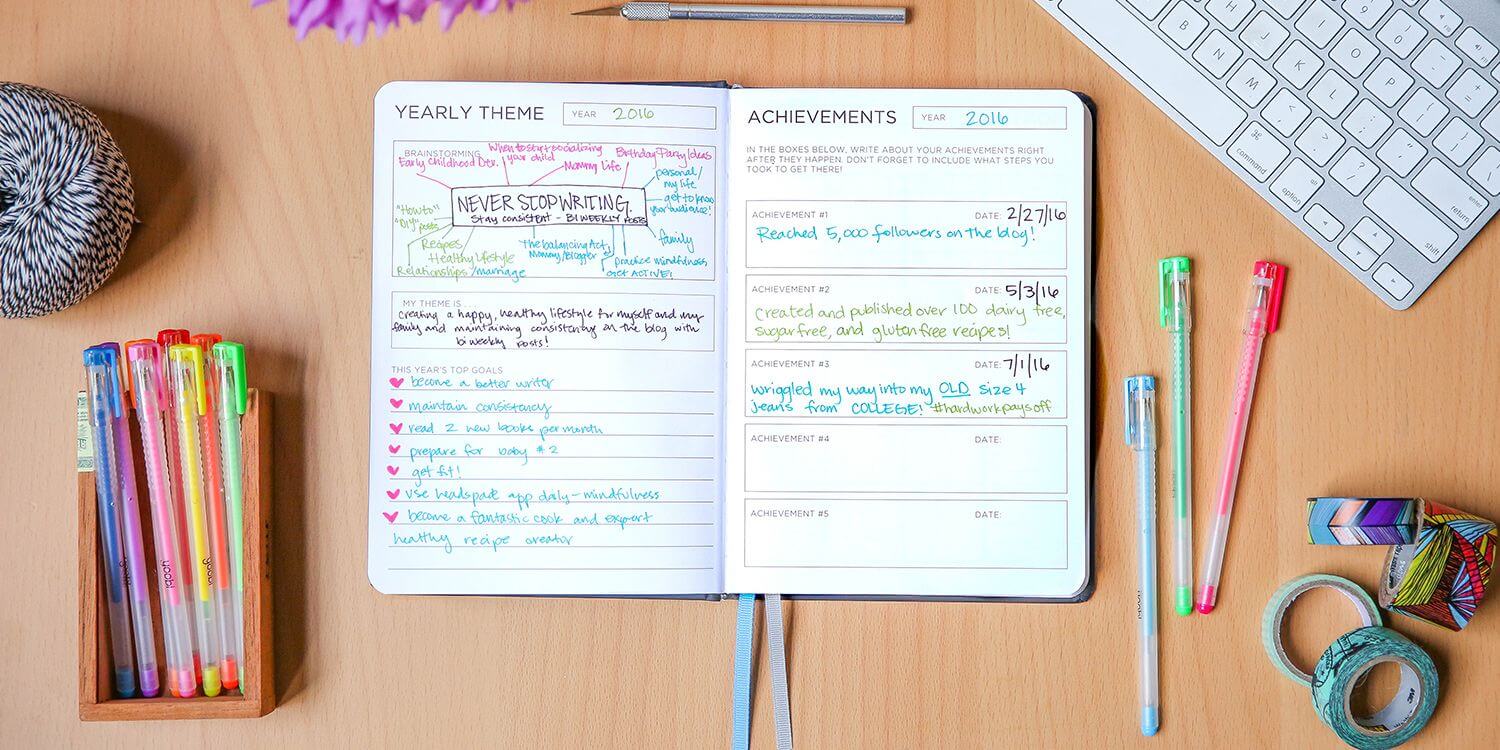 We know that digital note keeping and optimization is a more reliable way to organize your thoughts and work activities; a must for organizational tools. But that doesn't mean that analog tools have lost their charm, or they are not that useful anymore.
We still have products in the market like Ink + Volt's day planner that takes you back to the time when journal keeping was the most reliable and optimized way to write down all of your thought and activities. But it does that with some modernity. It presents some exciting monthly challenges that help you be more active to improve the quality of life.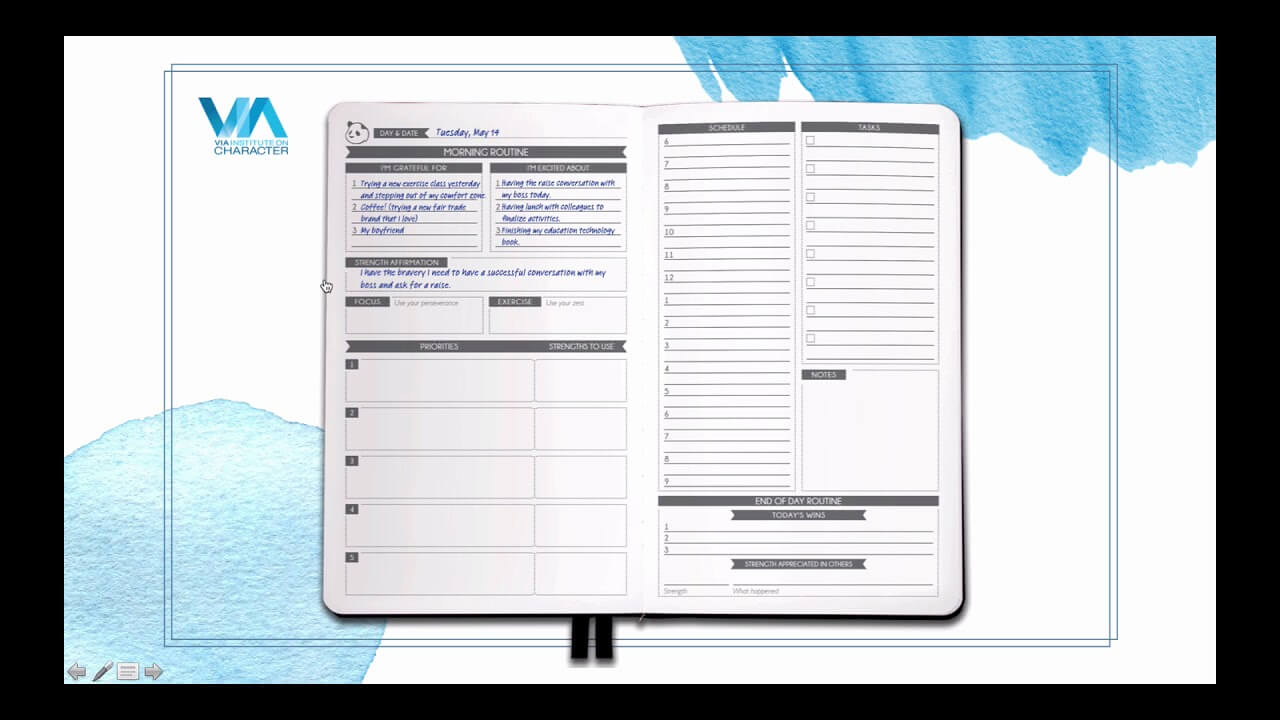 Panda Planner is also an amazing day planner that lets you get back to the analog way of customizing your day structure so that it can be more organized. This lets you be in control and aware of all the ideas that come into your mind. They have a lot of different variants with multiple color options available on the market like the Panda Planner Classic, Pro, Weekly, VIA, and Venture.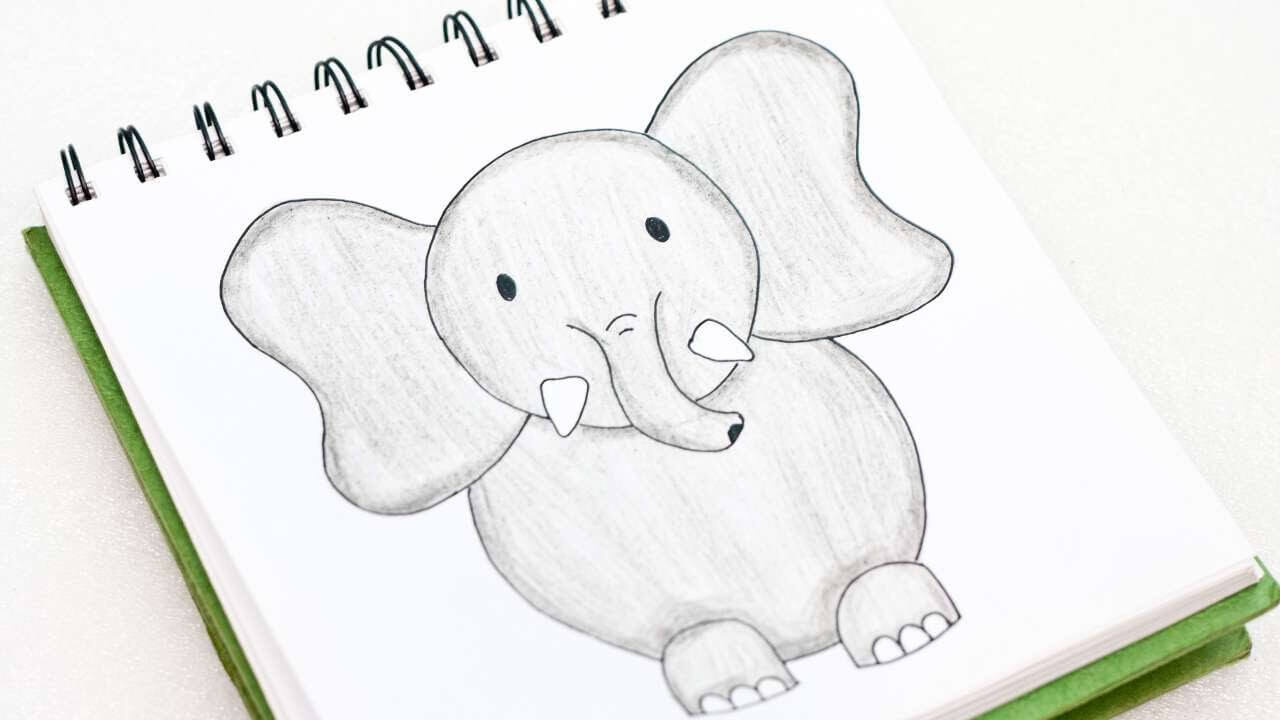 Simple Elephant is another option for those people who want to use Analog and Digital tools to organize their life simultaneously. Simple Elephant is an amazing tool for increased productivity through positive psychology. Positive psychology comes from all of the positive and productive things that you will document in your SE planner and ultimately achieve happiness with more organization in your life.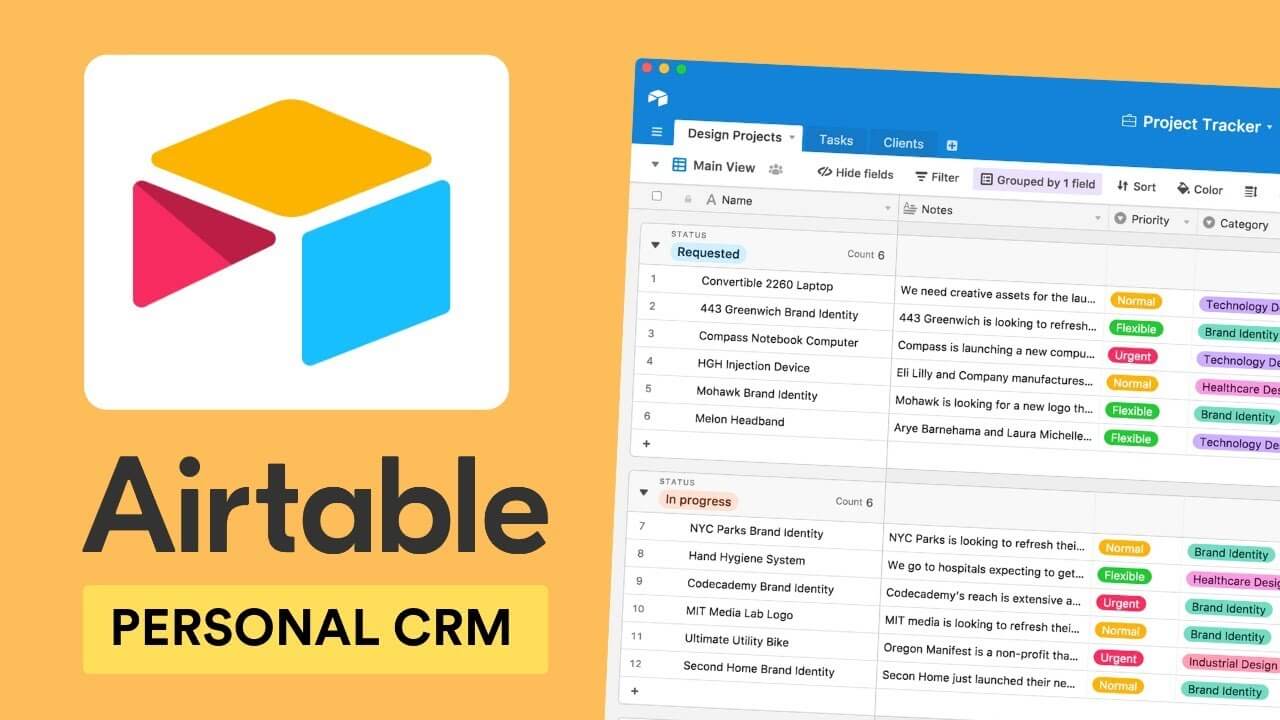 Airtable is an incredible organizational tool, not as well as Trello but still, it's a very essential part of a lot of users' routines. They can manage their projects and processes while also logging entries in separate spreadsheets that can be further turned into quite diverse, versatile sets of data that are expandable to limitless dimensions.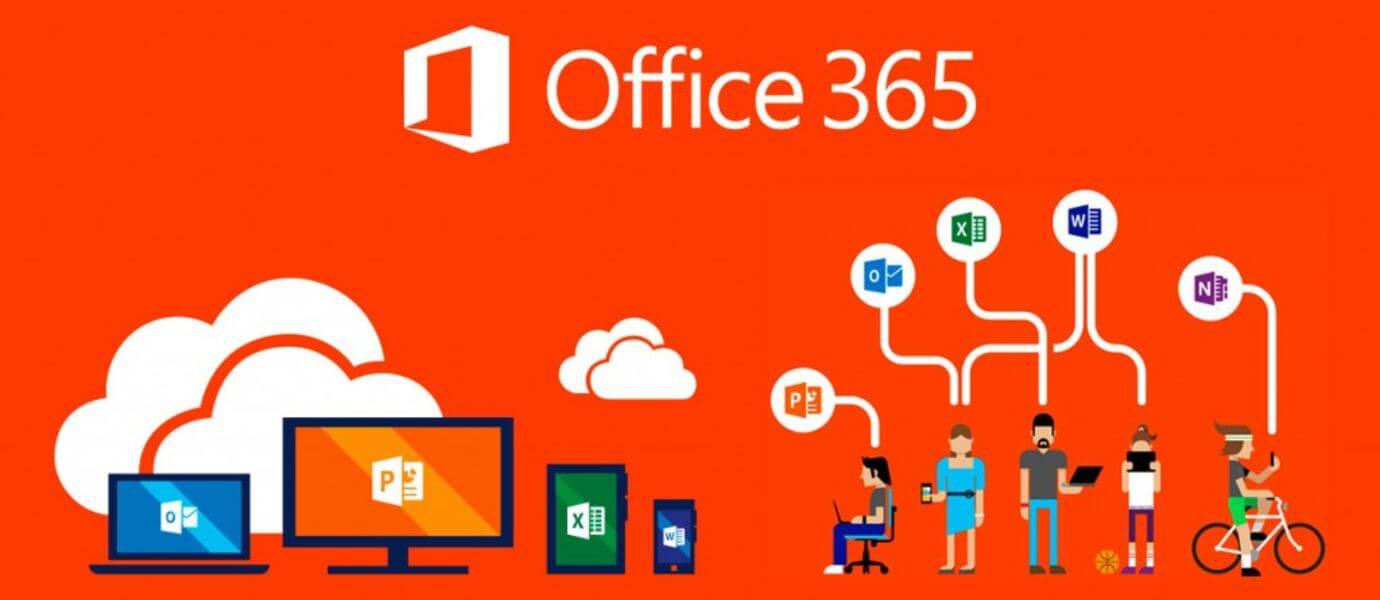 Belonging to a large family of applications, Microsoft Office 365 is an amazing online organizational tool that is a sort of combination of Excel and Word. It can be used to organize your day-to-day activities by making spreadsheets and also have detailed notes and ideas connected to those activities, at the same place.
It has a lot of features in the free version that lets you enjoy the experience without you paying upfront payments for it.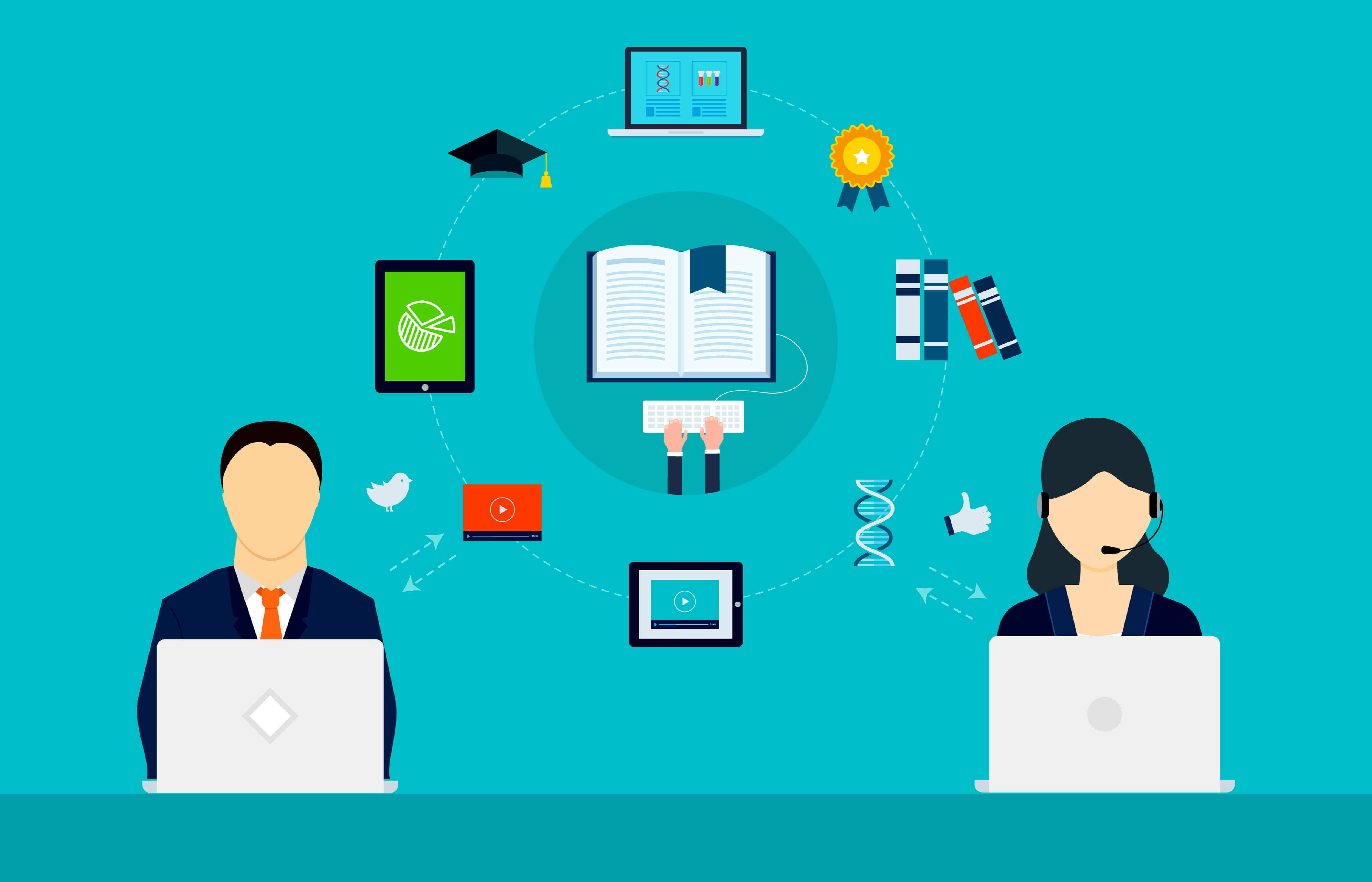 Google Suite works the same as MS Office 365. It does many of the same operations as Office 365 to organize your schedule and so on, but with a more modern design, limitations for certain tasks, and online functionalities.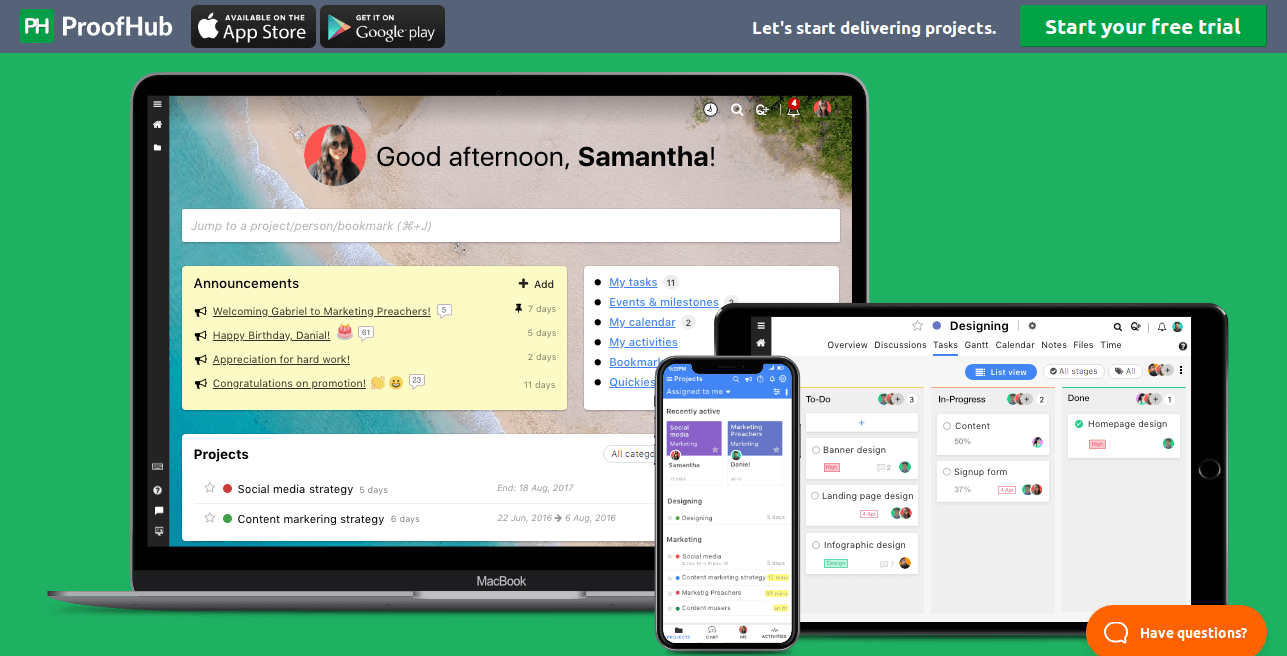 ProofHub is a useful organizational tool for teams both small and large. They help the project teams to stay in communication and collaborate effectively if they are in the same office space or the team is remote.
ProofHub offers different tools and features that help you organize and manage your project activities and management hurdles. This tool will make your management role easier and more organized.
Some of its features are:
Chat: This helps you converse with the team about those important questions related to the project or any other project-related matter.
Kanban Board: This board lets all of the team members visualize and edit tasks that help to empower their role in the project and make them a more confident part of the team.
Multiple Timers: These timers help you track all of the activities that you do, and you can save that information in spreadsheets, to be viewed later.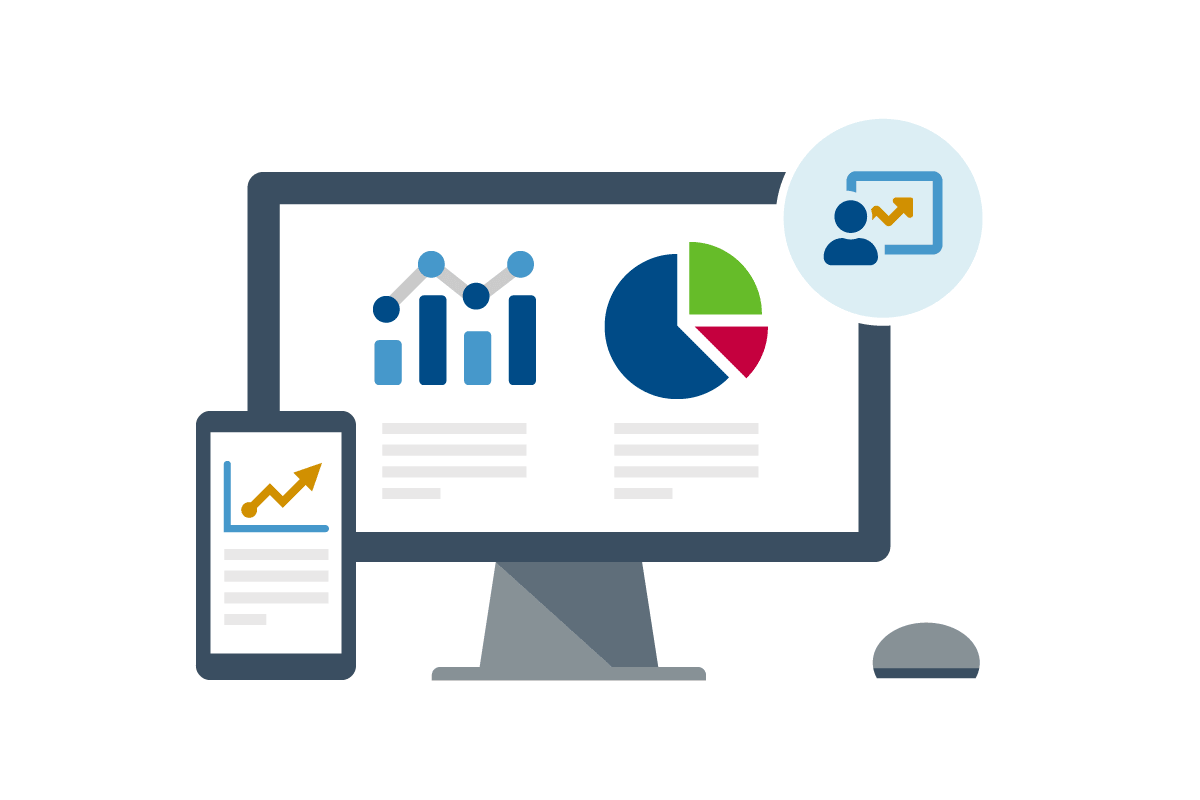 Celoxis is a spectacular project management software that can be used to solve your organizational issues and problems. This tool helps businesses to plan and track their activities, track their projects, timesheets, resources, risks, and issues from one single interface.
It has a bunch of collaboration features with a free client portal that can be customized accordingly. The interface it has is amazing with feature-rich and beautiful dashboards to having the best reporting capabilities. If you don't want to use Microsoft Project, Celoxis is an amazing alternative.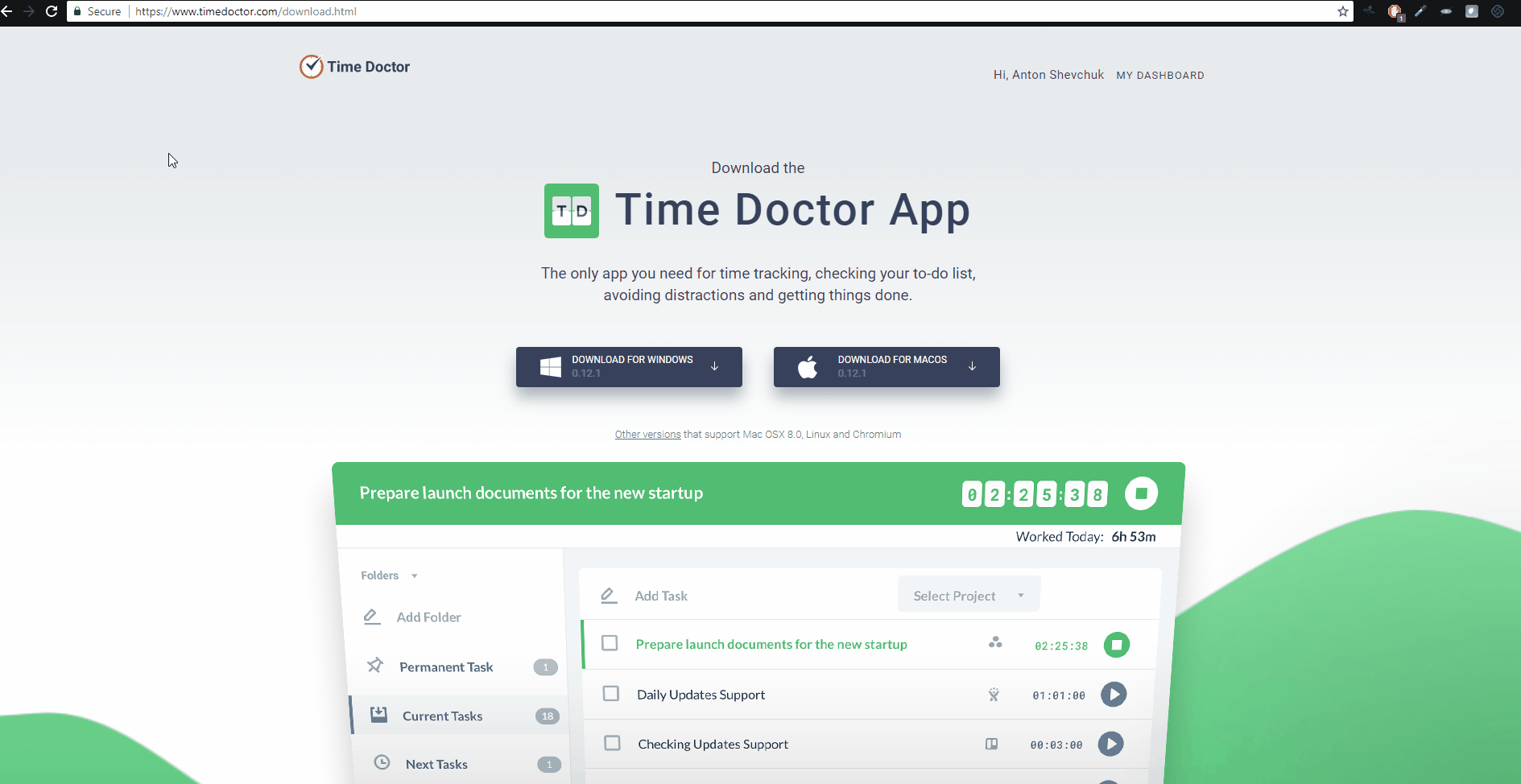 Time Doctor is a great organizational tool if you want to keep all of your activities on point and on time. This tool allows you to track and manage all of the timestamps for your teams (in-office or remote).
Time Doctor allows the team lead to not only track their own activities to be more efficient but also track all of the team members on how they spend their time and how efficient they can be on a specific task or project.
Some of the important features of Time Doctor are:
Time tracking
Computer work session monitoring
Reminders
Screenshot Recording
Invoicing
Reporting Tools
Integrations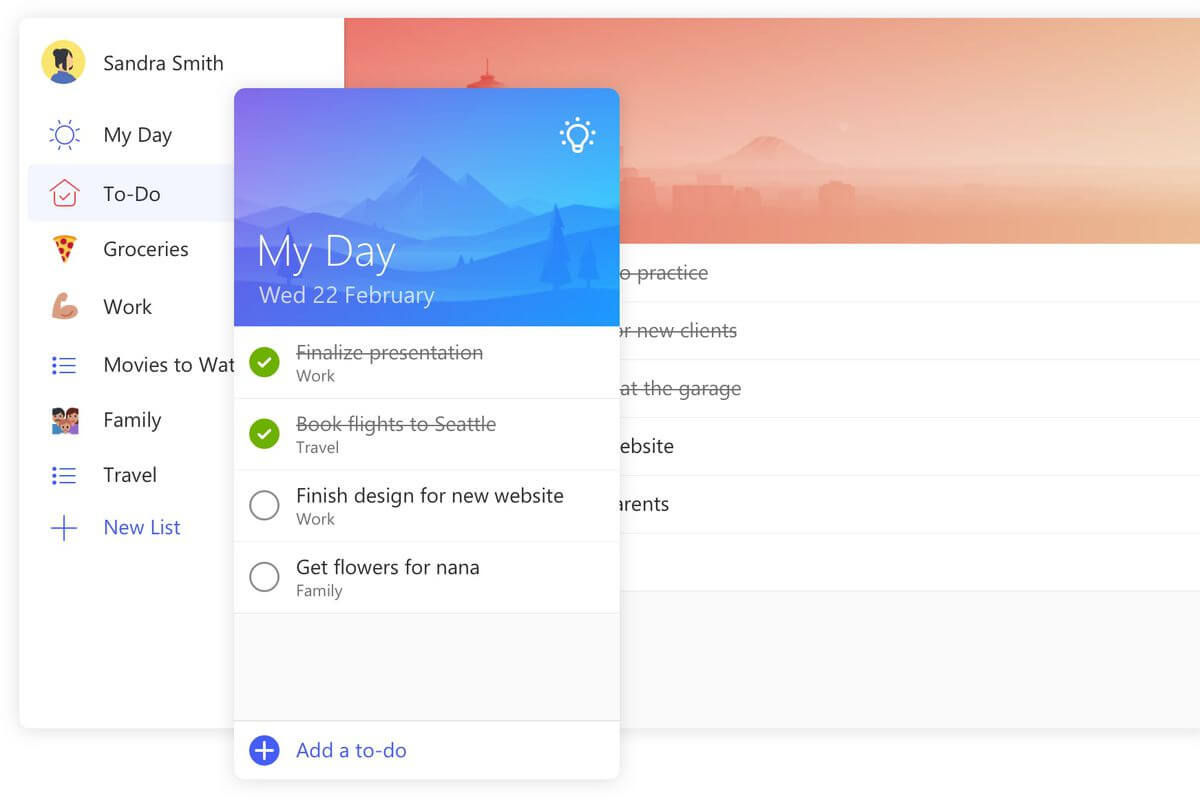 Wunderlist is an amazing organizational tool that lets you do task management online through a wide array of mobile devices. You can manage your daily tasks and work aspects on a single beautiful interface.
The mobile devices on which you can organize your activities on Wunderlist are Smartphones, tablets, smartwatches, and computers. Wunderlist is a good option if you don't have so much money to spend on organizational tools because it's free and you can get all of the high-end features that the application has without paying a single dime.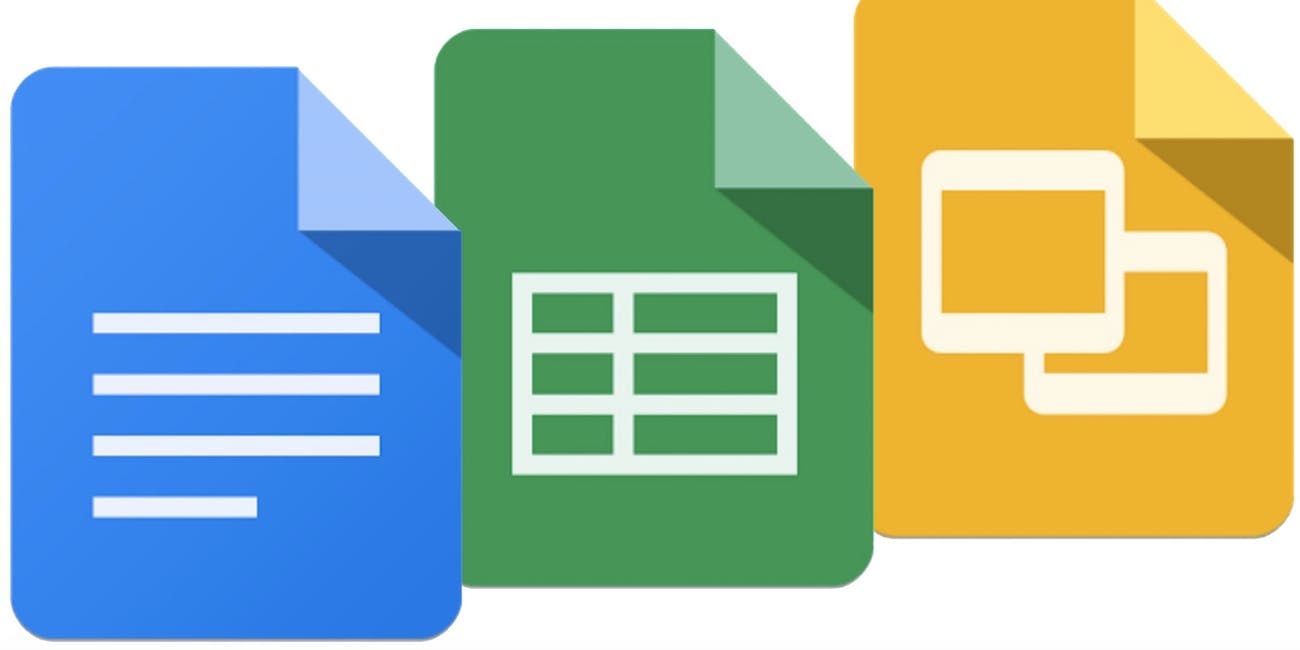 Google Docs is also a valuable part of the Google product family which allows you to write down all of your memos and activities, basically, all the text-based endeavors that you think can help you lead a more organized life, on a single online tool.
With its seamless integration to Google Drive and Keep, you can sync all of your files and written documents easily in the Google environment. This also means that you can access those files from any smartphone or any other mobile device that runs Android or iOS.
The documents that you keep on this application are in your control where they are accessed or how much permission you give to the other person viewing your files.
This relationship with the Google environment assures us that you can access these files from literally everywhere in the world on any mobile device and even offline access to your files.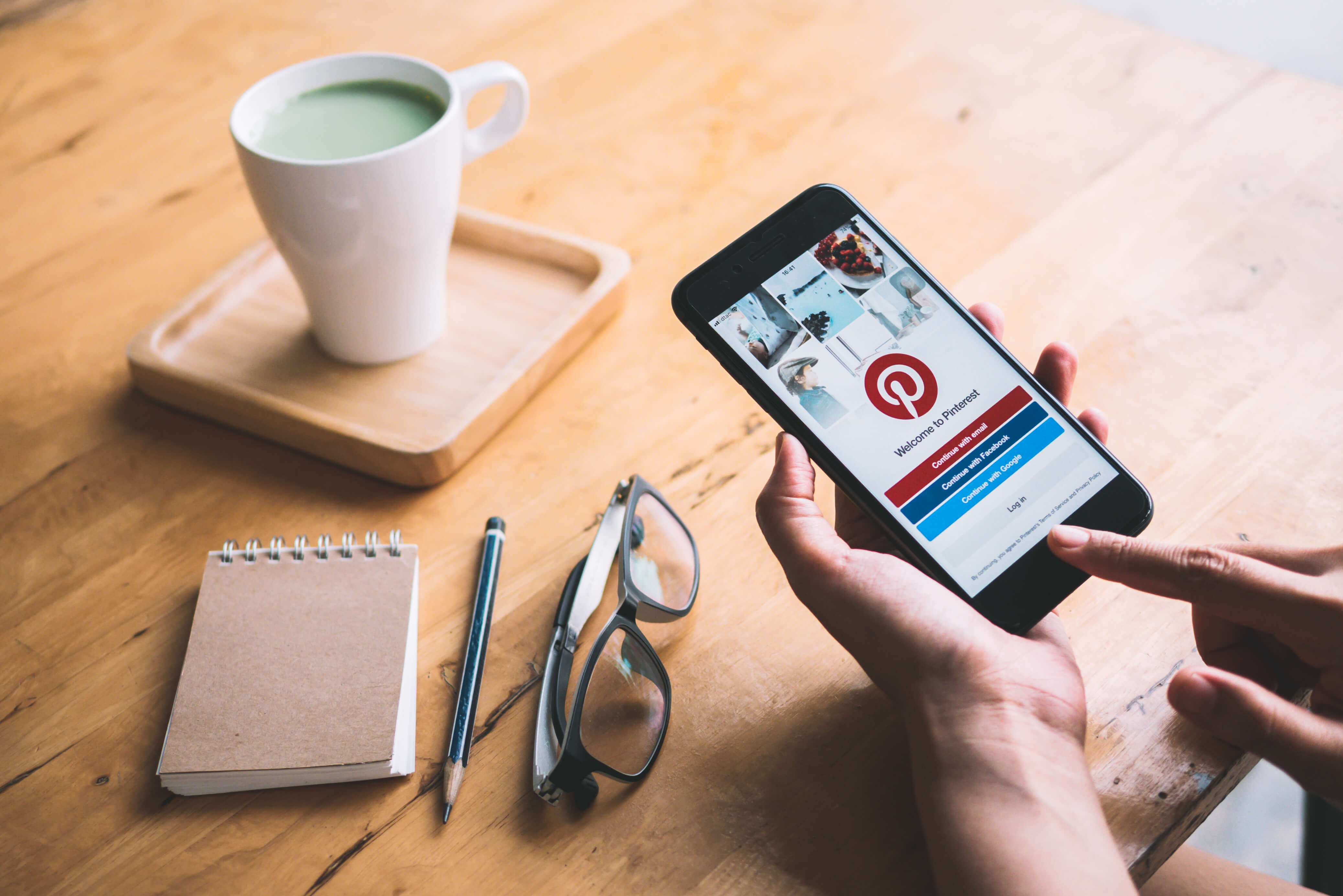 Pinterest is an exciting application that lets you discover new stuff all the time. You can view everything cool that is happening in the world as little Pinterest articles that you can view anytime. Another thing that this tool gives you is organizational capacity so that whatever you see on the application can be saved and you can later learn from it and make your life better.
Find different articles and inspirations that will help you try new things and make your life more interesting.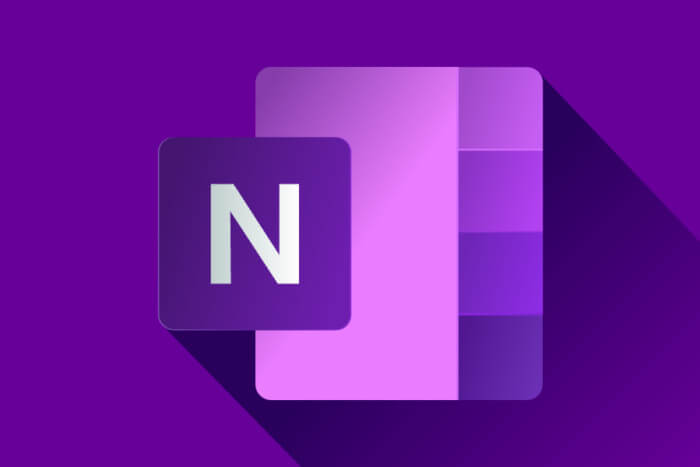 Similar to all of the note-taking apps on the list, organizational tools like MS OneNote enables you to take notes and share them with every single one of your devices so that you can access them wherever you are in the world. You'll just need a Microsoft account, that is necessary for you to use the amazing features this tool possesses.
But it does have a few limitations too like the audio recording capability that Evernote possesses is not available on this tool. Still, it lets you do a bunch of important stuff like generating notes, PDFs and importing other documents and media files.
You can connect all of the Microsoft apps with this tool because it belongs to the same family of applications.
While you might be happy with our previous Mindmapping tool named MindMeister, but if you want a more advanced experience, then you should shift over to XMind; it's one of the top organizational tools. It is an amazing organizational tool that lets you sync up all of your ideas and activities that you map on the interface to cloud storage.
This data can then be accessed from your Macs and PCs easily for you to work on them later. Their newly designed interface is very appealing with different options of templates and themes to choose from according to the needs and requirements of the users.
Check out this detailed XMind Review.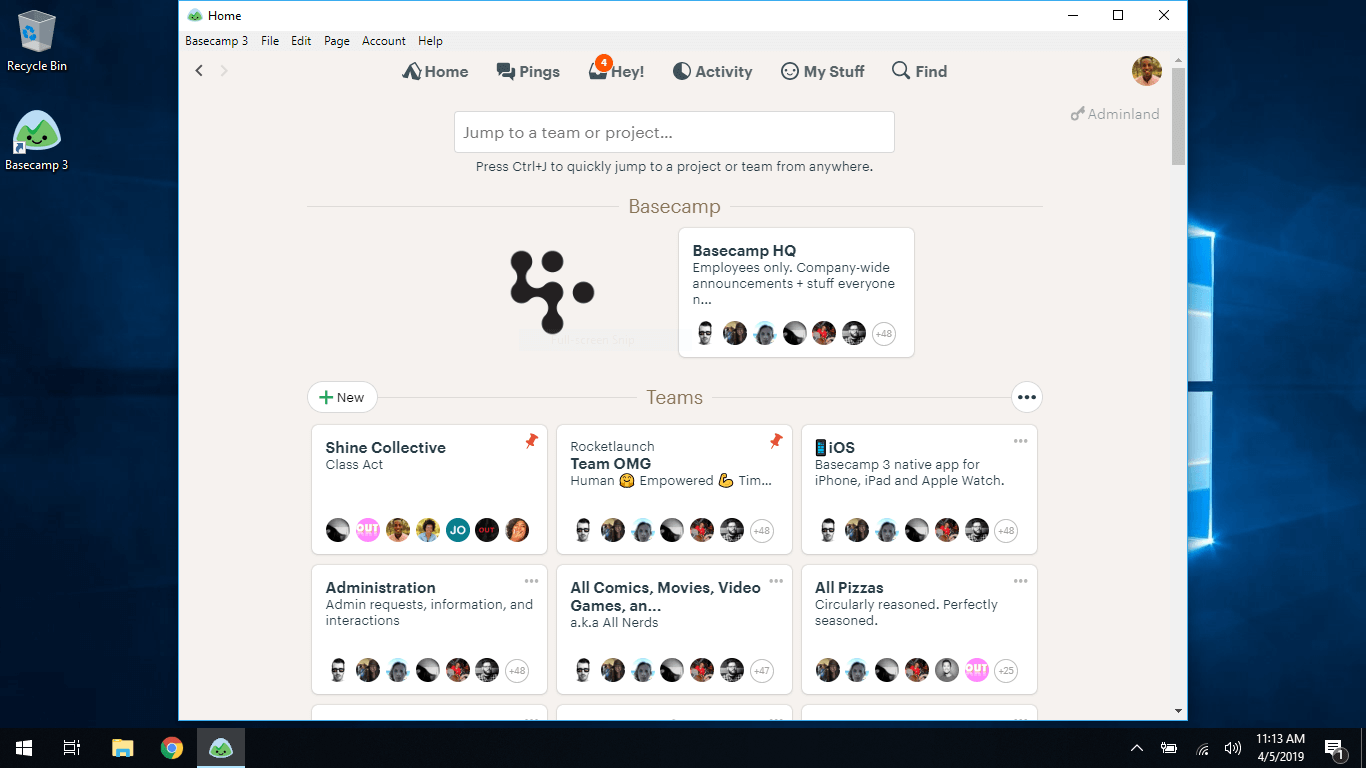 If you are looking for organizational tools that can organize all of your work but also map out tasks and activities for your team as well, then Basecamp is an amazing tool to help you. You can easily manage projects, client work, and project groups all in one place.
A major part of the application is that its interface is very simple and interactive which makes it very easy to navigate.
You can use their chat feature to talk to your teams and get to know the progress they are making with the tasks you set for them. This makes team collaboration stronger.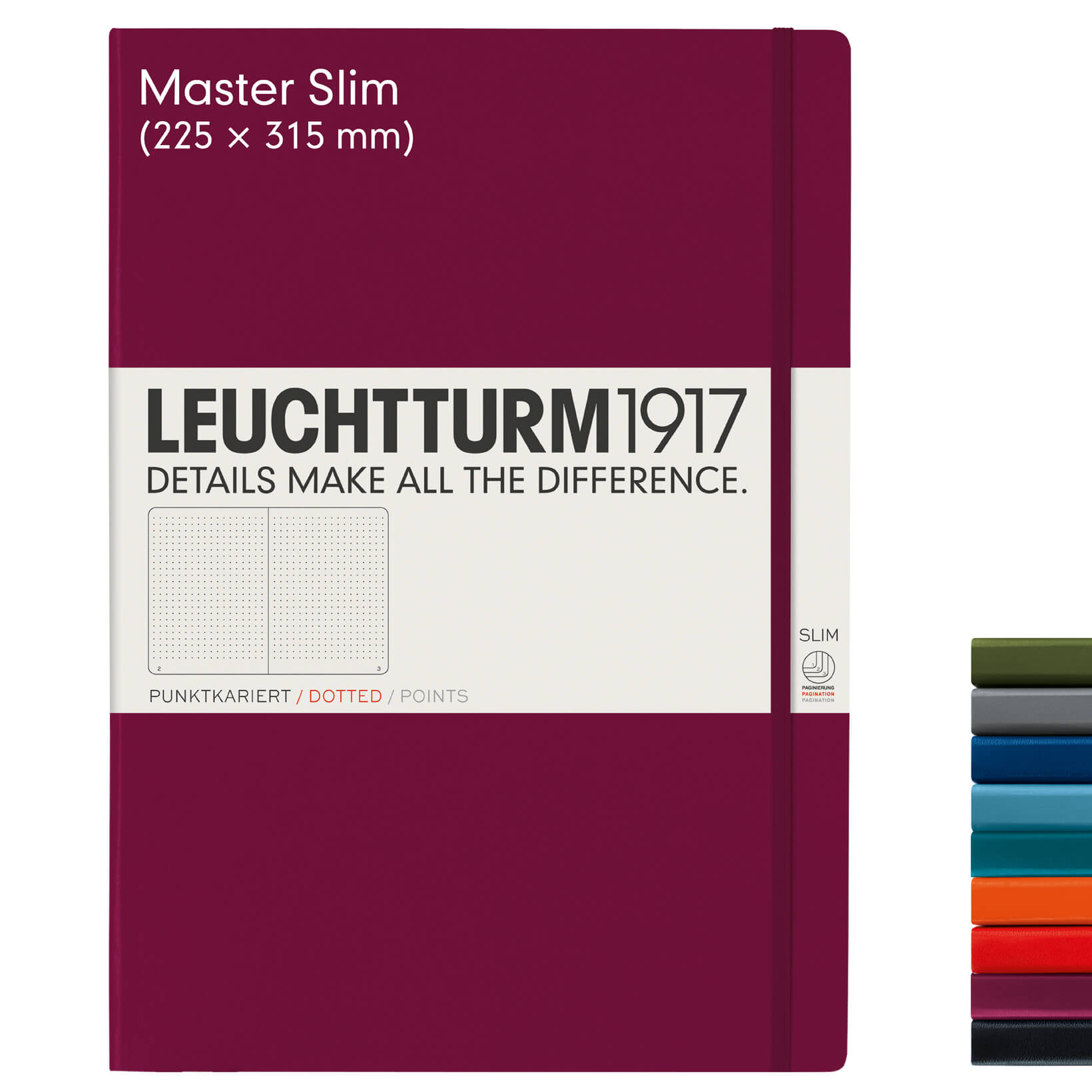 Another entry in our Analog organizational arsenal is this amazing tool that will make you fall in love with the handwritten organization again. With lots of different variants on the market, you can truly go back to the time, were writing your thoughts and working on them was much easier and without the complexities of modern interfaces.
Minimalism is a wonderful take on the leatherback book journals of the past where you could keep all of your thoughts and ideas which were important to you, close. This notebook series lets you enjoy the nostalgia. It is perfect for you to carry around with its attractive design and also it is perfect for the desk if you a certain rustic theme going on.
The paper in this is so fine that it would not put any strain on your fingers and hand while writing, just like writing on a modern display canvas.
Index cards are the perfect way to write down small notes that let you remember some little details in your day or the week. This information could be useful to you and you can keep it stored in index cards to work on them later.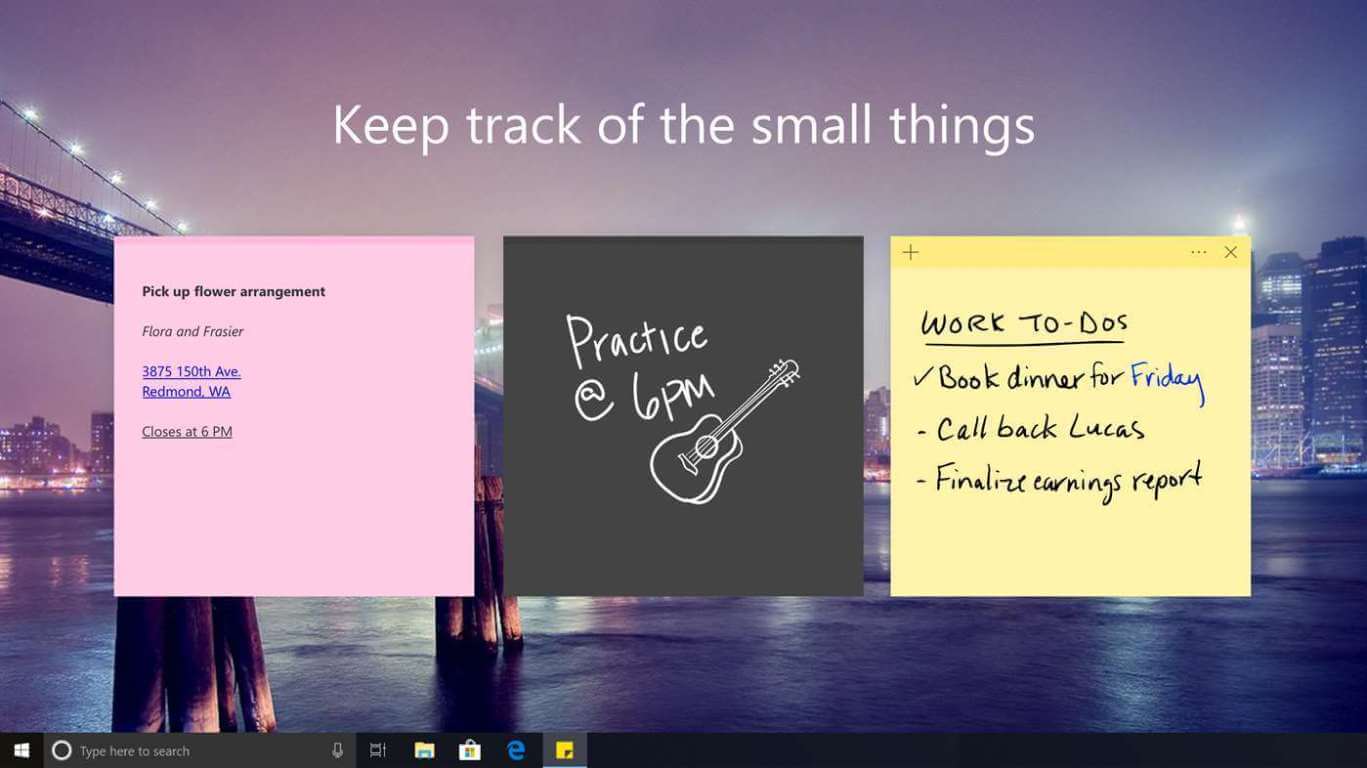 Sticky Notes are the modern equivalents of the Index cards. Belonging to the family of Microsoft products, Sticky Notes are the perfect solution for you if you keep all of your information regarding your day or the week of the year even, in broken-down pieces, so that you can work on them later which keeps you and your work in check; one of the top organizational tools out there.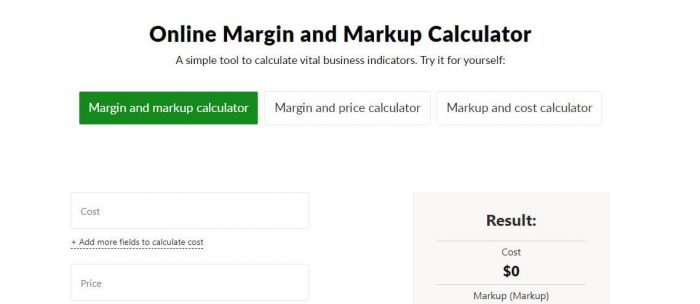 Free Profit Margin and Markup Calculator from Logaster is a simple and convenient tool for calculating key metrics in your business. This is a useful organizational tool to help you in calculating and analyzing your finances.
The calculator can calculate margin, markup, product cost, and sale price. Having calculated these key metrics, you can accurately forecast the profit you will receive, or find out how much money you can earn from the invested capital.

It is very easy to use and it provides great support and access remotely through software that safely connects monitor-to-monitor, cellphone-to-cellphone, cellphone-to-computer, or IoT devices from everywhere.
Some of the cool features of Team viewer are:
Remote desktop programs that work tremendously fine.
It is downloaded by executable file thus downloading is splendid through it.
It's wide range of flexibility across different platforms makes our work quite convenient and saves a lot of time.
Quick and easy file sharing.
Team sessions are very productive as it makes it convenient for the administrators to handle more than one party at any time.
It is highly dependent on the availability of a strong internet connection if the connection is strong, it works faster and it works smooth as silk, However, the story is the opposite when it comes to a poor internet connection. TeamViewer's starting price is USD 49 per month (or USD 588 per year)

It is a complete suite that has many unique and splendid features. Horizon 7 is a virtual based desktop software that safely delivers applications to the users on the system or device of their choice.
It is cost-effective and it transfers data very securely. It provides you with a unique feature namely Virtual Desktop Infrastructure (VDI). You can install every kind of desktop OS (operating system). No limitations and restrictions for the company whatsoever and the company can develop applications in any working environment.
Since it's new in the market so we don't have many details to search on the internet about it, if we ask from the system support, it at least takes one day to respond, that time gap is too long.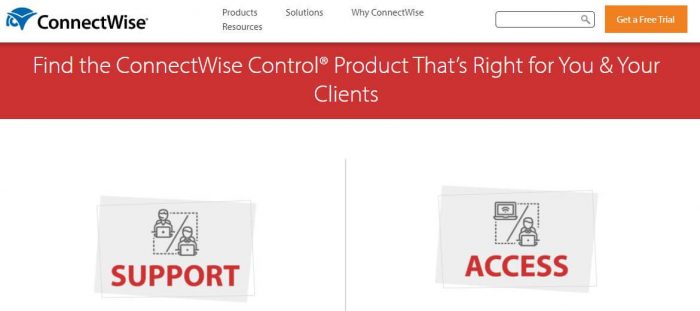 ConnectWise manages and administrates cloud-based universal remote access software that provides unique and feasible solutions to remote access, system support, and remote meetings.
It offers a remote desktop so you can easily be able to work remotely. A connection can be made extremely easy, clients can connect conveniently if they want any sort of help, system support is very unique and is working quite efficiently.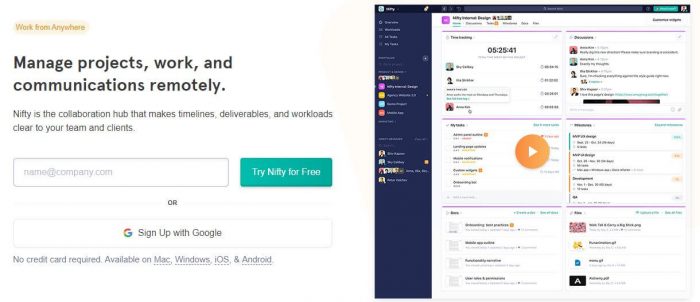 Nifty is the definitive all-in-one workspace that brings clarity and cohesion to your tasks and timelines so your team never falls behind again.
Simple yet powerful, Nifty automates reporting on project roadmaps with the completion of tasks. Combining this with Nifty's built in chat and Zoom integration makes Nifty the collaboration hub where planning, execution, and communication all coexist.
Some of Nifty's key benefits are:
Immersive Zoom and Google integrations that make collaborating in video or on Google docs from within Nifty as simple as a click
Updating progress reports based on the completion of roadmap-driven tasks
Automating workflow via assignments, statuses, and deadlines with an if/then automation tool
A flexible pricing structure that works for solopreneurs and enterprises alike

Diigo is more of a go-to solution to organizing your research and reading process. Diigo is social bookmarking software that allows you to highlight passages on websites.
Furthermore, you can add sticky notes and comments for yourself, and share them with friends afterward.
According to the online userbase, it is reportedly a tool that allows better reading and research with annotation, and therefore enables you to organize your thoughts and ideas with ease.
The tool is available for free. The only downside to using the free version is the occasional barrage of 3rd party Ads. Alternatively, you can go for their paid subscription plans, which start from $10/month/user for a business plan.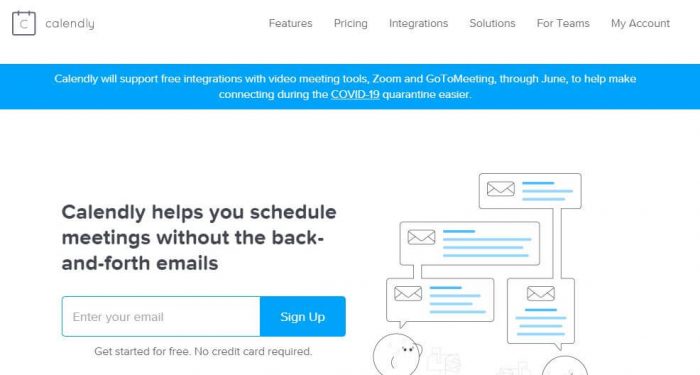 Calendly is an online appointment scheduling software that allows you to settle on meeting times with team members or external contractors, or even just ensure that you don't double-book an appointment.
This calendar app keeps all your scheduling in a single space without having to go back and forth between emails or notes.
This automated scheduling software provides features such as:
The ability to hold any type of meeting including one-on-ones or group meetings
Your entire team benefits from streamlined workflow with tools with team pages, reporting, and metrics
Calendar integrations, website embeds, and integrations with other software allow you to keep scheduling organized
Calendly offers a basic plan free of cost or you can opt for their subscriptions which start from $10/user/month.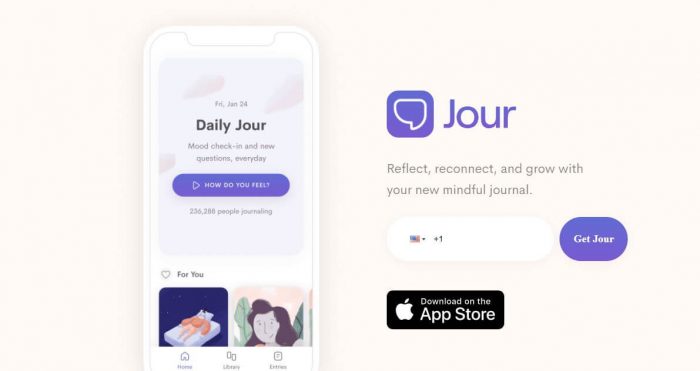 Jour, the journal for mindfulness, is next on our list of organizational platforms.
The tool is an organizational app that helps not only stay organized but minimize distractions to help you get more done and be more productive.
The tool is available for free to download on the app store and is available for your iPhone or iPad, with options to purchase extensions and extra features.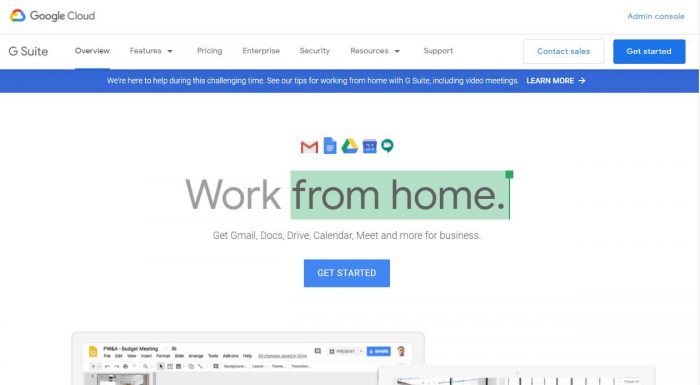 Yes, can't believe that we missed that one because G-Suite is like a bundled experience for workaholics and productivity gurus.
Depending on what you plan to use G-Suite for, the applications can help you to organize, collaborate, create content, and manage simultaneous projects. We'll touch base with a few applications, just to give you some insight.
Google Docs: It is a shared online document creation tool where multiple people can work. Everything is synched in the Cloud, and, yes, participants can edit and comment inside the document.
Google Sheets: If you like Excel, Google Sheets is one step ahead of the game. Not only does it synch everything online, but the overall version is also lighter and way more efficient than Microsoft Excel. Give it a shot and holler up if you liked it.
Google Slides: Got a big presentation coming on? Don't worry. Google Slides is a portable dynamic slide tool for deck updates, presentations, and 11th-hour meetings. Go ahead and give it a spin.
Google has tons of applications to offer for developers, project managers, and todoists alike. The ones that we highlighted earlier are just the tip of the iceberg.
The best part is that G-Suite apps come with high affordability. All of them are available for free, but they can be upgraded for a nominal monthly fee. For instance, you can pay up north of $6 per month to get extended online storage space and other functions that are designed to improve team performance.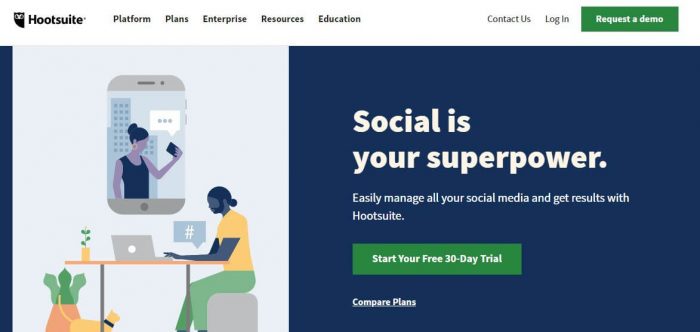 Hootsuite comes up as the next recommended tool on our best organizational tools list. This application does have a free plan, but you should expect to pay $30 per month for full unlimited features.
The question is: how does Hootsuite help you to be more productive and organized? Well, here's the thing. This app has a broad-spectrum scope for social media managers. Therefore, if you are just looking to manage your calendar meetings and other organizational activities, Hootsuite is not your cup of tea.
On the contrary, this tool is designed for strategizing social media work. There are plenty of specified tools for organizing and planning SM handles, which is one of the main reasons why 800 Fortune 500 companies use Hootsuite regularly!
Hootsuite is a gold standard organizational and productivity tool that slams homerun for businesses and non-profit companies.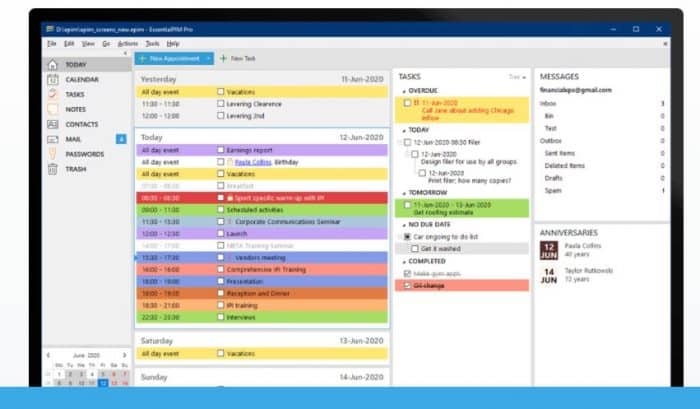 Organize your stuff quickly with an intuitive interface and easy synchronization across a variety of devices with EssentialPIM which can cater to cross-platform users. The tool has been specially crafted for blending in with the busy schedules of modern users who wish to keep a tab of all appointments, notes, tasks, contacts, passwords, and email messages under one roof.
Unique Features Of EssentialPIM
Cross-linking of data guarantees easy search results.
Data can be synchronized across a variety of cloud solutions like iCloud, Google Drive, Office 365, etc.
Implements industry-standard AES 256-bit key for keeping your data secured with advanced encryption.
Can be stored in removable media for working straight from the USB flash drive without occupying your computer's storage space.
Available in a variety of languages including Dutch, Polish, German, Portuguese, Spanish, Russian, and Italian.
Honorable Mentions | Lesser-Known Best Organizational Tools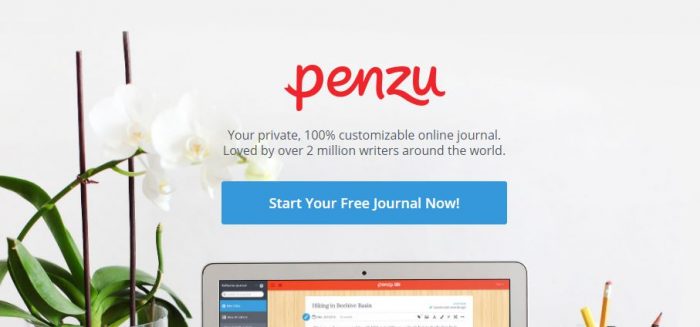 Penzu offers a completely different user experience because of many personalized optimizations. The program is like a digital diary where you can jot down doable and tick them off once you're done.
Penzu is free, but a paid plan is available for only $`19.99 per year. That's comparatively cheaper than most of the organizational tools these days.
This app is perfect for setting up auto-reminders, multiple diary entries, and simultaneous workflows. Everything is synchronized across multiple operating systems so that users can pick from where they left off.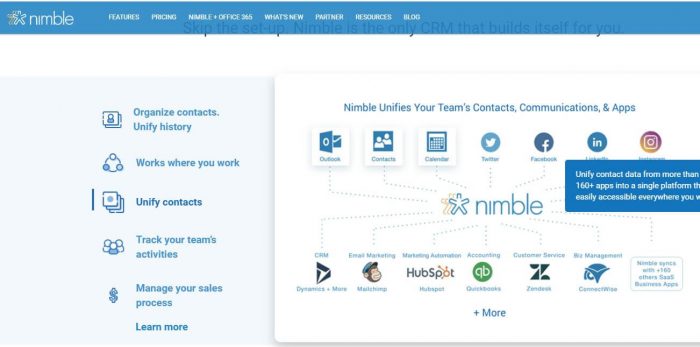 Nimble hits the spot for the best organizational tool through many interactive features.
If customer/ client chat history, sales cycle, social network support, and over 130 app integrations are your thing, then this tool is perfect for you.
Nimble is not only an organizational tool for personal use, but it's a perfect fit for companies that deal with customers on daily basis. You can also send scheduled emails through Nimble's powerful integration with MailChimp, SalesForce, and HubSpot.
All in all, it's a great tool for solopreneurs and multi-project managers.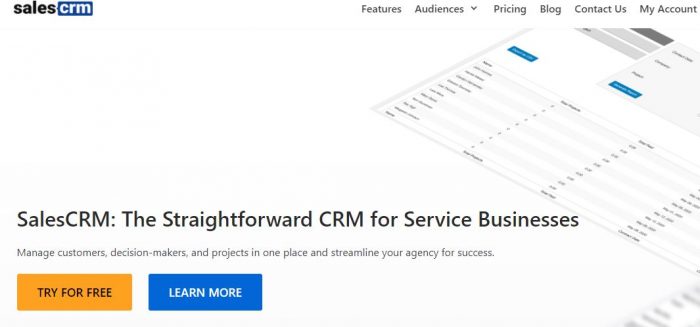 SalesCRM is an easy-to-use, SaaS CRM tool that helps you streamline your business and manage your projects. Create reports from a single simplified dashboard screen and handle your leads like a pro!
Tailored to the business needs of freelancers, consultants, and marketing agencies, SalesCRM is the ultimate lead generation tool for service-based businesses.
Sales CRM is cloud-based so you don't need to worry about security – manage data in a timely manner, individual profiles, project management, extensive reports … you name it. It offers a free 14 day free trial to get started.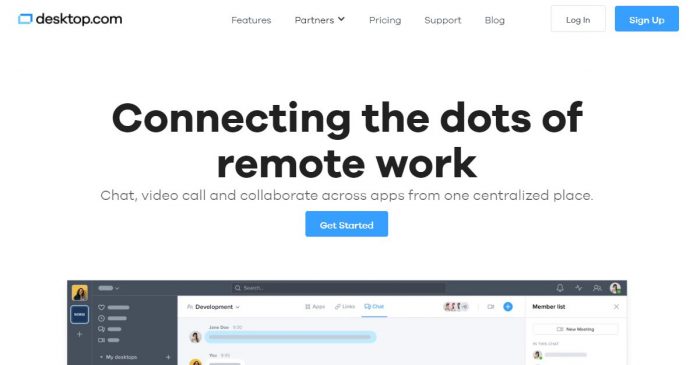 When it comes to organizing your digital environments (both personal and work), Desktop.com is your best option. It's a completely remote team solution as well as a digital life organizer that lets you organize and manage all of your online resources such as apps, links, and conversations in one place. In other words, it works great alongside all apps in this list! Additionally, the integrated top-of-line chat and video calls make collaboration within and across teams and apps a breeze.
Using Desktop.com gives you the overview needed to stay on top of your digital life and get more out of it, without the clutter or being dependent on a specific device to access what you need when you need it.
Here are the top reasons why Desktop.com is the natural choice for remote teams:
Easy-to-use security features allow you to confidently use your personal device for work
An integrated app store places all the best web apps at your fingertips
Optional browser extension for quick import of links and relevant apps for you
Ability to invite external guest users
Chat with Slack and Microsoft Teams users right from within your Desktop.com account – no need to be a switch in and out of apps.
Privacy by design and no privacy-invading employee tracking built into the service – this is for confident leaders and modern trusted teams
Built-in Password Manager
Full HD quality video conferencing
Shareable workspaces
Free and paid plans are available, depending on your needs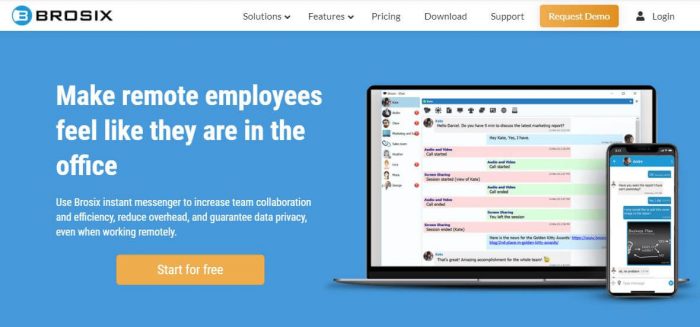 Brosix is another great organizational tool that enables you and your team to collaborate and brainstorm seamlessly and securely. The software has excellent communication features such as voice and video calls, chat rooms, whiteboards, screen sharing, offline messages, etc., which are suitable for project management teams.
Team leads have control over sensitive organizational data with the software's multilevel access which ensures that team members are on a need-to-know basis. You can safely transfer files and communicate with the software's encryption mechanism. What's more, Brosix allows integration with your device's antivirus, adding an extra layer of security to your data.
Brosix's clean design and high functionality make it easy to install and use, so you don't have to worry about onboarding new team members.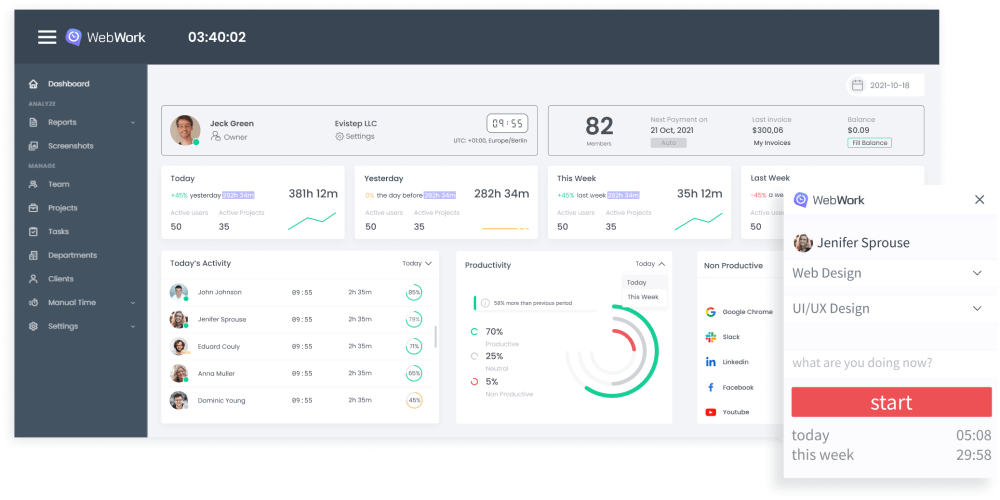 WebWork is a time tracker that will simplify the process of monitoring your employees' and teams' performance from anywhere in the world. Simply choose the necessary settings for your team or yourself, and WebWork will do the rest.
With its tracking and organizational features, you can track time and work without making the extra effort.
WebWork offers the following features:
4 Screenshot modes
App & website usage
Activity monitoring
Attendance monitoring
Real-time reports
Project management
Team management
Cross-platform functionality
WebWork has 4 screenshot modes making it suitable for any needs. If employee privacy is your priority, use the Blurred or No Screenshot mode. If, on the other hand, project transparency is important for you, go for the Screenshot and Background modes. WebWork provides accurately tracked hours and extensive features at an affordable price of 2.99$ per user/month.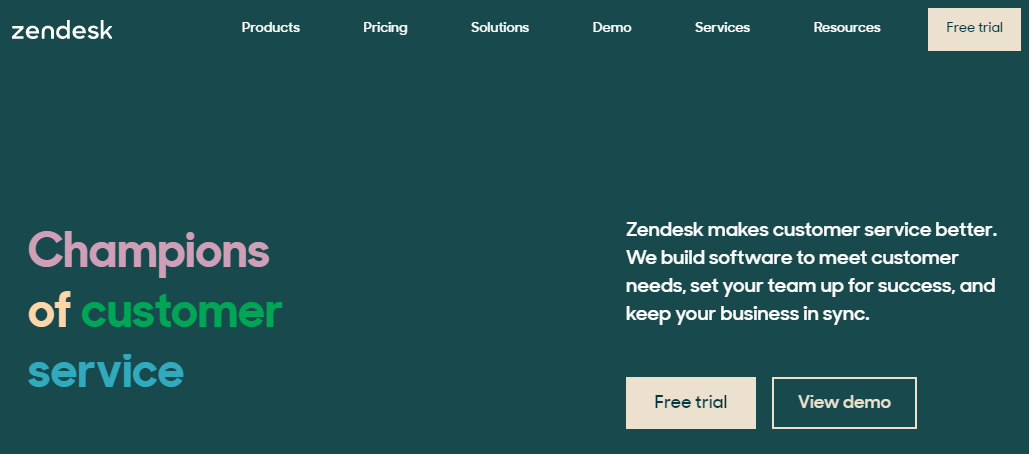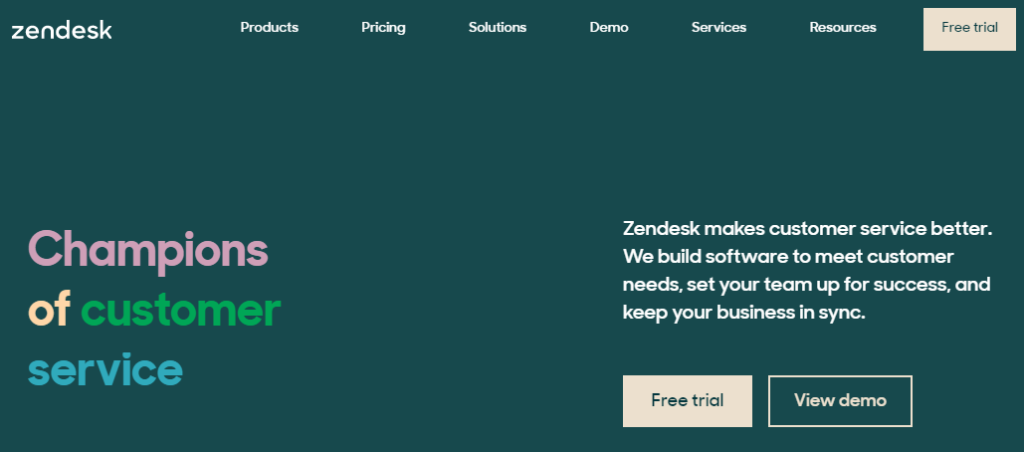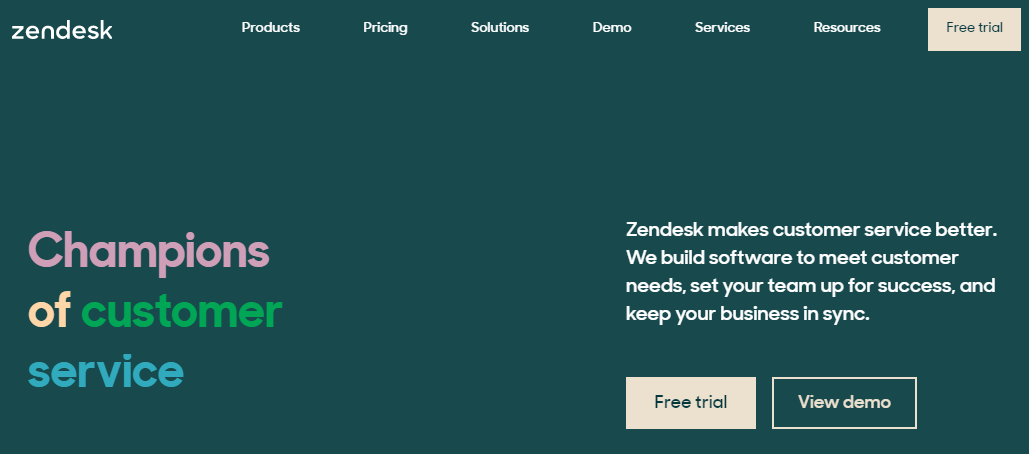 Let us look at another business organizational tool that is used to manage the knowledge base for the company, product, or service. It is a well-known customer support portal platform used to engage customers with important documentation, and help users to find the answers to the issues there are facing using your product/service of yours.
Here is a quick glance at the Zendesk features used as an organizational program for businesses:
Ability to tag and add categories to the knowledge base documents
Feedback loops and analytics
Content management and content hosting
Search engine optimization for knowledge base articles
The Zendesk platform is used by many organizations in the software industry and offers a free trial to test out the features. It has several paid packages, the pricing starts at $29/month.
Frequently Asked Questions
1. What are Organizational Tools?
Organizational tools are software reportedly developed to enhance the daily performance of different professionals.
There are different types of organizational tools that you can use to enhance the productivity and performance of your employees. Some of these tool categories are listed below:
Note-Taking apps
Day Planners
Project Management Apps
Journals
2. What are the Four Organizational Patterns?
The following are the four organizational patterns that are used in companies daily.
Chronological: In this organizational pattern, the information is displayed in the order in which the events occurred.
Comparison and Contrast: An idea is presented by the team or the manager, and that idea is followed by another idea or an example to highlight different ways of seeing things.
Cause and Effect: In this pattern, the author creates a link between the way things are currently running and the way things were running in the past.
Main Idea and Supporting Details: As the name describes it, this organization pattern describes all the main ideas and supporting details that help to describe those main ideas.
3. What are some Important Organizational Skills that You need?
The failure to organize will often lead to difficulty, or at the bare minimum cause an increase in stress levels.
The requirement to have the necessary organizational skills is even more when you are in a leadership position.
This is because the look is looking to you for inspiration – So if you are panicking and freaking out your colleagues will definitely feel you don't have the organizational skills to lead a team of employees.
But like always, the question is where do we begin?
For starters, I'll take you through 15 organizational skills that every leader needs to know.
These skills are appended below:
Conscientiousness
Filing
Microsoft Excel Proficient
Resourcefulness
Strategic Planning
Active Listening
Decision Making
Maintaining Focus
Proactivity
Self-Motivation
Take Initiative
Collaboration
Confidence
Difference Resolution
Evaluating
4. Five tips on how to organize a small business?
An organized business is a productive business… You agree, right?
You may not be a naturally organized individual, but now is the perfect time to get your small business up and running efficiently.
We've listed five tips on how to organize a small business:
Purge your office
Organize your paper files
Ditch paper receipts
Manage your inbox
Use the right note-taking app
5. What Does 2023 Look Like for Organizational App Users?
We are on the bend where 2023 is almost in the background.
While this year was not only predictable and tough for many companies and individuals, it did also help people to become more productive. After all, adversity gives way to either failure or productivity; it depends on you.
Having said that, the digital age requires the best online tools – and that too at multiple levels. There are plenty of other organizational tools that will make it to this list as the year 2023 unravels. Until then, make sure you are sticking with the: 'Work smart' mantra.
Do You 'Need' To Use Organizational Tools for Improved Workflow?
The big question that most of the websites have literally "skipped" to date because they were engrossed in pushing the 'Best Organizational Tools' term in the SERPs is whether you need to use such tools or not.
The plain and simple answer is No.
Yes, it's unbelievable, but bear with us for a few minutes and read on…
It all comes down to personal and organizational requirements. If you are an individual contractor, freelancer, or small-scale project manager, then you don't need to use organizational tools. Especially, in such instances, do not opt-in for paid organizational apps because you can get things done through free online alternatives.
However, managing multiple projects is a different thing. In such cases, you cannot commit simultaneous processes to your memory. That's where organizational tools come into full effect.
Regardless of whether you choose to go with the tools mentioned in this post, you can get away with free programs. Unless and until you have a big team to deal with, signing up for paid organizational tools should be the least of your worries.
Conclusion
When you have this many options for organizational tools, you can never select one tool and go with it. You should use all of them and properly find out which ones are perfect for you and how you work. When you find out which apps you like, then and only then, you should lock down those tools to work with.