Having an efficient team project management app in your belt can be one of the best decisions you could make to stay ahead of everyone else!
We know that project management can be a complex and time-consuming task, but with the right tools, it can be easy to stay on track. And when it comes to team projects, they are one of the most complicated tasks employees are asked to complete.
However, project management apps make task management and time tracking super easy. But, with so many different options available, it can be difficult to choose the right application. 
In this article, we'll take a look at six of the best teams project management apps available in 2023. We'll explain what features each app offers and which are particularly useful for team projects. After reading this article, you'll be able to make a more informed decision about which team project management app is best for you.
---
What Are Teams Project Management Apps?
A team project management app is a software application that helps teams manage and track their projects. It can help keep everyone on track, ensure deadlines are met, and prevent conflicts from arising.
It's a platform for team members to work on projects, giving managers an overview of each project and the opportunity to follow the progress of each individual task.
---
How Do These Apps Help Teams?
Teams project management apps help teams by automating many of the tasks that would traditionally be handled manually. This can save time and make the team's work more efficient.
Teams project management apps also provide a single place for team members to share information, track progress, and collaborate on projects. They can even help teams manage conflict and resolve disputes. And these apps make it easy for team members to communicate with each other and resolve conflicts. This makes them a valuable tool for managing large or complex projects.
---
How to plan and manage a team project?
The planning and management of a team project will vary depending on the specific project and team involved. However, some general tips that may be helpful include the following:
Establish clear goals and objectives – It's important to have clear goals for your team project, both at a conceptual level and in terms of specific deliverables. This will help everyone stay on track and ensure that the project is completed on time and to the required standard.
Communicate frequently – Keep everyone up to date with progress and changes related to the project, both verbally and in written form. This way, everyone is aware of what's happening and can make appropriate adjustments.
Define roles and responsibilities – Once goals have been established, assigning specific roles and responsibilities to each team member is important. This will help everyone understand their part in the overall project and ensure everyone is accountable for their actions.
Assign individual deadlines – Finally, it's important to set individual deadlines for each task assigned to team members. This will help them stay motivated (and avoid any last-minute drama!) and ensure that the project is completed on time.
---
6 Best Teams Project Management Apps In 2023
Many team project management (PM) apps are available on the market today. These applications offer features such as task management, tracking projects and tasks, communication tools, and more. To help you decide, we've compiled a list of the 6 best teams project management apps for teams.
So whether you're looking for an app that focuses exclusively on team project management or one that offers additional features like timesheet tracking or billing, this list has something for you!
---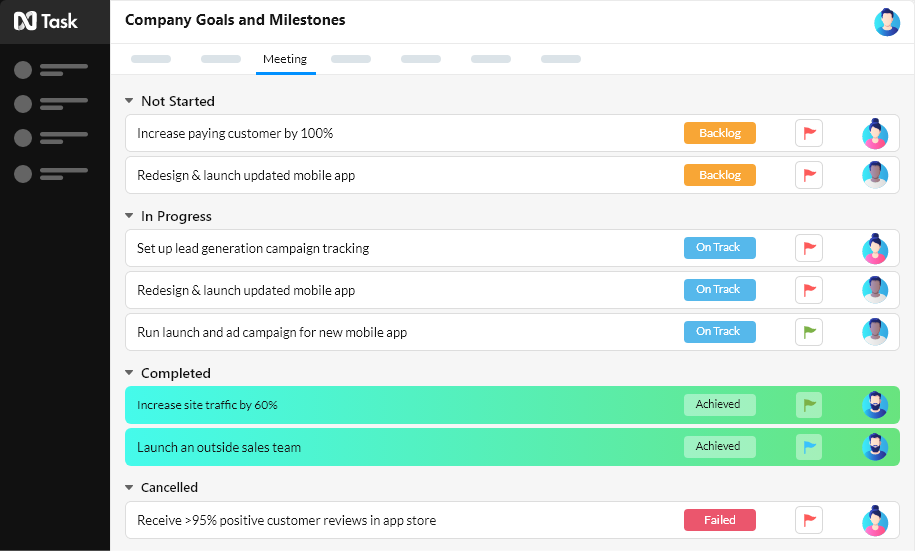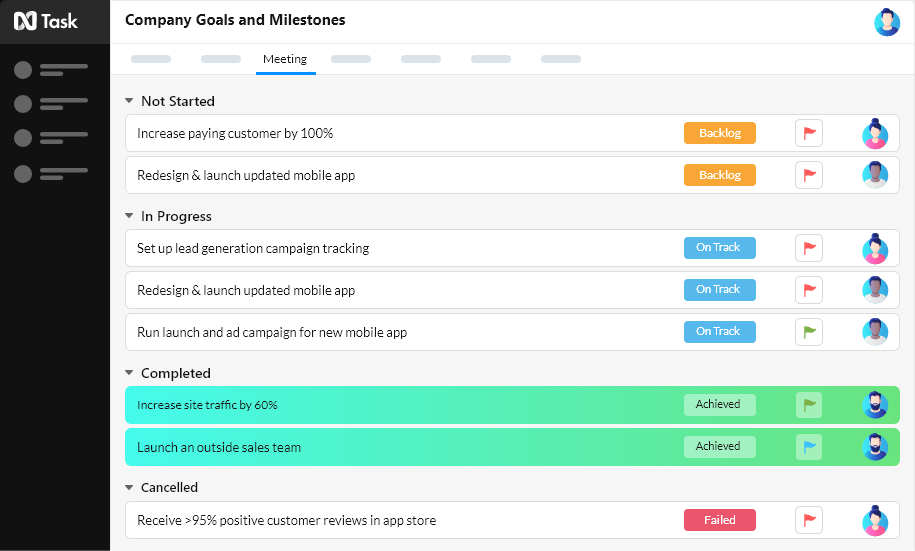 nTask is a project management software that helps businesses manage their projects more effectively. It provides users with an organized system for tracking and managing all aspects of their projects, from task assignments to progress reports. 
One of the main benefits of using nTask is its team collaboration features. This allows teams to work on projects together in a coordinated way, ensuring that everyone is aware of the progress and changes made to each item.
Additionally, nTask's reporting tools make it easy to track and analyze project data across multiple levels (individual tasks, teams, entire departments), helping you make better decisions based on accurate information.
nTask provides an easy way for teams to manage their projects, track progress, and complete the project. Your team productivity will skyrocket if you switch to nTask – Not even bragging.  
---
2 – Asana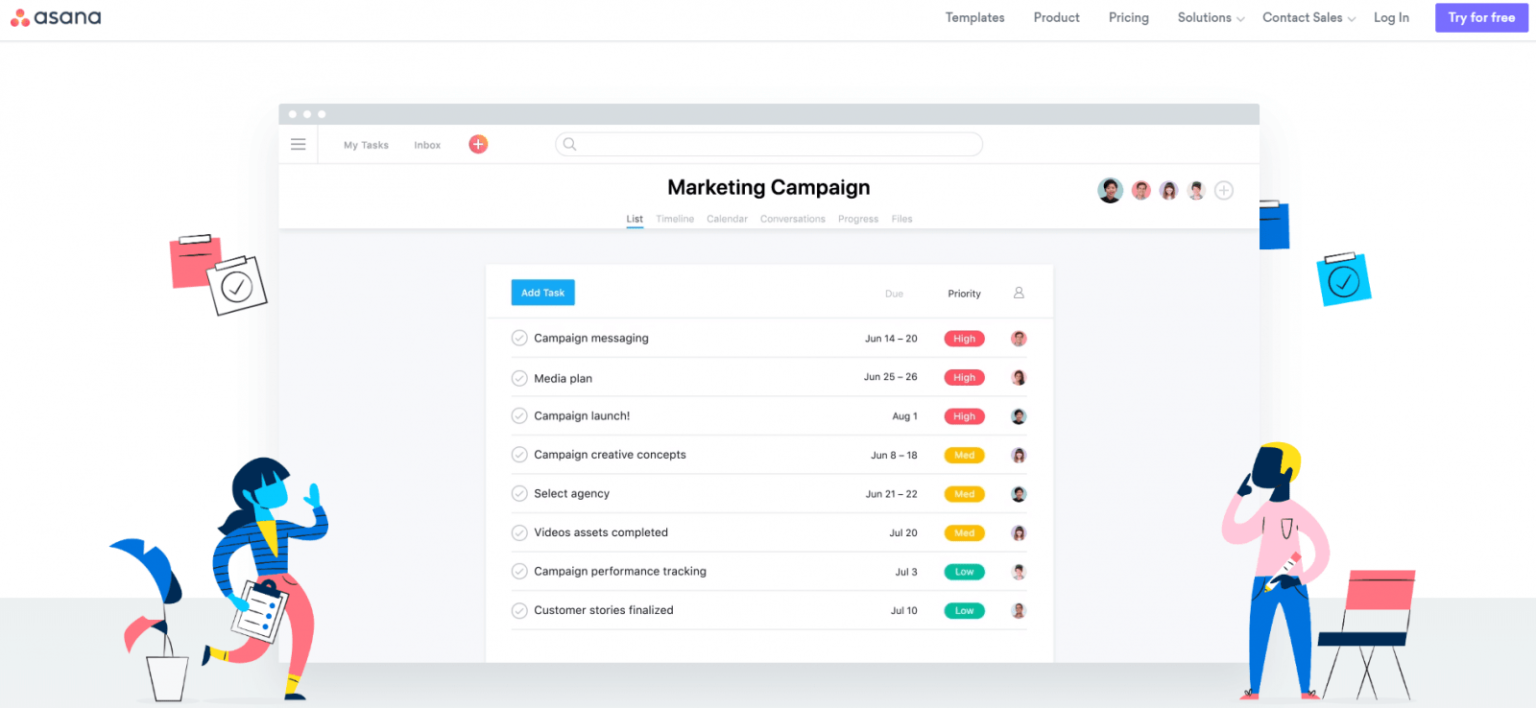 Asana is a popular team project management (PM) tool used by businesses and individuals for years. It allows users to manage their projects from start to finish with customizable templates and integrations with various other apps.
Asana helps teams stay on track and ensure tasks are completed as scheduled. And it can be used for collaboration purposes, allowing team members to work on projects together from any computer with an internet connection. 
---
3 – Trello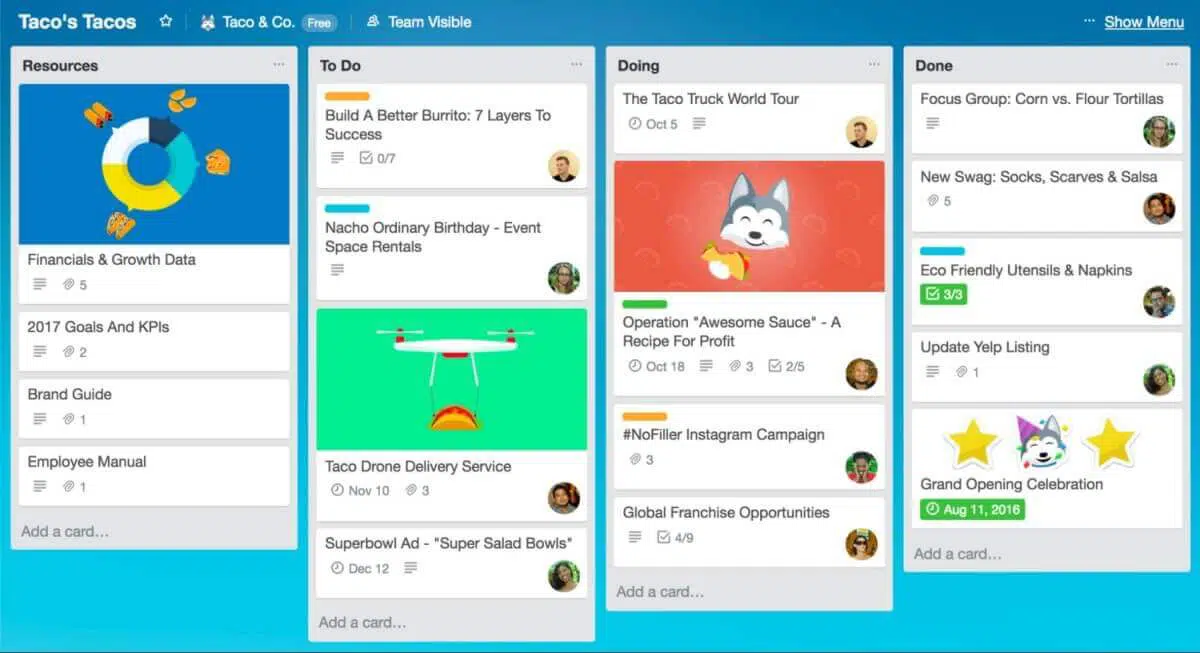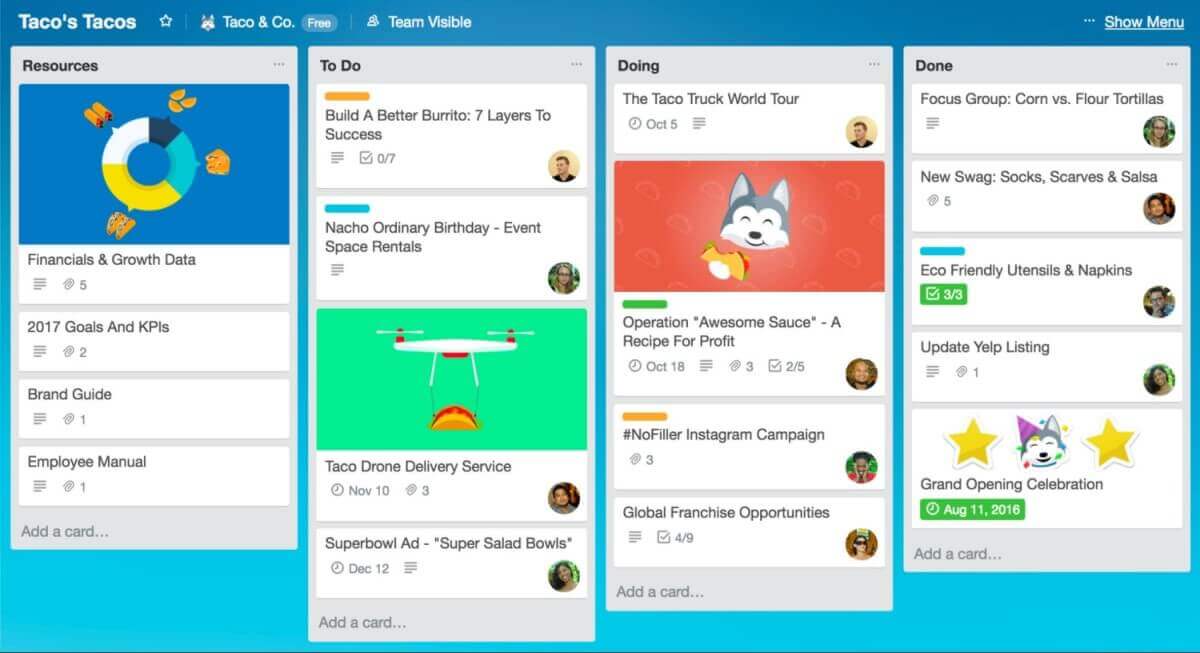 Trello is a popular project management tool that allows users to manage their work visually. Trello helps teams organize and track projects, tasks, and discussions. It is also customizable, so users can create boards with any content they need and assign cards to those boards as needed.
Any team can use Trello to manage their projects efficiently and get everything moving smoothly.
---
4 – Podio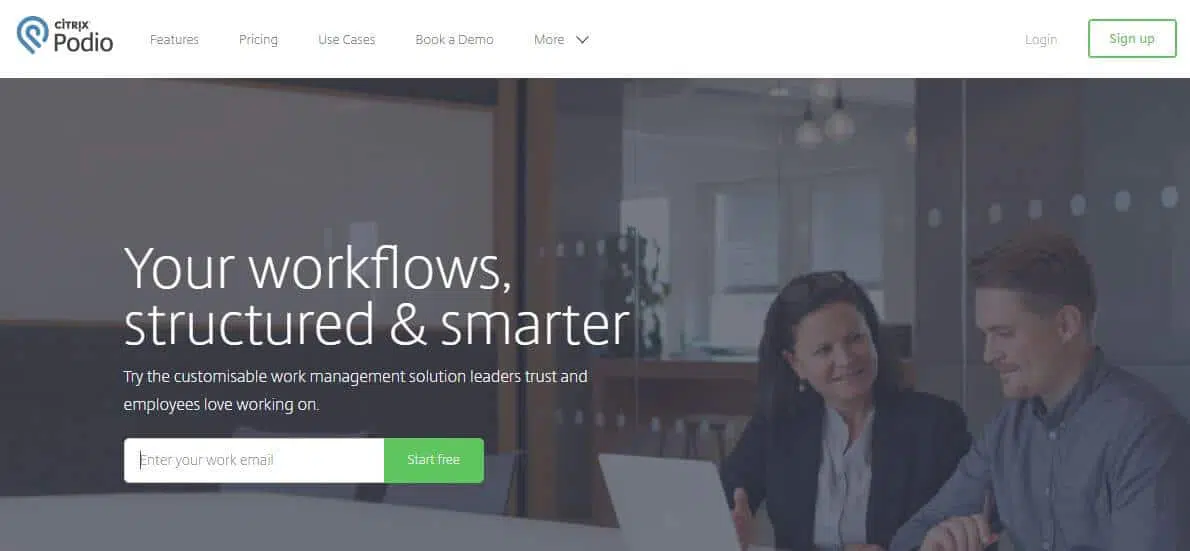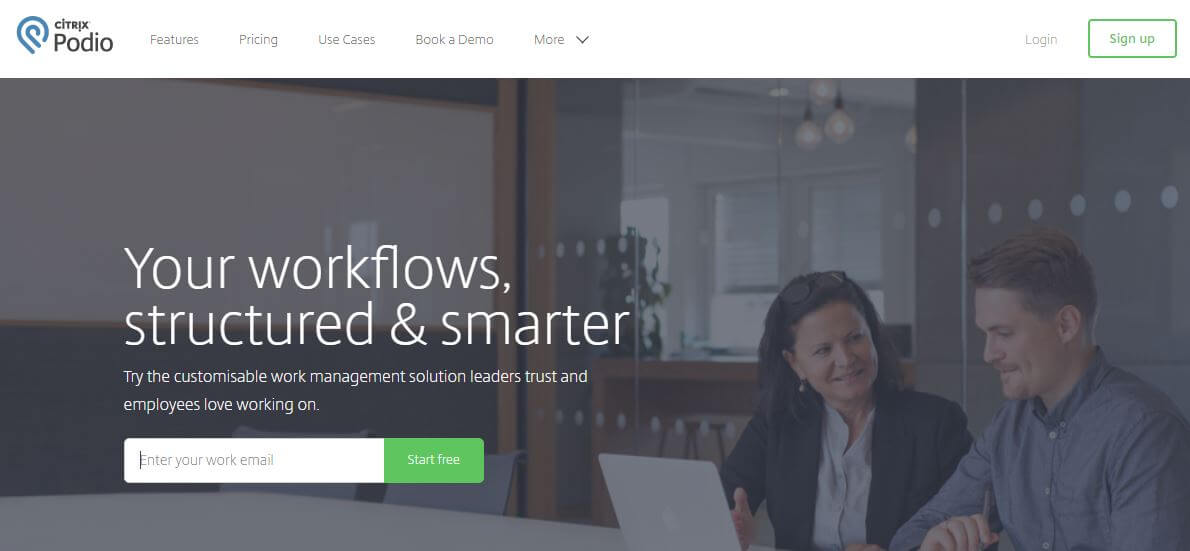 Podio is a team project management tool that enables you to simplify your project data into a single platform to align all information, conversations, and processes into one collaboration point. Podio provides your teams with the knowledge they need to take projects forward, while extensive reporting tools enable management decision-making.
Podio organizes every part of a firm, from team collaboration and communication to project management and even scrum-style software development. They accomplish this by utilizing apps, which may be custom-made or downloaded via their app market.
---
5 – nulab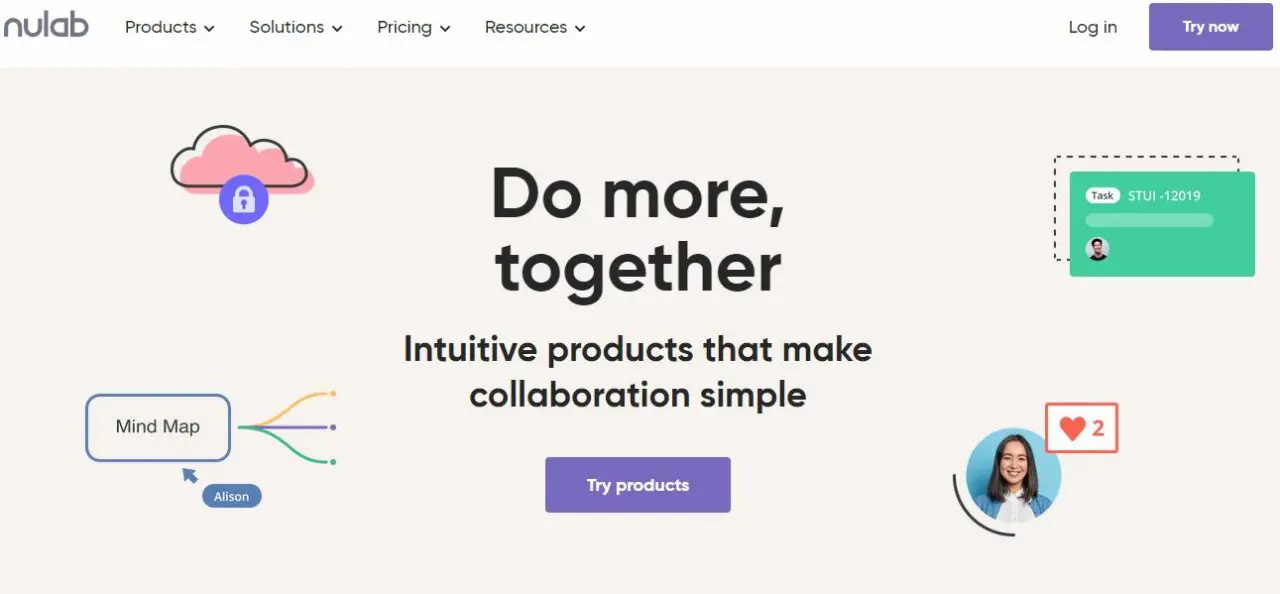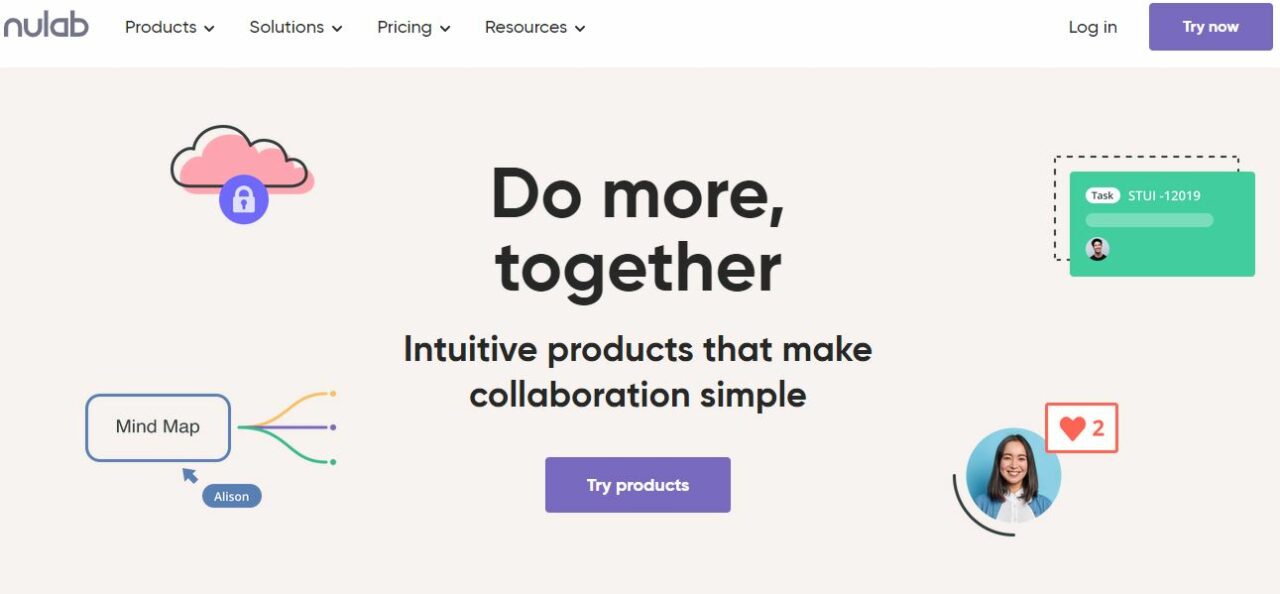 nulab is a new project management system that can help teams manage projects more efficiently and effectively. It provides a centralized platform for managing all aspects of a project, from planning to tracking progress to communicating with team members.
It provides users with an overview of all the tasks assigned to team members, as well as real-time updates on the progress of each task. nulab also includes features such as Gantt charts, resource allocation, and deadline tracking.
---
6 – DeskTime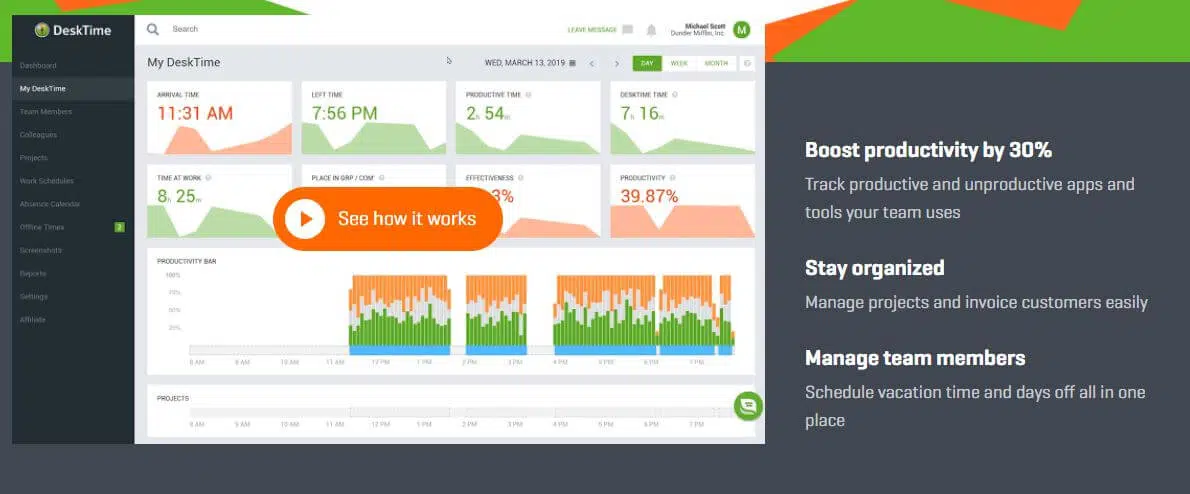 DeskTime is a web-based project management tool that has revolutionized the way teams work. With DeskTime, team members can track their progress and achievements in real-time, making managing projects easier and more efficient.
With DeskTime, you can organize projects by giving each team member the appropriate level of visibility and control over their work. This ensures that projects are completed on time, within budget, and to the highest standard possible.
---
Conclusion
Who knows what exciting things may happen in 2023?
We only know that based on the previous years' performance, there's a high chance for many new projects getting started by then! So make sure you keep up with managing those projects without falling behind before time flies by!
Thanks for spending your time reading through our list. We are sure by now you will know which app suits your needs the most