As a team project manager, whether the team is small or big, you know that managing a project can be challenging. That's why it's important to have the right software to help you stay organized and on track.
In this post, we'll discuss 4 software options that are perfect for small team project management.
We'll also highlight some of the features that make these applications stand out, so you can make an informed decision about which one is best for your needs.
Ready to get started? Let's go!
Reasons why small teams need project management software?
Software that helps small teams manage their projects is essential for success. There are a number of reasons why project management software can be so beneficial:
1. To manage work and collaboratively
Project management software helps to manage work and collaboratively. It ensures that tasks are completed on time, within budget, and to the satisfaction of all stakeholders. Project managers can monitor progress throughout the project timeline, allocate resources appropriately, and get updates on project status anytime they need them.
2. To track deadlines and progress
Project management software also tracks progress and leads to successful project outcomes. By using a tool that monitors the entire project lifecycle, from inception to completion, you can ensure that all stakeholders are happy with the final product.
Additionally, effective tracking of milestones will help motivate team members and managers throughout the process.
3. To keep on top of changes
At any stage in the project life cycle, there are likely going to be changes- both planned and unplanned- which can complicate things further if not managed properly.
4. To avoid disputes and misunderstanding
Project management software can help businesses avoid disputes and misunderstandings related to their projects. By using a tool like this, organizations can track all of the stages of a project – from planning through execution – and ensure that everything is going as planned.
5. To ensure the project is completed on time and within budget
Project management software can help ensure that a project is completed on time and within budget. It can track progress, manage resources, and communicate with team members to keep everyone updated on the status of the project.
4 software perfect for small team project management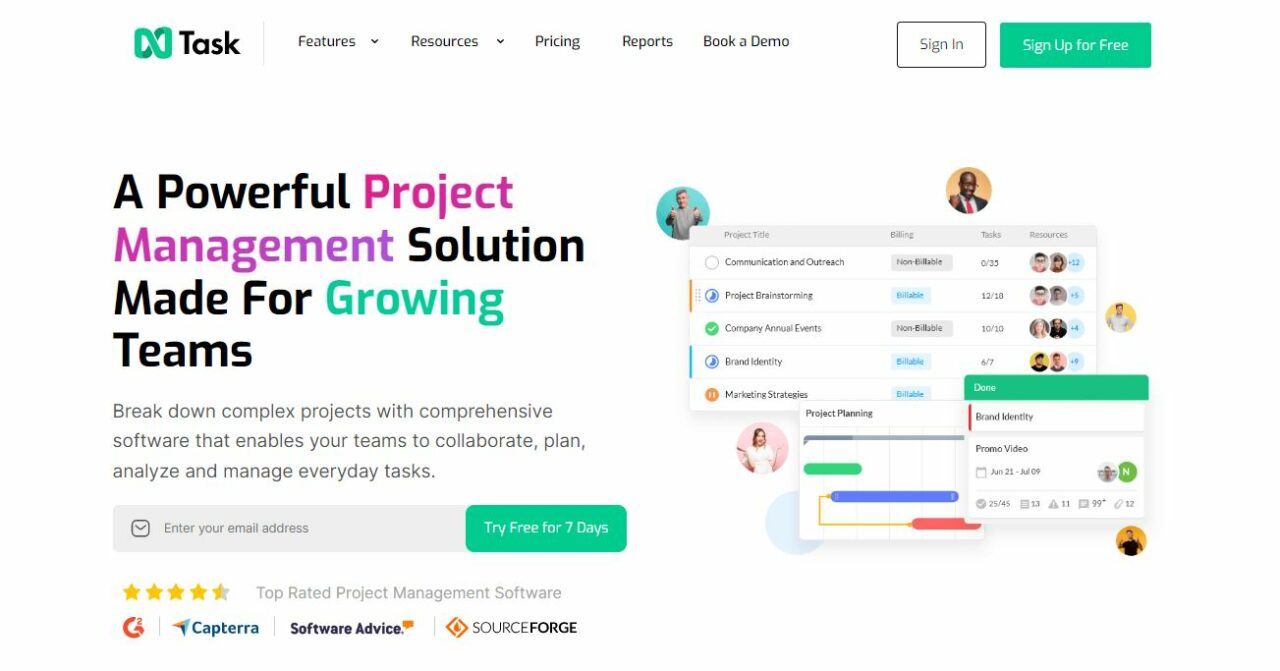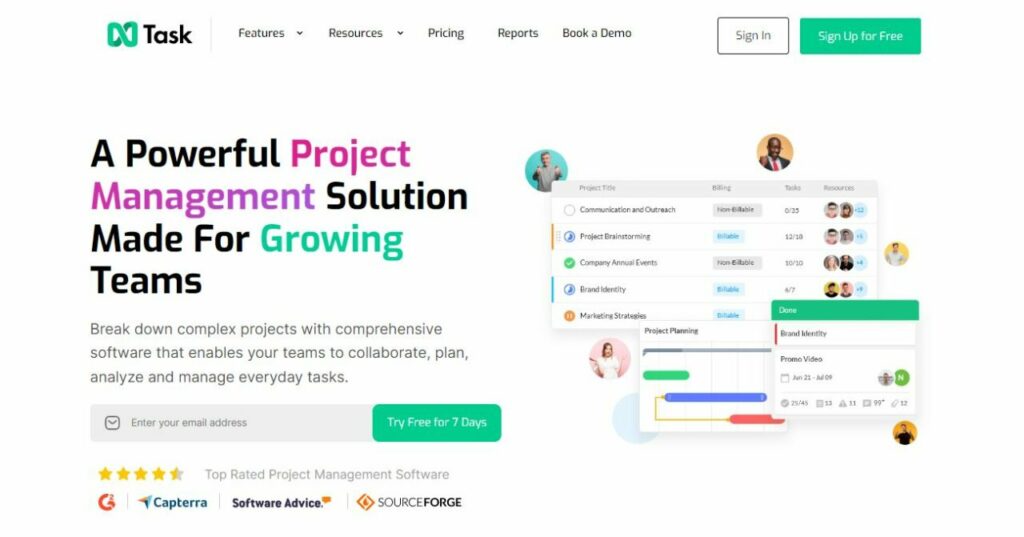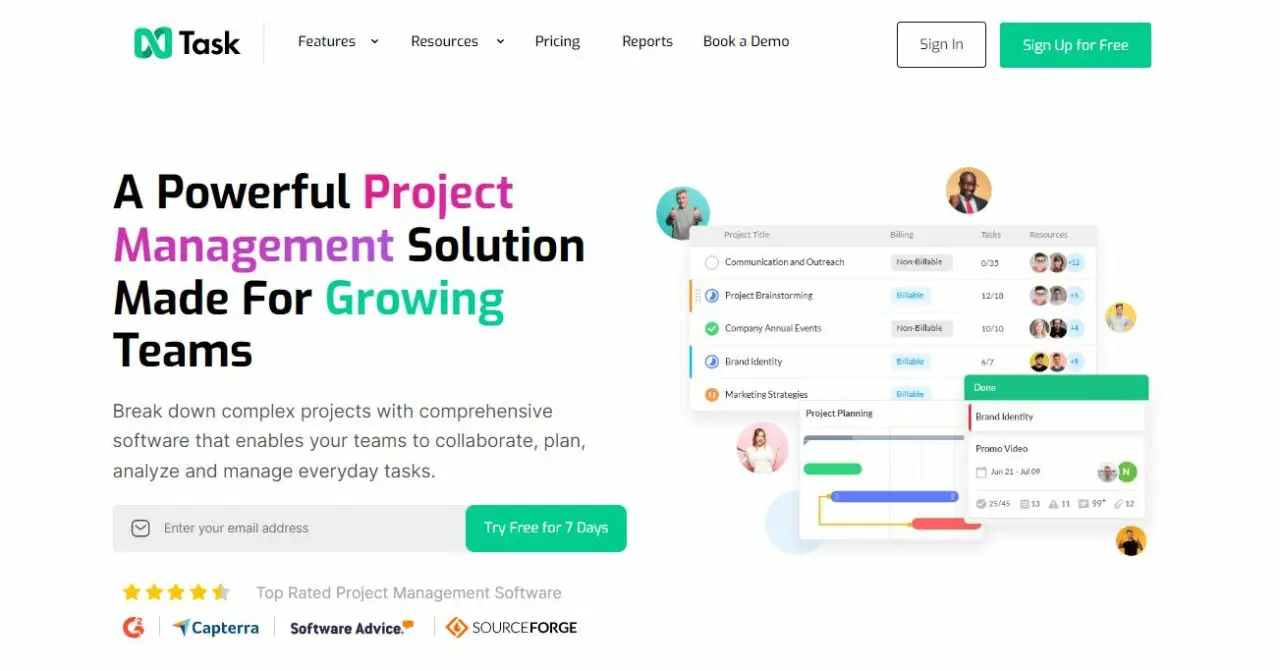 nTask is a task management platform that is perfect for small teams. nTask makes it easy for team members to share tasks and track progress, so everyone knows what needs to be done and when it's due.
Plus, nTask provides tools for tracking deadlines and setting priorities. This helps team members stay on track and avoid conflicts while completing their tasks efficiently.
nTask is ideal for small businesses that want to improve their efficiency and productivity. Its simple design makes it easy for users to find what they need, when they need it, without having to search through multiple folders or file formats.
2. Smartsheet



Small business owners know that managing a team can be difficult. But with the help of Smartsheet, it becomes much easier to keep track of everything from payroll to customer relations.
Smartsheet is a cloud-based software platform that helps small businesses manage their teams and finances. It includes features such as time tracking, project management, invoicing, and more.
Plus, it's easy to use – even if you're not familiar with computers or technology.
3. Slack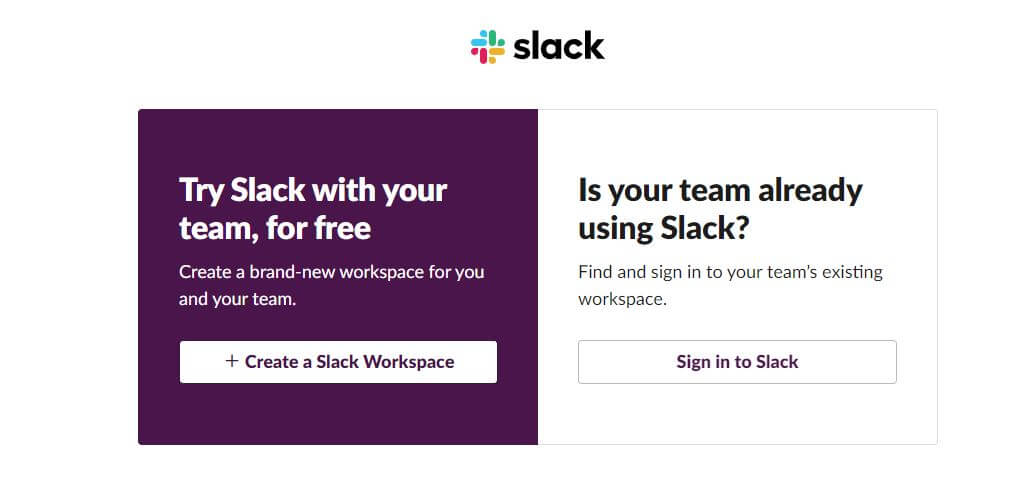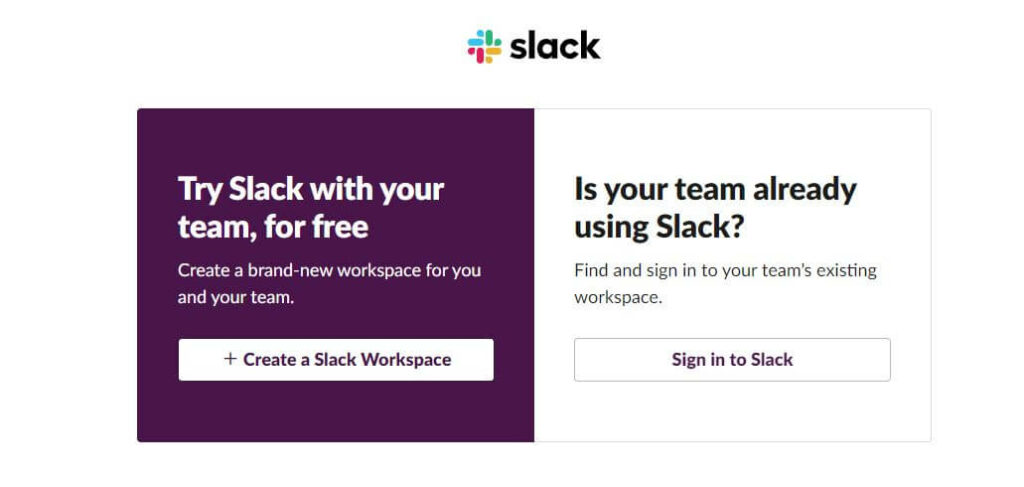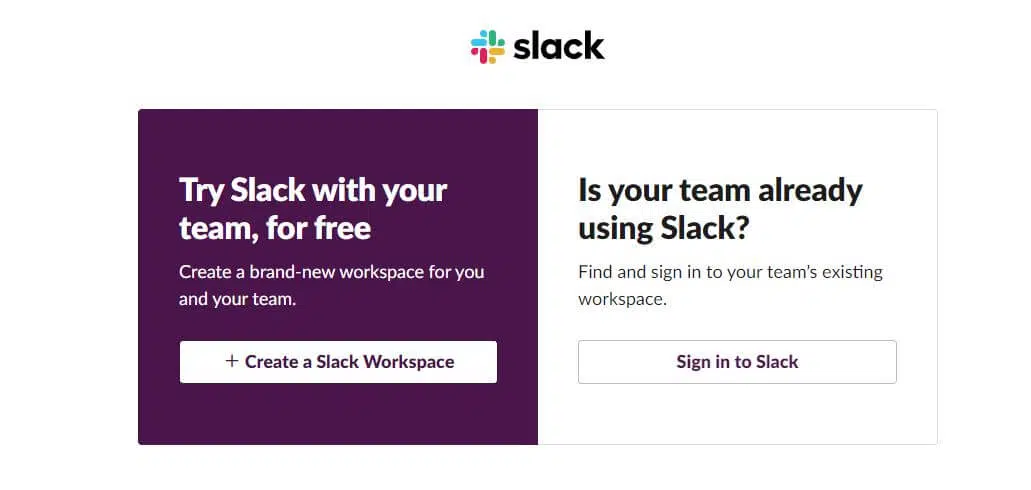 Slack is a powerful communication platform that can be used by small teams to improve collaboration and communication. It's free, easy to use, and has a wide range of features that make it ideal for projects of all sizes.
Many people use Slack to collaborate on projects or tasks: teammates can chat directly about ideas and work together on upcoming deadlines without having to email files back and forth or wait until hours after the fact for someone to respond.
And because it's integrated into many different apps (including Trello and GitHub), it makes collaboration between team members even easier than ever before.
4. TeamGantt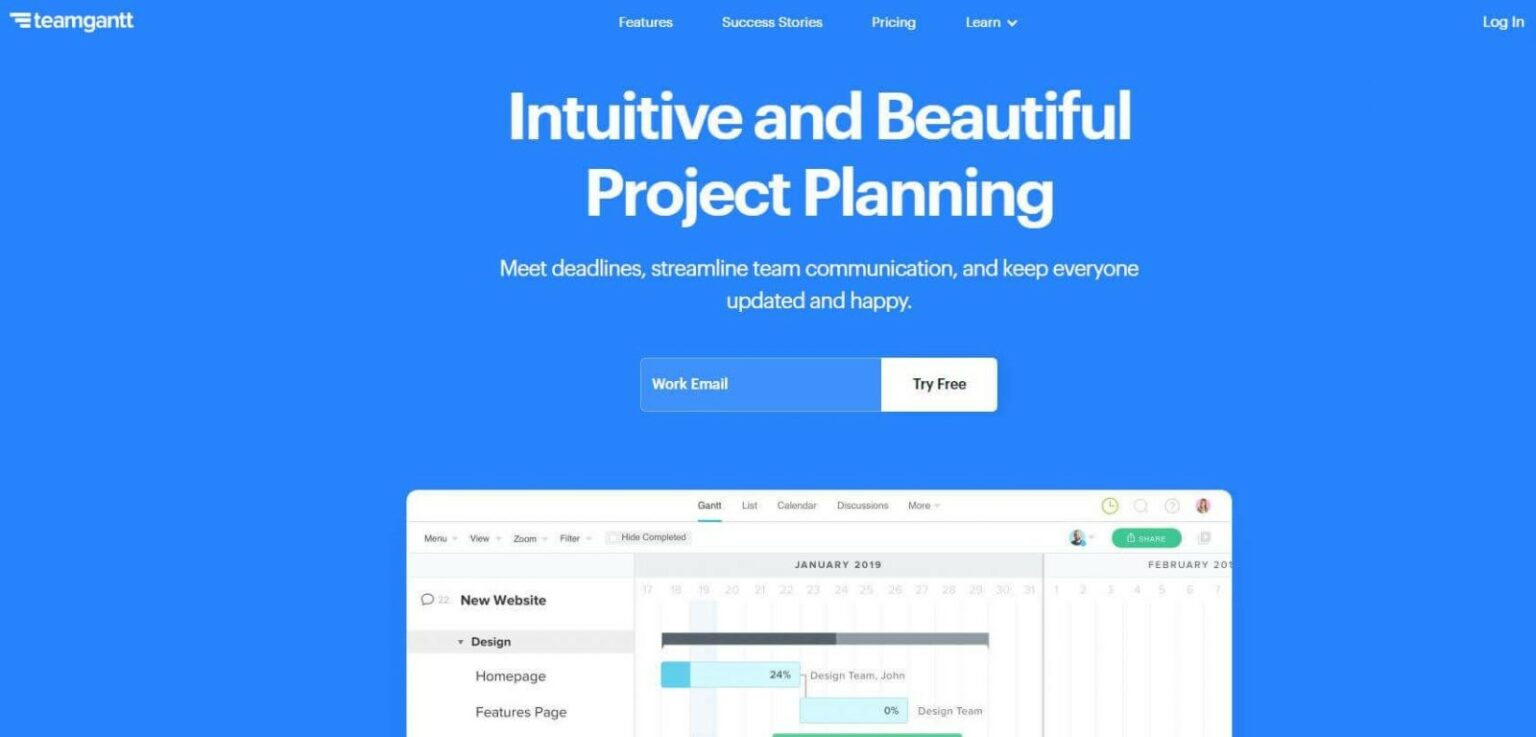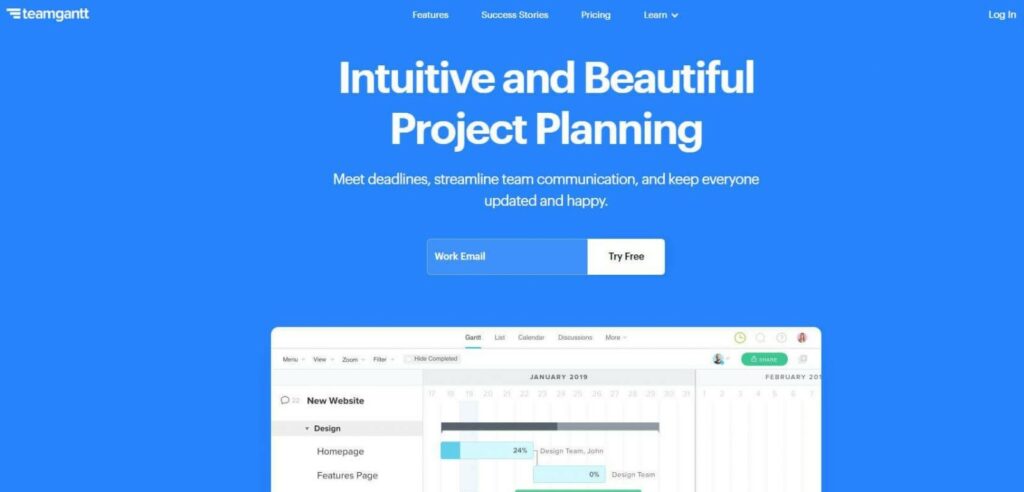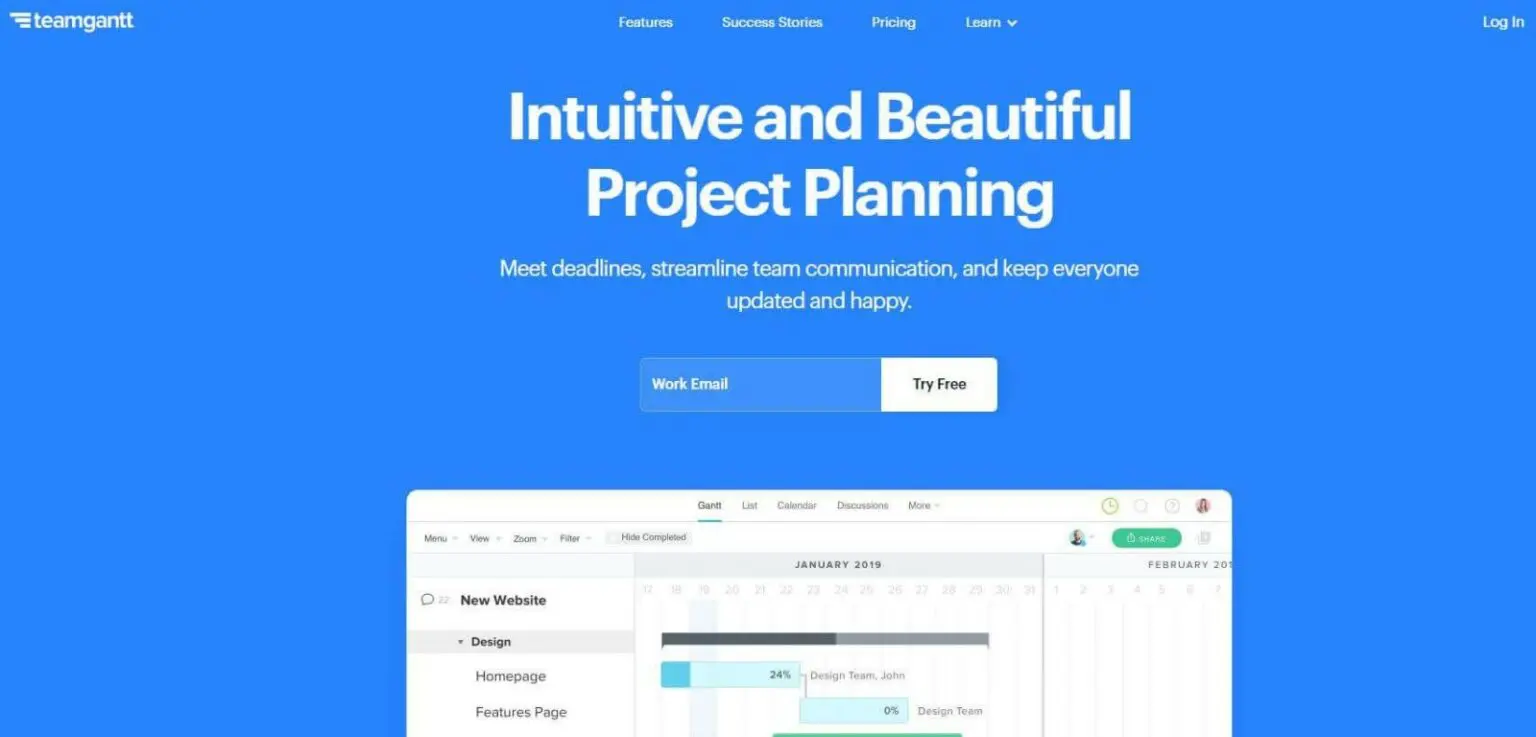 TeamGantt is a project management software that can be used by small teams. It provides efficient and effective tools for managing tasks, deadlines, resources, and communication.
One major advantage of using TeamGantt is its ability to manage multiple tasks at once. This makes it easy for team members to collaborate and stay on track with their work.
It also allows team members to see how much progress they are making towards their goals, which helps them make more informed decisions about what tasks to take on next.
Conclusion
These were our top picks for the best software for small-team project management. It is a huge responsibility to choose the best software for you and your team that can help you gain value for your company and get the job done, and we hope that we can help you with this article in that search. Cheers!