People that are inspired by success evaluate not only what they want to achieve, but also strategies and implementation solutions to reach their goals. They are continuously thinking about potential barriers or blockages, where they may find assistance, and how they will feel if they succeed or fail to reach their goals. This project tracker guide will help you get started.
Professional development is a constant cycle of setting goals, changing actions to achieve those goals, and assessing progress. The success of a project and the professional growth of team members are dependent on each person accepting responsibility for their own actions and creating suitable change and improvement objectives.
Setting goals is an important aspect of planning for personal transformation and achieving project objectives. Well-written objectives motivate, concentrate attention, and provide as a foundation for controlling performance and assessing improvement.
Project management is a robust industry with no signs of slowing or stopping. Projects are becoming increasingly essential in assisting organizations to fulfill tasks.
This indicates that more people are leading or participating in projects despite having no official project management certification.
Project tracking is a project management strategy that allows you to track the status of your project's operations. By tracking the project, you can compare actual to expected progress and identify issues that may prevent it from keeping on schedule and within budget.
Project tracking provides project managers and stakeholders with information about the work accomplished, and the resources used to execute those tasks, and aids them in producing an earned value analysis by measuring project variance and monitoring milestones.
Project tracking can assist you in analyzing how your team is functioning, what is working, and what needs to be improved. Without goals, your team may become disorganized and squander valuable project time.
What is the Purpose of Project Tracking?
The reasoning for this is that a mechanism for tracking progress is essential to ensure that a project is on track and on time. Without this, a sponsor and organization are putting their confidence in the project to deliver on time and on budget.
Project tracking also guarantees that project managers are notified as soon as possible of any changes from the original plan, emphasizing why time tracking software is necessary to manage any freelancers or contract staff.
A project tracker may also assist managers in pricing projects and detecting potential roadblocks before they become big difficulties, saving time, money, and resources spent on corrective actions
This should be a key priority for the project manager as well; after all, tracking and monitoring progress is part of their job. If there is no tracking, how will the project manager know if the project will deliver and if interventions are required?
What Is a Project Tracker?
A project tracker is a tool that allows managers to track their team's progress as they complete tasks and spend resources. It is a necessary tool for keeping projects on track and under budget.
Project tracker templates can be used as a centralized source of information for project progress. The project team may fill up the template with data regarding the project's development, which can then be shared with the project manager and stakeholders to show them the project's current state.
However, employing project management software to track projects is a more comprehensive solution. Online tools are constantly updated, and that information is transmitted across the software. It may then generate reports based on real-time data to assist you.
7 Project Tracking Tips You Should Follow
The first step in becoming an effective leader is to help others remain on track by engaging team members and holding everyone accountable. Here are a few strategies for tracking project progress that you may use as a project manager.
1. Create a plan
When managing a project, little should be left to chance. It is vital to plan for every possible scenario and have backup plans in place in case things go wrong.
To be successful on all fronts, you must establish reasonable goals for yourself and your team.
Switching between tasks might strain you and your project team's mental resources. As a result, you must incorporate some light effort break times in your routine.
2. Use Project Management Tool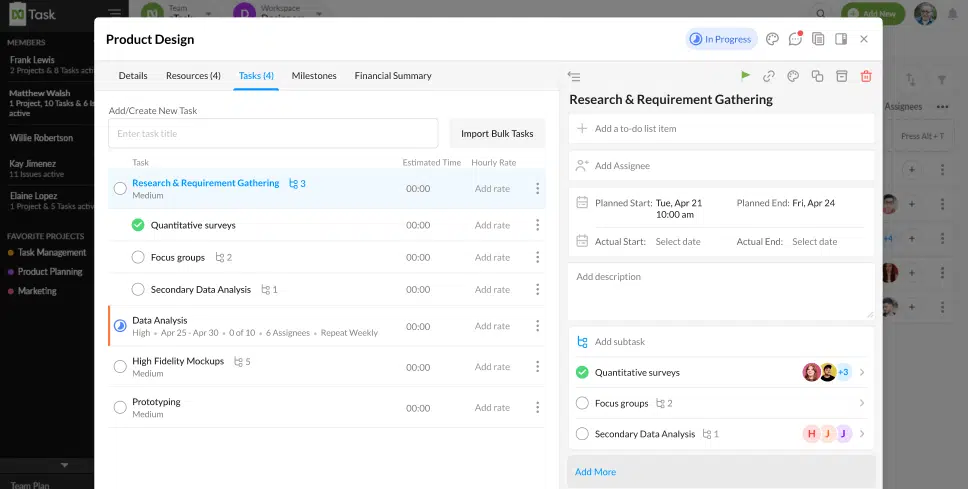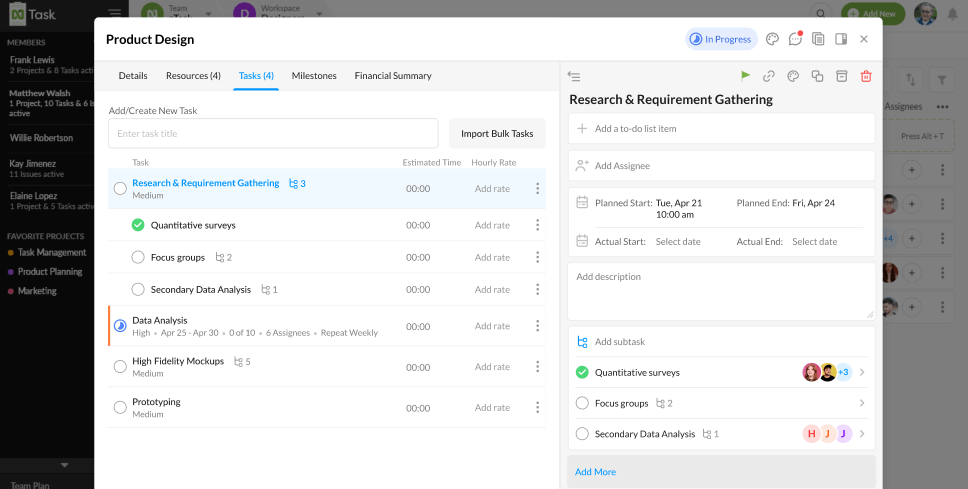 Even if you believe you are the most successful leader and project manager, you will require assistance. Project management software may be a boon to you and your team. Modern project management software includes everything you may need to handle numerous projects at once.
3. Establish Your Task Priorities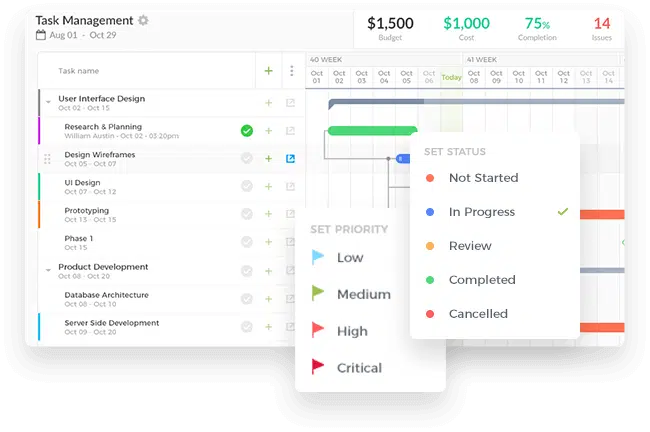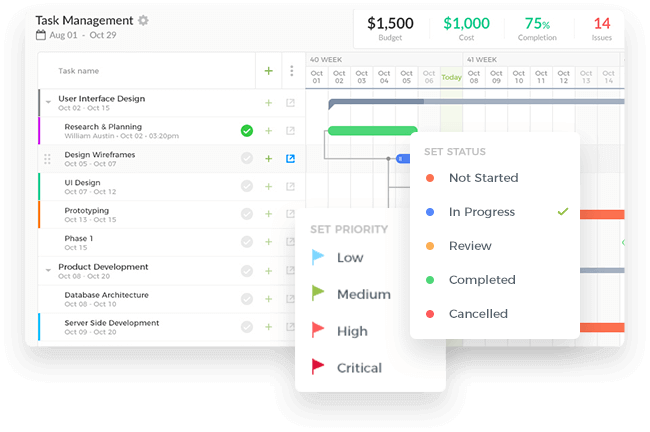 Understanding how and when to prioritize work in a project is crucial. The project manager must understand which activities will have the most influence on the organization and prioritize them appropriately.
Work can also be divided into several projects that are repetitive or comparable. This enables you to complete several tasks in the least amount of time possible.
4. Trust the Feedback
It makes no sense to stick to the initial approach no matter what. Being adaptive is an important quality of a competent leader. While managing many projects, there are numerous unknown elements that may occasionally alter your overall picture.
5. Recognize when to delegate
A competent leader understands when to assume command and when to delegate authority to her team members. You must build trust with your team and delegate and assign work when you have a lot to deal with.
6. Concentrate
To become an effective project manager, you must concentrate on the task at hand while utilizing project management software for small teams.
One approach is to allocate a specific amount of time to each project depending on its priority. You may rest assured that your attention will not be diverted in this manner.
7. Communicate with Team Members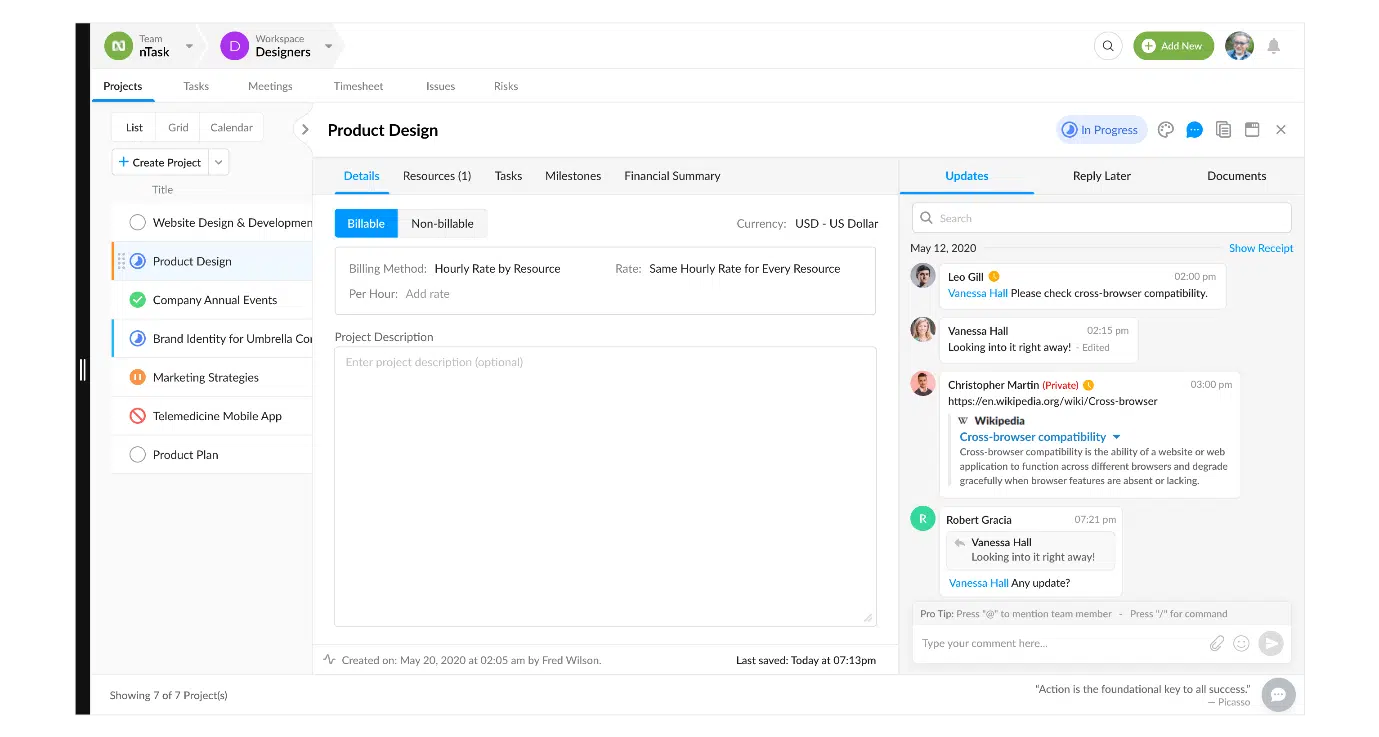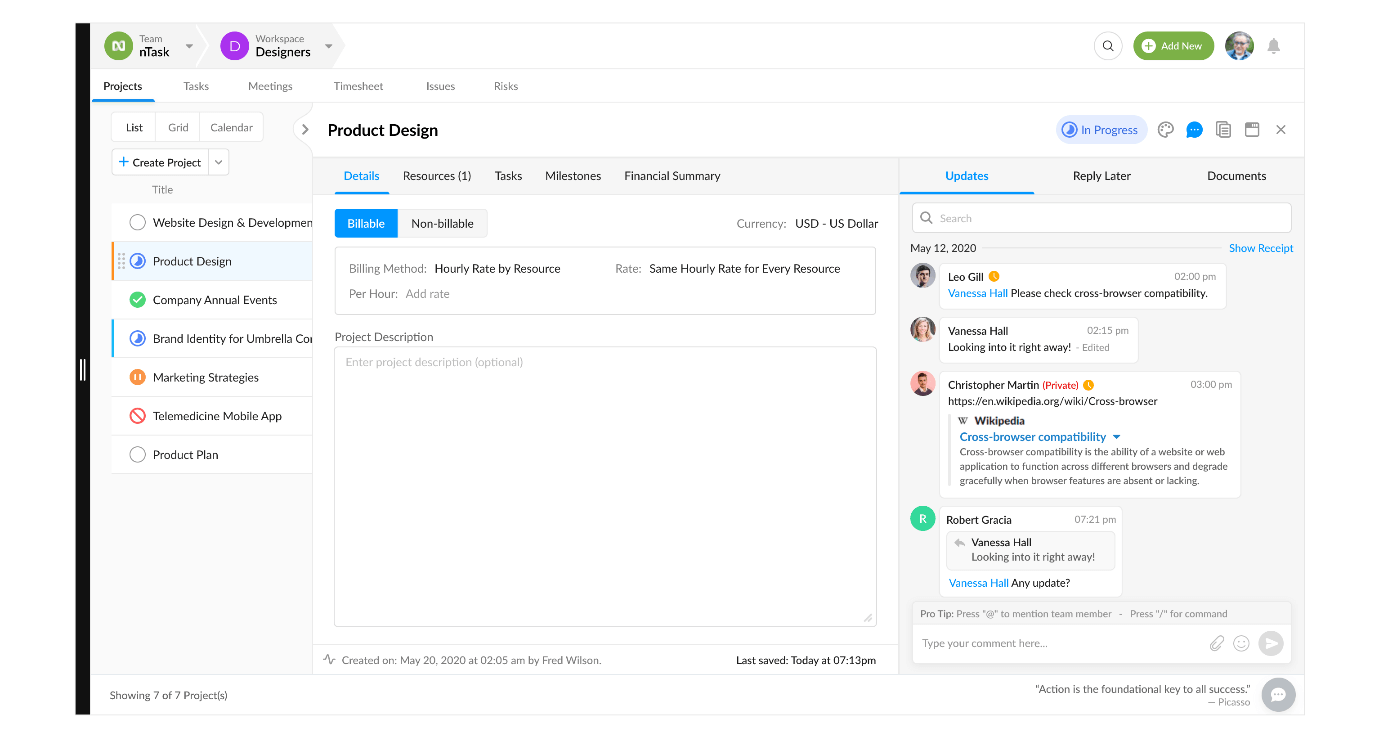 One of the most important aspects of project management is effective project communication. Many prominent project management methodologies, such as Scrum and Kanban, stress the formation of an open environment in which everything is shared with the whole team.
When managing a project, this becomes even more important since the team can be aware of any potential concerns and discuss solutions before major delays arise.
Challenges in project tracking
If you are new to project management tracking, you may encounter certain difficulties. One challenge may be determining what data and metrics to monitor in the first place, as well as creating baselines and realistic objectives for those indicators. While it may appear to be a difficult task, keep in mind that unless you are a major multinational organization with thousands of workers, you simply cannot monitor every KPI.
The solution to this project tracking problem is to choose the KPIs that will be tracked with attention.
Begin by meeting with key stakeholders to learn about the project's anticipated business advantages. You will have a clear understanding of which KPIs to monitor in order to gauge progress toward those specific targets once you have this information.
Tracking KPIs that can be measured and quantified should be prioritized.
Another issue with project tracking is choosing a suitable system that can collect, organize, and offer easy access to all of the data you are documenting.
This is where project tracking software comes in, and why you should compare free and commercial project tracking software options.
What project management software features should you look for?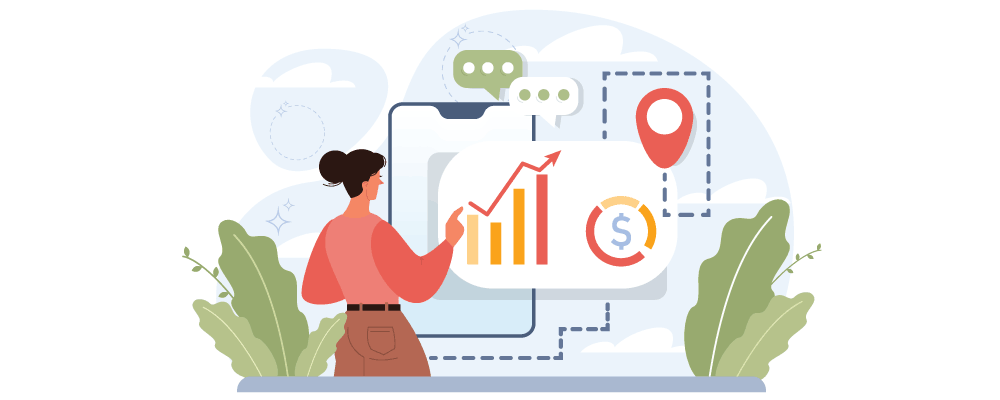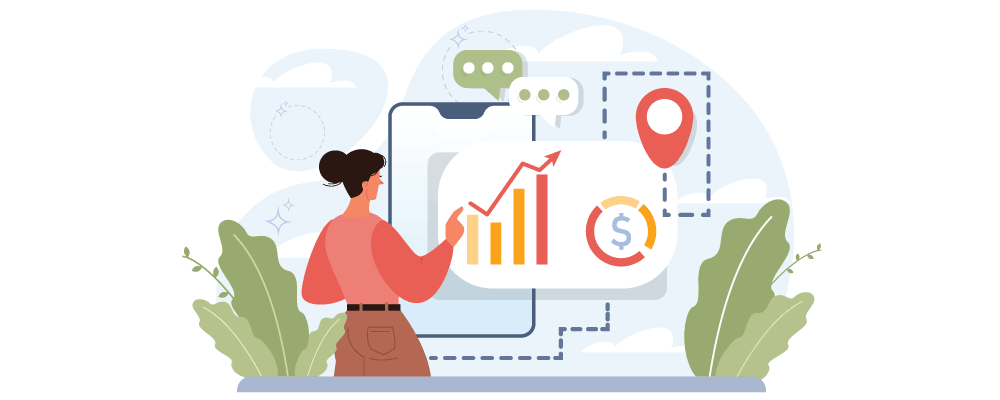 Let's look into some of the features you should look for in the project management tool for tracking your project
How do you pick the finest project tracking tool for you and your business when there are so many options? Here are some factors to think about while selecting project management software:
1. User-friendliness
The first question to ask is if the software will make project tracking easier. If the software is extremely complex and difficult to use, it will just muddle issues and make project tracking even more onerous than it is now.
2. Communication
Communication is critical to the success of any project. You should make certain that any project management software you select enables easy communication among all stakeholders, from individual team members to project leaders to senior management and stakeholders
3. Task Management
Because a task list is the foundation of all Gantt charts, you also would need task management functionality. This should also contain the option to delegate assignments to other members of the team so that they know what work to focus on.
Tasks should be ordered in ways that make sense to you. This entails grouping them together and assigning completion deadlines. Another advantage is the option to send email notifications to the person in charge of finishing the assignment!
4. Ability for External Sharing
Sharing your tasks and duties with corporate team members is one thing; however, look for a tool that allows project data to be accessed by those outside your company. This is particularly useful when collaborating with contractors and third-party businesses. Another reason for cloud-based internet apps' popularity and efficiency.
5. Real-Time Reporting
To save time, look for a solution that offers real-time reporting. This will collect data from various portions of the project management tools and use it to build reports that indicate the current condition of the project.
6. Graphical Reports and Dashboards
While we are on the subject of reports, something that displays them in a graphical way is frequently useful. Although it may not be the determining factor when selecting a technology, in my experience, dashboards and charts are preferred by many stakeholders and sponsors over textual reports. Look for a product that has dashboards that can be customized for each stakeholder.
7. Security
If your data is not secure, your project's integrity is jeopardized. Examine the security features provided by your desired software vendor. Make sure they have 128-bit encryption if they are hosting your program online. To keep your website running smoothly, use a separate dedicated hosting platform.
In The End
Project tracking might be challenging, but it does not have to be. Slowing down allows everyone involved to relax and ensures a successful outcome. Use project management software or, at the absolute least, a project tracking template to make report production easy.
If you want to look for the best project management tool with all the qualities mentioned above.
Read more related blogs: