As a business owner, you know that a strong project portfolio can help you stand out from the competition. It can show that you're confident and know what you're doing – two qualities that employers love.
In today's world, it's essential that business owners have a clear understanding of their project portfolio.
This allows them to track progress, manage risks, and make informed decisions about future investments. If you're looking to stay ahead of the curve, here are the 10 best project portfolio tools that will help you do just that in 2023.
What Are Project Portfolio Tools?
Project portfolio tools are a great way to stay organized and track the progress of your projects. They can help you identify which projects are most important to you, assess the risks involved in each project, and monitor the results of your work.
There are many different types of project portfolio tools available on the market today, so it's important to find one that suits your needs and workflow best.
How Do They Help You Manage Your Projects?
Project portfolio tools can be valuable tools for managing your projects. They allow you to keep track of all of your project milestones and progress, as well as analyze the results of your work.
This information can help you make better decisions about how to continue working on your projects, and ultimately achieve greater results.
For example, some tools allow you to track the progress and status of each project, while others provide templates or resources that can help you create successful projects.
Some even have features that help you share your projects with other members of your team or community, so they can offer their feedback and support.
Types Of Project Portfolio Tools
There are a number of different types of project portfolio tools available on the market, each with its own benefits and drawbacks. Here are four of the most popular types:
Gantt charts are great for organizing and tracking your work in progress (WIPs). They make it easy to see which tasks need attention first and help you stay on track while working on multiple projects at once.
Calendar systems can be helpful when planning your time off or coordinating with others. They allow you to create deadlines and alerts for important events so that you don't forget anything important.
Task management software allows you to organize all your tasks into lists based on specific criteria (e.g., due date, category, etc.). This makes it easier to find what needs to be done and gives you more control over how your tasks are executed.
Creative writing programs can help improve your skills as a writer by helping you plan out your ideas beforehand and formatting them constructively into an article or chapter for publication online or offline.
Features To Look For In A Good Project Portfolio Tool
Some of the key features to look for include:
A user-friendly interface – It's crucial that the tool is easy to use so you don't feel overwhelmed or lost. The more complex the tool, the less likely you'll use it regularly.
Customizable templates – You will want a variety of customizable templates so you can quickly and easily create new projects. This way, you won't have to spend time figuring out how everything works each time you log in.
Comprehensive analytics – Make sure your platform offers comprehensive data analysis capabilities so you can track your progress and make adjustments as needed. This information will help gauge whether or not your current strategy is working well (and if not, what changes need to be made).
Collaboration capabilities: A good project portfolio tool should allow users to collaborate with others easily. This allows them to share files, documents, and feedback more effectively.
Tracking features: A good project portfolio tool should track various aspects of a project (e.g., progress reports, milestones reached, etc.). This helps managers keep tabs on overall progress and makes it easier to assign tasks appropriately.
10 Best Project Portfolio Tools in 2023
Here are ten of the best project portfolio tools that will be important in 2023: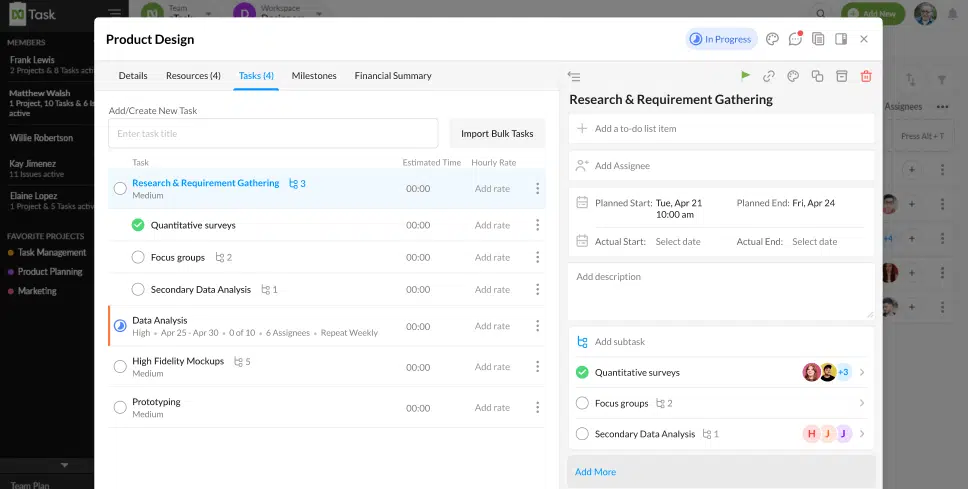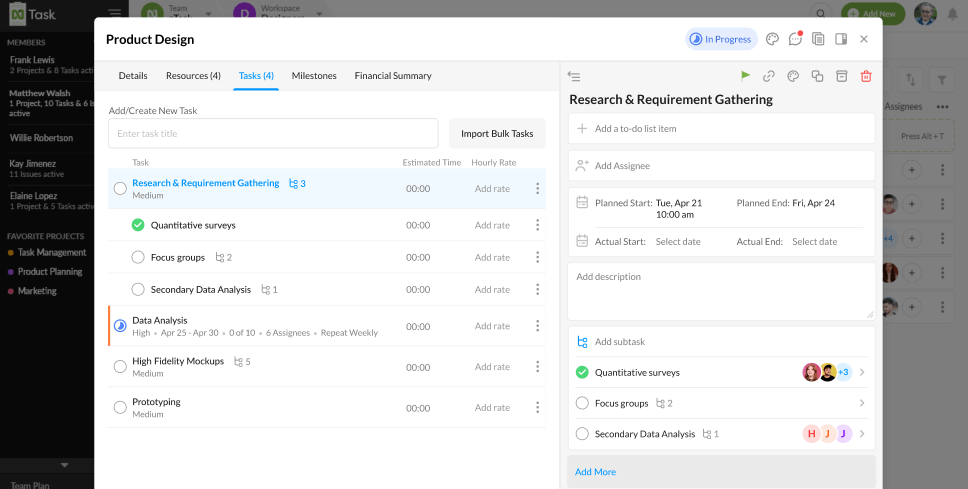 There's never been a better time to be in the business of task management. More and more businesses are realizing that effective task management is key to success, and there's no one solution that works for everyone.
That's why nTask has developed our project portfolio tool – so you can find the perfect solution for your needs.
There are a number of reasons why businesses should consider using n Task. First of all, the platform is user-friendly and easy to use.
Anyone can easily navigate through the various pages and tabs without any difficulty. secondly, the data dashboard is well-designed and allows you to quickly see how your projects are performing overall.
And lastly, the team at nTask always works hard to add new features or improve existing ones – making sure that the tool continues to be as useful as possible for its users.
2. Trello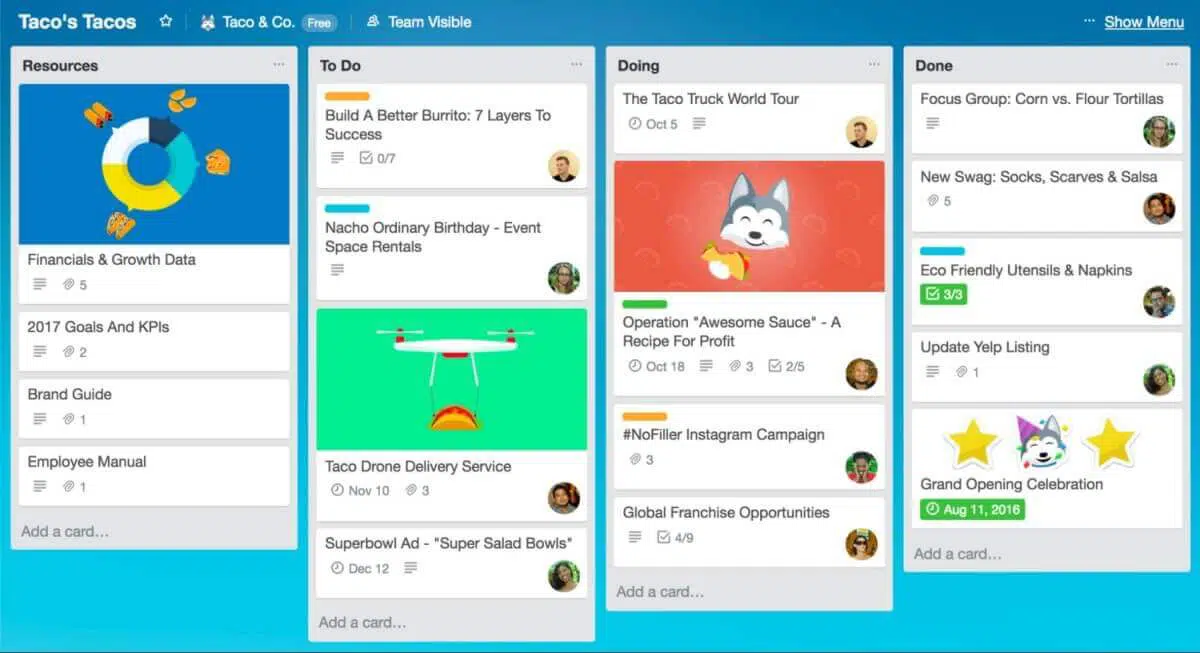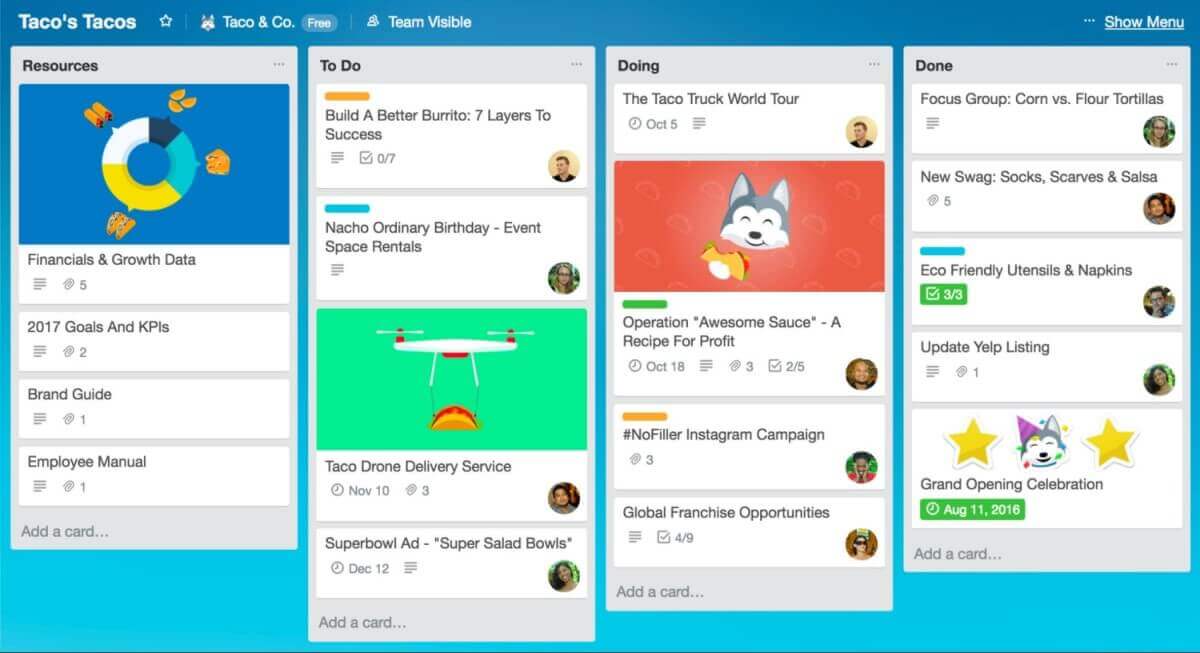 Trello is a project portfolio tool that allows users to organize and manage their projects in a visual way.
Trello works with both software development and marketing teams, providing an easy way for team members to track progress, share resources, and stay on schedule.
It has a drag-and-drop interface, which makes it easy to add tasks, files, and comments.
Trello also has features such as Boards (where you can categorize your projects), Cards (which represent individual tasks or ideas), Kanban boards (for visualizing the flow of work in progress), and Milestones (which help you track your progress).
3. Mavenlink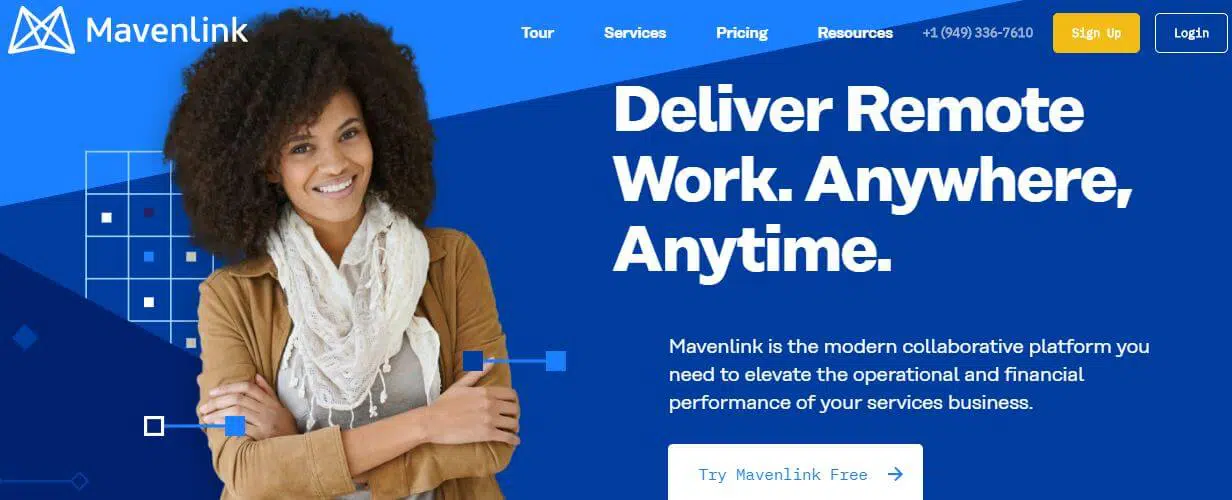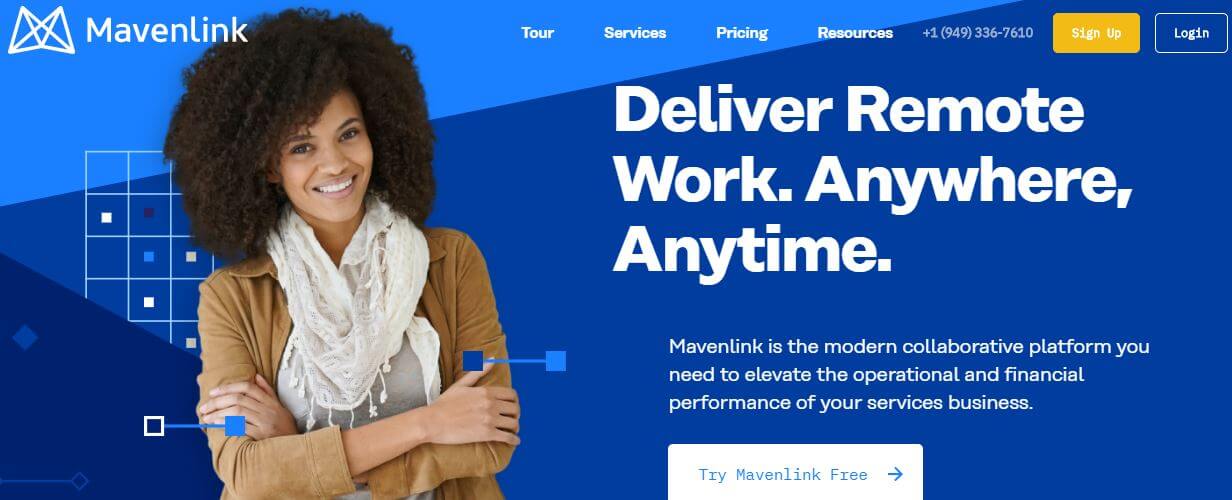 Mavenlink is a project portfolio tool designed to help business owners and developers track their projects in a centralized location.
It offers features such as automated task and milestone management, member profiles, version control, reports, and more. Mavenlink is compatible with both Mac and Windows platforms, making it easy to use no matter your preferences.
The key benefits of using Mavenlink are its ease of use, central location for tracking projects, compatibility with many different tools and applications, and comprehensive reporting capabilities.
By integrating Mavenlink into your workflow (either on a desktop or mobile platform), you can streamline the process of managing your projects from start to finish.
4. ClickUp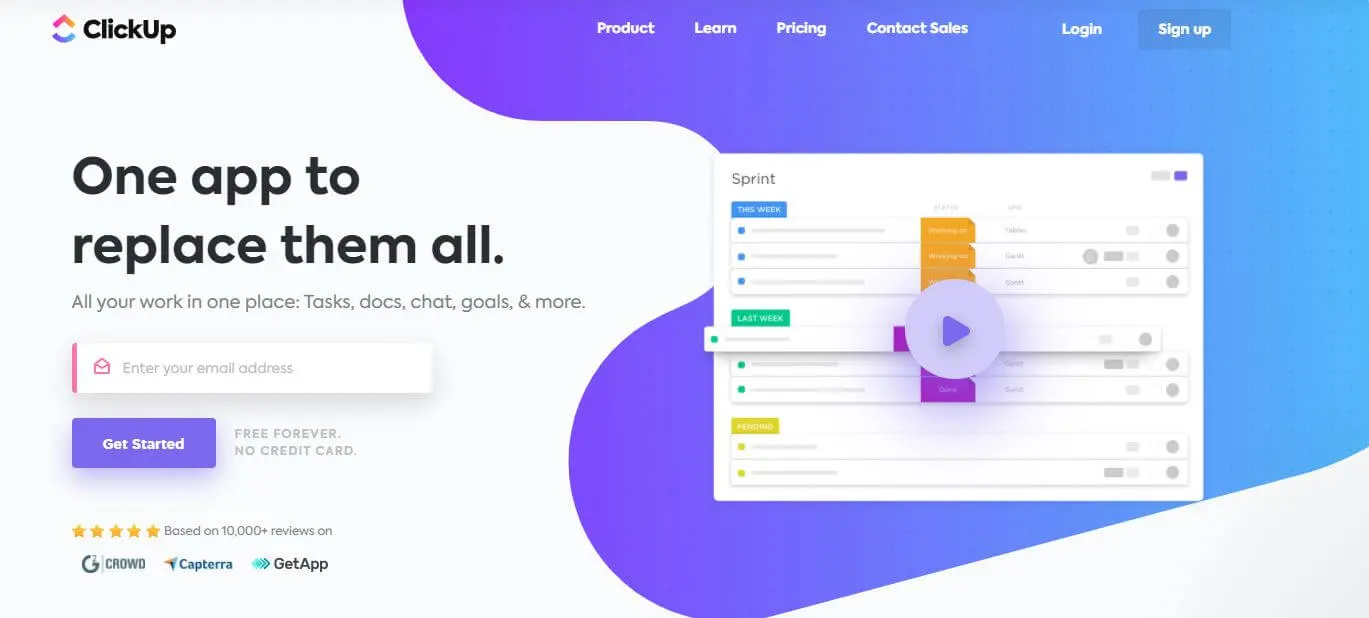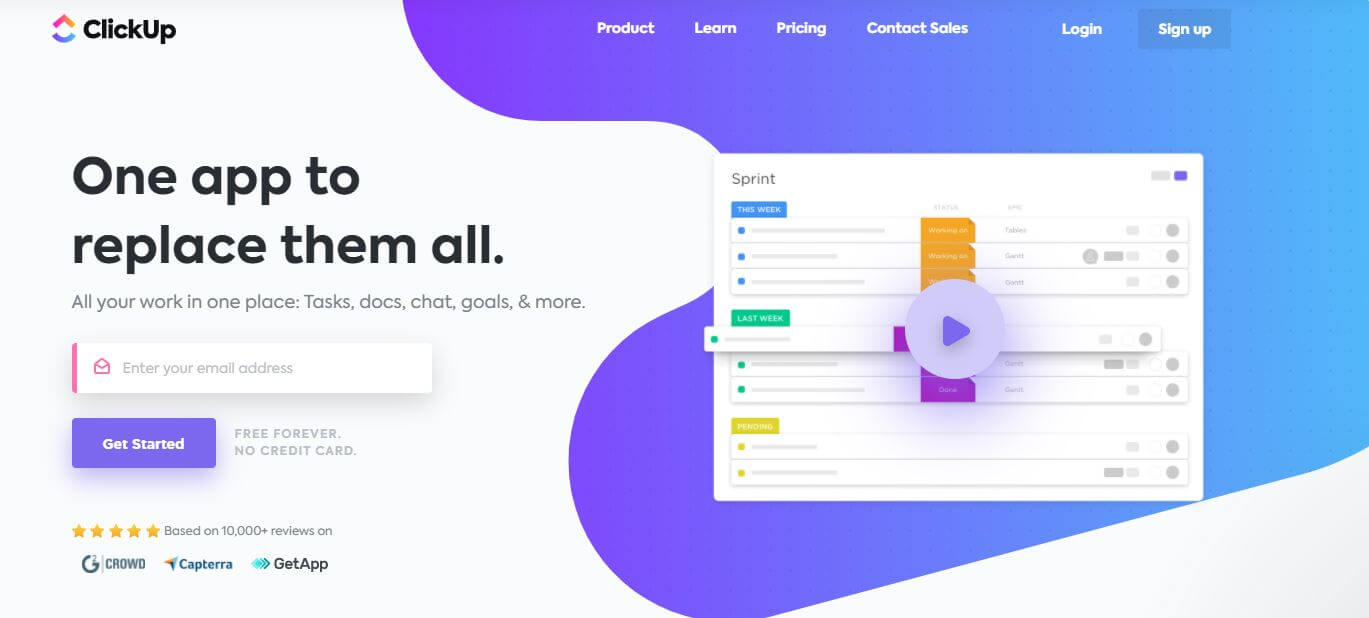 ClickUp is a project portfolio tool that helps you manage and track your projects. It provides detailed information about your projects, including milestones, tasks, and achievements.
You can also share your projects with others for feedback and collaboration.
ClickUp is unique in that it combines all of the features you need – from tracking your progress through milestones to creating beautiful graphs and charts. Plus, our drag-and-drop interface makes it easy to add new projects or changes to existing ones.
5. Workfront


Workfront is a project portfolio tool that helps business owners and managers manage their projects more effectively.
It allows users to view their entire project portfolio in one place, track progress and milestones, and make better decisions based on data-driven analysis.
Workfront also provides resources for learning new skills, finding ideas for new projects, and connecting with other professionals.
Many users find Workfront to be incredibly helpful in terms of organization and accountability. It makes the Workfront app a project portfolio tool that helps business owners and managers manage their projects more effectively.
It allows users to view their entire project portfolio in one place, track progress and milestones, and make better decisions based on data-driven analysis.
6. Asana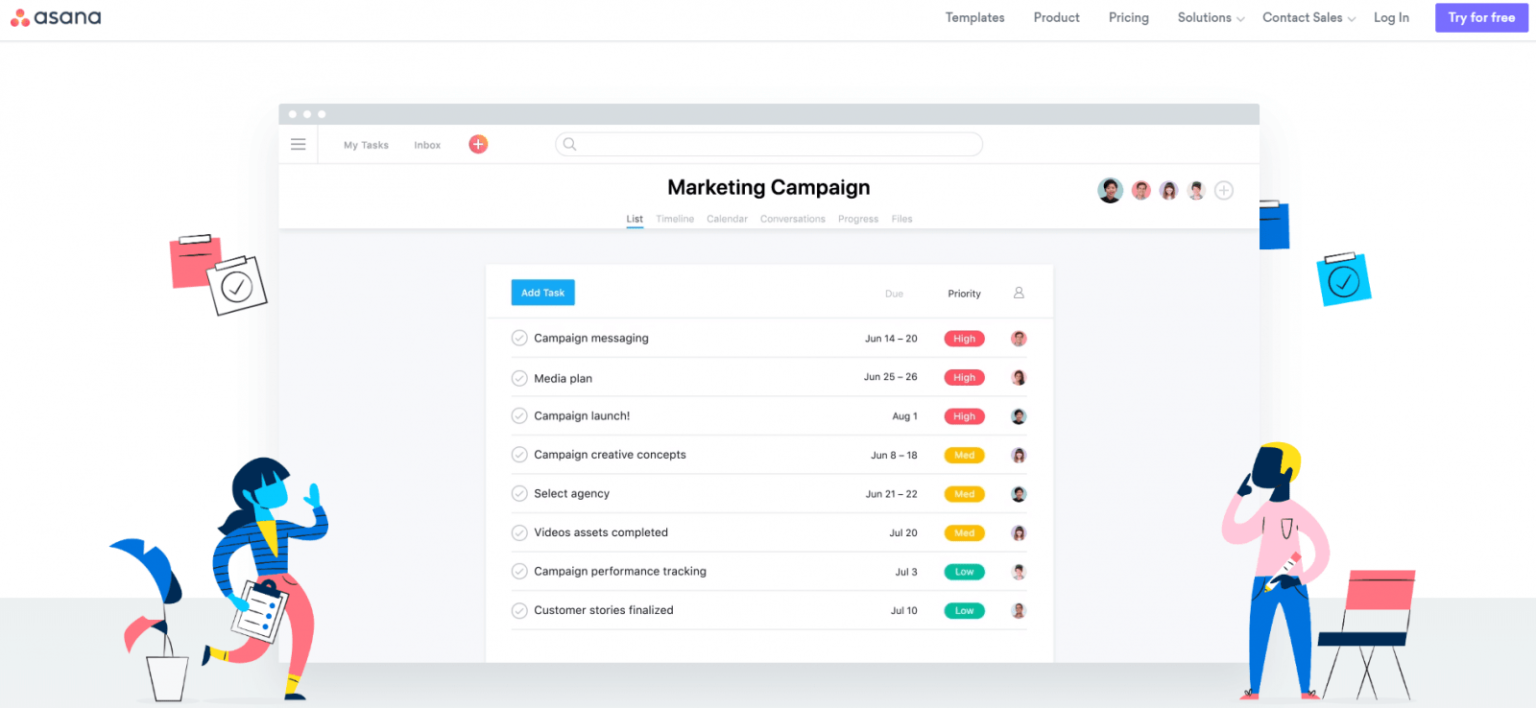 Asana is one of the most popular project portfolio tools on the market today. It helps users manage and track their projects from start to finish, making it a powerful tool for managing all aspects of business work.
Some of the key features that make Asana an excellent choice for project managers include its integrated collaboration features, tight integration with other applications and platforms, and its ability to generate reports easily.
Plus, Asana provides ample storage space for large files and unlimited use across multiple devices.
Related:
How to Choose Between Asana, Jira, and nTask for Your Next Project?
7. Planview (formerly Clarizen)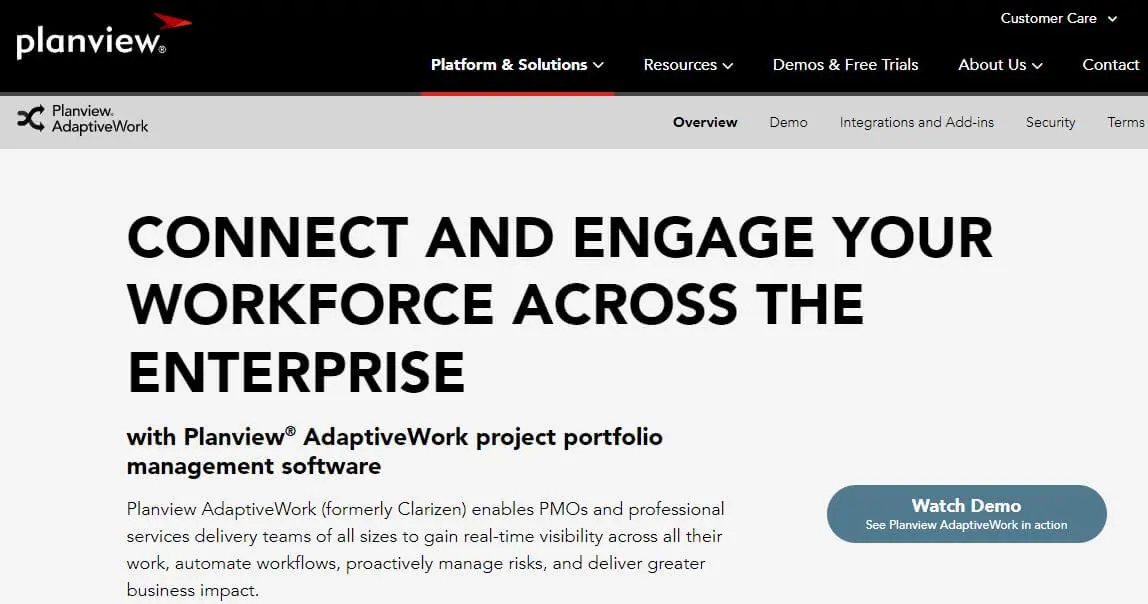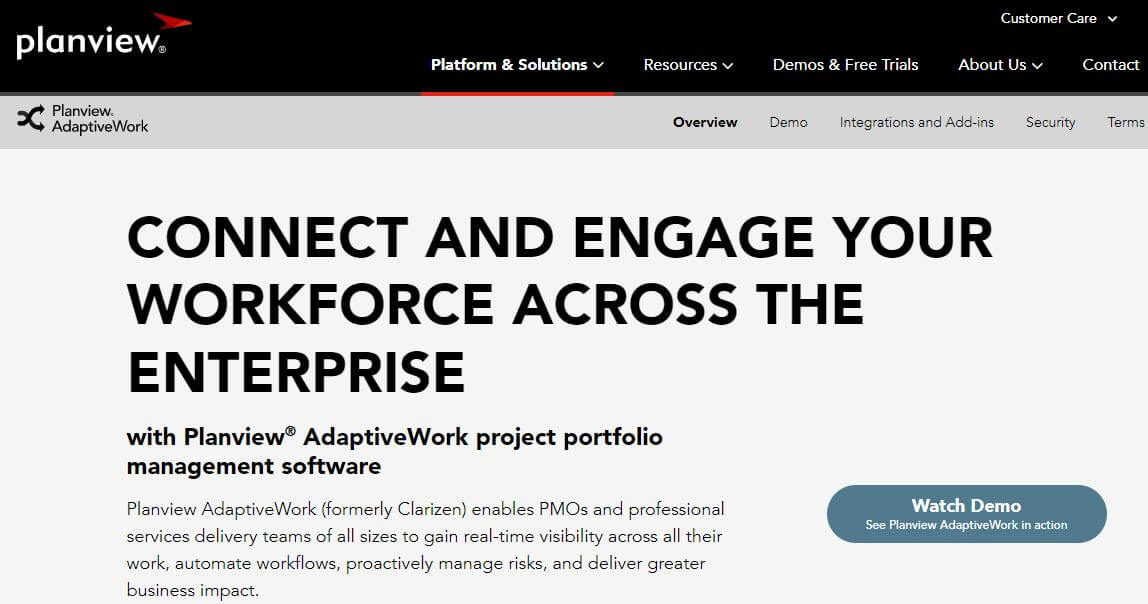 Planview (formerly Clarizen) is a project portfolio tool that helps businesses manage their projects and resources more effectively. It integrates with various accounting software to automate the process of tracking costs, managing timelines, and managing resources.
Additionally, it provides easy access to reports that help managers understand team progress and make informed decisions about future strategies.
Clarizen also includes features for teams, such as collaborative planning, resource management, and file sharing.
8. Monday.com


Monday.com is a project portfolio tool that helps you track your projects and stay on top of your deadlines. You can create multiple decks to capture different stages of your project, as well as milestones and associated rewards/penalties.
You can also add note cards with important details about each project, so you always have the information you need at hand.
This invaluable resource will help you get organized and stay on track – perfect for anyone who wants to improve their productivity overall!
Check this out:
ClickUp vs Monday vs nTask: What's the Better Choice for Project Management?
9. Wrike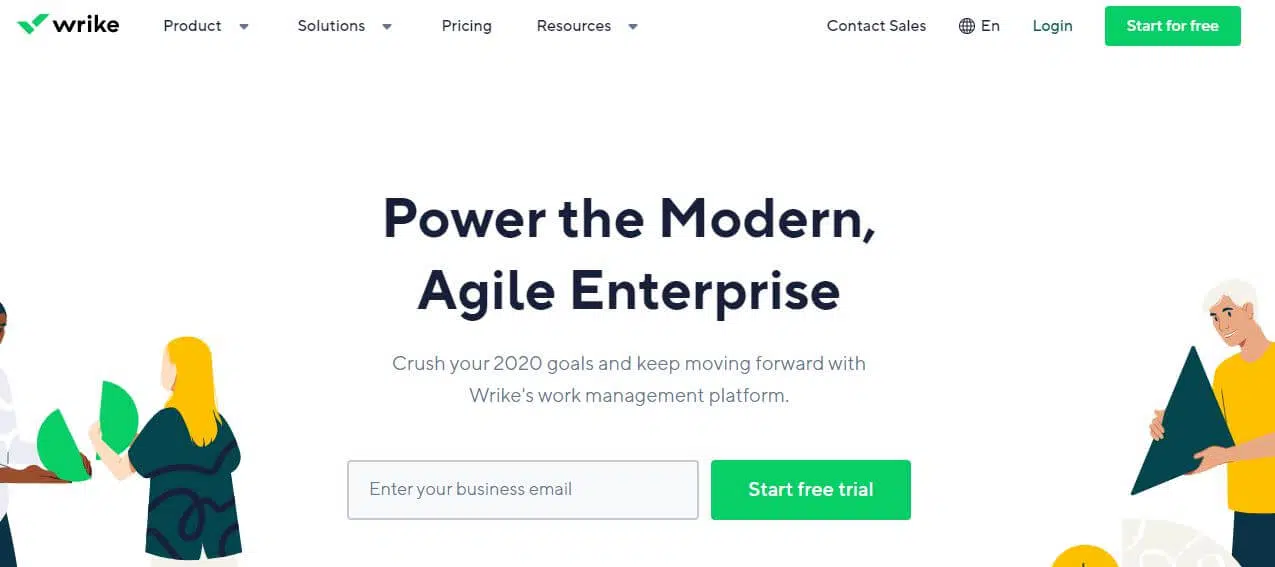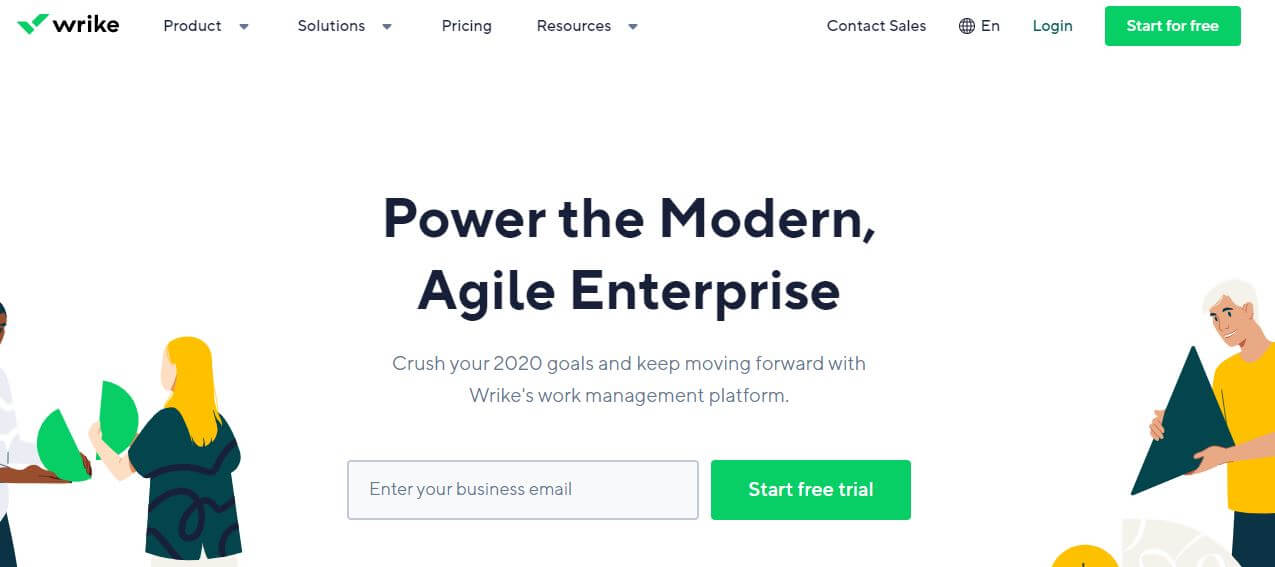 Wrike is a project portfolio tool that helps business owners and professionals manage their projects and tasks. It enables users to create, track, and review projects with ease. Plus, it offers powerful features for team collaboration and communication.
It offers a user-friendly interface, as well as the ability to create powerful reports and share your work with others. Additionally, Wrike integrates with several different platforms, making it easy to access from anywhere.
Wrike also has automation features for project management, such as task scheduling and email notifications. This tool is perfect for busy professionals who want to stay on top of their projects.
10. Smartsheet


Smartsheet is a project portfolio tool that helps business owners and managers manage all aspects of their projects. It includes features like resource planning, goal setting, tracking progress, and communication tools.
It can help you stay organized while managing multiple projects at the same time. It also provides accurate estimates and timelines so that you know exactly when each task will be completed – no more missing deadlines due to inaccurate estimations!
Finally, its communication tools allow you to easily share information with team members in a way that is both concise and effective.
Have a Look:
Why do businesses choose nTask for projects instead of Asana or SmartSheet?
How To Use Project Portfolio Tools To Effectively Manage Your Projects?
Effectively managing your projects is essential for success in any field, and that includes content writing. What's the best way to manage your projects? By using project portfolio tools!
A good project portfolio should include a chronological history of all your completed projects, as well as detailed information on each one such as target audience, objectives, and results.
You should also track time spent on each project and document any changes or updates made along the way.
This will ensure that you have accurate records of what has been accomplished and can chart progress over time so you know when adjustments need to be made.
When it comes to formatting your projects for presentation, use templates or style guides if possible to avoid unnecessary extra work later on.
And finally, make sure to keep tabs on deadlines by setting rigid targets with realistic milestones so you don't run into problems due to lack of preparation.
The Best Way To Organize Your Project Portfolio
There are a number of different ways that you can organize your project portfolio, and it ultimately depends on what works best for you.
You could try to keep everything together in one place, or you could create folders based on the specific types of projects that you work on (i.e. design, development, marketing).
Another option would be to store all of your files in a cloud-based storage service like Dropbox or Google Drive so that they are easily accessible from anywhere.
Ultimately, the best way to organize your project portfolio is something that feels comfortable for you and that allows you to get organized quickly and efficiently when needed.
Just make sure to stay up-to-date with the latest trends and techniques so that your projects look their best!
Conclusion
You don't need to go through all the tools and choose one. You can also use a combination of them, or create your own custom tool by tailoring it to your needs.
These tools covered all the basic features that you would expect from a project portfolio tool – ease of use, intuitive navigation, and compatibility with different file formats.
But don't stop here – there are also some advanced tools that can help you manage your projects more efficiently. Keep checking them out in case one of them fits your needs better!