You already know that a picture speaks a thousand words!
That's the core reason why visuals and graphics have become an integral part of today's digital marketing strategies. Even your audiences (who seem to be the busy people), their attention seems fleeting.
And it's never that simple to create quality content that engages audiences, drives traffic, and converts leads. Take your video marketing skills to new heights, and you just become as productive as required in your video marketing projects.
Now, the question is how to implement video marketing strategies to get more productive? For beginners, there seem to be too many ways to get a solid starting point. But unless you follow a list of to-dos, things might get out of your hands.
Getting pro at your video marketing projects doesn't require rocket science. All it takes to do is follow the following tips and tweaks to get started effortlessly. Let's begin, then.
Getting Started with Solid Video Marketing Tactics
Creating a knockout video isn't possible unless you make out the plan firstly. Even if your team comprises on-staff creative minds, they might never realize your vision. Once you get the idea, idea for a powerful video project, here's a list of tips to follow. Let's dive into the narration below.
1. Learning Who Your Audience Is
Defining your prospective customer or audience is the first step in any video marketing project. It might seem a complex job, but your buying persona can justifiably give you an idea.
2. Delivering Crisp & Clear Message
Describing your message is required to be simple, clear, and crisp. Even if the business offers different products and services, start working on each of them separately. For instance:
An explainer video for a good PD (product demonstration)
A complex demo for B2B customers
TED Talk-type of messages given by the CEO
3. Using a Project Management Tool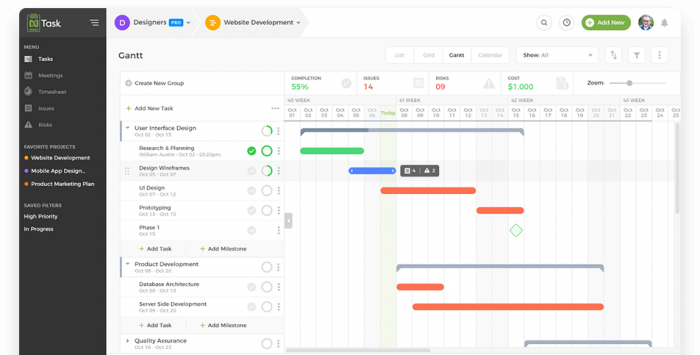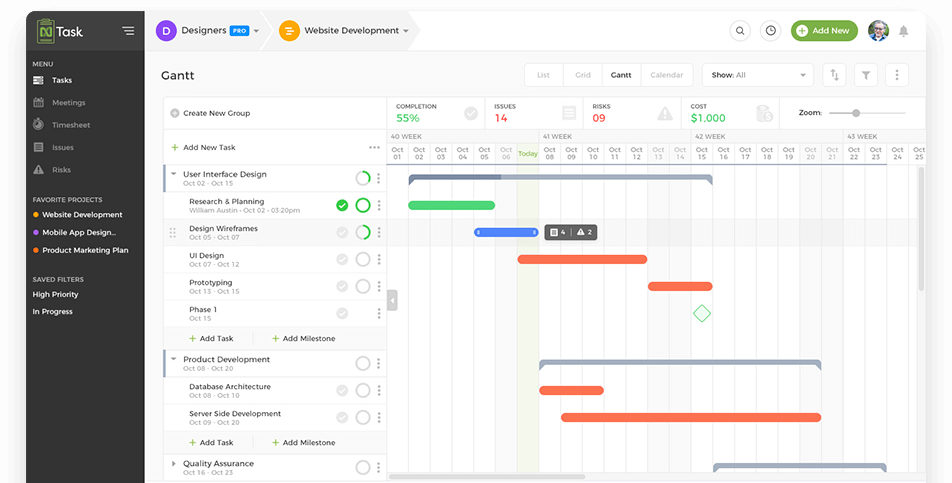 Your usual go-to strategy should be to use some sort of task management program for lining up all the activities. Video editing and marketing becomes hectic when you're dealing with multiple clients.
Especially, if it's a deadline-oriented job, a task management tool helps to resolve multiple issues, and streamline overall work processes.
nTask is an open-source project management tool designed for Agile teams. The tool provides the best features for optimal project management. Its simplified user interface makes it easy for individuals and teams to quickly adapt to the software.
It helps PMs streamline their workflow and produce better results. With the use of this software, you can enhance your communication with your team members, track the latest developments in your projects and improve the overall productivity of your team.
nTask's usability is not limited to software development, rather it can be used in human resources, viral video marketing, customer service, and almost all other departments of a company.  Video marketers sprawled over multiple teams can append their activities in their dedicated workspaces to delegate multiple assignees to a project.
Overall, it's a fine tool with wholesome experience for freelancers, contractors, and companies alike.
The best project management tool for agencies.

Manage projects, tasks, resources, and timesheets all in one place. Sign up today!
4. Setting The Budget
Your video marketing project should be handled in a realistic manner. This is where the importance of setting the budget comes into being. For this reason, you can choose an impressive yet affordable online video creation tool!
With that stated above, multiple video creation platforms bring forth an array of intriguing features. But no other tools can beat the impressive features of InVideo! Developers of this tool constantly work on updating its features.
By far, beginners have already claimed that it's one of the most sought-after SaaS-based video editors. Without breaking your bank (or wallet), you get this easy and convenient video creation tool!
5. Write, Revise, & RE-Revise Your Script!
Stating that video scripts are an integral part of the pre-production stage is just an understatement. And you don't have to worry about the script if it requires multiple drafts!
6. Design Video-Branding Components
Back when in-your-face TV infomercials or calls-to-actions used to impress fans, did the world ever think that this trend will get replaced soon? Yes, and now, the trend has gone subtler and smarter in the name of business videos! As a video producer, it's your responsibility to create eye-catching, emotionally captivating, and picture-perfect visuals.
7. Implementing Those First '8-Best-Seconds.'
Did you know that the average attention span has reduced to just 8 seconds? Yes, this means that most audiences will check out the video after those eight seconds. And honestly speaking, those first eight seconds are perfect for grabbing viewers' attention. For a qualified scriptwriter and video producer, this is more than enough!
8. Considering The Final Run Time
While completion and conversion metrics should not be the conclusion, your final runtime affects the completion rate. Always remember one thing; shorter videos will have better and improved engagement. The rest can be assured easily!
9. Connecting Personally To the Video
For delivering transparency and authenticity to your video, it is imperative to form a very personal connection to it. In simpler words, your audience will see you as the leader in it. Thus, you not only have to concentrate on understanding everything about the services or products but things beyond it.
10. Visualizing The Shoot Using a Storyboard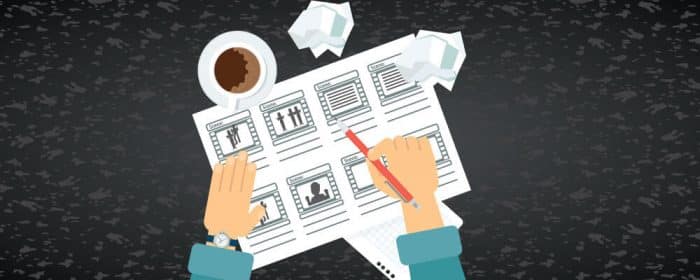 Just as creating video scripts form a crucial part of pre-production, using a storyboard is an effective way to visualize shots beforehand. Now, what makes it so? The only answer to this is storyboards verify the possibilities of taking images in the head and later put them on a piece of paper. With it, answering these factors becomes simpler and more straightforward:
A definite location
From where the light will come
The things that the location must-have for the production job
The tools required for presenting every shot in the same manner as that of the script
11. Making a List of Shots
So, this pointer includes all the theoretical part of your video, including:
Shot number
Scene number
Shot description
Action/dialogue
Location
Actors involved
Framing
Props needed
Extra notes
12. Building a Schedule for Production
Where and where you are going to record the video are also important to consider. Thus, ensure that you build a proper production schedule that includes equipment, scene or shot, location, date & time, number of people required, and contact information.
13. Rehearse And Re-Rehearse!
Once you get the script in hand, you can go for rehearsing! Any actor can tell you that the importance of rehearsals and line-readings are understated. Thus, it is the right time to wear your creative hat and put your talent on set!
Here's One Quick Note: Always choose actors who are brilliant and natural at throwing the speech!
Final Note
With the pointers aforementioned, there are multiple things you need to consider right before starting with the recording. You must ensure that you have got all quintessential things covered. Also, understand the motive (or objective) of the video.
Have your tools and equipment ready before filming! Lastly, implementing a more"personal you" in the video will help your audience understand the business better. After all, it translates to higher engagement and awareness and generates more sales; does it not?
---
Post by: Jenna Graime from InVideo