More and more new companies continue to rise and as the digital space becomes ever more congested, companies are finding ways to deliver a large number of projects with the least possible resources, while still aiming to take their business to the next level. In this face-to-face environment, companies that don't work to increase their market share will suffer greatly as the competition is tough and companies that don't keep up will be left behind in the dust.
The difference between a successful company and failed one will all rely on the way available resources are used, and how these resources contribute to the timely delivery of projects. But how do companies achieve this in the best possible way? This is where a project management office or PMO comes in. Read on to find out why PMOs are changing the way projects are delivered, and if your company is in dire need of one.
What is PMO?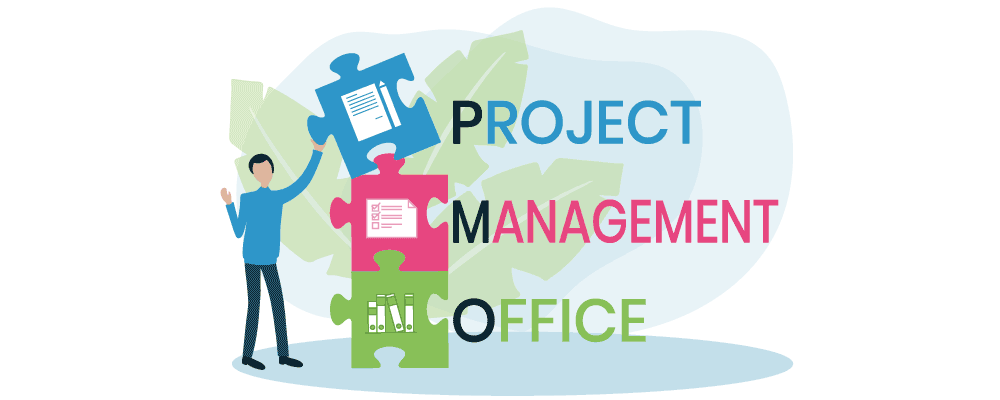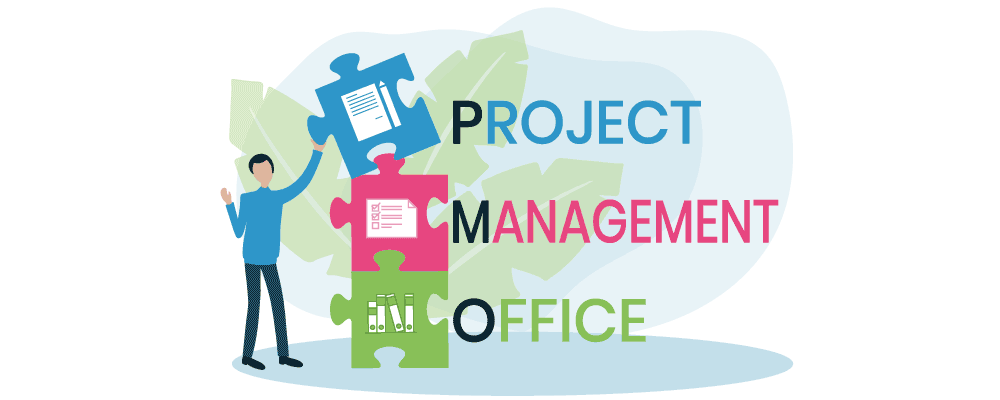 PMO makes sure the overall business is being benefited by finding a middle point between the number of projects executed and your business's main aim. It works to see that portfolio activities and projects are not only being completed but are also helping in growing the business.
Bigger organizations that have employees from all over the world recognize the need for PMO when they realize the different technologies being used in the different parts of the world. This variance will not only delay work but can potentially be damaging for the company in terms of reputation and resources. Uniformity can be brought in by opting for a balanced PMO framework, which handles, processes, resources, and guidance, and promotes the latest and most useful techniques and tools.
Why Do We Need PMO?
Some might question why they would need a PMO when they do have project management. The thing is both plays entirely different roles. Project management handles everyday activities within a team whereas PMO provides a complete framework. This framework can be used to help manage programs by project managers.
All types of Gantt charts, task sheets, etc., are also governed by PMO to help provide guidance to the rest of the team on how to handle projects.
PMO Responsibilities
There are many different responsibilities within a PMO for smooth management and efficient usage of resources. Some of them are mentioned below:
1. Governance
It is the highest responsibility of the official hierarchy that deals with the ultimate decisions made within any organization. For those having governance, responsibilities will be establishing the ideal methods of program development. Moreover, these methods are their main focus for implementing the PMO framework across all the different departments.
2. Communication
Next is the communication that is required for connecting the authorities to department heads and project managers. They are the vocals for sharing the issues occurring in between the process.
In international firms, communication tasks can only be handed to trusted people as it involves risk. The entire work of any project relies on them as they'll be streamlining updates and queries within the department or between different departments.
Through centralized functioning of the communication sector, the leads and authorities are well aware of the circumstances that may delay or boost the development.
3. Managing Resources
Another responsibility is resource management which tackles the departments that are involved in a certain project.
Moreover, their job will hold special challenges including saving up resources, reusing them, coming up with strategies to reduce waste, decreasing error chances, and avoiding repetition in tasks.
They are designated for optimizing the task and getting the most work done, before given deadlines. It also ensures synchronization amongst the managers for smooth flow.
4. Coaching
PMO also polishes and guides their project managers to improve their skills and encourages the implementation of only the ideal methods to avoid the project development unit from straying away from the right path.
Strategic Planning
The most integral responsibility of the PMO is to assist the lead and senior management to ponder strategy building.
They'll have to invest the time in removing and adding the projects, side by side to prioritize certain tasks.
Different types of PMOs
In order to fit the PMO within your company's structure and working model, it is important to understand different types of PMO and the number of projects you're willing to accomplish within a certain deadline. Following are the different types of PMOs that should be considered by developing companies:
1. Enterprise PMO
This type of PMO makes sure that all your projects suit the objectives and strategies of the organization. Enterprise PMO usually briefs the extreme authority who can make changes within the strategies or implement any decisions at any part of the project.
2. Divisional PMO
It offers a helping hand for projects that target specific business fields within the organization. These business fields may involve resource utilization, developer coordination, training, and management.
3. Project PMO
This type of PMO initializes the timeline of any specific project or a task associated with it. It'll set the deadline for research, control, monitor, report, etc.
7 Benefits of Implementing PMO Framework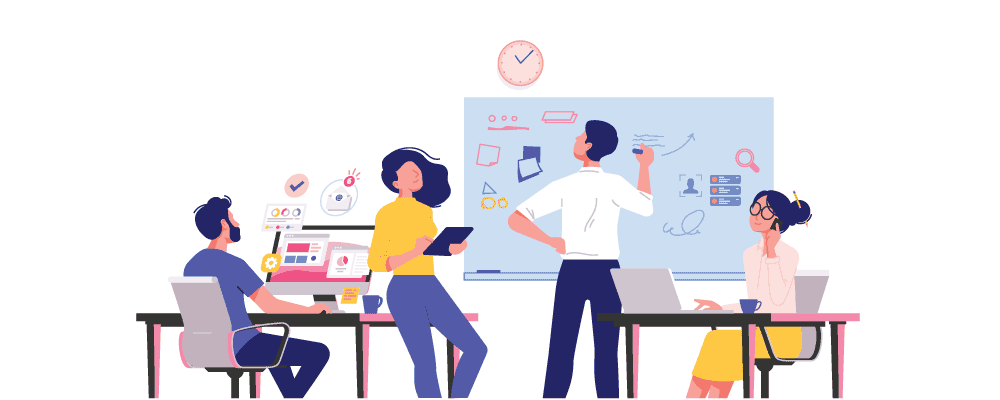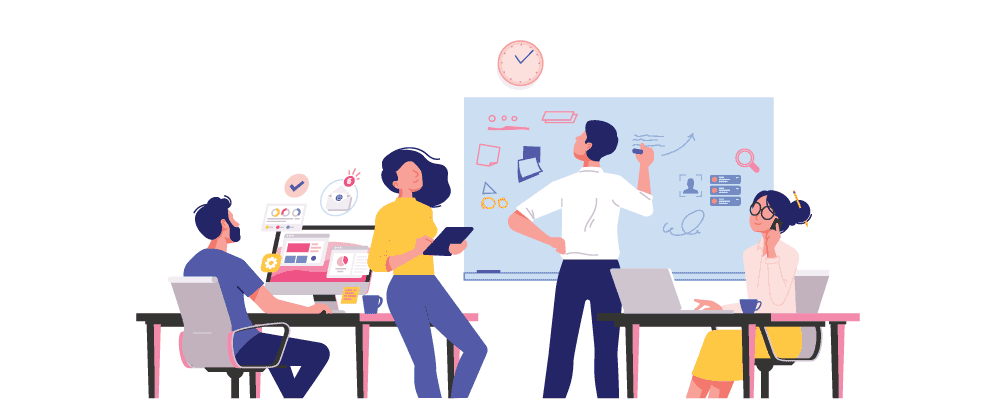 1. Better Team Accountability
An individual from the Project Management Office (PMO) can offer a required and detailed perspective to keep the teams on track. This works both in terms of timeline, deliverables as well as project goals. It is to ensure that the deadlines are timely achieved and the project stays on schedule. It highly depends upon the type of PMO that the organization sets up, it might also make important decisions to assist a struggling project. 
PMO also helps to maintain an organizational strategy and culture in company projects. They have the ability to hold the team's behaviors and work according to company standards. Such as, if an organization talks candidly about issues, they might mediate a discussion with the team easily. 
2. Consistent Support
A strategic and well-designed PMO offers an overall satellite view of a company's portfolio of projects and therefore has the ability to easily support a high-level management team. PMO offers high-level management with enough information on major areas such as control and planning that will support them throughout the duration of the project. 
 As to put simply, a PMO seeks to easily bring a sense of belonging and organization to the project with teams backing up. The major key benefits are cost savings, accuracy, assurance, and complete standardization. 
3. Analyze Performance
Leverage the PMO's data easily on projects' success to tap into the enterprise-wide performance insights easily. You can conveniently track the project types, time of the year, teams, project length, and more to start identifying the performance trends. For instance, you might notice that some teams are performing better with certain project types and easily decide to make them more specialized. 
You can easily identify the areas where your company can improve. If the average project time is usually high, you must investigate why and work with your PMO to streamline the processes or bring in a new project management framework altogether. 
4. Proving Business Value
Your PMO's existence may depend upon how well you are able to enhance the awareness of the value of the PMO and your PPM process among the stakeholders. Every day you are going to protect the strategic project arrays with consistent and predictive actions. You must make the right strategic decision that allows you to respond with agility and appropriate data with resource constraints.
Every company decision is backed up by metrics and those metrics are proved by PMO, it delivers enhanced business value that fulfills business requirements. Stakeholders and investors can see the data as how PMO delivers useful and meaningful strategic power for your business.
5. Break down the Silos
Projects usually bring together a lot of people from different areas of the organization as cross-functional teams. They might have different choices, priorities, managers as well as working styles. The job of a project manager is to keep a universal ground and keep everyone communicating, especially those with different perspectives to keep everyone moving forward in the same direction. 
Every company has a different culture, and the decision to begin a PMO must be carefully considered. You must assess your strengths and weaknesses when it comes down to project management. Evaluate whether your company has issues with the silos, remaining nimble, or hitting dates, you can easily attain benefit from PMO. If you are about to kick start a new project, you must consider getting a PMO up and running for your business. 
6. Easy Cost Savings
Firstly, PMO enhances the accuracy of projects in terms of resources, budget, and schedules aligned with them. Once you are accurate, you know that the projects are less likely to fail or cause losses and they will remain consistent. This leads to cost savings eventually for the business, whenever accuracy comes into the equation. 
Whenever you are more accurate from the beginning of the project, it has more chances of being approved and further changes won't be necessary. Whenever you make changes to the projects, it is where you tend to spend more money and resources on projects that have not been designated for initially. 
7. Improved Business Visibility
Improved visibility allows PMO leaders to easily predict the risk and project results that might be impactful enough for your business. Visibility gets everyone aligned on one page with real-time facts – you are more likely to be aligned behind the overall PMO goals. Visibility into the projects enables everyone to be on the same page and make decisions based upon accurate data rather than gut feelings. 
You can easily store all the project information in one place and it will save in real-time. Centralizing the projects into one system of record will offer key stakeholders a clear picture of the business, and not just what specific managers care about. You can improve the visibility into where time and resources are spent is the initial step to ensure where they need to be. 
Final Words
PMO framework helps companies in becoming agile – agile enough to lead others in the journey and become the market leader. An agile mindset will get you where you are going, regardless of what challenges you may encounter along the way. All high-performing organizations are more likely to have a PMO system. Choose a project management system such as adaptive, hybrid, or predictive is most appropriate for delivering the product, service, or outcome.