Getting organized is key for any professional, but it can be especially difficult when you're working on multiple projects at the same time.
That's where the Obsidian Note-Taking App comes in – it's a brilliant way to keep track of your notes, ideas, and thoughts without having to carry around a lot of paper.
In this article, we'll take a look at the top 14 Obsidian alternatives, so you can find the perfect one for you.
What is Obsidian note-taking?
Obsidian is a simple, yet powerful note-taking app that allows you to capture ideas and thoughts quickly and easily.
Whether you're a student taking notes in class, a businessperson trying to keep track of important project deadlines, or a creative individual who needs to capture ideas for later use, obsidian is the perfect app for you.
Obsidian's simple interface makes it easy to navigate, and its syncing capabilities make it easy to share your notes with other users. So if you're looking for an app that will help you stay organized and productive, look no further than obsidian.
Challenges of Using Obsidian Note Taking App
There are a few challenges that users of Obsidian Note Taking often face. Here are some tips on how to address them:
Discipline yourself to use the app every day
Set realistic goals for what you want to capture and write down your plan of action
Stay organized by organizing your notes into folders or categories, and attaching files if necessary
Be patient – it may take some time before you become completely comfortable with the app's interface and workflow
Top 14 Obsidian Alternatives to Check out in 2023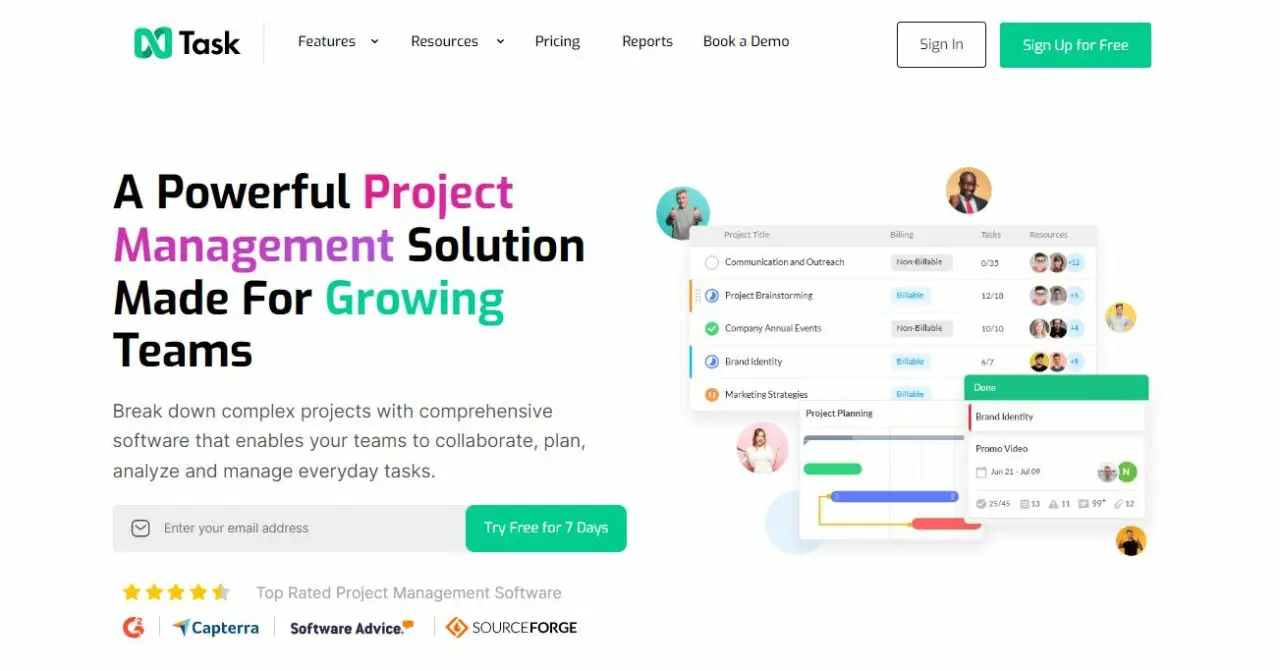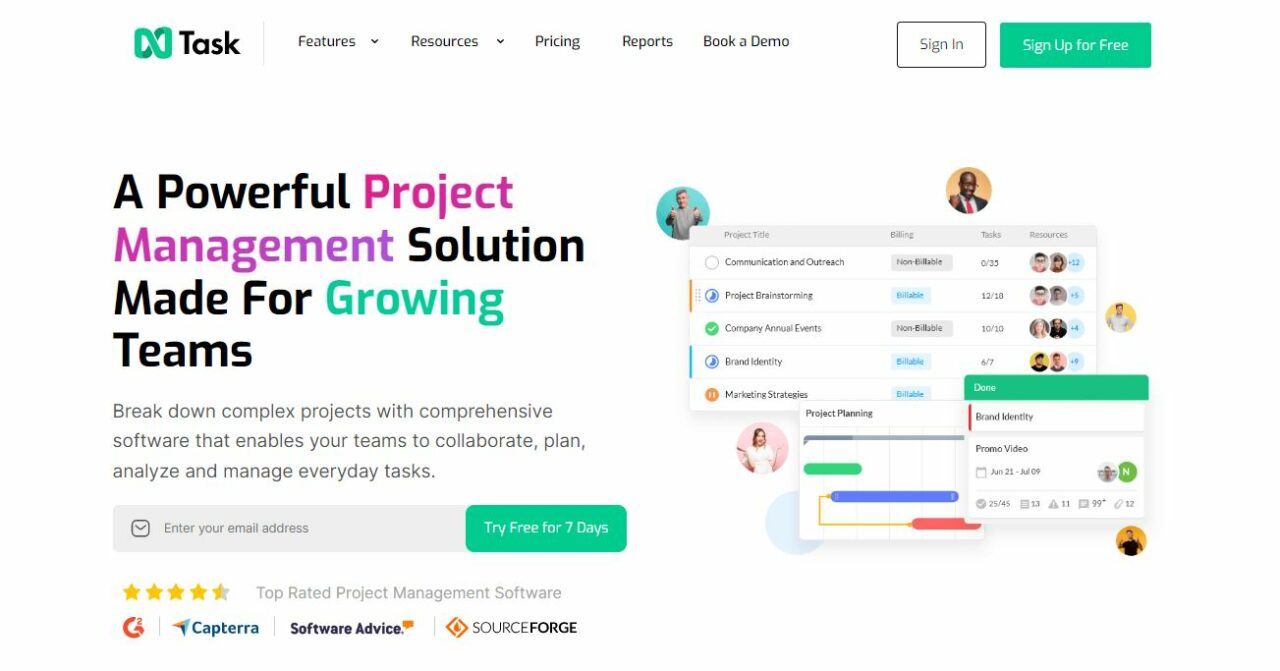 nTask is a cloud-based project management platform that makes it easy for teams to collaborate on projects. It offers a variety of features, including task boards, due dates, and notifications.
nTask also provides integrations with popular tools such as GitHub and Trello, so team members can easily manage their work from anywhere.
Simplify project management
with nTask today!
nTask is helpful for small businesses that need to take on more projects or who want to improve their project management skills.
Its simple design makes it easy for anyone (even novices) to use, and its built-in collaboration features make it great for teamwork. Plus, the platform's free plan offers enough flexibility to meet most needs.
2. Evernote


Evernote is one of the most popular note-taking apps on the market, and for good reason. It has a wide variety of features that make it perfect for taking notes, organizing your thoughts, tracking your ideas, and more.
The app supports multiple languages so you can take notes in whatever format works best for you. Plus, there are tons of helpful tools available.
Its easy to use interface makes it simple to get started with Evernote. You can create new notebooks or folders from scratch, or you can use existing files from your device or computer.
3. Coda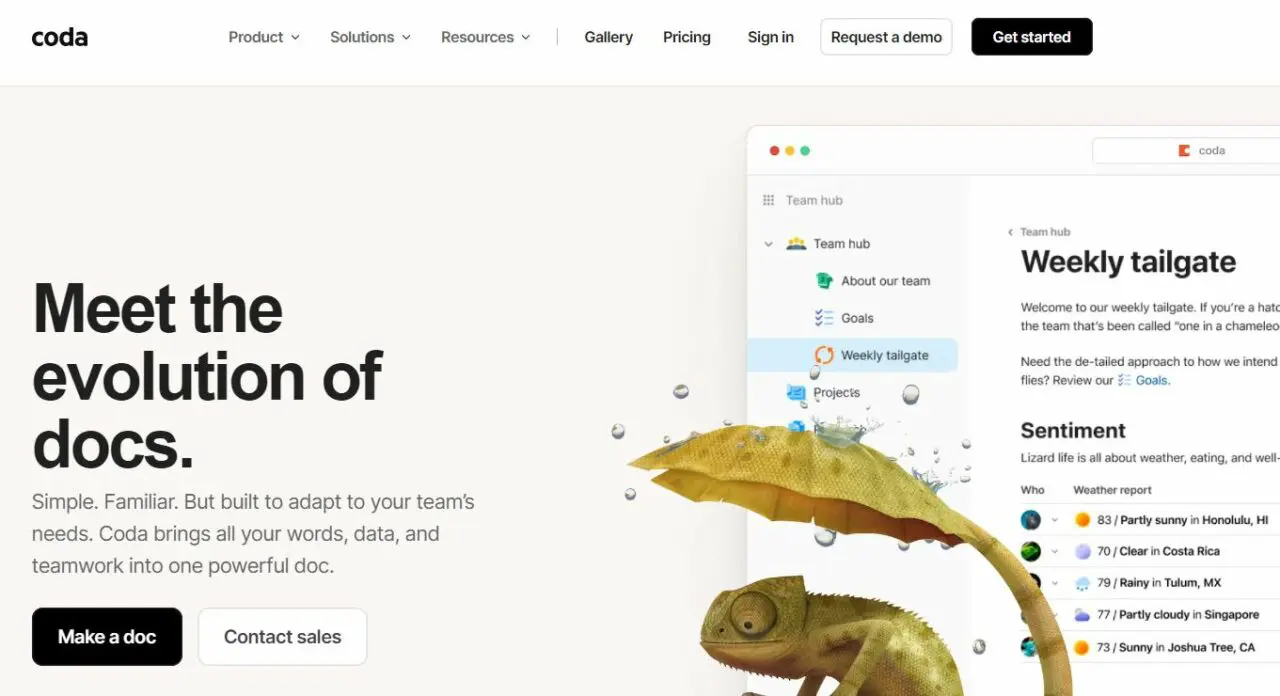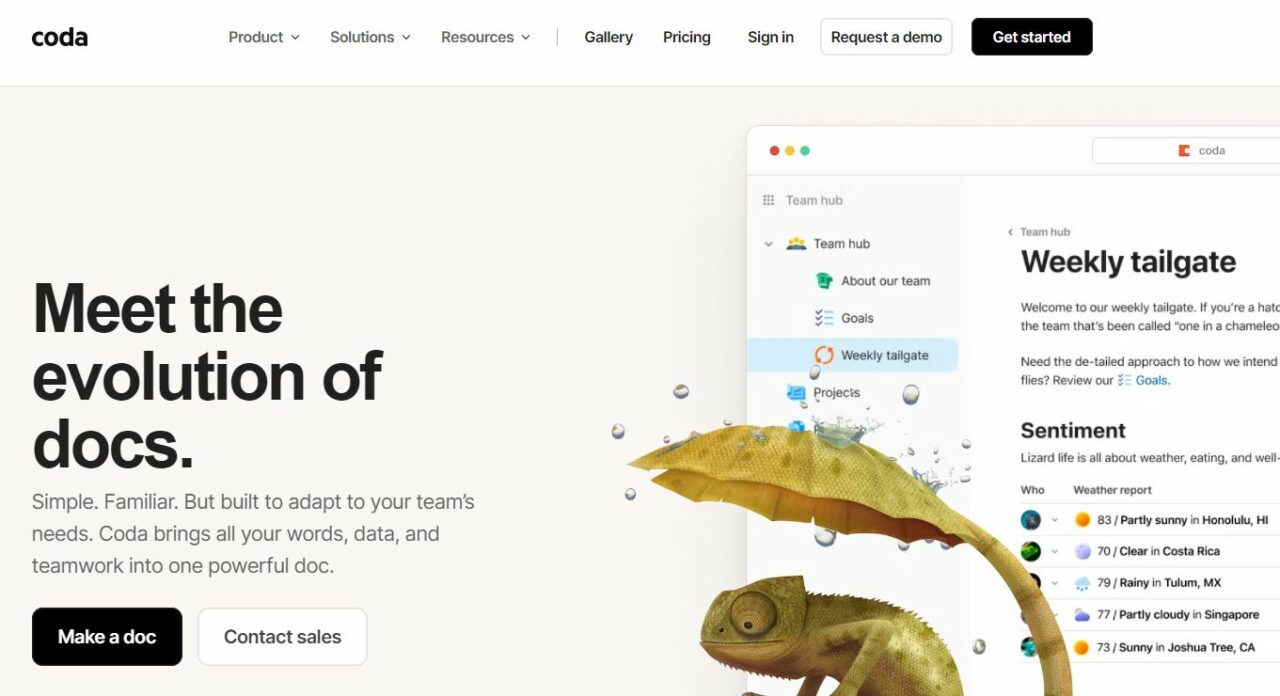 Coda is a new app that helps busy professionals stay focused and organized. It allows users to set goals, track their progress, and receive feedback from other Coda members. The platform also offers tips and advice on how to improve productivity.
The Coda team is made up of former lawyers, accountants, software developers, marketing executives, entrepreneurs – people who know a thing or two about getting things done.
Their aim was simple: create an app that makes life easier for professionals by helping them focus on the task at hand and achieve their goals. And they succeeded in doing just that.
4. Onenote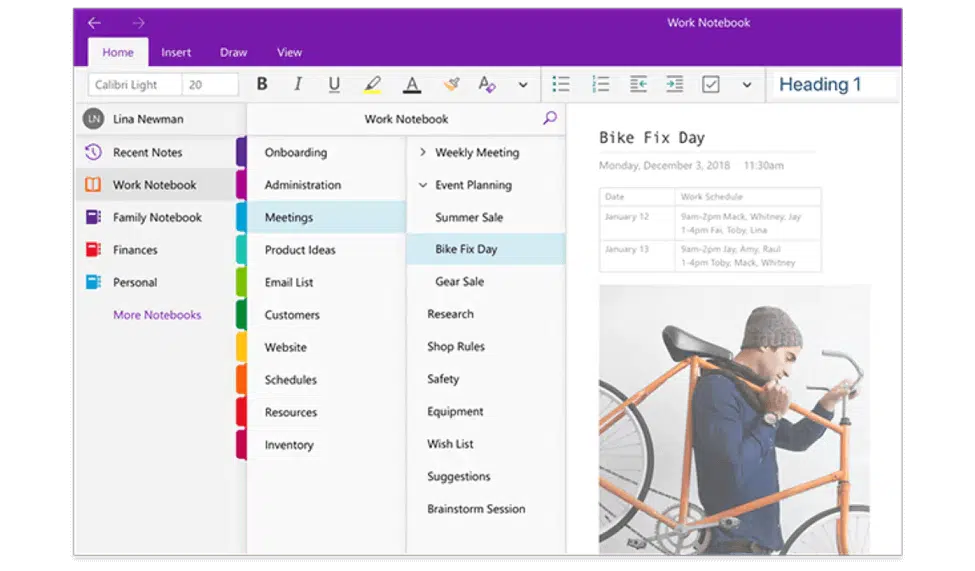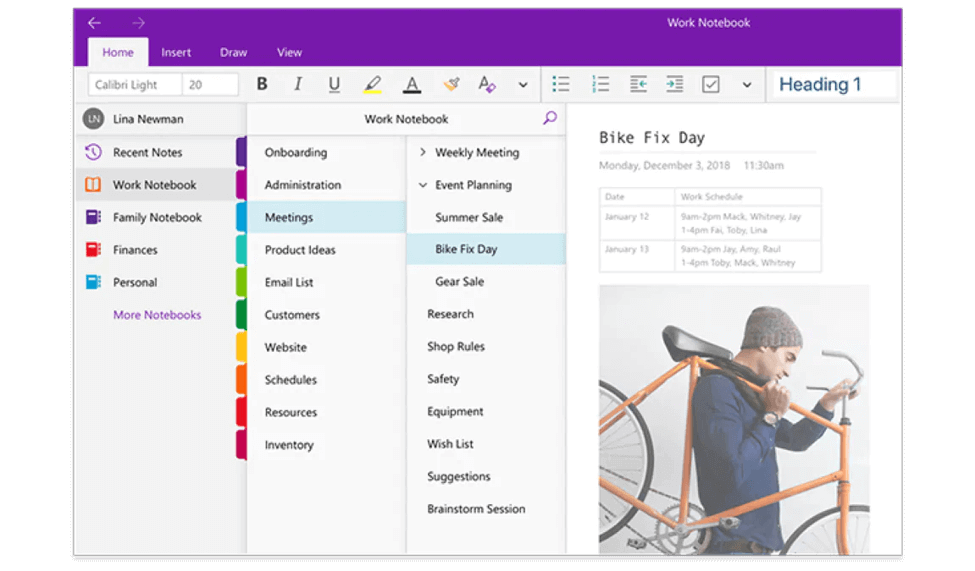 OneNote is a great app for capturing and organizing your thoughts. It's perfect for taking notes in class, working on projects, or just keeping track of what you need to do. Plus, its user-friendly interface makes it easy to use whether you're a beginner or an experienced user.
Use OneNote as your go-to tool for notes and ideas. Create new notebooks specifically for tasks that you need to keep track of, and start filling them with information as you work on them. This way, everything is organized by topic and it's easy to find what you're looking for when you need it.
5. Google Keep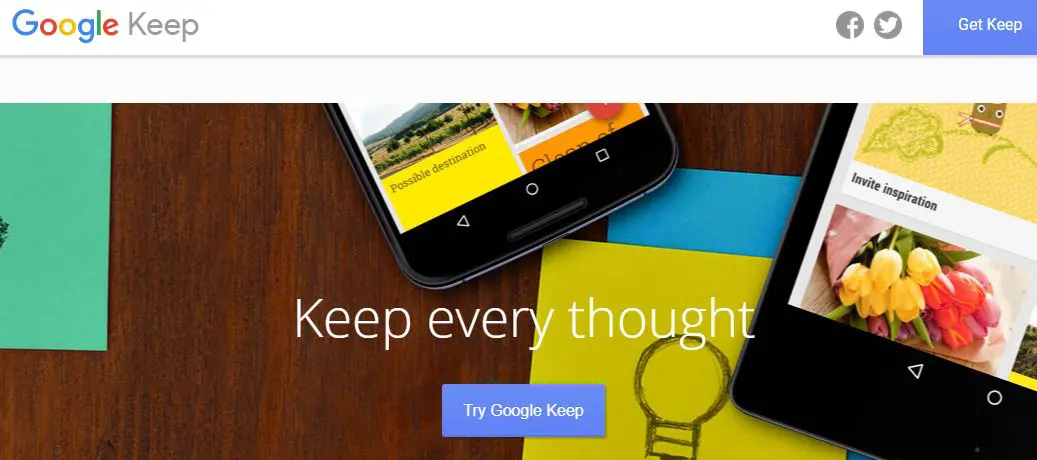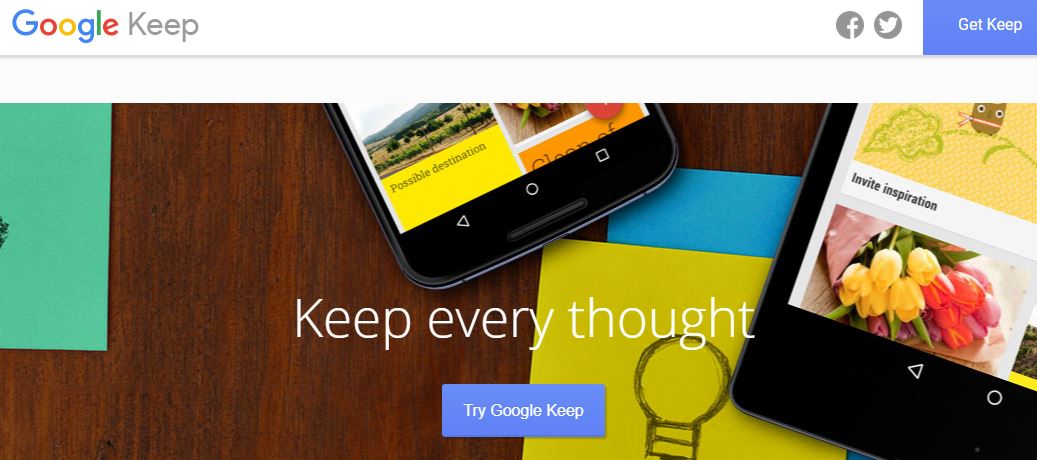 Google Keep is a free, online notebook that lets you capture and organize your thoughts, ideas, and notes.
You can use it to keep track of what you're working on, brainstorming with teammates or clients, tracking your to-do list, or just keeping track of general information.
Keep features a simple design so that anyone can easily add items without having to learn any special formatting codes or advanced features. It also has a very intuitive search feature that makes finding the information you are looking for quick and easy.
6. Hive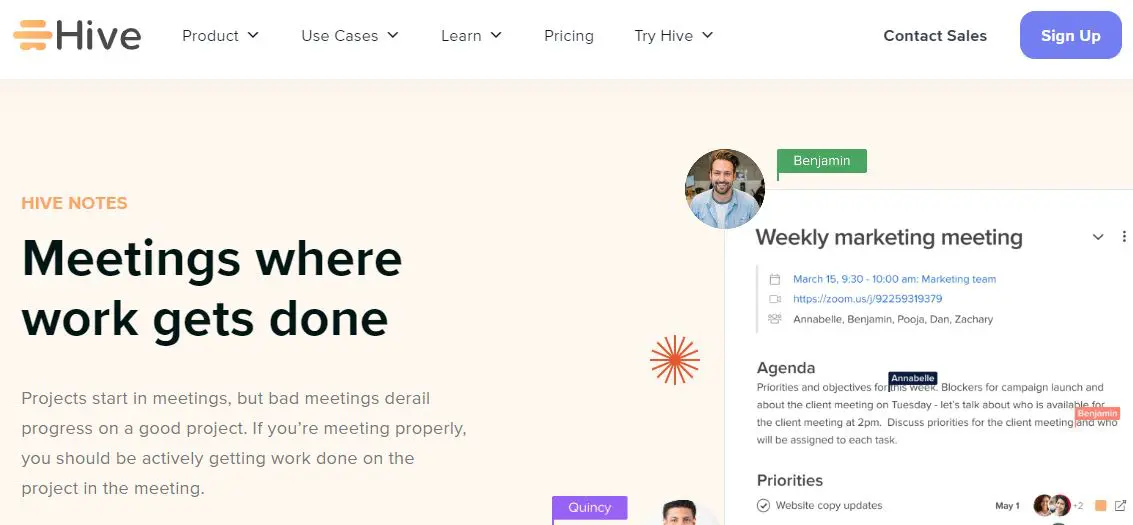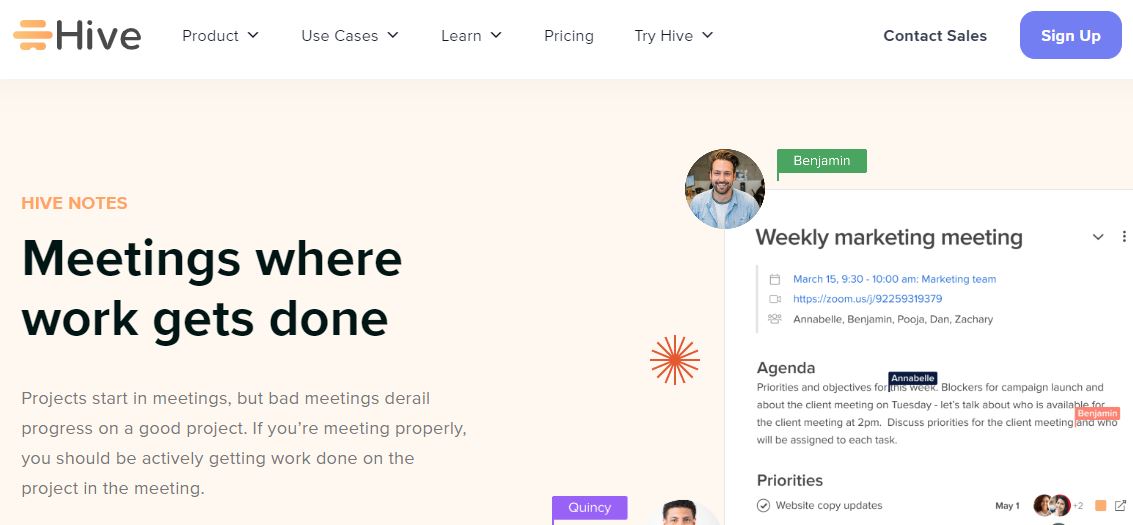 Hive is a content management system (CMS) that was designed to make it easy for small businesses to manage their website and content. It provides a user-friendly interface, scalability, and flexibility.
Hive offers several features that are unique compared to other CMSs, such as social collaboration tools and asset management capabilities.
These features allow businesses to easily share information with co-workers or partners, add multimedia files or logos, and track changes made to pages throughout the development process.
7. Todoist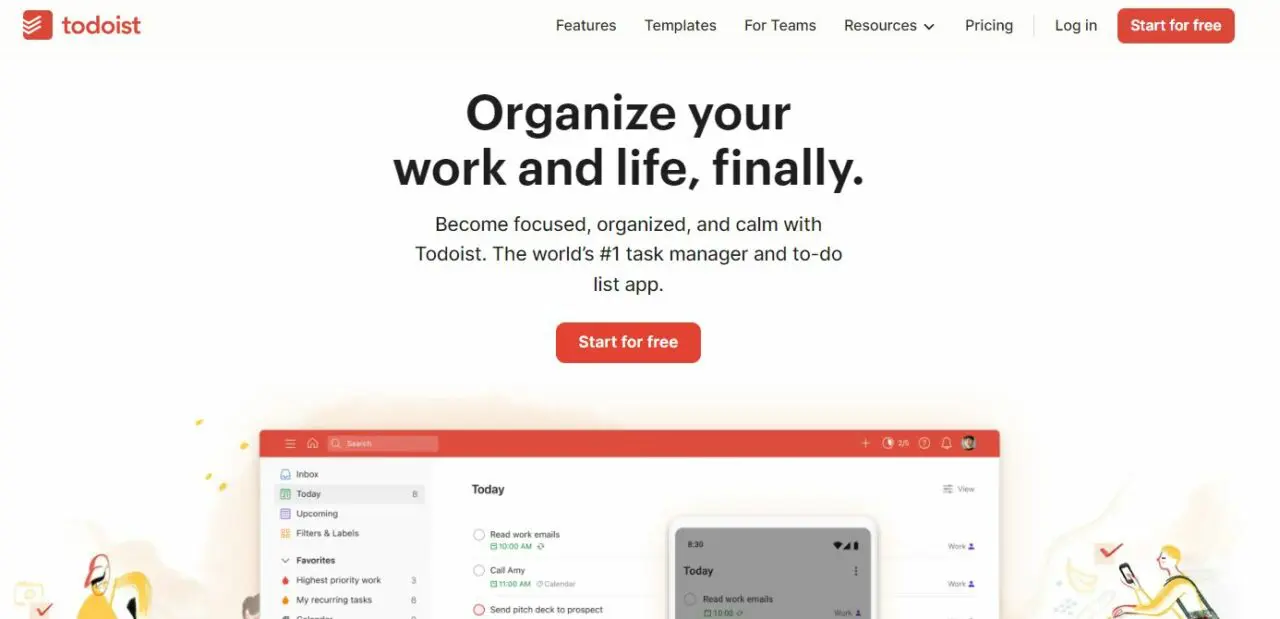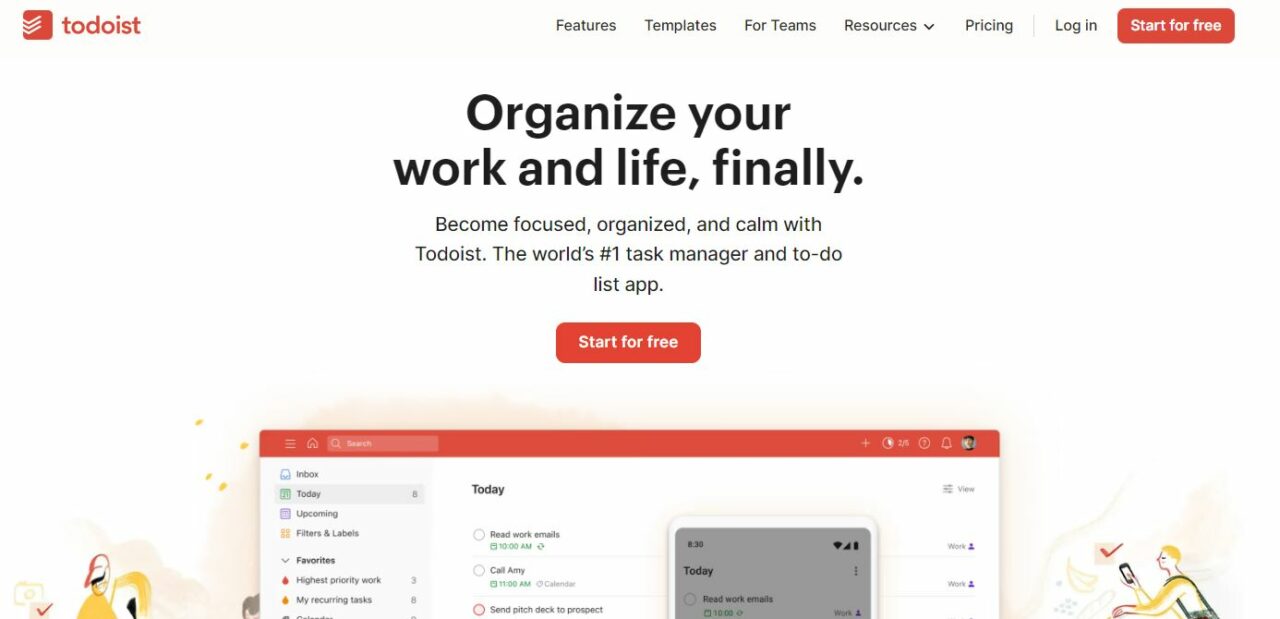 Todoist is a simple, yet powerful to-do list app that can help you manage your busy life more easily. With Todoist, you can create tasks and add notes to make sure everything is clearly organized.
You can also share tasks with others so they know what needs to be done and when it should be completed. Plus, if you ever need help getting something done, Todoist has support staff available 24/7 who are eager to help out.
8. Simplenote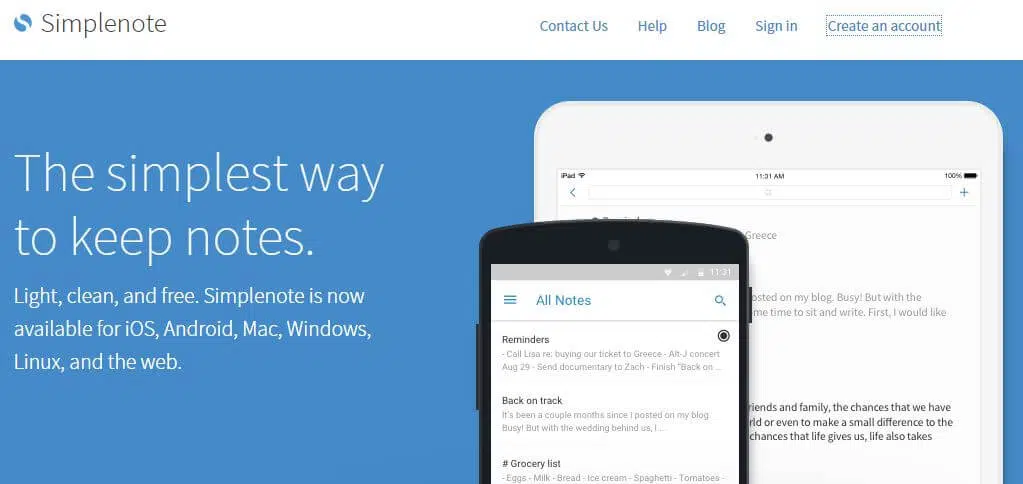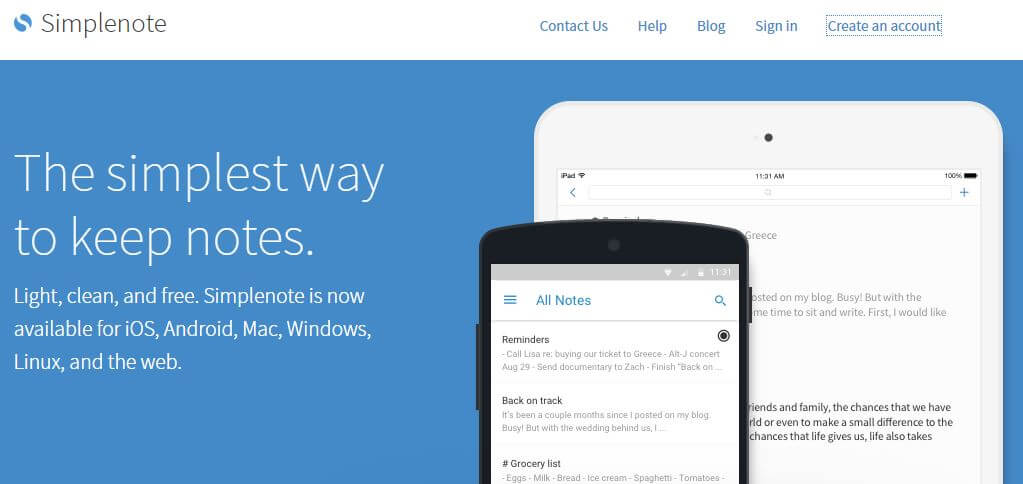 Simplenote is a note-taking app that lets you organize and manage your thoughts in an easy to use interface. It is perfect for tracking ideas, thoughts, and Recipes.
Simplenote also has a built-in blog feature that makes it easy to write down your thoughts and share them with others.
Simplenote is great for taking quick notes during class or work, organizing your thoughts before an important meeting, or sharing ideas with coworkers. Its streamlined design makes it easy to find what you're looking for quickly and easily.
9. Proofhub


Proofhub is a web-based proofing and revision platform that helps organizations to improve their accuracy and clarity of written content. It offers a variety of features, such as automatic spellchecking, grammar correction, and referencing.
It also allows users to collaborate on projects with others in the Proofhub community.
With ProofHub, businesses can quickly create and share POCs with their customers and partners.
This way, everyone knows what the other party is working on – without having to reveal too much information upfront. Plus, it's easy to measure the success of each POC before moving forward.
10. Dropbox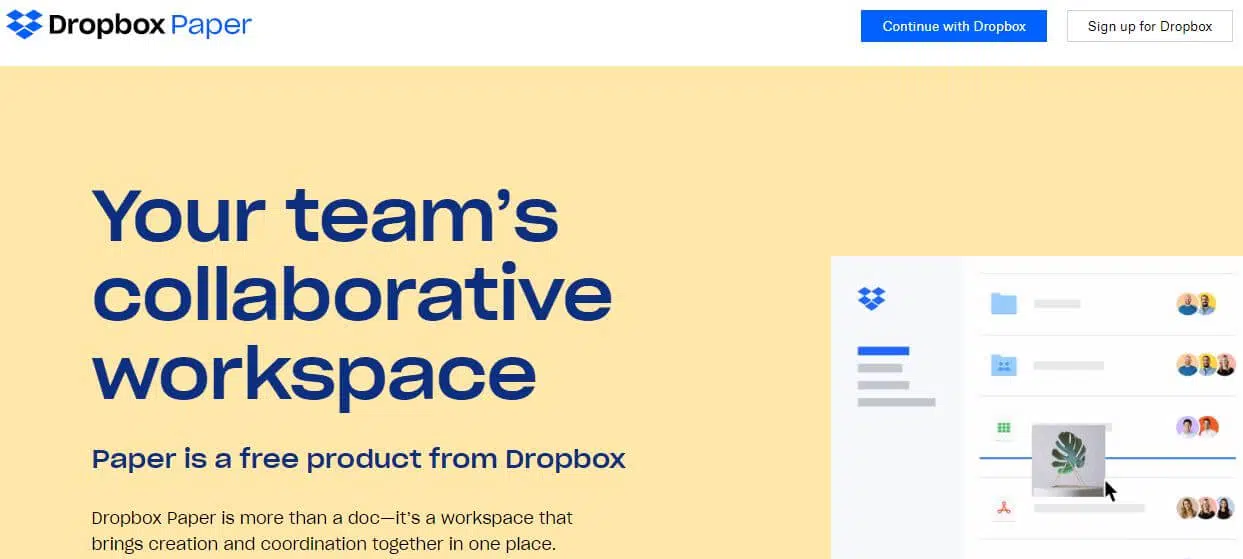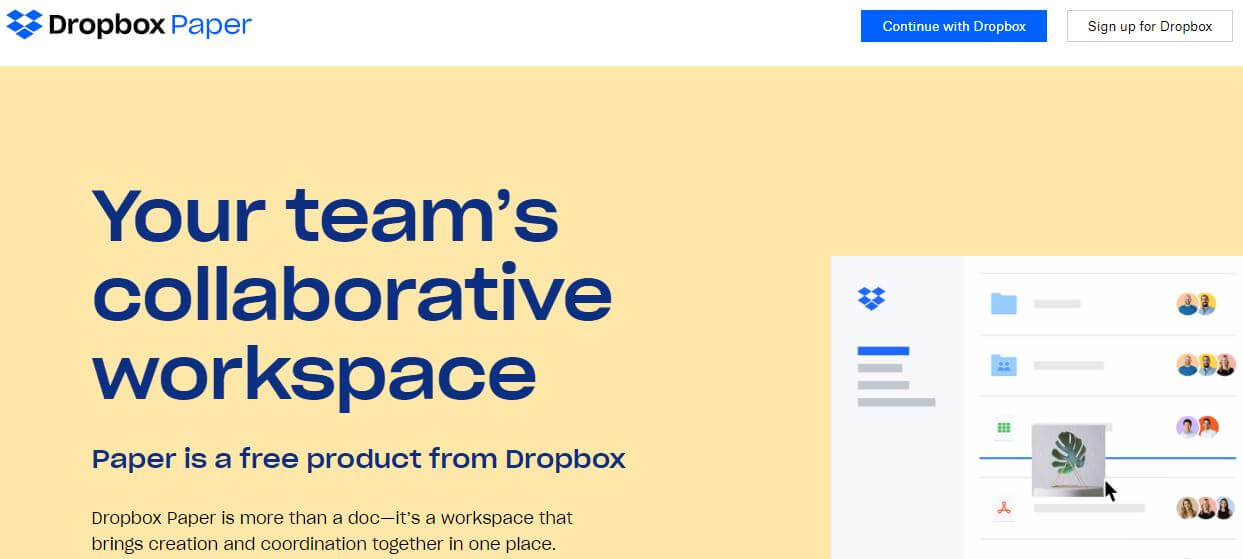 Dropbox is a convenient and easy-to-use file storage service that lets you keep your files backed up, accessible anywhere, and share them with others. It's perfect for anyone who needs to easily access their files from any device or computer.
You can use Dropbox to store all of your personal documents, photos, videos, and other important files.
You can also use it to share large folders with friends or family members. Plus, if you ever lose your account password or need to reset it, Dropbox has a helpful backup system that will help you restore your data in no time.
11. Workflowy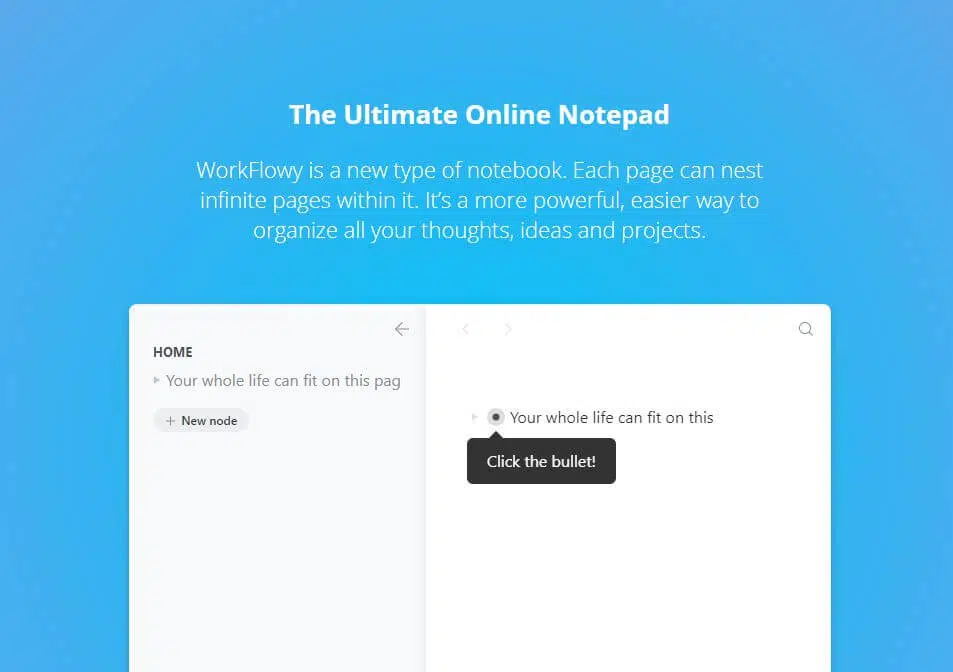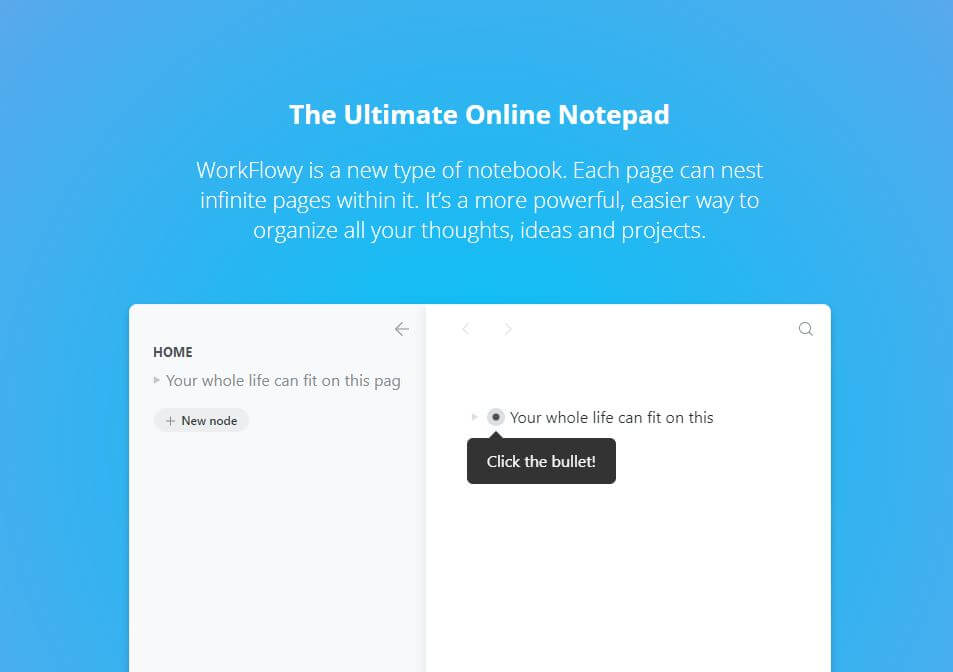 Workflowy is a note-taking and organizational tool that allows users to create lists, bullet points, and notes in a simple and intuitive interface.
While it shares some similarities with Obsidian, which is a more complex and feature-rich knowledge management tool. 
Workflowy can be considered an alternative for users who prefer a simpler and more streamlined approach to note-taking and organization.
One of the main advantages of Workflowy over Obsidian is its ease of use.
Workflowy's minimalist design and intuitive interface make it easy for users to create and organize their notes without getting overwhelmed by complicated features or settings. 
Additionally, Workflowy is accessible from any device with an internet connection, making it a convenient option for users who need to access their notes on the go.
Another advantage of Workflowy is its focus on hierarchical organization.
The tool allows users to create nested lists and bullet points, making it easy to break down complex ideas into smaller, more manageable pieces. 
This hierarchical approach to note-taking can be particularly useful for users who need to organize their thoughts and ideas for writing projects, research papers, or other types of work.
Workflowy may not offer the same level of customization and flexibility as Obsidian, it can be a useful alternative for users who value simplicity, ease of use, and hierarchical organization in their note-taking and organizational tools.
12. Notion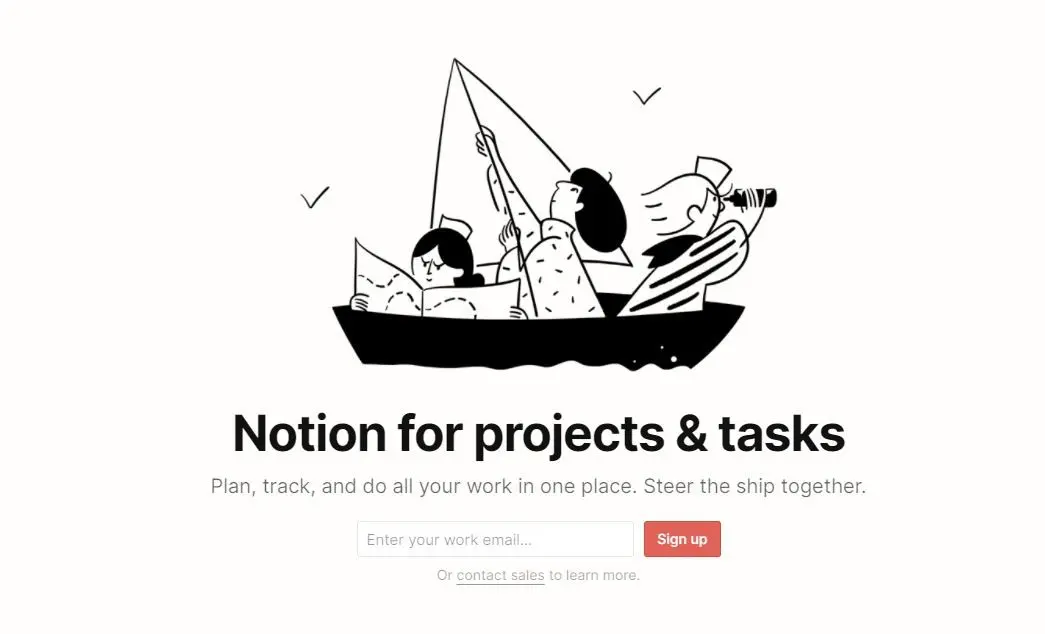 Notion is a digital workspace that provides an all-in-one solution for knowledge management, project management, and collaboration.
As an Obsidian alternative, Notion offers a more user-friendly interface, making it an ideal choice for those who prefer a more visual approach to note-taking and organizing information. 
Unlike Obsidian, Notion also allows users to easily create tables, databases, and forms, enabling more effective data management.
Additionally, Notion provides powerful collaboration tools that make it easier to work with others on projects, share ideas, and communicate.
Overall, Notion is a highly flexible and versatile tool that can be customized to fit a wide range of use cases, making it a great option for individuals and teams looking to streamline their workflows and increase productivity.
13. Bear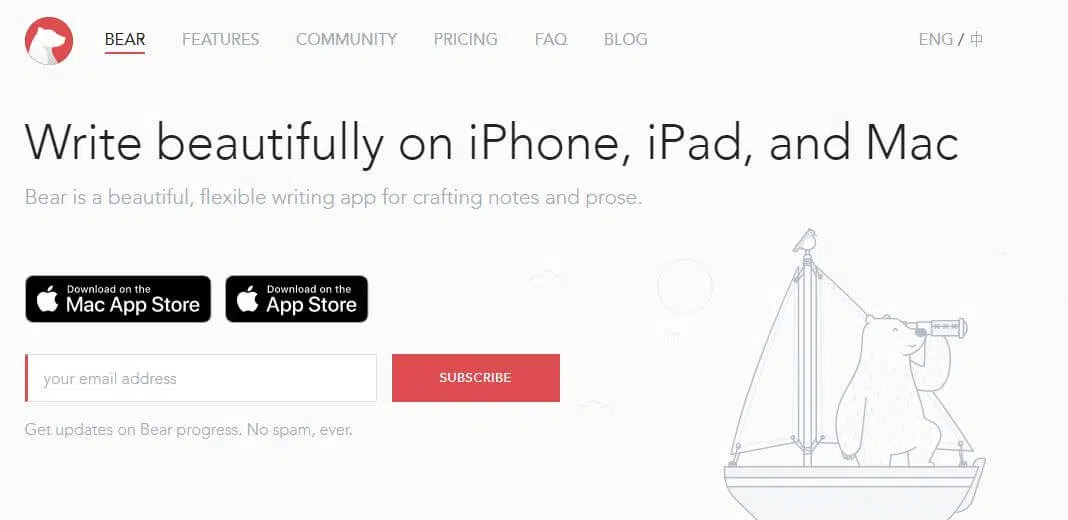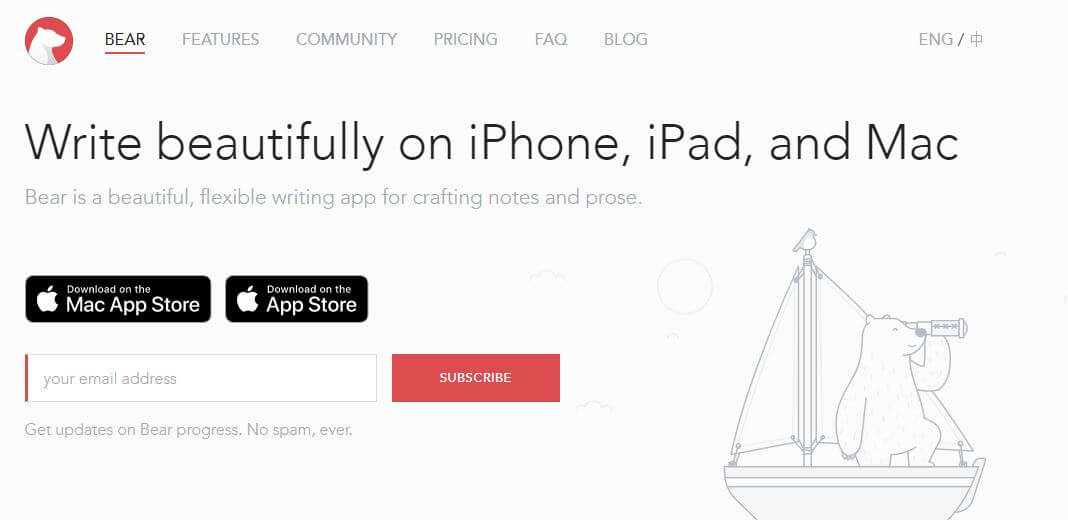 Bear is a note-taking app that is gaining popularity as a viable alternative to Obsidian. Bear's user interface is intuitive and user-friendly, allowing users to quickly create and organize notes in a clean, minimalist interface. 
The app offers a wide range of features, including the ability to tag and categorize notes, attach files and images, and sync across multiple devices.
Additionally, Bear offers a robust search function, making it easy to find specific notes quickly. One of the unique features of Bear is its support for Markdown formatting, which enables users to format notes quickly and efficiently.
Overall, Bear provides a powerful and flexible note-taking solution that can meet the needs of individuals and teams alike, making it a compelling alternative to Obsidian.
14. Standard Notes 

Standard Notes is a powerful and secure note-taking app that is often touted as a viable alternative to Obsidian.
Unlike Obsidian, which uses a graph database to link notes together, Standard Notes relies on a tagging system to organize notes.
This makes it simpler to use and more accessible for beginners who may not be familiar with graph databases. 
Moreover, Standard Notes is fully encrypted, meaning that all notes are kept secure and private from prying eyes. It also offers a range of extensions and themes, allowing users to customize their experience to fit their needs.
Standard Notes is a great alternative for users who value security and simplicity in their note-taking app, and who want to avoid the steeper learning curve that comes with using Obsidian.
Conclusion
We hope that you enjoyed reading the alternatives we presented. While It's too difficult to compete with Obsidian Note-taking app, these apps are satisfying your note-taking needs.
Whether it is rich formatting options or easy keyboard shortcuts, you will love these apps just as much as the ones you use at school.
However, if obsidian just makes you happy then don't worry there are other alternatives out there that can help.