Transitioning from office to remote work takes a toll on everyone and managers are no exception. Management is tough, to begin with, add the stress of remote work, and life instantly becomes a nightmare.
Be it Covid-19 restricting everyone to their home, the latest technology offering advanced solutions, or employees pushing for remote working opportunities, one way or another, you will have to learn the tips and tricks otherwise the journey will be a tough one.
Honestly, remote work is a tough nut to crack, it takes some getting-used-to to get a hang of things in the new environment. As a project manager, the issues you face might test your abilities, your skills, and your nerves as well. Fighting these problems and coming out victorious will certainly exhaust you but with the right Tips for remote project managers, you can ace remote project management without a hitch.
We have compiled a list of tips for remote project managers that will make remote work management a walk in the park for the project managers. But before we jump to the tips, let's take a look at the potential issues that might crop up and threaten your progress.
Managing Remote Team – Challenges You Might Face: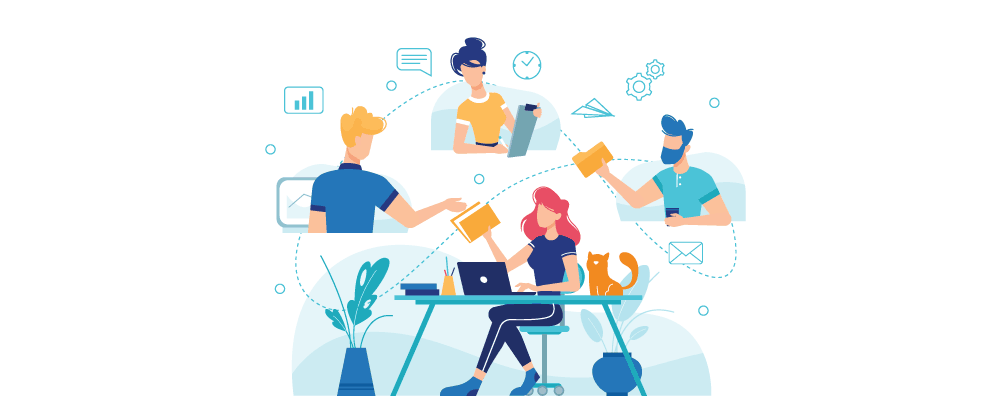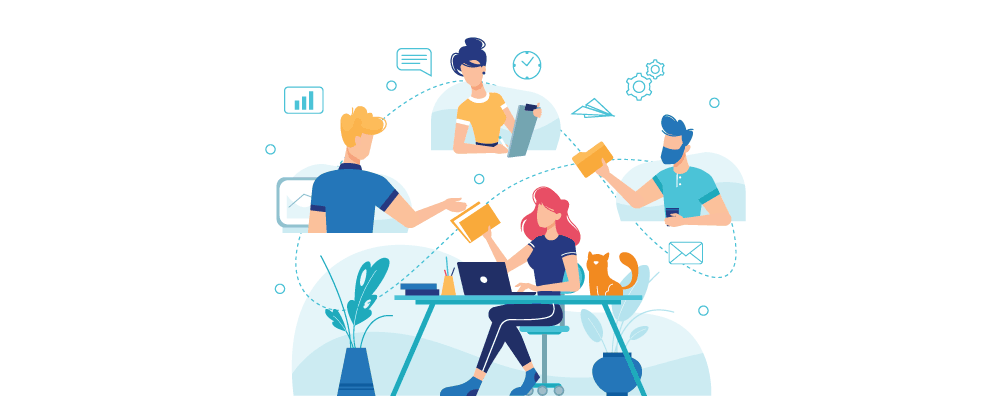 Like many other workers, you might have a very fantastical vision of remote work but once you enter the other side of the world, you will realize that it is more demanding than you imagined. Here are a few challenges that might pose a threat to your performance:
1. Lack Of Opportunities for Communication:
One of the biggest and most significant challenges faced by managers of remote teams is the gap in communication. When working in an office, you can directly head over to an employee's desk and discuss whatever it is that you want. Remote work, however, takes that away from you.
Communication becomes stagnant and often results in failures or issues. According to the State of Remote Work report developed by Buffer and Angel in 2020, communication and collaboration are at the top of the list of things remote employees struggle with most.
Maintaining the smooth flow of two-way communication is a tough feat and the burden inevitably falls on the shoulders of remote managers.
2. Company Culture:
Creating a healthy company culture is already a challenge, throw in remote work and you have yourself a recipe doomed for failure. On-site work offers various opportunities for individuals to come together and form a camaraderie. Remote employees, on the other hand, do not have that opportunity.
Without daily interaction, inculcating that culture is a challenge for remote employee. The disconnect resulting from the lack of a cohesive company culture accounts for demotivation and less engagement in the company's processes.  
3. Tracking And Monitoring Work Progress:
Another important challenge faced by remote managers is tracking and monitoring employees' performance. While offices allow managers to keep an eye on the workers quite literally, remote work does not offer the same liberty.
Managers have to be on their toes at all times to track each individual's performance to make sure work is progressing on schedule. The optimal utilization of resources is necessary for the best results and remote work takes that away from you with the lack of monitoring opportunities. A remote manager has no way of knowing whether an individual is putting in the effort or not.
4. Technical Issues:
While some of us have access to the latest devices and strong Wi-Fi connections, the same might not be true for other individuals in a team. A good Wi-Fi connection and a reliable PC are the air and water of remote employees.
Slight technical difficulties in any of the two mean no connection with the world, much less your own team. Individuals are disconnected from the world as long as the issues remain unresolved. The sudden disappearance of an employee in such a way can put the whole team behind the schedule, resulting in further issues.
5. Scheduling Difficulties:
Different time zones pose a difficulty for project managers. Finding the right time for all individuals living in different regions of the world is another challenge for project managers. Schedule the smallest meeting means knowing everyone's schedule, and time zone and aligning everyone's time in such a way so that everyone can participate in the meeting.
According to SHRM Globalization Partners Global Teams Survey 2019, scheduling work across different time zones was one of the biggest issues faced by teams working remotely.
These issues form the tip of the iceberg, once you jump into the actual arena, you might face different difficulties, more complex than the ones listed above. This is why we have curated a list of tips for remote project managers so that you can go in fully armed with the knowledge you need and stand victorious in the face of any challenges that befall you.
10 Tips to Remember for Efficient Management of Remote Teams: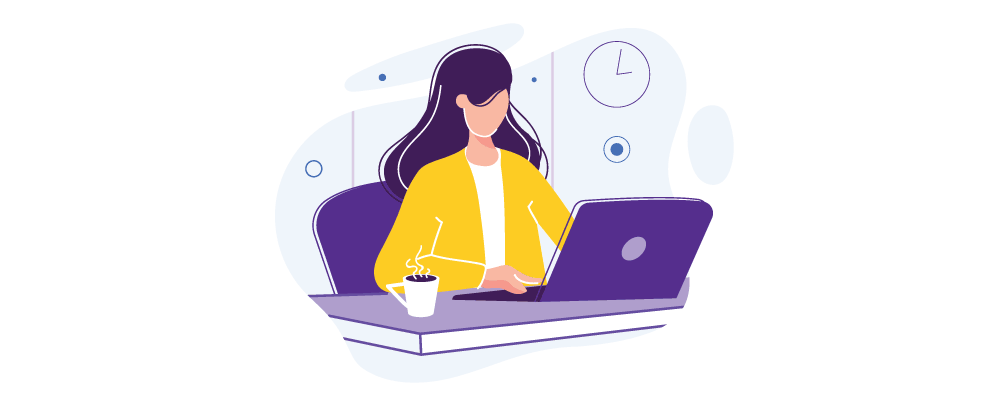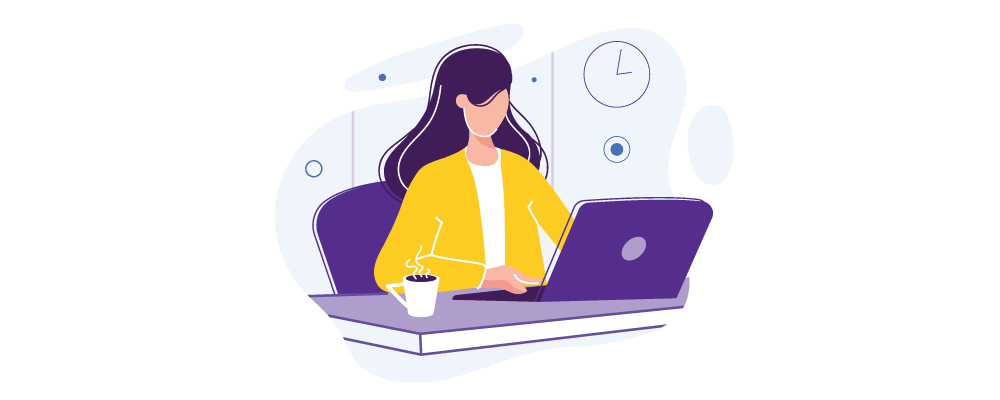 Despite the challenges that threaten your progress, you have to remain steadfast and stare these in the eye and we have the right recipe for that. Here is a list of Tips for remote project managers you need to know that can help you overcome any challenge efficiently.
1. Set Clear Expectations from The Get-Go:
One of the first things you need to know about remote work is that you cannot afford any ambiguities or confusion in any aspect of the business. This is why you ought to set clear expectations from the very start.
Let your employees know their roles and responsibilities and make sure they have a firm understanding of the goals set by the company. By aligning individual goals with organizational goals and providing clarity, you can easily get rid of a lot of obstacles that otherwise might hinder your way.
2. Be Flexible:
One of the reasons employees love remote working opportunities is the flexibility it offers to them in terms of work hours, schedules, etc. when working with remote employees, do not take that opportunity away from them by restricting them to rigid schedules and timelines.
Let them follow their own timelines for a change and be accommodating of their schedules. It will certainly improve the quality of work produced and enhance employees' satisfaction with their organization.
3. Create Opportunities for Communication:
In the previous section, we mentioned that communication is the biggest challenge for remote teams. Make sure your employees have ample opportunities for communication and maintain a healthy relationship.
Use internal communication tools, like Slack, Discord, etc., to stay connected with all the employees in your team. Schedule meetings, use email, and utilize other mediums of communication to interact with your team.
You can also set rules and regulations to increase engagement in the organization. This means scheduling a virtual meeting every other week, real-time interaction daily or at a specified time, etc. This is so that everyone on the team has an opportunity to communicate, and nobody is left out of the conversation.
4. Make Time for Remote Social Interaction:
If you aim to build a cohesive team then informal, social interactions are a must. While on-site works allow you to get together and go to luncheons, parties, etc. the same might not be possible with employees living in different time zones with different schedules.
However, might not be possible does not mean impossible, it means it will be a bit difficult but fruitful, nonetheless. To provide opportunities for social interactions, you can pay upfront for a pizza party, or drinks and then encourage informal interaction among the team members.
Building camaraderie will certainly increase employees' satisfaction with the company and make them more motivated.
5. Schedule Check-Ins:
Check-ins do not always have to be formal meetings or video conferences. Remote managers can check in with an employee over a text message or an audio message. The idea is to stay connected with the employee and offer help if they encounter any difficulty.
With the latest technology, scheduling check-ins is even more of a non-issue. You can join video calls for face-to-face interaction, interact via emails or simply exchange texts over your phone. Communication should be as easy as ABC.
6. Build Strong Rapport with Your Team Members:
Sometimes going out of the way does the trick for you. Rather than restricting yourself to formal communication and maintaining superiority, try communicating with the team members on a personal level. Get to know their hobbies, interests, etc.
The slightest effort from your side will encourage them to be more open about their work and any difficulties they might be going through. The more actively you interact with your members, the better your relationship will be.
7. Schedule Video Conferences:
We know employees are often reluctant to get on a video call, it is the best way of interaction. Visual interaction accounts for the lack of face-to-face interaction that is absent in remote work. It is not only a great way of bringing more clarity to your work but also lets you see how each of your members is doing physically and mentally.
8. No Micromanaging:
As a project manager, you might feel that the employees are not investing their time or putting in as much effort as they should. These feelings can quickly translate into you micromanaging your employees. Micromanaging involves continuous interruptions, asking for reports every few hours or minutes, closely monitoring employees' every move, etc.
Micromanaging, however, does not produce fruitful results for any of the parties, it is stressful for both managers and team members.
Finding the right balance of management is crucial to maintaining a healthy work environment. A well-balanced environment is one where your concern is not with the number of hours invested but with the results put on the table.
Remember, you can not also set the reins free. There should be accountability and organization to make sure employees are aware of their responsibilities and are making ample contributions from their side.
9. Get More Creative with Recognition:
When working on-site, you had farewell parties, birthdays, employee of the month celebrations, and other celebrations, remote work. By being a bit more creative, you can celebrate your employees while working remotely.
Send a box of sweets to the employee's home, gift digital cards, or appreciate their efforts with monetary incentives.
10. Leave Difficult Stuff to Digital Tools:
Technology has pushed the boundaries of possibilities to an extent no one could imagine 10 or 20 years ago. The world of the 21st century is a whole different deal. Believe it or not, there are dedicated digital tools that can reduce your burden by more than half.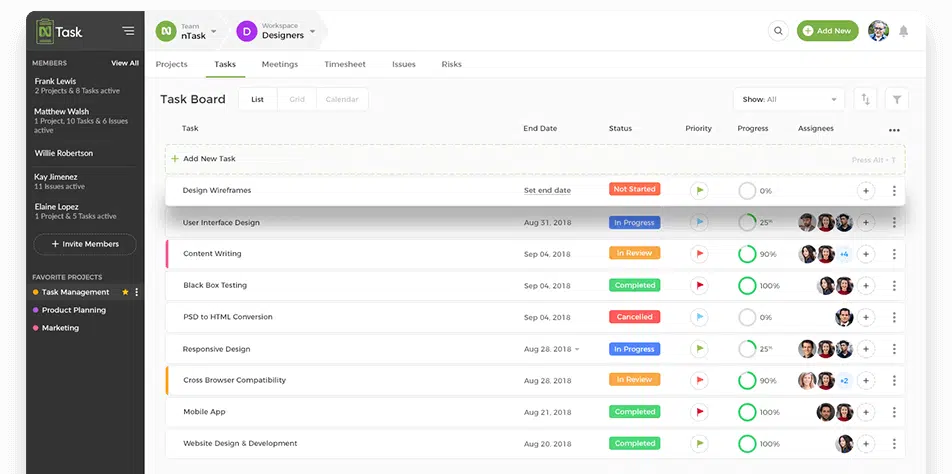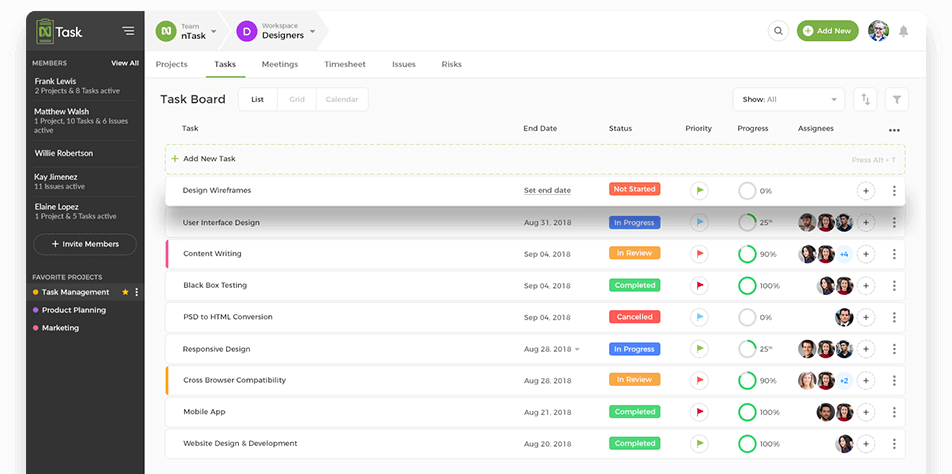 These tools, like nTask, are equipped with the latest features and advanced technology, offering a plethora of management solutions for your wase. Not only are they efficient but also cost-effective. You can explore the vast variety of options available in the market and take your pick accordingly.
Honorable mention:
Wrap Up!
With the help of these tips, managing a remote team or teams is no longer a tough feat. Each of the tips for remote project managers listed above will help you in one way or another. Keep a firm hold on communication and collaboration and utilize the tools at your disposal. We are sure you will ace remote project management rather easily.
Best of luck!
---
More Resources For You: