Whether it is online, or real-life based, project management is a very interesting realm. I am overemphasizing the "realm" terminology because of a multitude of possibilities in this field. There are tons of industries with businesses of varying nature. A job of a project manager can either be easy or super challenging – given how the odds are stacked up against his or her favor.
Project managers have an overall high pay scale. Sometimes, there is a variance in terms of how much skill they have versus the work environment. But, overall, the prospects of making a decent living as a project manager are high.
Challenging Factors In Choosing a Career?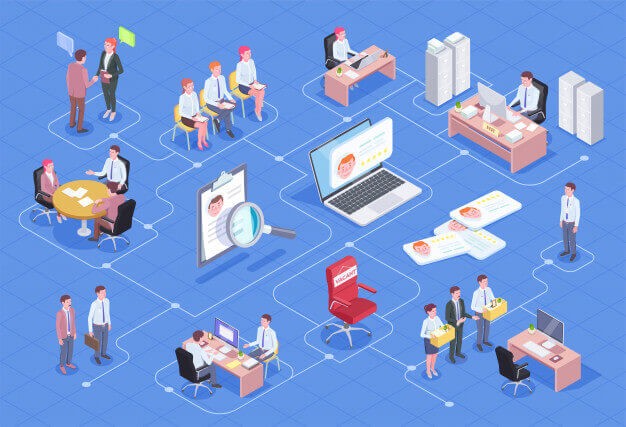 One of the most daunting and overlooked things is a sense of direction. Project management is a very diverse field. There are tons of project management certifications; some of them have prerequisites, while others come by at a hefty cost in terms of examination fee, prior hands-on experience in terms of real-life job sector – so on and so forth.
The ongoing dilemma is the lack of guidance from mentors in the industry. Since there is an abundance of certifications, people often enroll in a whim, while thinking that they might be able to earn a lot more than their current job. Top it off with a change in industry trends pertaining to the specific type of project management certification against the kind of certification an individual has earned.
As a result, the exact number of jobs for that certification might be scarce. It is always wiser to do prior research on what kind of jobs in your country are expected from a particular batch of project managers. Do that before you pay the examination fee for a certification of your "choice." You don't want to see your hard-earned investment going to waste, do you?
Project Managers' Salaries on Average:
Exactly, how much does a project manager make when he or she is working in the industry? There is no preset scale because, as I said earlier, a lot of that income depends on whether you are meeting a certain set of requirements. The base salary is always there, but if you don't have seniority or enough projects to show for in your portfolio, your income might be lower than the average ongoing slab.
Other factors that affect a project manager's salary are, but not limited to the appended variables:
The sector where the PM in question is working, or looking to work.
Years of experience in terms of seniority.
Area of specialization, certifications etc.
Location of the job market in terms of country/ demographics.
The budget of the project.
Of the aforementioned constraints, I think the budget holds significant importance. At times, a project may be running on a short leash. This could cause the project manager to earn less as expected or as opposed to other cases.
Check out the top project management certifications for PRO project managers:
15 Best Project Management Certifications and Courses of 2021
Average Project Manager Salary Vs. Are you Being Paid Your Worth?
Okay, so here are a few ballpark numbers for you to consider. Let's take a look at the basic pay scale for project managers in the industry these days. Since it is the start of 2020, I am not able to base my research on the current year's data. We will take 2019 into consideration for now.
According to PMI experts, the average reported salary of a project manager in the U.S. was approx. $72,000. Top it off with whatever figure that experienced project managers were earning, we are looking at approx. $133,000 salary. Obviously, this salary is on a per anum basis. Monthly salaries vary from industry to industry and from person to person.
Here are average basic salaries based on the demographics all over the world:
Project Manager Salary In Canada: $82,000
Project Manager Salary In The UK: £50,000
Since America was already mentioned earlier, I won't be mentioning the base average salary again. From a general perspective, take the above-mentioned salaries with a grain of salt. This is to give you an idea of what to expect when you are looking to work as a project manager in your industry.
What About a Project manager's Salary on Hourly Contract Basis?
Yeah, that's a valid point. If you are working as a project manager remotely, you will be paid on a contract or per hour basis. In Canada, the rate goes up to $34 CAD, while in the U.S. it total to $44 USD. Meanwhile, if we talk about the UK, project managers can expect to get paid up to 24 quids an hour. That's a decent chunk of cash when you line it up against several hours of work. Of course, the responsibilities scale up accordingly, but sometimes, there is not as much work expected.
What About Digital Project Managers Salary?
That's a little low as compared to project managers working in real-life job sectors. Regardless, a DPM's job is its own legacy with its own challenges and setbacks. Comparing to the numbers that were shared above, a digital project manager's salary breakdown is appended below:
Digital Project Manager Salary in the UK: £38,000
Digital Project Manager Salary in the U.S.: $72,000
Digital Project Manager Salary in Canada: $CAS 61,000
We haven't talked about the Middle Eastern market. Those guys have an interesting bit of numbers going on as well. I will talk about that in another article. For now, what you should know is that if you are looking to seek a career as a digital project manager as opposed to a conventional project manager, expect to have low figure income. The salary difference is at least 20 – 25%.
Expected Salary of an Entry Level Project Manager:
Entry-level project managers don't get paid as much as the experienced ones do. The good thing is that they can get a lot of useful experience. That experience, later on, counts towards building up a decent portfolio. Of course, you will get paid a lot more than you are currently getting at the moment – i.e. if you are working as an entry-level project manager.
Junior project managers, both online and in real life can expect to get a base salary as appended below:
Junior Project Manager Salary in the U.S: $59,000
Junior Project Manager Salary in the U.K: £29,000
Junior Project Manager Salary in Canada: CAD $56,000
If you are just about getting started in the job sector, make sure that you learn about the basics of applied skills as a project manager in the industry. Google can be your teacher if you are willing to dedicate long hours of your extra time over the weekend. Plus, you can also sign up at various online project management forums to share pro tips, and hear what seasoned project managers have to share with you.
How Much Does a Top of the Line/Senior Project Manager Make?
Coming to the crème de la crème, here are an interesting bit of figures that I recently came up with. Based on 2019's statistics, the project managers working as senior employees earn a ballpark figure as stated below:
Senior Project Manager Salary in the U.S.: $91,000
Senior Project Manager Salary in the U.K.: £64,000
Senior Project Manager Salary in Canada: CAD $ 115,000
Over to You:
Let's talk about different factors that have affected your salary as a project manager. We would love to hear your thoughts on this. Please share your feedback through the comments section below. Alternatively, you can write to fwilson@ntaskmanager.com