Google has been ruling the world of the internet since its inception and it is here to stay. From the smallest everyday query to complex problems, google has the answer to everything. With over a billion users worldwide, it has touched the remotest areas of the world and continues to conquer the unexplored.
Google is successfully reigning over almost all the areas of the world. With the newest tools and advanced features, it continues to develop and expand its arsenal beyond leaps and bounds. The world of project management is no different.
Google suite has everything you need for efficient project management. Google Docs, in particular, is a user favorite. The tool offers a variety of different features to help users manage and collaborate on projects. While Google Docs is a good option you might also want to explore other options.
Enter us!
We are here to help you with the best Google Docs alternatives that you might want to see to know more about the choice you have or these alternatives might offer better features. But first, let's take a look at how you can manage your projects efficiently with Google Docs.
Project Management with Google Docs:
Google Docs is an umbrella tool that offers a wide variety of functionalities to its users. If you think Google Docs only functions as a writing or editing tool, then think again, because Google Docs is not to be belittled in its features.
When it comes to project management, Google Docs is second to none. In fact, the tool offers a suite of different options that make it one of the best in the market.
While working on a document, a number of different users can edit the document simultaneously. To keep things simple, Google Docs also tracks all the changes and tags each edit with the relative user's account name.
Users can also converse in real-time using the 'discuss' option. The tool provides for collaboration, communication, and much more. Users can not only edit documents together, in real-time but also improve their productivity and efficiency.
It can also be used for brainstorming and charting new ideas. It also offers a range of templates to its users. In fact, Google Docs offers a project management template of its own to help its users get started with project management immediately.
But even with all the features, there are a few things wherein Google Docs may not be the best choice you have got.
Downsides Of Google Docs Project Management:
No doubt, Google Docs is a great candidate for project management but here are a few things where it might fall short:
There are no dedicated project management features or solutions
You have to integrate Google Docs with other tools from the Google suite to make it suitable for project management
No unified platform for all the activities
No monitoring or tracking functionalities
If you find Google Docs unfulfilling for your business requirements, here are a bunch of other options that might do the trick for you.
Top 9 Alternatives to Google Docs:
Here are some of the applications you can use instead of Google Docs.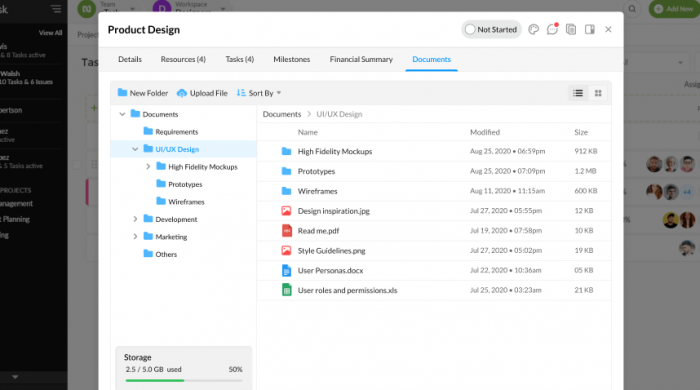 nTask is our absolute favorite when it comes to project management. The tool is relatively new on the scene but has quickly established itself as one of the best in town. It offers seven different management modules catering to different processes in your business.
The management solutions include:
Project management
Meeting management
Task management
Team management
Issue tracking
Time tracking and timesheet
In addition, the project management tool offers visualization tools so that users can see a big picture of all the tasks in the workflow and keep up with the latest developments in the project.
Key Features:
Divide your project into tasks and subtasks, add to-do lists, etc.
Identify and highlight dependencies
Set start and end dates for tasks
Assign custom statuses to tasks
Resource allocation and management features
Track billable and non-billable hours
Notifications, alerts, and reminders
Identify and mitigate tasks
Let's you add comments to exchange feedback
Simple drag and drop functionality to share files
Create folders and subfolders to keep everything organized
iOS and Android mobile apps
Integrations with third-party apps
Pricing:
Basic plan – available for free forever
Premium plan – $3 per user per month
Business plan – $8 per user per month
Enterprise plan – Custom pricing
Organize Your Documents with nTask

Manage tasks, documents, projects, collaborate, and share files, at one place. Sign up today!

Monday is a comprehensive tool offering a suite of features for project management. The tool has been ranked as one of the best by Capterra and G2 in various categories.
The Monday.com tool, along with project management capabilities, also offers other solutions that can help you run your business with much ease.
Key Features:
All-in-one platform for planning, managing, tracking, and delivering your project
Offers readymade templates for immediate use
Allows users to co-edit in real-time and share comments instantly
Transforms words into action items
Drag and drop interface
Autosave work
Multiple integrations unify your workspace
Automations save time on recurring tasks
Offers multiple views including maps, calendar, timeline, Kanban, and more.
24/7 customer support helps you with anything you need anytime.
Pricing:
Individual– free forever
Basic – $8 per user per month
Standard – $10 per user per month
Pro – $16 per user per month
Enterprise – custom ricing available on the contact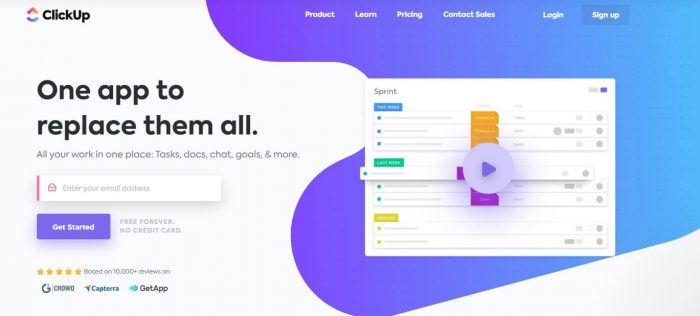 ClickUp is another one of our favorite Google Docs project management tools. The tool is a one-stop-shop offering all the features you need for efficient project management. Click Up offers templates to its users as well as multiple viewing options so that its users can manage and track their projects without any hiccups in the process.
Key Features:
Multiple formatting options
Edit in real-time alongside your team members
Tag others with comments
Assign action items to team members
Convert text tasks
Connect Docs to workflows to keep everything in one place
Categorize Docs for easy and quick accessibility
Foolproof security
Activate Focus-mode to cancel the noise around you
Pricing:
Free– Free forever
Unlimited – $5 per user per month
Business – $9 per user per month
Business plus – $19 per user per month
Enterprise – Contact ClickUp sales for custom pricing
4. Wrike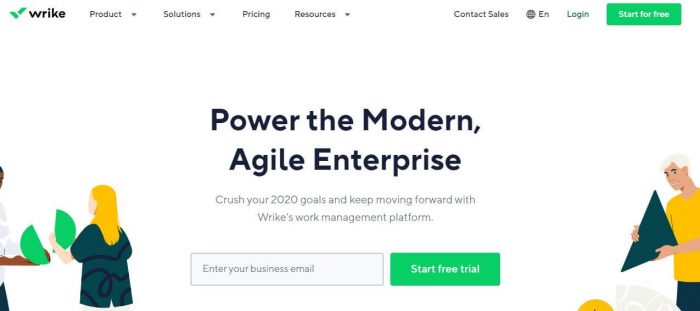 Wrike gives Google Docs a run for its money with its robust features. The tool has maintained its top position in the management world with its high usability and advanced features. Wrike helps you create and assign tasks, communicate and collaborate with team members and keep track of all the activity in the workflow.
Key Features:
Customizable features for workflows, dashboards, etc.
File sharing, tracking, and reporting features
Offers a 360-degree view of all the activities across various projects in the organization
Offers smart automation and risk prediction with AI technology
A variety of ready-made templates
Offers 400+ integrations with third-party apps, including Google Calendar
Pricing:
Free – $0 per user per month
Professional – $9.80 per user per month
Business – $24.80 per user per month
Enterprise– Contact Wrike team for pricing
Related:
Wrike Project Management Tool Review: A Champ You Need in 2022
5. Asana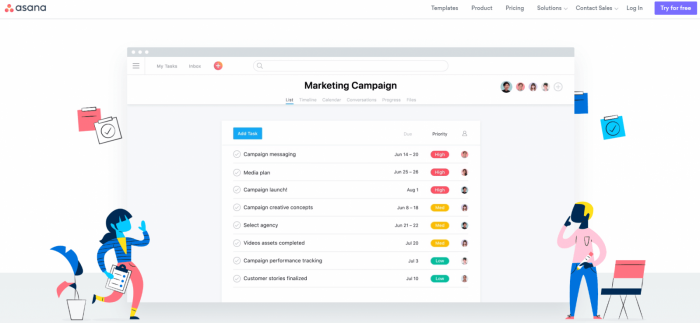 Asana is another one of the most project management tools in the world. The tool is renowned for offering everything under one roof so that users do not have to hustle between different tools to keep up with their work and might just be the tool you need to in place of Google Docs project management.
Key Features:
Offers boards, lists, timeline, and calendar view
Offers 50+ ready-to-use templates
Integration with 200+ tools
Customization options
Manage project from the very start till the end, without any hiccups in the process
Track and monitor performance with reporting features
Communication and collaboration functionalities
Android and iOS app
Pricing:
Basic – Free forever
Premium– $10.99 per user per month
Business – $24.99 per user per month
Asana Enterprise– Contact the Asana team for custom quotes.
6. Trello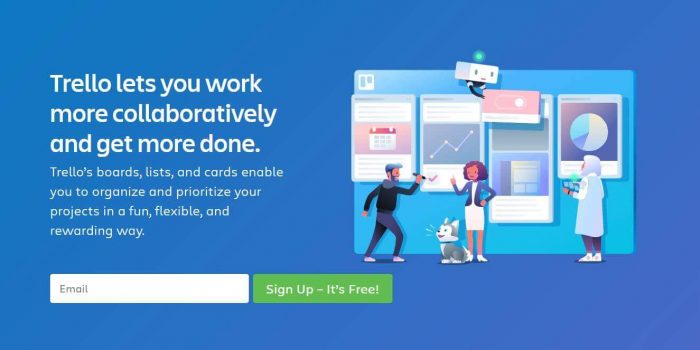 Trello is our 6th pick for this list. It is a versatile option for users who want to keep things simple and fun. Trello is a widely known tool for teams that want to improve their productivity and efficiency. One of Trello's most unique features is its built-in robot called Butler that simplifies project management with various automation options.
Key Features:
5 visualization options – cards, lists, timeline, calendar, and table view
Trello card keeps a record of the minutest details of your tasks
Offers list view of all the Trello cards in the workflow
Exchange feedback with your team
Automate tasks and workflows with Butler
Offers easy-to-use templates
Dashboard to offer insights into project stats
Integration with apps
Drag and drop feature
Pricing:
Free – $0 for the whole team
Standard – $5 per user per month
Premium – $10 per user per month
Enterprise – $17.50 per user per month
7. Smartsheet

Smartsheet is our last pick for this list. It is a robust tool offering very many features for its users. Smartsheet claims to 'transform work into dynamic work, unifying collaboration, workflows, and content management on one flexible, secure platform'. Over the years since its inception, the tool has established itself as one of the most trustworthy tools in the market.
Key Features:
Scalable project management features
Improve visibility with task tracking
Resource management
Budget tracking
Strategic planning
Integrates with various apps for smooth flow of work
Pricing:
Pro – $7 per user per month
Business – $25 per user per month
Enterprise – Contact Team Smartsheet for custom pricing
8. Nuclino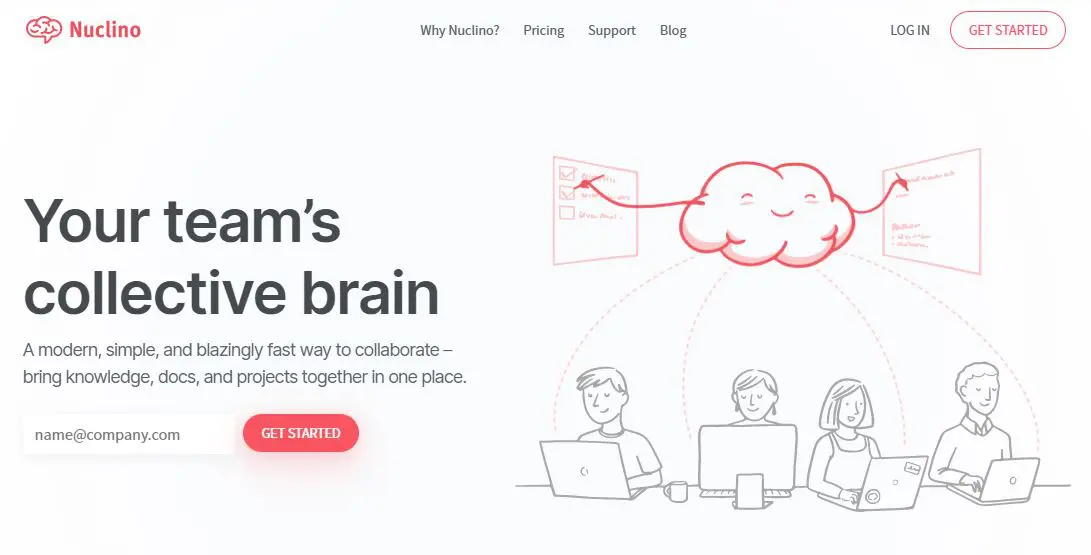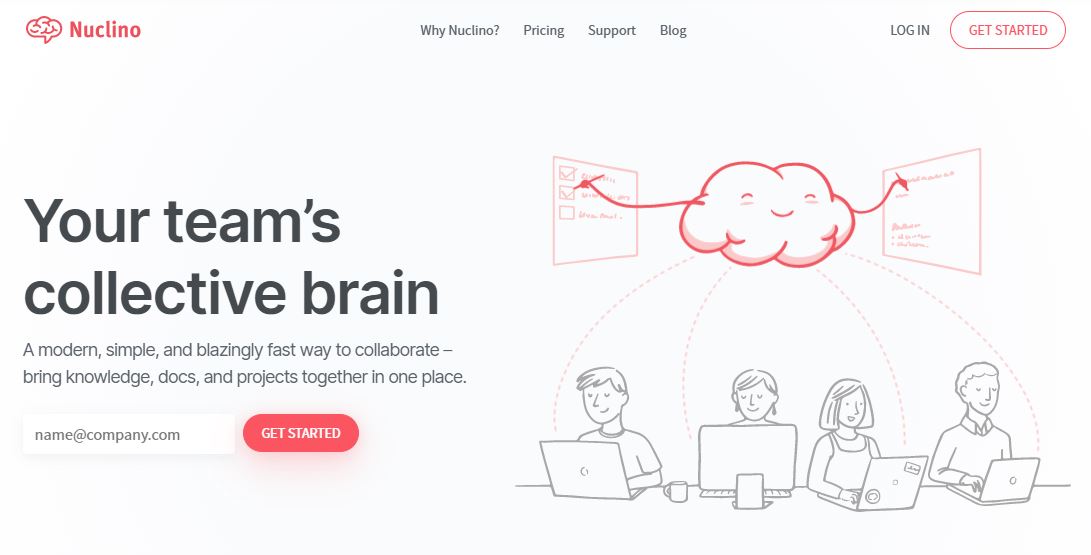 Nuclino is another great alternative for Google Docs. It provides a modern, simple, and fast way to collaborate and coordinate with your team. With Nuclino you can easily share knowledge, and ideas and boost connectivity with your team members.
Moreover, it is trusted by over 1,200 companies to share files, docs, and innovative ideas. It comes with a bucket full of features.
Key Features 
You can use it as one space to collaborate and coordinate with your team.
Create eye-catching content by using images, videos, text, files, and embeds.
Visualize work with views.
Autosave projects as well as using filters for instant searches.
Link one item to another by simply using "@"
Manage projects by using board views, task views, and fields.
40+ integrations to streamline your workflows.
Pricing 
There is a free version with up to 50 items and 2GB of total storage.
 The standard plan starts at $5 per user per month. It includes unlimited items, admin tools, version history, single sign-on, and 10GB of storage.
9. OnlyOffice Docs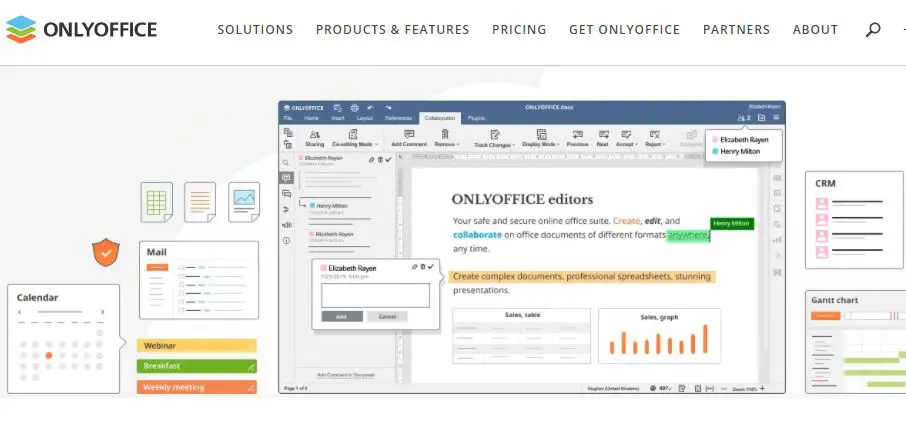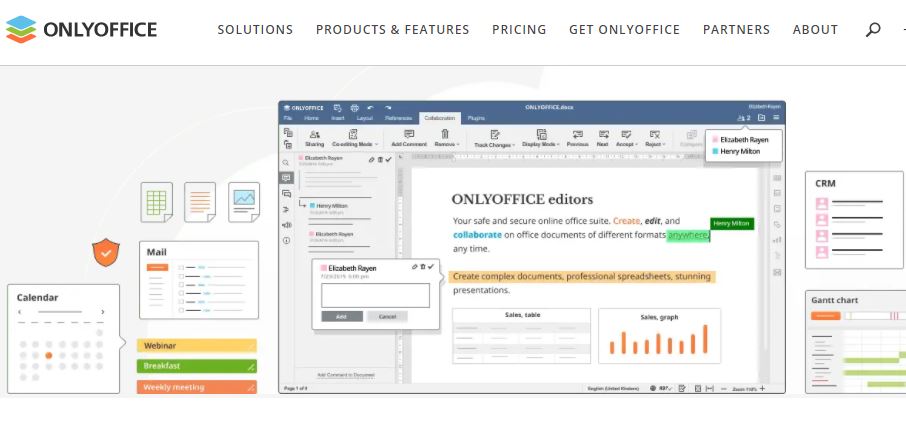 OnlyOffice Docs is one of the best Google Docs alternatives. It is one of the most secure and productive software. It provides teams with the space to make easy collaborations and sharing.
Moreover, the best part is that it is free and an open-source alternative to Google Docs. However, you would need some time to learn its tools and wrap your head around them.
Additionally, it is regarded as the world's number 1 office suite. It comes with a variety of features to help you ease your processes. Whether it is collaboration, editing, customization, or spreading the word, OnlyOffice Docs can help you do it all.
Key features 
It is great for creating complex documents, spreadsheets, presentations, and ready-to-fill-out forms. 
Supports multiple formats including, Docx, xlsx, pptx, odt, ods, odp, doc, Xls, ppt, pdf, txt, rtf, html, epub, csv.
Mass mailing and co-author text documents.
Ultimate data security and control.
Personalize online editors and create plugins to easily connect them to editors.
Multiple integrations to automate workflows.
Pricing 
There is a free Enterprise Edition. It is best suited for enterprise-ready editing and security features. It can be used by thousands of users.
There is also a Developer Edition. It is best suited for software developers. It supplies them with the features for powerful document editing, extends their service functionality and helps to create the best content.
Conclusion:
We just gave you a rundown of the best tools that can replace Google Docs project management. With all the key features and pricing details in front of you, you can make a smart choice for your business.
Which tool is your personal favorite amongst the ones listed above? Let us know. We will be happy to hear your opinion.
Best of luck!
---
You May Also Like: