The 21st century has a barrage of viruses and syndromes. FOMO or Fear of Missing Out is one of them. It comes off as a natural reaction to certain things. While it is true that the feat of missing out in any scenario kind of hinders your ability to function properly, the "ailment" is curable with practice and self-awareness tactics.
Physical illnesses have been a part of human lives since we first came into being, but mental illnesses gathered traction quite recently. They are, in many cases, deadlier than their physical counterparts.
Out of the many mental illnesses that litter the human population nowadays, FOMO is one of the very few that are very impactful in today's world. Don't know what we are talking about? Let's talk in detail about what FOMO is and what impact does it have on our daily productivity.
What is FOMO/ Fear of Missing Out?

FOMO or Fear of Missing Out is one of the most famous syndromes of today's world. More than half of all social media users out there, even before the pandemic, were suffering from this and the pandemic only made it worse.
Why? Well, mostly the people that have a presence on social media always expect to see all the news, events that they have to attend, or any office activity that they wanted to be a part of, but the pandemic shut all of that down in a jiffy and FOMO prevailed.
One thing you have to understand is that, even without the changing rules by which we approach other people daily, the office would become quiet just because the people on social media are busy commenting on Facebook posts or tweeting on Twitter.
This makes FOMO a formidable adversary of productivity in any situation. Let's take a look at how it affects the workplace.
Fear of Missing Out Affects Workplace

Whenever we think about the syndrome FOMO, the initial thought in our mind is an image in which different zombie-like figures roaming the workplace corridors with different mobile gadgets in their hands.
That's basically how baby boomers review millennials in a wider thought.
But even if you think that this image is a reality, these zombie-like figures are your co-workers now and have since graduated from their teens to our leading workforce individuals.  And if you think that FOMO is affecting millennials more, then it's high time that you think about the fact that this loss in productivity is going to cost your business a pretty penny.
To be honest we can't even predict the actual reason for someone FOMO because there might be more than one reason to make the person feel like that.
If we talk about the workplace then these reasons might be:
The fear of not being asked to join an important meeting
The fear of not being able to attend a physical or an online meeting, and chiming in with your thoughts regarding a specific issue
The fear of not being invited to a company retreat or even a normal office party
Even the fear of not being able to be a part of a hilarious lunch break group chat in the break room
These reasons might look quite bleak and petty to some of our audience, but these are real issues for some people and we have to take them seriously. Because, if you don't, then you are being socially irresponsible and you might lose an excellent employee over something that could've been very easily dealt with.
There is another thing that you have to look out for and that is FOMO's brother in arms, in killing productivity, which is information overload. One of the leading researches has shown that there is a cordial relationship between FOMO and information overload.
Let's consider a scenario where John is an employee in an organization that is reeking of juice stories every hour.
John, who is suffering from FOMO, is already checking up on every social media platform for new updates about everything that happens around him, and in the lives of the people around him.
This FOMO, or more commonly known as: 'Fear of Missing Out' factor is already decreasing his productivity in the workplace, but there comes a time when he consumes the total amount of information that he could consume in one day.
This limit can come at the end of the workday, but if something juicy happens in the early hours of the workday and he consumes so much information that he couldn't even perform amicably at the office that day. What happens then?
His productivity takes a hit and it affects the overall workload progress that he needed to keep track of. This is why FOMO and information overload go hand in hand whenever productivity is concerned.
The sad part is that this information was not even valuable or useful to the work that he needed to perform at the office that day, then why did he feel the need to overload his mind with all that?
This is why it is necessary, to keep yourself in check in the office or even in your personal life, whenever you are consuming information from all around you because not all information is valuable or even necessary.
According to a recent study that was conveniently named "Information Overload", was conducted and it showed some amazing stats. It showed that over 46% of the American workforce is overloaded with information at work, 56% of the people found it extremely tedious to keep track of all of the information that they were being by the environment around them.
One other fact that this research unearthed is that more than 47% of the workforce is even having trouble finding information. That is unusual, but it is even more worrisome because if they are having trouble finding any information to consume, how can you expect them to work?
If you look at a normal workday in this digital age, you have a dozen devices around you that are always buzzing and chiming with notifications from all over the world. These dings are not only torturing our attention span in our work life but even when we pack up and go home.
There is no off switch to them if you are addicted to them, but if you want to get rid of them, there are a lot of different ways to turn off these distractions.
Check this out: 
6 of The Best Applications to Keep You Focussed and Distraction Free
This situation might appear to be quite dire but there are ways that you can turn your FOMO into JOMO (Joy of Missing Out). Let's look in detail as to how you can safely do that.
Turning your FOMO/ Fear of Missing Out into JOMO/ Joy of Missing Out

If you are living in a world where FOMO is the three-headed dragon that wants to suck all the information from the universe, there will always be an Avenger named JOMO to take it down. Yeah, I know that's a terrible name for an Avenger, but bear with me on this one.
Joy of Missing Out is a concept which is the countermeasure we need to get rid of FOMO from our work lives and one way to do that is "Team Messengers".
How can team messengers do that?

Well, team messengers are designed to get rid of your need to consume information every few seconds when there is actual work to do in the workplace. We don't promise that every single team messenger can do that, but some of them have some amazing features that you can't ignore.
The main ability of such software is to sum up every piece of information from every source on your mobile device, no matter how big or small it is. If you want to look for a team messenger in today's world, then you should look closely at its features and how it can successfully convert your FOMO into JOMO.
Let's look at some of the features that a good Team Messenger should have.
The Ability to Get Rid of Excessive Notifications

Whenever the employees of the company are using the team messenger provided by the company, one feature that they should have, above all else, is the ability to turn off notifications and keep your mind focussed on work.
This enables them to limit the amount of information that they would consume in a day. This creates another hurdle for the company because the amount of information that a CEO consumes in a day will be quite different from someone who just joined the workforce a few days ago as a graphic designer or a web developer.
So, how can a company impose a limit on information consumption, if everyone's tolerance is different?
That's why if you think you can tolerate more information than your peers, then you can. But let others improve the quality of information they consume by putting a limitation on the quantity.
Letting Everyone Choose their Own Way of Communication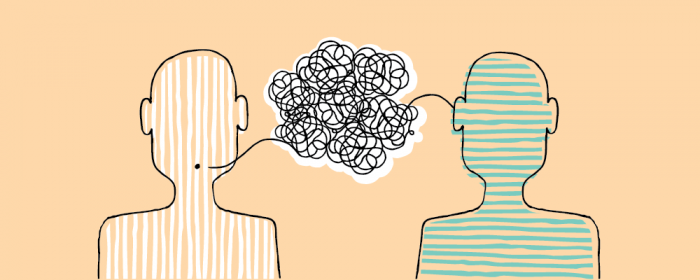 The team messenger should have a variety of different modes of communication embedded in them. If John wants to make calls via the application, wants to text the whole summary of his work to the manager or make international video calls to the teams abroad, then he should be able to do that.
When you give the employees, the freedom to choose their own way to communicate with the people, your company's productivity will boost and that will bring more value to the company.
The Application should have AI-powered Features

The application that the company chooses must have artificial intelligence embedded in it. Period. Why is that so necessary? In this complex age of unnecessary information, actions, and gestures all around us, wouldn't it be easier if you didn't have to do much of the work and let the machine handle the heavy lifting?
The rule of thumb for selecting application these days is that, if your chosen candidate has AI features, your team's productivity will rise exponentially.
How is that possible? Let us consider a scenario.
Imagine that John has to craft a text message to his peers about his work every minute or so. Won't he be better off if an AI featured application analyses responses and suggests replies accordingly? Odds are that he would be. Besides, it will also save John a lot of extra time that he can use to focus on other "unproductive" things during office hours!
These new artificially intelligent applications are crafty when it comes to consuming information far better than the human mind. They can express that information quicker than the average human. So, why not have an application, that can do all of that and has all of the other features that we recommended in the article, which will increase employee productivity?
Fear of Missing Out from Long Haul Perspective!
FOMO is a real worry and the sooner that you realize the danger that this syndrome poses, the better off you'll be. Why? Because every day, the workforce is joined by millennials that have an actual need to be in the know of everything, then how will you justify being ignorant of this syndrome?
So, to make sure that your team is as productive as it can be, choose your team messenger carefully and it will benefit you in the long haul.