Bill Gates coined the phrase "Content is king" in 1996 and it holds grounds to date. In fact, over the last decade, content marketing has become a major focus of organizations, big or small. Statistics suggest that over 82% of marketers are actively involved in content marketing. 
The ever-increasing numbers are proof that content marketing is here to stay. This brings us to our topic – content workflows. Workflows are important to the efficient functioning of an organization and the processes running within it – and that's a fact etched in stone.
The same is true for a content workflow. Creating content has its own challenges, fishing out a blog piece every other week is simply not it. Countless areas need your attention – staying true to deadlines, creating related content, publishing it at the right time, and much more.
There are a hundred things that can go wrong when creating content and publishing it. This is where content workflows come in handy. A content workflow is basically an organized timeline of how you are going to go about a project, what tasks it involves, who are the resources, and the like.
Let's take a look at a formal definition of content workflow.
What Is a Content Workflow?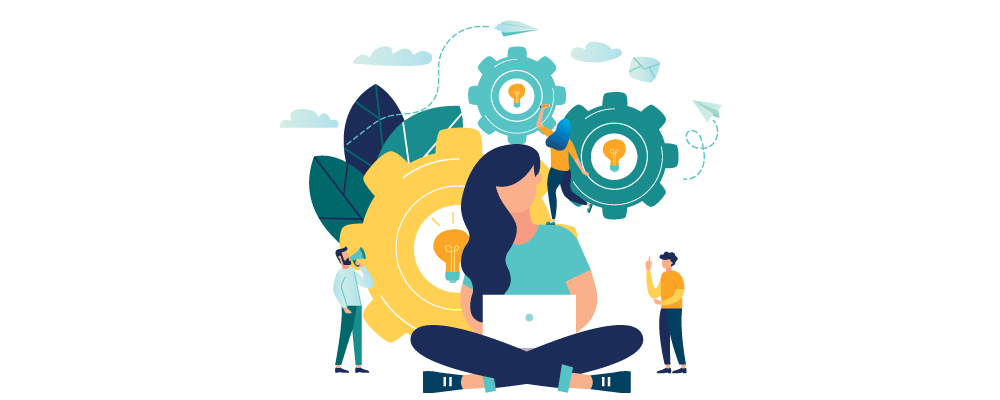 Mat Murray, a content strategist, defines it in the following words,
"Content workflows are the tasks that a person or content team will need to go through to complete a piece of content."
A well-structured workflow translates into better planning, precise execution, timely completion, and publication. No matter whether you are working with a team or individually, having a proper workflow means that you are all set for the project, ready to conquer everything!
Keep in mind that content is not just a 'piece' you publish every now and then. Creating content and generating traction through content requires the involvement of the content team, content scheduling tools, clarity on content type and format, and much more.
It's a well-thought-of and well-put-together plan that offers details of everything that constitutes the content-making process.
What Are the Benefits of Having a Content Workflow?
There are multiple reasons why an organization should go for a content workflow, we will be highlighting a few of them in the pointers below. An organized workflow ensures that:
The content produced is accurate, consistent with the content produced previously, and delivered on time.
Goals, set ahead of project initiation, are met and the deadlines are attainable.
Employees have a clear understanding of their role in the project and how they will contribute to its successful completion.
Employees are actively engaged in the project and communicate and collaborate smoothly.
Time is used efficiently by cutting any extra time spent on recurring tasks or templates.
High-quality content is produced and published for the audience.
There are more opportunities for content promotion to attract more people.
You can track tasks that determine the successful completion of the project.
 You are a step ahead and ready to handle any issues that hinder your way.
A good workflow means that the team has a firm understanding of its capabilities and optimally utilizes its skills to produce the best results.
How To Create a Workflow That Actually Works?
By now, you might be wondering, how to make an awesome workflow for your team? Well, here's the answer. Creating a content workflow is a step-by-step process. These easy-to-follow steps ensure that your content team is on the right track and the goals will be accomplished on time.
Without further ado, let's take a look at these steps:
1. Plan. Plan. Plan!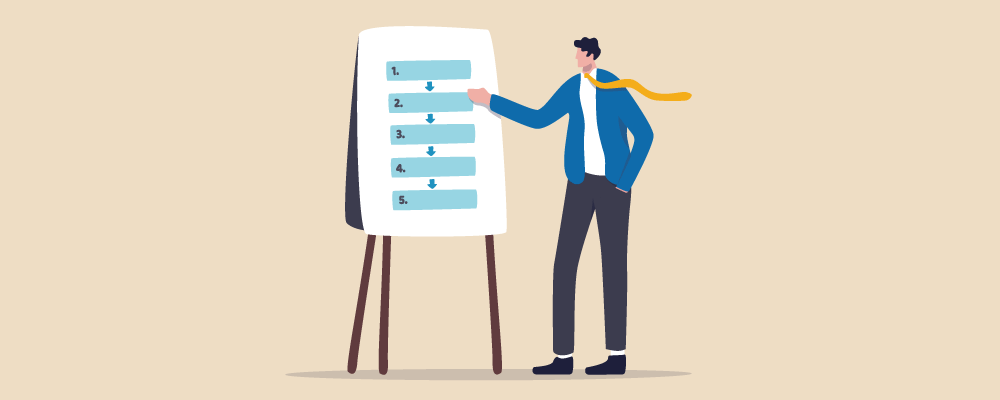 We cannot stress the importance of planning enough. Before you step into the process, you must plan everything beforehand. From the very initiation of the project till the end. Take into account any issues or bottlenecks that might crop up while you work on the project.
Keep track of all the resources you will be employed in the project, including the team members, as well as tools. Devise a budget as well to make sure you are not expending more than what you can and are staying within the limits of your finances.
Planning also involves the division of the whole project into smaller assignments or tasks. Dividing tasks into subtasks or setting milestones is up to you and the requirements of your project. Also, while planning, make sure that you understand the needs of your target audience since you will have to shape your content accordingly.
Tip: Do not overcomplicate things by overdoing task division. Use the rule of thumb to keep it simple and efficient.
Planning also involves content scheduling – how and when will the content be produced and published? Create a timeline, and allot specific deadlines for each task. You can also set milestones to mark the completion of certain aspects of a task, create a to-do list, and so on and so forth.
Run your plan through the team members to make sure that they are on board and understand each and every aspect of it. Welcome any input from your members, in fact, encourage them to contribute their opinions. Identify gaps, if any, address issues, and answer any questions that might arise.
Proper planning is the hallmark of good execution and better outcomes so make sure this stage is carried out with great care and acute efficiency.
2. Assign Tasks to The Right Resources
Once you have planned out everything and are ready for the next step – start allotting tasks to the right team members. While assigning resources to each task, make sure that their skills and expertise match with the task assigned.
The content team is not limited to writers but involves graphic designers, photographers, videographers, editors, proofreaders, SEO specialists, etc. So, you have to make sure that the right task is assigned to the right team members and that you are making optimal use of their skills and abilities.
While assigning tasks, you will have to include different information in the content brief for each individual. Don't worry, the brief will actually help you generate quality content and will ensure that the content is in line with your organization's aims and objectives.
3. Create Content
This is probably the easiest step of all – create content!
You have all the tools, resources, etc., everything is set in stone, the signal is green, all you have to do now is step on the paddle and put everything into action.
Creating content is not limited to writing, it means:
Writing the first draft
Identifying gaps if any
Editing it
Make sure that it is consistent with previously created content
Proofreading the text
Adding pictures, videos, etc.
Optimizing the content for search engines
Once everything is done, send it for publication.
4. Make Workflow Visible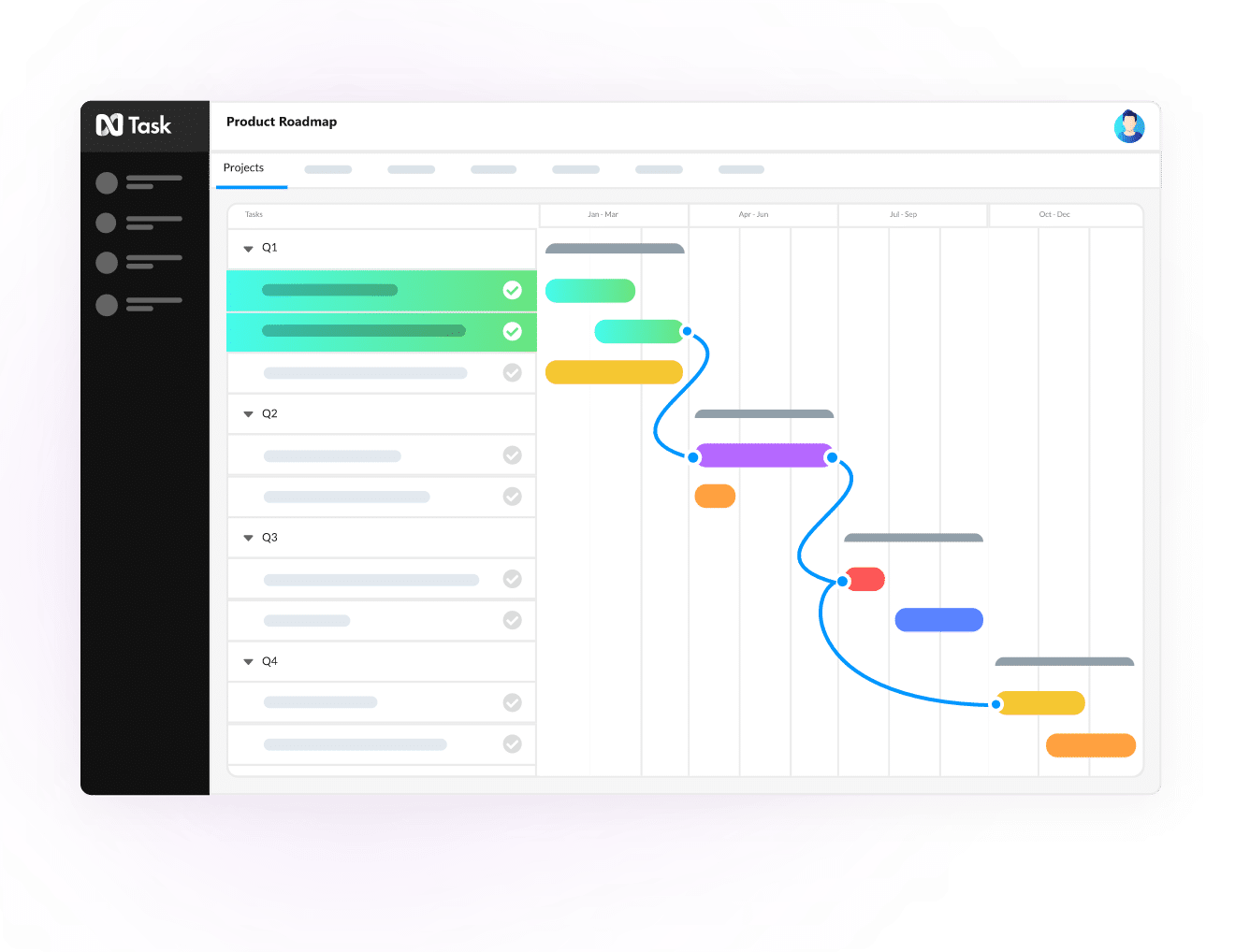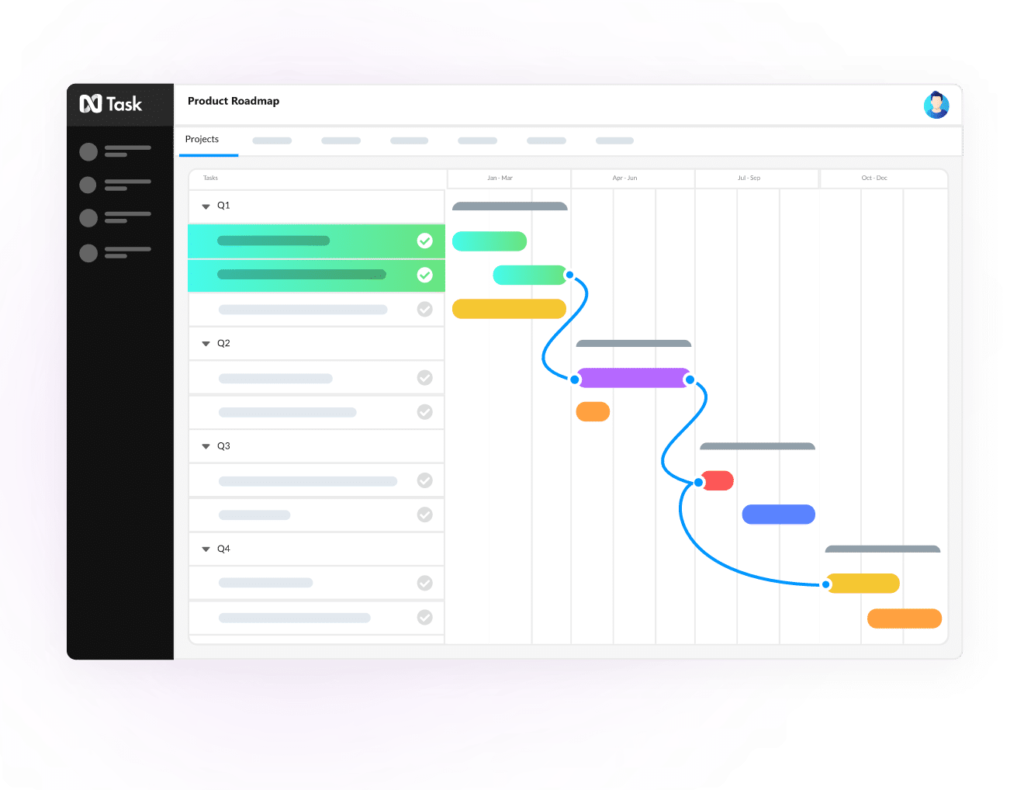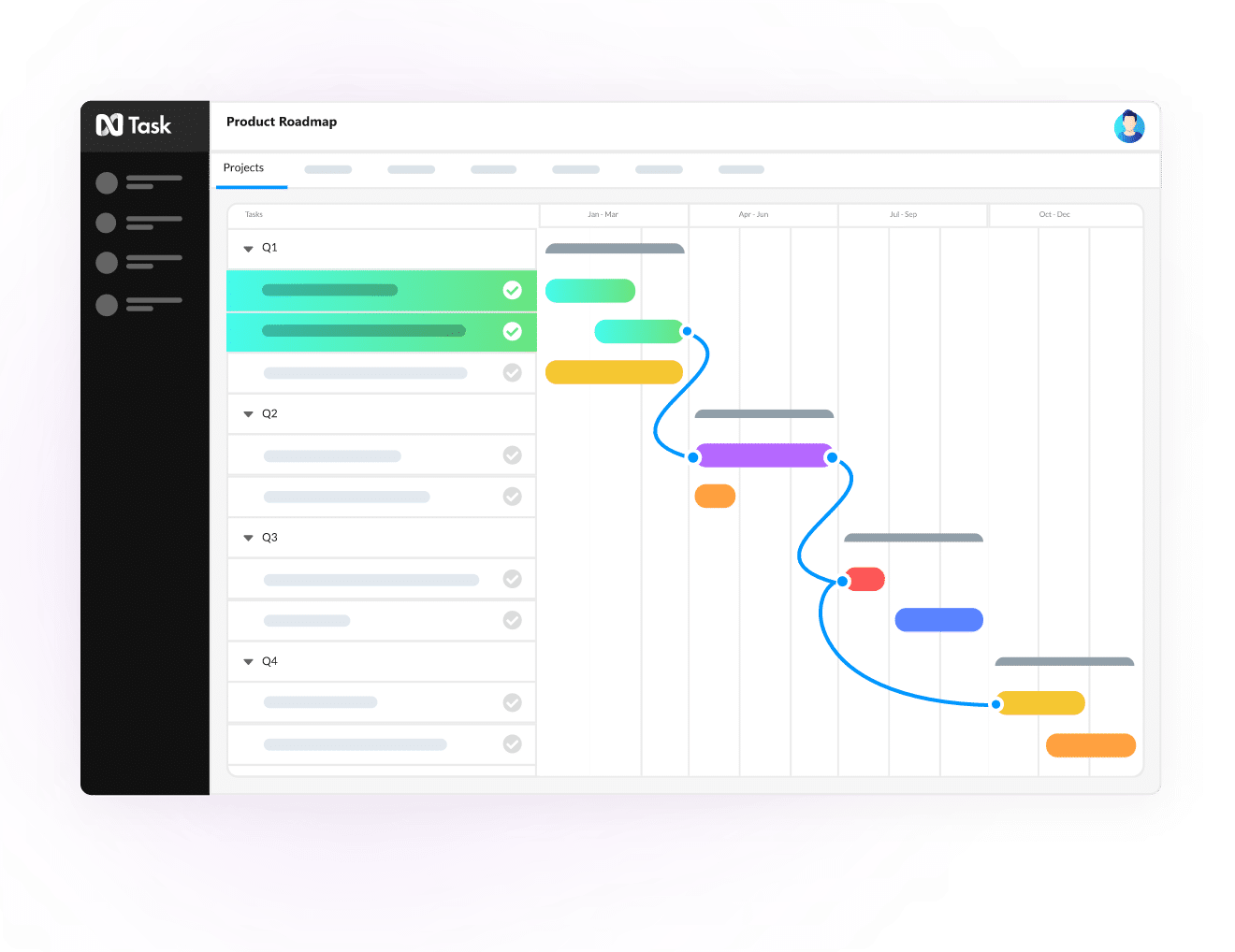 While your team members are working on the content creation part and the plan is in motion, you have to make sure that everyone is aware of the progress of the project. This includes you, the team members as well as the stakeholders.
Every individual involved in the project has to have access to the workflow. An overview of the workflow in progress will help them understand their understanding of the project.
As a part of the team, individuals will get insights into how far or near they are to project completion. Also, this could be a place for them to communicate and collaborate with one another. They can also identify what tasks need their immediate attention and so on.
Stakeholders also get an overview of the project in process. They can keep an eye on how the project is progressing. They can also contribute their opinion or feedback if and when needed.
For the content manager, on the other hand, the overall outlook is the easiest and most efficient way of keeping up with the work schedule. It keeps them updated about the latest developments, helps them gauge the performance of other individuals and the data obtained also helps with planning for the future project.
So, it is a win-win through and through!
5. Create Templates
Once you have everything planned out and determined the end results, you can start creating templates to make sure you do not have to do the hard work anew once the next project starts.
One plus point is that the type of content and its format usually remain the same i.e., blogs, articles, social media posts, ads, etc. Once you have gotten a firm grip on how you are going to produce a specific type of content, you can start replicating the process for the next pieces.
Use your experience, skills, and understanding of the project to create a template that you can use again and again for different projects. This significantly reduces the time and effort you spend on creating new plans and executing them.
All that is left to do is to take out a template, make any minor changes it needs and start working right away. Moreover, since your team members will already be familiar with the pattern, they will have no problem adjusting to the timeline.
6. Simplify The Process with Content Management System
No matter whether it is content planning, execution of the plan, tracking, creating templates, or anything else, having a good content management system can relieve you of a lot of burdens. A high-level system will ensure that you are in control of the project and are staying on top of everything that goes on in creating content.
You can either completely shift to a new content management system or integrate the tools you already use with an efficient content management tool.
Believe us when we say this, a good tool will streamline the process and make your life so much easier. You can take a look at this post to learn more about such content marketing project tools and how they simplify your project.
Conclusion:
I think we have equipped you with everything you might need when creating your own content workflow. All you have to do now is to follow these steps to make the process easy and more fun for yourself and your team.
Remember you can simplify the process to a great extent by employing a tool, so we'll suggest you place your bets on that. We are sure you won't be on the losing end.
Before you go, we would like to tell you that, in case of any questions or feedback, you can reach out to us at info@ntaskmanager.com, we will promptly address your queries and would also love to hear your opinions.
With that, we would like to bid farewell to you. Till next time, adios amigos!
---
More Resources For You: