Are you looking for an alternative to Teamgantt for your project management needs? With so many options out there, it can be hard to decide which one is right for you.
In this article, we'll uncover the 11 best Teamgantt alternatives for 2023 and how they can help you get your projects done efficiently.
What is Teamgantt?
Teamgantt is an online project planning and management platform that enables its users to create, assign, track, and ultimately finish projects within the desired time frame. It provides a comprehensive Gantt chart-based workflow that allows users to accurately monitor progress toward their task completion dates.
With Teamgantt's intuitive interface, users can quickly identify upcoming tasks and dependencies without having to manually keep track of them.
Additionally, Teamgantt's collaboration features allow for real-time communication between team members so everyone can stay up to date on project timelines from anywhere in the world.
The platform also boasts powerful reporting capabilities that enable individual contributors or management teams to easily compare actual performance against planned timelines at any given moment in time.
Ultimately, Teamgant's features make it one of the best solutions for planning and managing projects across multiple teams with speed, accuracy, and efficiency – all from a single dashboard.
Simplify project management
with nTask today!
Who is Teamgantt for?
Teamgantt is a project management software for teams of all sizes. It's designed to help organize and manage workloads, plan projects, and collaborate with team members in order to keep everyone on track and work on the same page. Teamgantt is suitable for businesses of any size that want an easy way to manage projects, including freelancers, small teams of 5 people or less, as well as larger organizations with up to 500 people.
With its intuitive drag-and-drop interface, Gantt charts, and real-time updates it takes the hassle out of tracking multiple moving parts. The software can handle everything from task creation/delegation to setting deadlines/milestones and even reporting progress – so you can be confident your team will make their mark on every project!
How Does Teamgantt Work?
Teamgantt is an online project planning software that helps teams plan, track and collaborate on their projects. It is a powerful tool for organizing complex projects and providing a visual representation of tasks and timelines.
The software can be used to create task lists, assign resources, set deadlines, define project milestones, build Gantt charts (visual representations of the project), recalculate projected completion dates based on changes made to the timeline, allocate budget and actual costs over time, etc.
Teamgantt also provides communication tools like comments & @mentions allowing users to keep team members updated on the progress while working remotely or in different cities/countries. Also, features like user roles & permissions enable managers to have control over who can access what information & make adjustments accordingly.
With its friendly user interface & robust feature set Teamgantt simplifies the whole process of coordinating a project from start to finish making it easier for everyone involved in the team effort.
What functionalities does Teamgantt offer?
• Gantt Charts: Visualize tasks, duration, start/end dates & resource allocation at one glance.
• Project Scheduling: Prioritize tasks to stay on track with your timeline & forecast potential issues in the future.
• Resource Management: Streamline project/task assignments across team members or departments.
• Task Tracking: Monitor progress & follow up with team members on specific tasks or milestones.
• Collaboration Tools: Communicate effectively through discussion threads within individual projects as well as across teams/departments.
• Custom Reports & Dashboards: Generate customizable reports and dashboards to quickly assess the overall performance of each team member or division.
1. Low Cost: Teamgantt can be quite expensive, especially for larger projects. A Teamgantt Free Alternative provides an excellent way to keep track of projects without incurring a financial burden. Not only are they more cost-effective than their paid counterpart, but they often have similar features and functionalities.
2. Flexibility: When working in a large team with multiple tasks, it can become difficult to manage tasks efficiently when using a paid solution like Teamgantt due to the limited flexibility options that are available.
With a free alternative, you can customize your project plan as needed and make changes on the fly as required by the project requirements or other factors such as budget constraints or customer preferences.
3. Transparency: Having an open-source project plan allows for better team collaboration and transparency by giving everyone a clear view of what needs to be done in order for the overall goals to be achieved faster and more efficiently without any hidden agendas from individuals who may want different outcomes from the rest of the team members.
This is important so that all tasks are completed within a timely manner without any delays or missed deadlines due to miscommunication issues which can plague larger teams with complex projects if not managed correctly.
11 Best Teamgantt Alternatives for 2023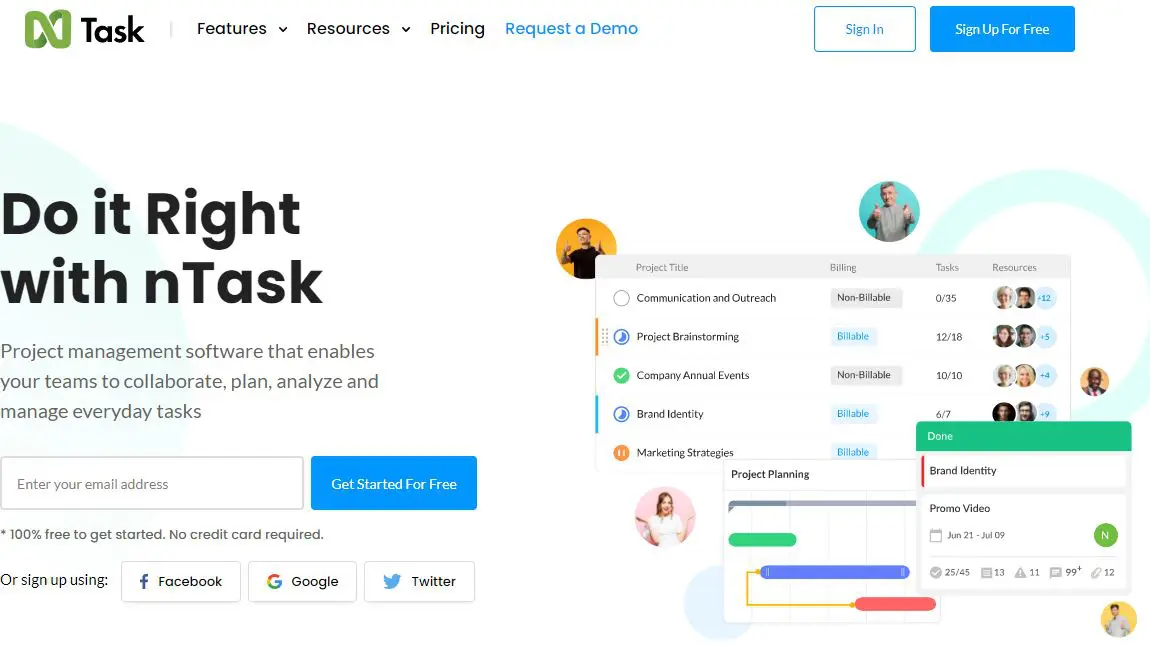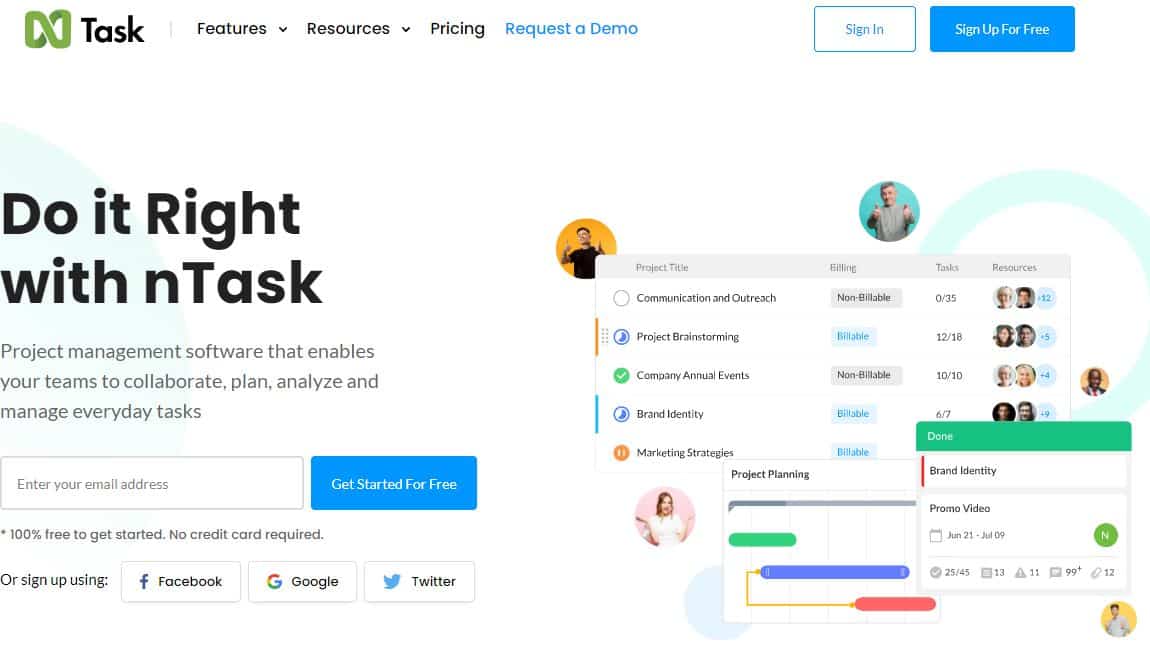 nTask task management software is an essential tool for anyone dealing with multiple tasks at once. It keeps track of your tasks and makes sure they're completed on time, while also providing reminders, reports, and other features to make managing projects even easier.
With this software, users can stay organized and prioritize their important tasks faster and more efficiently. The user-friendly interface helps ensure that all necessary information is easily accessible. Additionally, nTask task management software allows users to customize the way they track their tasks by setting deadlines, delegating responsibilities, auto-scheduling meetings, tracking progress against objectives, and generating reports for review.
The streamlined design makes it easy to view a project's progress in one place without needing to jump from page to page. Overall, Task task management software helps you manage your workload better so that you can deliver the best results with fewer hassles than before.
Features
1. Dashboard: Provides a centralized view of all current tasks and upcoming deadlines, with an easy-to-read graphical representation of workloads.
2. Task Assignment: Allows users to assign tasks to team members, set deadlines, and monitor progress quickly and easily.
3. Notifications: Automated notifications alert users when a task is assigned or updated so that everyone stays on the same page from start to finish.
4. Collaboration Tools: Users can comment, attach files, or tag other team members within specified tasks to ensure collaborative projects are completed efficiently and accurately.
5 Reports & Analytics: Generates valuable reports and insights on project performance to improve productivity in the future.
Pros
• Streamline organizational processes with automated task and project tracking.
• Monitor project performance in real-time with detailed analytics.
• Configure custom workflows and set reminders to ensure deadlines are met.
• Promote collaboration by enabling team members to share task updates in one place.
• Automatically generate reports on task completion, overdue tasks, and more.
Cons
Task management software can be confusing and overwhelming, lacking user-friendly features.
May lack key features for certain business processes or operations.
Pricing
Pro $3/month
Business $8/month
Enterprise Custom/month

Ratings
4.7, 4.4
2. ProofHub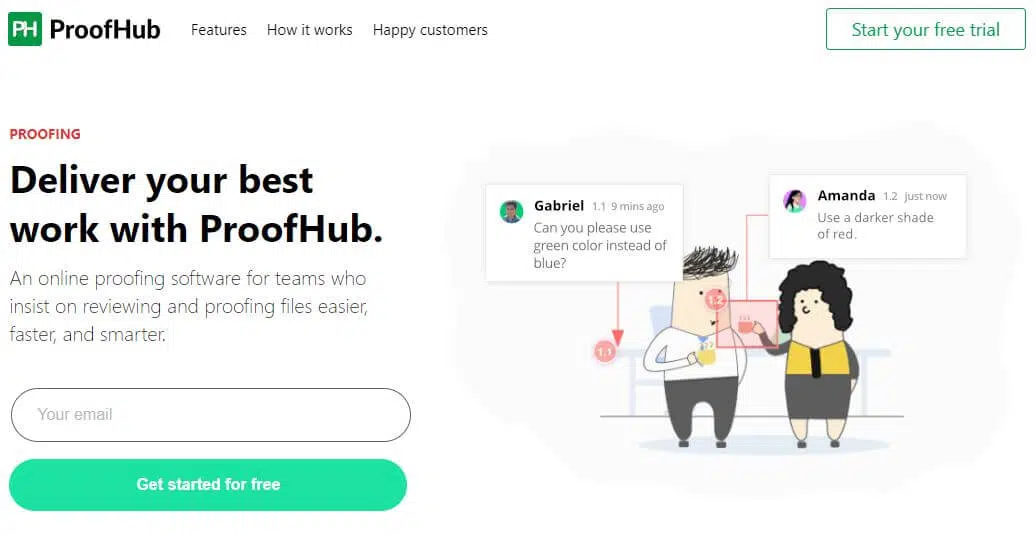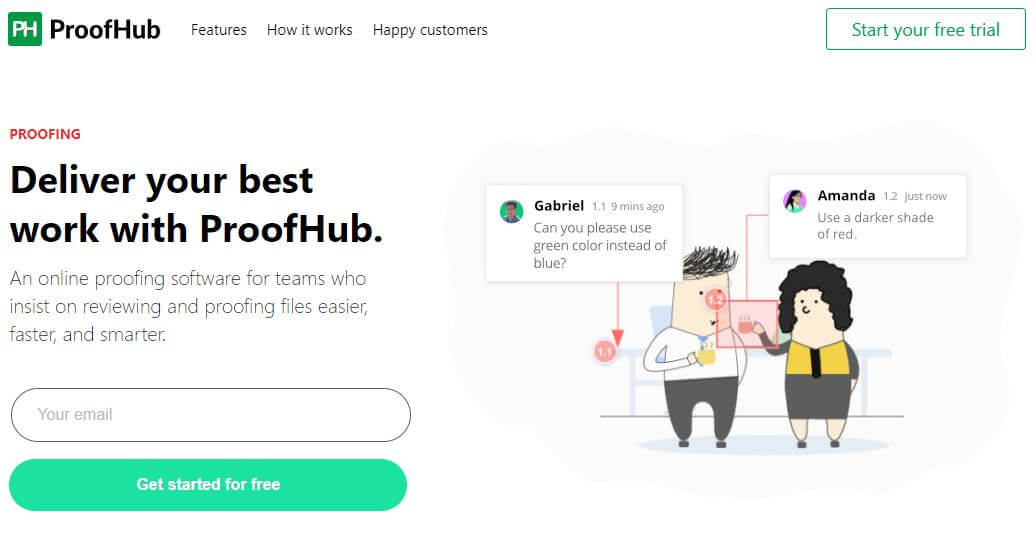 ProofHub Gantt chart maker software is a great tool for project managers, teams, and individuals. It offers users the ability to easily create detailed and aesthetically pleasing Gantt charts.
With this software, users can quickly plan out their projects in advance so that they can keep track of their progress on an easy-to-read timeline. The drag & drop feature helps to add tasks and milestones with minimal effort.
Dependencies between tasks can also be managed here, which ensures that all team members know what needs to be done before a particular task or milestone can be moved forward. It also allows users to assign resources & responsibilities to each task or milestone and even establish dependencies across multiple projects within an organization for maximum efficiency.
Additionally, the built-in timeline view helps you visualize how your project is progressing over time making it easier to identify bottlenecks early on so that corrective action can be taken before delays occur.
Features
1. Gantt Chart Visuals: The features provide users with automated visibility for their plans and projects in the form of graphical and interactive Gantt Charts that can be easily shared across teams and clients.
2. Drag & Drop Timelines: ProofHub allows users to quickly drag, drop, and link task timelines on the Gantt chart visualizer and create dependencies between tasks to easily manage project schedules without any manual effort.
3. Resource Management: ProofHub also enables users to effectively measure resource utilization in terms of availability, work hours, and workload by assigning tasks along with required resources automatically into the Gantt charts.
4. Milestone Tracking: Users can track important milestones associated with each task along with scheduling start/end dates using a milestone tracking system provided in the software interface itself which helps users keep a close eye on due dates while they are working on multiple projects simultaneously-allowing them to reschedule tasks if needed at any time during the project lifespan.
5 . Task Reports & Filters: The feature set includes facilities like sorting out tasks according to dates, labels, etc., generating task reports for different stakeholders, filtering specific tasks from huge lists of them or even searching for particular keywords used throughout all documents across different projects together- enabling organizations to make better business decisions based on insights gained from data analytics generated by these reports.
Pros
• Automatically creates Gantt charts for easy project management
• Allows project managers to plan, manage, track, and visualize projects in one place
• Facilitates collaboration by sharing documents, and assigning tasks to team members while keeping everyone on the same page
• Helps manage resources efficiently by reducing manual data entry errors and tracking task dependencies
• Provides real-time updates with notifications when changes are made in the Gantt chart
Cons
• Does not support importing from other project management software
• Slightly more expensive than some other options for Gantt chart makers
• Limited features compared to many of its competitors
• Can be difficult to navigate for inexperienced users
Pricing
Ultimate control $89/month
Essential $45/month

Ratings
4.1, 4.2
3. GanttProject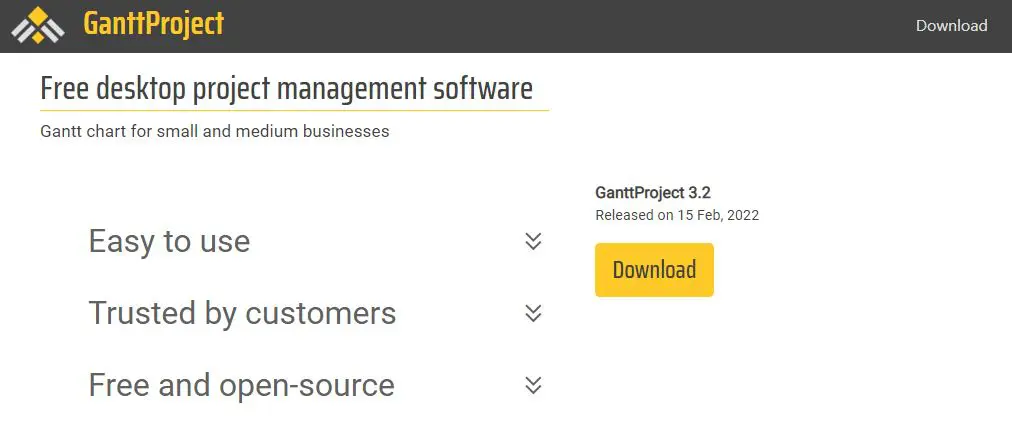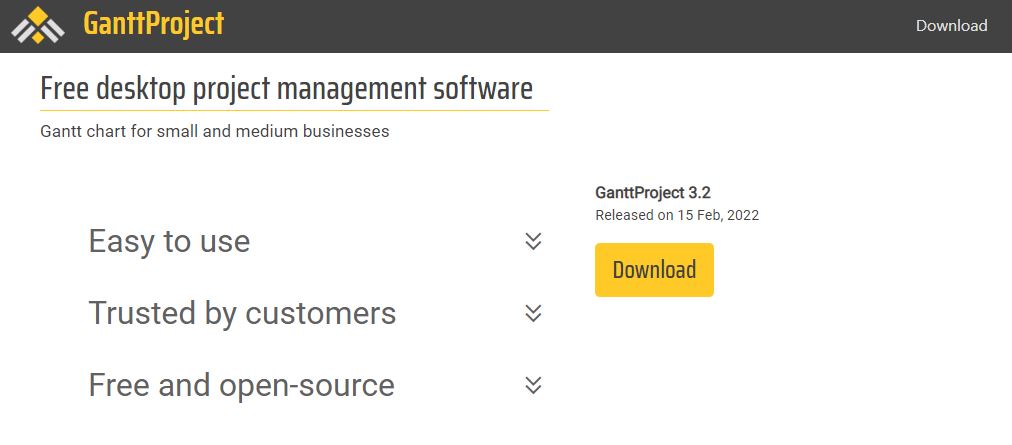 GanttProject is a free Gantt chart maker software that helps project managers create great projects.
It provides users with an intuitive and powerful way to plan, and manage tasks and resources, track progress, visualize the project's detailed timeline, and view results. The software allows users to generate one of the most popular types of Gantts – the horizontal bar chart – which visualizes task performances over time as bar charts.
Additionally, it offers tools like progress tracking, resource utilization reports, critical path analysis, auto-scheduling options, and more. With GanttProject's easy-to-use interface and comprehensive functionalities that come at no cost, your projects have never looked better!
Features
1. Create Gantt Charts: The primary feature of GanttProject is its ability to generate detailed Gantt charts for your project. You can enter tasks, dependencies, duration, and other information about your project into the software and it will create an organized chart for you to use.
2. Manage Multiple Projects: This software allows users to manage multiple projects at the same time in a single workspace window or multiple windows if desired. This makes it easy to view each individual project's progress side-by-side and quickly switch between them as needed.
3. Resource Management: GanttProject includes resource management capabilities that allow users to assign resources (people, materials, etc.) to specific tasks within their projects so they can easily track progress and resource utilization over time.
4. Import/Export Data: GanttProject's export capabilities make it easy for users to import data from other programs like Microsoft Project and Excel into the program so that all their data is accessible in one place.
Additionally, these exported documents are compatible with most major office suites such as OpenOffice so sharing files between different people or departments is simple too!
5. Reporting Tools: The reporting tools included with GanttProject help users visualize how their project is progressing relative to goals or timelines by allowing them to customize reports according to certain criteria like task completion rate or cost analysis across multiple projects. Customized reports also make keeping stakeholders informed simply!
Pros
• Easy to use with an intuitive interface that allows users to quickly learn the software
• Offers a wide range of features and customization options for creating the perfect chart for any project
• Automatically updates Gantt charts as tasks or dates are changed, allowing teams to stay on top of progress
• Shareable Gantt charts can be exported as images or shared online with other team members
Cons
GanttProject does not provide notifications of changes and updates to users, making it difficult to keep track of progress.
The software can be complicated for inexperienced users, resulting in a steep learning curve.
GanttProject does not offer an integrated resource management module, so allocating tasks and resources need manual entry.
Collaboration tools are limited and require files to be saved externally if you wish to share them with others who do not have GanttProject installed on their computers.
Pricing
Free Platform

Ratings
4.4, 4.5
4. Asana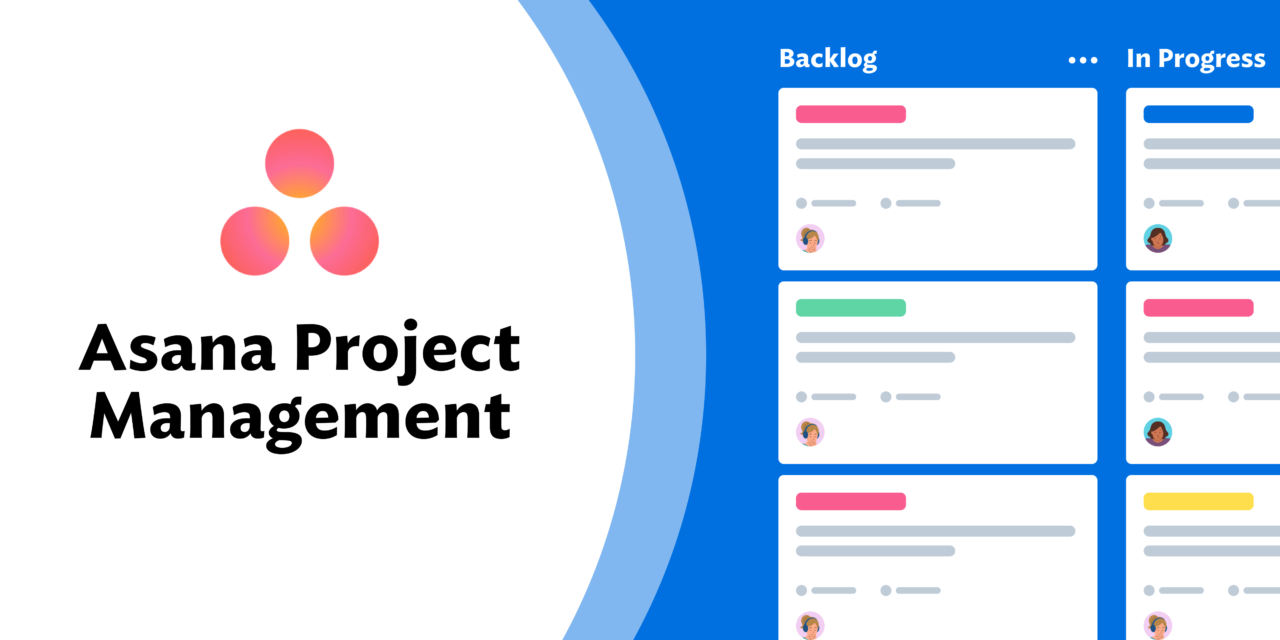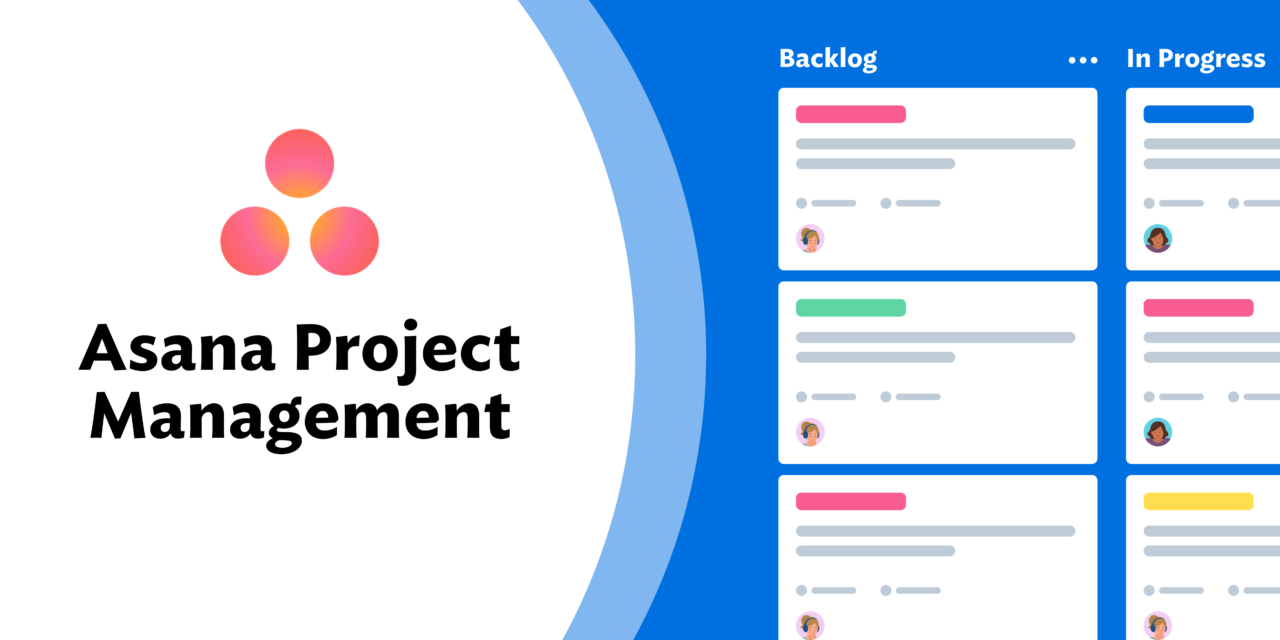 Asana project management platform is an online tool that allows businesses and organizations to manage their projects and tasks in a systematic way.
This cloud-based software provides users with the ability to create workspaces, assign tasks, prioritize deadlines, and collaborate on projects, all within one unified platform.
The powerful features of Asana include task organization by the due date, assigning team members to any given task, creating boards for visualizing progress, tracking task dependencies across multiple workspaces, and setting project milestones.
Additionally, the user interface of Asana offers flexible layout configurations which allow teams to customize their Asana workspace according to their needs and preferences.
Furthermore, this project management platform comes with built-in integration with popular productivity tools like Dropbox and Google Drive so that users can easily transfer files between different applications.
Features
1. Task Management: Asana enables users to create, assign, and track tasks with due dates, notes, subtasks, tags, and more so that everyone has visibility into the progress of any project. It further allows teams to comment on tasks as well as attach files such as documents or images.
2. Workflow Automation: Asana comes with a built-in workflow automation feature that helps users save time by automating manual processes for recurring tasks or complex workflows across multiple teams or departments.
3. Team Collaboration: Asana is designed for team collaboration allowing team members to communicate with each other quickly within the platform itself rather than through emails or group messaging apps outside the system. It also provides real-time updates on task statuses enabling everyone to stay in sync at all times whether remote or in office locations.
4. Project Tracking: With custom dashboards and reporting tools in place, Asana lets users track their projects seamlessly throughout their lifecycle right from creation to completion providing complete control over the entire process.
5. Mobile Applications: Asana makes it easy to stay productive when on the go with its mobile applications available both on Android and iOS platforms enabling users to access their data anywhere anytime without any restriction.
Pros
• Easy-to-use interface: Asana's user interface is intuitive, helping teams become productive quickly.
• Enhanced team collaboration: Asana provides easy communication tools and real-time updates to keep everyone on the same page.
• File sharing capabilities: Teams can easily upload and share documents through folders, comments, or direct messages.
• Automated task reminders: Asana sends notifications when tasks are due or when conversations require a response from users.
Cons
Asana's project management platform is not free, and its cost can be high for small organizations who want to use it.
Navigation within the app could be better as users may struggle when trying to locate certain features or tasks.
Customizing projects with different colors and labels can become tedious as each task will need to be adjusted individually.
Notifications of upcoming deadlines or changes in a project are often delayed or missed, reducing the effectiveness of their purpose.
Pricing
Basic $0/month
Premium $10.99/month
Business $24.99/month

Ratings
4.3, 4.5
5. Gantter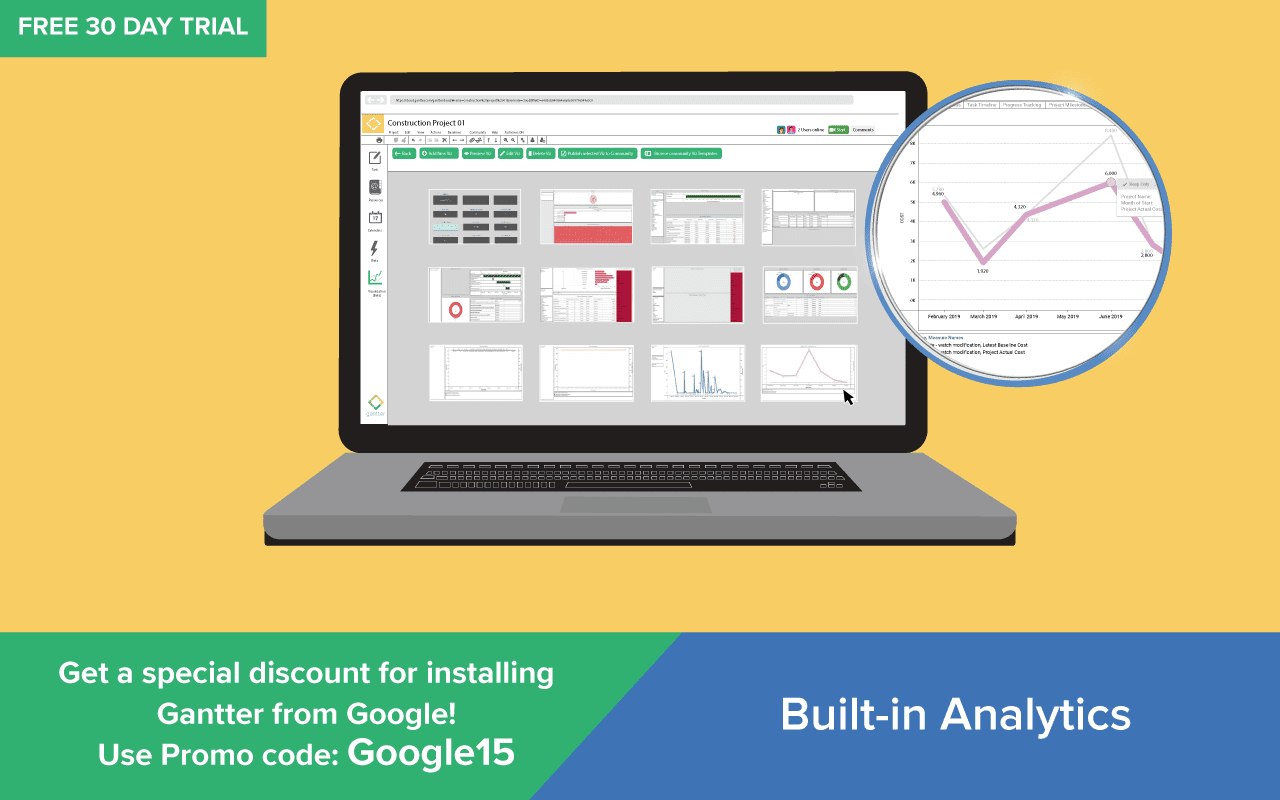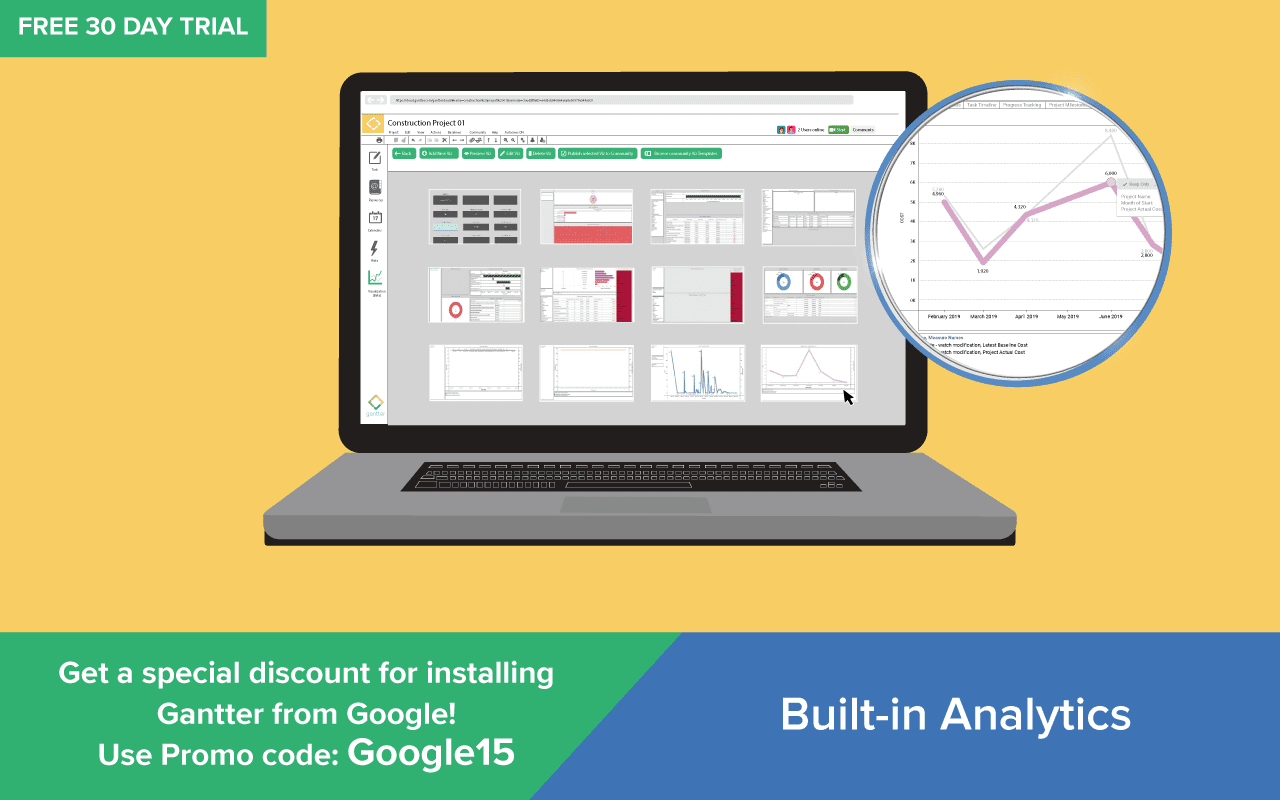 Gantter is a free project management tool, designed to help teams effectively collaborate and manage the progress of projects.
It has an intuitive user interface that makes it easy for users to understand and use the features of the software. The tool enables project managers to create tasks with assignees, and timelines and even add notes or attachments.
It also provides various Gantt chart views which helps in tracking all activities and managing resources and timelines in one single view. With its powerful reporting capabilities, Gantter can generate customized reports to analyze performance metrics or evaluate productivity against goals.
Additionally, advanced features like team productivity analytics and synchronization with popular cloud storage services like Dropbox or Google Drive enable seamless collaboration across multiple teams on shared documents and images stored online.
As a result, Gantter is an effective choice for large-scale projects as it allows managers to track results quickly while helping them make better decisions about resource allocation more efficiently.
Features
1. Drag-and-drop project scheduling: Gantter allows users to quickly and easily shift tasks around on their timeline with its drag-and-drop interface. Users can also adjust task duration, resources, the linkage between tasks, and more without leaving the Gantter application.
2. Resource planning: With resource assignment in Gantter, users can view all available team member's workloads at once and assign them accordingly to ensure each project has the right number of people working on it at any given time.
3. Portfolio tracking: With an at-a-glance portfolio view, users are able to effortlessly keep track of progress on multiple projects in one place so they have a complete picture of how the entire organization is doing on any given day.
4. Collaboration tools: With easy file-sharing options such as saving documents directly into Google Drive or Dropbox, as well as commenting options for tasks and activity streams that let team members stay up to date with changes in real-time, collaboration within teams becomes easier than ever before with Gantter.
5. Reporting capabilities: Insightful graphical reports give project managers an accurate overview of budget usage across multiple projects so they can make decisions quickly and accurately based on data rather than assumptions or guesswork – ultimately helping them meet their deadlines more consistently every time.
Pros
• Easy to use – Gantter is a user-friendly project management software that allows users to create tasks, assign team members, and track progress easily.
• Visual Interface – Gantter has a clean visual interface that displays tasks in an easy-to-understand format, making it simpler for project managers to manage their teams.
• Free Cloud Storage – With Gantter, users have access to free cloud storage space where they can store all their project data securely.
• Comprehensive Task Management – Gantter provides comprehensive task management features so users can view and edit tasks from anywhere at any time.
Cons
Gantter's free project management tool is limited to only three projects.
It does not provide real-time collaboration features with other users making it difficult for distributed teams to work on the same project simultaneously.
The free version also has limited reporting and notification options.
Pricing
Free Platform

Ratings
4.6, 4.4
6. ProjectLibre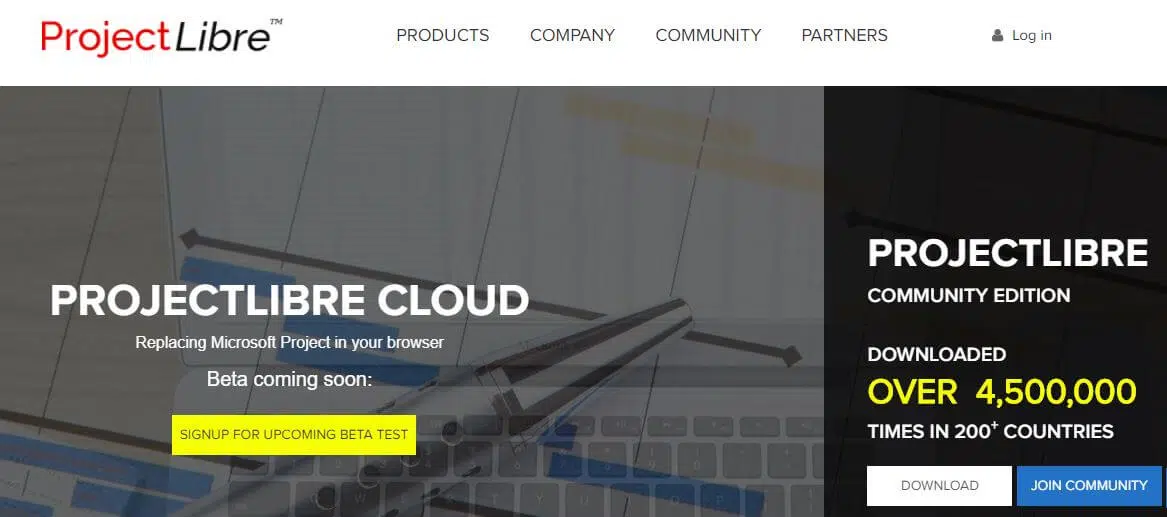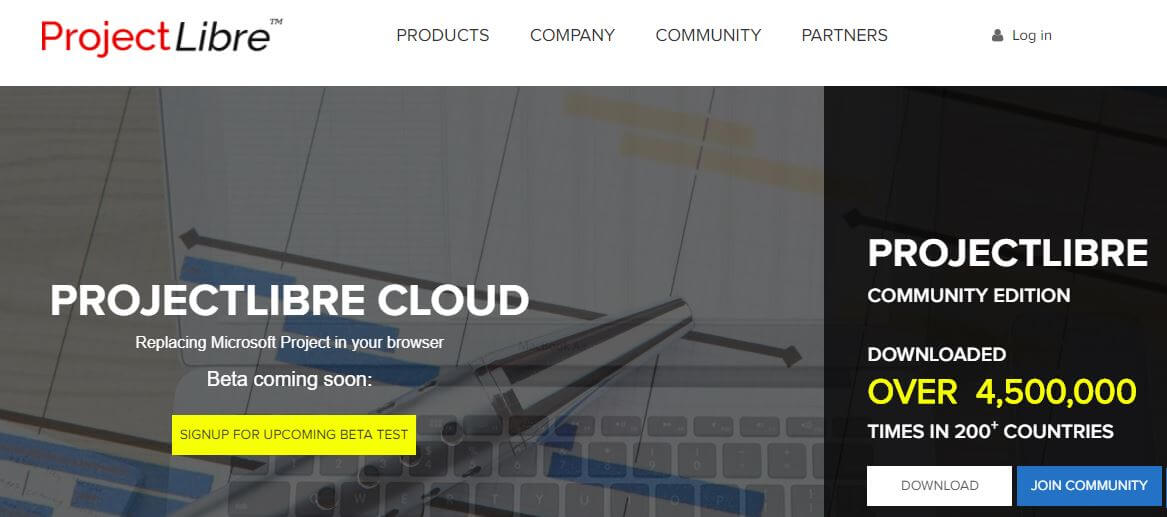 ProjectLibre is a powerful and versatile project management software that enables users to collaborate on projects across teams and locations.
It provides an intuitive interface with customizable features such as Gantt chart scheduling, resource management, task lists, and budgeting.
ProjectLibre allows users to track tasks and milestones, assign resources, analyze project performance, diagnose bottlenecks in the workflow, generate reports, and manage other aspects of a project.
The software also helps improve productivity by allowing collaboration using discussion boards or chat rooms as well as enabling users to share documents. It is available for Windows OS as well as Mac OS X so team members can work together regardless of the operating system they are using. In addition to this basic functionality, it is also possible to create custom reports specific to each type of project; this allows for better data analysis than ever before.
With its convenient user-friendly design, ProjectLibre makes managing multiple tasks at once easier than ever before!
Features
1. Gantt Charts: ProjectLibre provides users with a powerful and easy-to-use Gantt Chart feature to help manage their projects. This chart allows you to visualize the project timeline, assign tasks to specific resources, set dependencies, and more.
2. Resource Management: ProjectLibre also offers powerful resource management capabilities that help users optimize their resources for maximum efficiency and performance. It also allows for the tracking of overall team performance at any period throughout the project's life cycle.
3. Critical Path Analysis: The software features built-in tools for analyzing the critical path of a given project through its entirety in order to identify any potential bottlenecks or areas of concern before they become an issue during development or deployment phases later on in the process.
4. Scheduling & Planning Tools: Another helpful aspect of this software is its robust scheduling & planning tools which help users plan out complex projects by visualizing different tasks that need to be completed as well as timeframes associated with them while also allowing them to track progress over timescales both short and long term.
5 Earned Value Management System (EVMS): Lastly, this software includes an Earned Value Management System (EVMS) which gives an analysis of the earned value cost versus budget spent on each task so far within the duration of the said task – making it easier for businesses.
Pros
• Intuitive user interface that makes it easy to learn and use
• Includes all the basic project management features necessary for project scheduling, tracking, and resource management
• Automatically creates Gantt charts and critical path visuals
Cons
• Limited language support: ProjectLibre does not offer support for multiple languages, limiting its usefulness to those who only understand English.
• Difficulty of use: Compared to other project management software, ProjectLibre can be difficult and time-consuming to learn and navigate, making it a less straightforward option.
Pricing
Free of charge tool.

Ratings
4.5, 4.8
7. Jira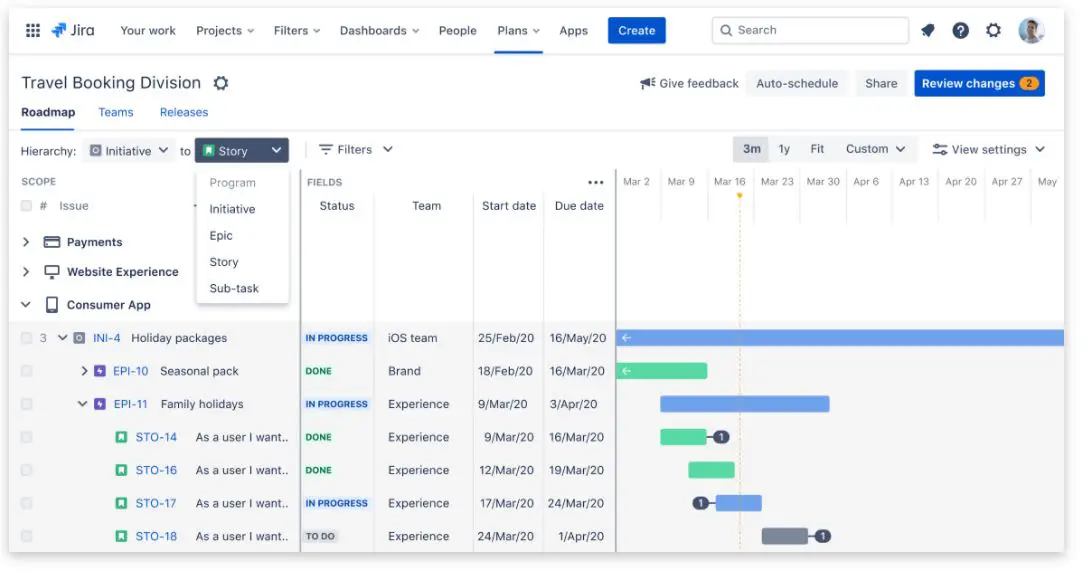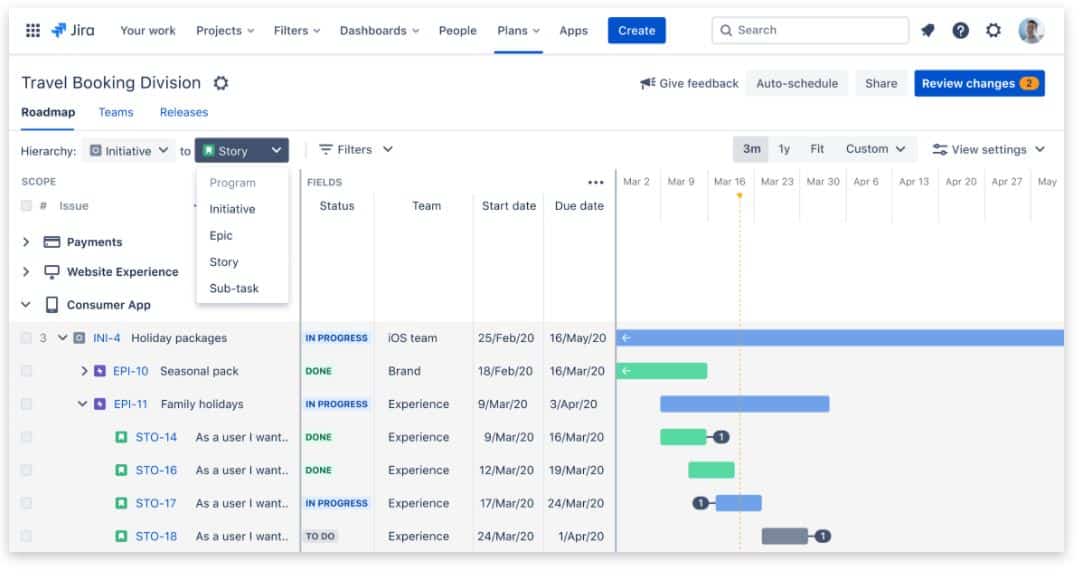 JIRA is a comprehensive and robust task management app designed to make collaboration between users easier.
It provides users with a range of features, including project tracking and scheduling, issue tracking, customizable workflow support, powerful search capabilities, and third-party integration.
With its intuitive user interface and numerous customization options, JIRA makes it easy for teams to efficiently organize tasks and keep track of their progress on any project – big or small.
Additionally, with its mobile app version available for iOS and Android devices as well as its web client version, JIRA provides users with anytime access to their work from virtually anywhere in the world. All in all, JIRA provides an effective toolset that can help teams boost productivity by enabling them to focus on the most important tasks at hand.
Features
1. User Management: JIRA provides users with an intuitive and powerful user management system, allowing administrators to easily add, delete and edit users. It also offers granular access control for individual users or groups, enabling teams to filter tasks by user permissions or roles.
2. Issue Tracking & Organization: JIRA allows administrators to quickly create custom issue types to suit their needs, such as bugs, improvements, and feature requests. Each issue can be tracked through its life cycle using JIRA's customizable workflow engine. This ensures that every issue is tracked efficiently while keeping all related information organized in one place throughout its lifecycle.
3. Agile Project Management Functionality: With the help of the agile project management tools offered by JIRA, teams can easily handle sprint planning, task assignment, and tracking progress across multiple projects at once – making sure that your team meets deadlines without any issues
4. Automation & Customization Options: The automation features of JIRA allow you to set up automated triggers for various events like creating a new task when an existing one is completed or sending out notifications about changes in a project status Additionally, it offers extensive customization options so administrators can tailor the interface according to their preference as well as integrate with third-party applications for additional functionality
5. Comprehensive Reporting System: Keep track of your team's performance with comprehensive reporting features built into JIRA including real-time insights from dashboards and detailed analytics reports giving you up-to-date statistics on how productivity levels are progressing over time.
Pros
• Easy to use and intuitive interface for efficient collaboration between teams
• Comprehensive project tracking capabilities provide visibility into every aspect of a project
• Automates workflow processes, streamline task management, and simplifies complex workflows
• Supports multiple user access levels to ensure secure data access and team communication
• Robust reporting capabilities allow users to keep track of progress in real-time
Cons
• JIRA may require intensive setup, particularly for large projects.
• It can be difficult to use the full version of JIRA for small teams.
• Navigation through menus and a lack of clarity in some areas can make initial onboarding tricky.
• The user interface does not provide the best experience for all users and could be improved with better customization options.
Pricing
Free – $0/month
Standard – $7.75/month
Premium $15.25/month
Enterprise Custom/month

Ratings
4.7, 4.5
8. Workzone


Workzone Project Management Solution is a comprehensive, web-based team collaboration and project management tool. It provides organizations with the tools to manage projects, resources, processes, and tasks in real time from any location.
The software includes integrated task tracking, time tracking, document management, online chat, and more. With Workzone you can easily view project reports to gain insights into progress and performance as well as monitor resource utilization rates.
You also have access to free training courses that teach you how best to use the system for your specific needs. The user interface is completely customizable allowing for an intuitive experience for all users regardless of their level of technical expertise or experience with project management solutions.
In addition, it integrates with other popular applications like Microsoft Office Suite and even G Suite making data sharing easy across multiple platforms without compromising the security or integrity of information stored within the platform itself.
Features
1. Project Tracking & Management: This feature enables users to track the progress of their projects in real-time. Users can monitor the progress of tasks, assign resources, set budgets and deadlines, and adjust schedules as needed.
2. Collaboration Tools: This feature provides an easy way for team members to collaborate on project tasks via discussion forums, shared calendars, document-sharing tools, and other collaboration features.
3. Communications & Messaging System: The communications & messaging system allows users to stay connected with one another within the platform via chat rooms, private or group messages, voice calls, video conferencing options, etc., thus eliminating any communication barriers between teams or departments working on a project together.
4. Resource Management System: This feature helps businesses easily manage their workforce by allowing them to allocate resources according to skill sets or job types as well as assign roles and responsibilities across different parts of the organization's structure from remote locations if needed.
5. Reporting & Analytics: With this powerful reporting tool included in the solution users can generate visually appealing reports about different aspects related to their projects such as task completion rate analytics timeline analysis performance assessments etc., which can then be used for making better-informed decisions when managing their ongoing projects.
Pros
• Keep organized with collaborative, real-time data entry capabilities
• Quickly and easily assign roles and responsibilities to team members
• Improve visibility of project progress and resource utilization across teams
• Track financials precisely with built-in invoicing tools
• Access from any device, anytime, anywhere
Cons
• Lack of customization options: Workzone is not equipped with a range of configurable settings and features, limiting user ability to customize the application to their specific needs.
• Limited reporting features: Despite providing basic reporting tools, Workzone does not offer users the ability to create more detailed reports that provide deeper insights into project progress.
Pricing
Team $24/user/month
Professional $34/user/month
Enterprise $43/user/month
Ratings
4.7, 4.5
9. OpenProject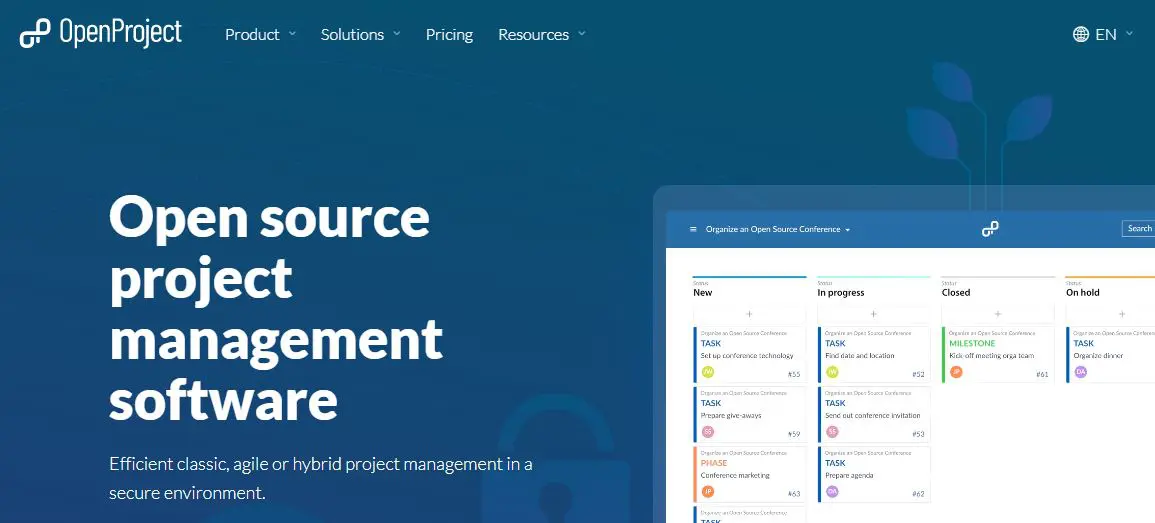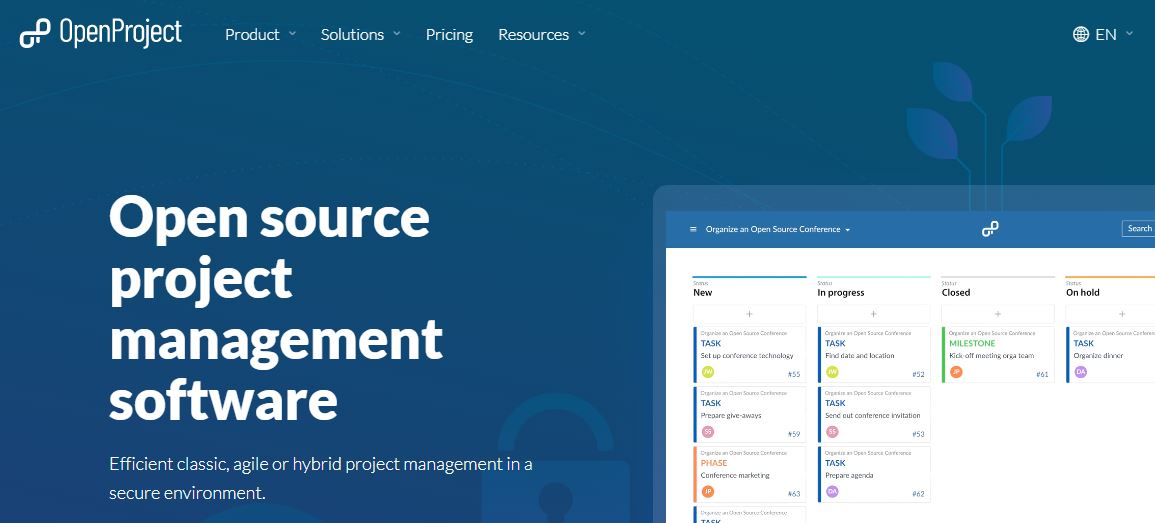 OpenProject is a powerful project management software that helps organizations of all sizes plan, manage, and collaborate on projects.
OpenProject offers features such as task and time tracking, resource management, agile boards and sprints planning, budgeting, cost reporting, bug tracking/issue tracking integration with development tools (including GitHub), document management via GDocs or Dropbox integration for shared files, wiki-style note taking for referencing conversations or tasks related to the project.
By providing an intuitive user interface with easy-to-access options for users of all levels in the organization – from executives to team members – OpenProject enables effective collaboration no matter where team members are located geographically.
Features
• Project Planning & scheduling – Create projects with milestones, tasks, dependencies, and Gantt charts for visualizing plans. Also, manage resources and costs.
• Task Management – Assign tasks to team members, set due dates, and monitor progress with task boards or lists. Use time tracking to report hours spent on projects.
• Documents & Collaboration – Share documents within the workspace and discuss them in forums or chat conversations with project members.
• Issue Tracking – Keep track of issues by categorizing them into categories like bug reports with severity levels or feature requests with status updates easily viewable in an overview table format.
• Dashboards & Reports – Generate interactive dashboards to visualize progress at a glance and analyze data using customizable reports that can be exported as PDFs or CSV files.
Pros
• Easy to use: OpenProject is designed with usability in mind, making it easy for users to quickly get up and running.
• Feature rich: The software includes features such as task and time management, file collaboration, resource planning, Gantt charts, and more.
• Cloud-based: OpenProject is cloud-based which means projects can be accessed from anywhere with an internet connection.
• Customizable: Users can customize the look and feel of their project workspace with themes and plugins.
Cons
• Complex installation and setup process
• User interface can be a little overwhelming at first
• Limited capabilities for customizing the look and feel of the software
• Costly compared to other project management solutions on the market
Pricing
Basic $7.25/month
Professional $13.50/month
Premium $19.50/month
Corporate – on-request quotation
Ratings
4.5, 4.7
10. Microsoft Project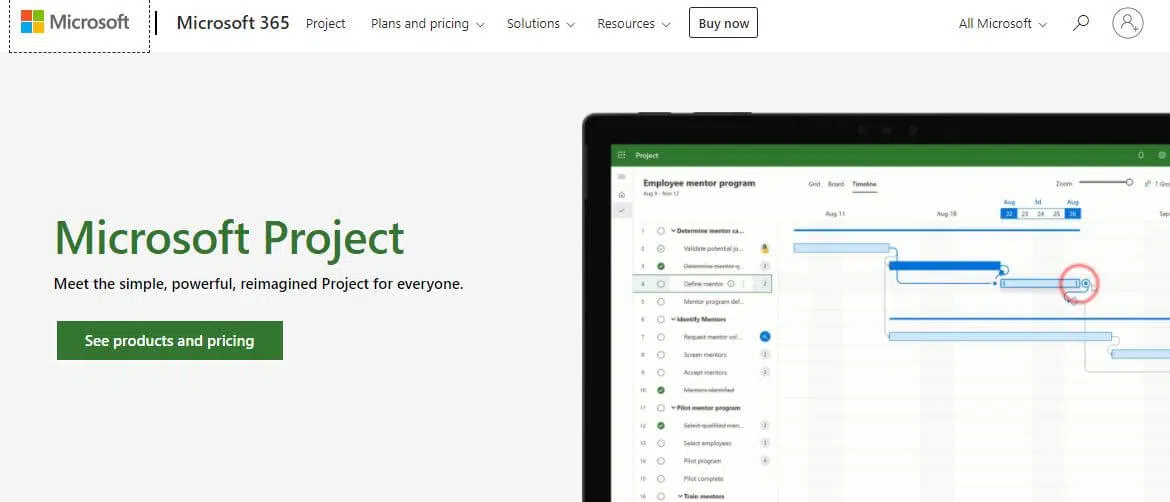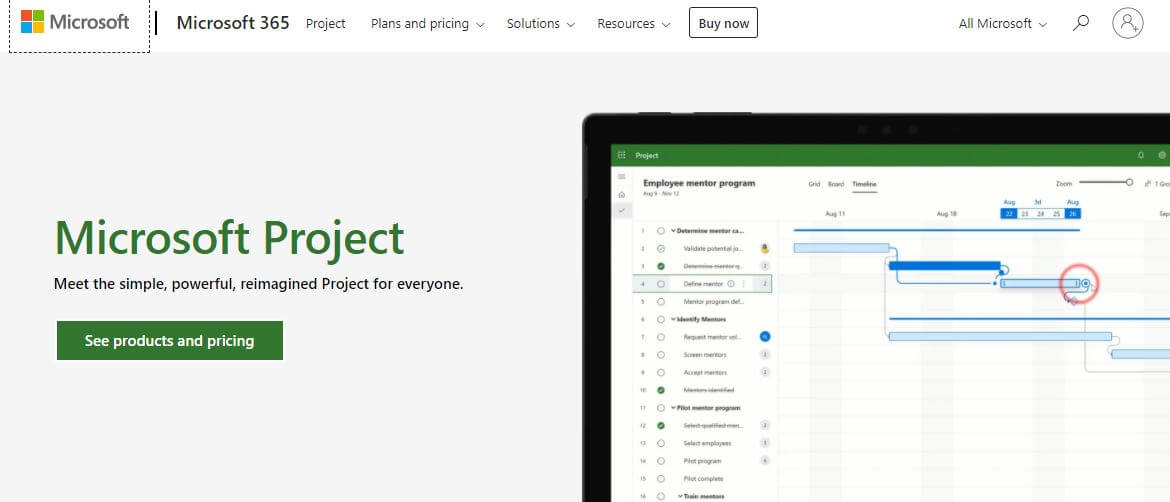 Microsoft Project is a powerful project management tool designed to help individuals, teams, and organizations plan, manage and deliver projects on time.
It offers various features such as task scheduling, resource allocation, budgeting, risk tracking, reporting, and collaboration. Microsoft Project helps users to efficiently coordinate all team members so that tasks can be completed quickly with minimal effort.
It also allows for the organization of tasks into meaningful hierarchies and categories that reflect their relative importance and urgency.
By using Microsoft Project users are able to identify potential areas of risk in advance while also staying within budget by streamlining communications between stakeholders which ensures an efficient workflow across departments leading to successful results.
Features
Project Plan Creation – Microsoft Project helps users create detailed plans for each individual task that needs to be completed on a given project. These plans can include start dates, end dates, duration estimates, resources required, associated costs as well as dependencies between different tasks in the overall plan.
Task Assignment & Resource Management – Microsoft Project also allows users to easily assign tasks or resources within their overall project plan. Users can see at-a-glance who is assigned to which task or resource on any given day or throughout the course of the entire project timeline enabling them quickly adjust planning if necessary.
Progress Tracking & Reporting – The application's built-in dashboard enables managers to keep track of progress toward their goals by visualizing milestones achieved during a specific period (i.e., week/month/quarter).
Also offers reporting capabilities that allow managers to summarize key performance reports for better decision-making purposes.
Budget Tracking – Through its budget tracking feature users can set up proper cost estimation for development activities prior to starting an individual task in order to monitor expenses versus the allocated budget over time so they have more control over the financial aspects of a given project from start to finish.
Resource Allocation Optimization – Microsoft Project has tools that allow users to automatically optimize resource assignment across multiple concurrent projects with the least amount of effort possible thus helping them efficiently manage complex operations without wasting too much time doing it manually.
Pros
• Reliable user interface: Microsoft Project has an intuitive graphical user interface (GUI) which makes it easy for users to navigate the application.
• Integration with other Office applications: Microsoft Project integrates with popular applications such as Word, Excel, and Outlook for further features like communication, collaboration, or creating additional documents.
• Ability to monitor performance: With Microsoft Project users can spot potential problems before they arise by monitoring project performance in real-time using charts and tables that provide visual representations of data.
Cons
Difficult to learn: Microsoft Project can be difficult for users to learn since it contains so many features and is quite complex.
Cost: Microsoft Project is a paid software, which means that it can be expensive for organizations and individuals who need to use the software for their projects.
Limited personalization: There are limited options available when it comes to customizing the look of the software; users may have difficulty matching specific organization standards.
Pricing
Project Plan 1 $10/month
Plan 3 $30/month
Plan 5 $55/month

Ratings
4.8, 4.8
11. Smartsheet


SmartSheet is a powerful task management software that makes it easy for teams to collaborate and get work done, quickly and efficiently.
With an intuitive interface and an array of features, SmartSheet provides the perfect platform for managing all the different aspects of any project or workflow.
Its drag-and-drop capabilities make it simple to rearrange columns and tasks, allowing users to quickly identify what needs their attention most. It's also integrated with popular tools like Microsoft Office 365, Dropbox, Google Drive, and more to facilitate collaboration across departments or teams.
SmartSheet offers customizable templates that simplify tracking progress on projects so everyone can have visibility into what needs doing and when deadlines are looming.
Moreover, SmartSheet enables managers to prioritize tasks by assigning them to team members according to priority level—critical must-dos on top-down through ones that can be put off until later in the cycle—allowing everyone involved in a project to stay organized without sacrificing momentum or efficiency.
Features
1. Collaboration: SmartSheet provides an environment for teams to collaborate seamlessly by sharing sheets, dashboards, and task lists, assigning tasks with due dates, attaching files, and leaving comments or notes. Team members can track task updates in real-time while receiving notifications when changes are made.
2. Automation: SmartSheet offers powerful automation tools that save time and automate repetitive tasks. With the click of a button, users can copy templates to make quick duplicates of entire projects without having to start from scratch each time.
Customized triggers can be set up for specific events like when a priority has been changed or if an item is past due in order to ensure data accuracy and enable automated high-level reporting on project progress.
3. Templates & Forms: Pre-made templates are included in the platform which makes it easy to create new projects quickly that look professional and feature best practice workflows as well as standard forms such as daily log sheets, timesheet approvals, etc.
It also allows users to turn any sheet into a form allowing them to easily collect information from customers or internal employees with automated routing rules so that responses go directly where they need it most—no manual forwarding required!
4. Reports & Dashboards: The report builder allows users to create visual representations of their data like timelines, burn-ups/downs charts, and Gantt views which help teams stay on top of progress throughout the lifecycle of their project using personalized metrics so they always know the current status at any given time no matter how large the team might be.
They can also leverage interactive dashboards for presenting information more easily with live updating data points ensuring everyone is always seeing up-to-date results immediately upon opening up the dashboard view!
Pros
• Enables team members to collaborate more efficiently by allowing them to track progress and assign tasks.
• Offers powerful automation tools that enable users to streamline routine processes and receive timely notifications.
• Allows users to attach relevant documents and files, which increases the accuracy of project execution.
• Provides a secure platform for sharing data with external partners, such as clients, vendors, or freelancers.
• Easy-to-use interface with drag-and-drop functionality enables users to quickly set up sheets or change views without coding knowledge.
Cons
Complicated setup process: SmartSheet can be difficult to configure initially, making it more challenging for new users unfamiliar with this type of software.
Limited integration capabilities: SmartSheet does not integrate easily with other software programs, limiting its usefulness in complex projects that require multiple tools.
Expensive pricing: The cost of using SmartSheet for larger businesses is much higher than other task management solutions on the market.
Lack of customization options: There are limited ways to customize the look and feel of your project tasks, making it more difficult to personalize your project how you would like.
Pricing
Free $0/month
Pro $7/month
Business $25/month
Enterprise Custom/pricing
Ratings
4.4, 4.7
3 Reasons why nTask is the best Teamgantt alternative
1. nTask is a comprehensive task management software that can help organize and effectively manage team tasks.
Its intuitive dashboard allows users to quickly access their projects and track progress in real-time. It also provides other features like a calendar, reminders, notifications, time tracking, analytics, etc., which helps managers have an organized view of their teams' performance.
2. nTask offers powerful collaboration tools that enable teams to efficiently communicate with each other and get more value out of the project they are working on. Team members can easily add comments, assign tasks to each other, and create subtasks for improving productivity and efficiency levels on any given project.
The integrated chat feature allows users to hold discussions without leaving the workspace; making it easier for them to resolve conflicts and make decisions instantly as project requirements change dynamically over time.
3. Additionally, nTask comes with strong reporting capabilities so users can track progress accurately on multiple projects at once without having to jump between different tools or spend too much time doing manual data entry into spreadsheets.
Its drag-and-drop user interface feature along with better customization options for reports makes it easier for team leaders to gain quick insights into where their team stands against planned milestones even from remote locations – providing deep visibility across all tasks so everyone stays informed and coordinated throughout the process of completing projects within deadline.
Conclusion
After considering the 11 best Teamgantt alternatives for 2023, it's clear that there are a variety of project management tools available for teams to choose from.
Each tool has its own strengths and weaknesses, so selecting the right one will depend on your team's individual needs. In any case, with so many great options to choose from, you can be sure to find the perfect project management solution for your team in 2023.
FAQs
Who uses TeamGantt?
TeamGantt is a project management software designed to help businesses and organizations manage tasks and projects. It is used by teams of all sizes, from small startups to large enterprises, to coordinate their tasks, track progress, view workloads, and collaborate on important projects.
Is TeamGantt secure?
Yes, TeamGantt is a secure project management software that utilizes multiple layers of security protocols to ensure the safety and integrity of your data.
Their security measures include user authentication and authorization, encrypted data storage, monitored access logs, and regular audits of their systems to ensure compliance with industry standards. Additionally, they offer two-factor authentication as an extra layer of protection for users.
Can you export from TeamGantt?
Yes, it is possible to export data from TeamGantt. To do so, you must select the 'Export' option located within the file menu at the top of your screen. This will allow you to save all of your project data as an Excel or CSV file for further use in other applications and platforms.