Some of you may argue that Process Street alternatives may not be a popular search term among the netizens. We beg to differ; Process Street is a full-fledged task and project management tool.
The question is whether you should consider buying Process Street for your company or not? Of course, like any other program, it is not perfect. There are shortcomings here and there.
It is fundamental human nature that we are in constant search of 'something better.' Sure, Process Street is a great tool. Yet, the ever-evolving business world requires something new occasionally.
And that's all the more reason to look for best Process Street Alternatives available online right now.
What is Process Street?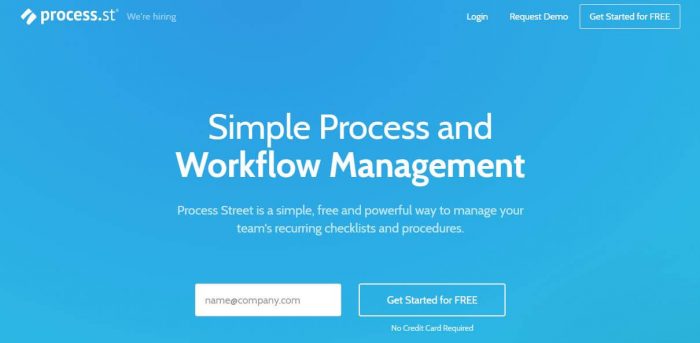 Before we start throwing options at you, let us look at what Process Street is and what it is capable of.
Process Street is a popular project management software. Over the years, it has garnered praise for its range of functionalities and ease-of-using.
Process Street lets you manage your work efficiently using multiple options at its disposal. For example, the software is a great tool to handle teamwork. You can assign tasks to individuals and monitor the working of the task on-the-go.
The program offers customization for every individual in the workplace. You can add text, audio, video, or webpage links on the platform while assigning tasks to the team. This feature puts it in a strong position against Process Street alternatives.
You can have different templates for different tasks. Process Street also allows you to run checklists if you want. A popular example is the employee onboarding checklist. It is a great help during the hiring of new employees.
Moreover, you can also define 'roles' in the software. Each employee can be given tasks according to his or her role, and the progress of the task can be monitored easily. Process Street removes ambiguity in the whole process of task assignment.
With all of its cool features, Process Street may fall short of fulfilling the needs of certain organizations. But fret not! We have got you covered.
Here are the 7 best alternatives to Process Street for you to consider: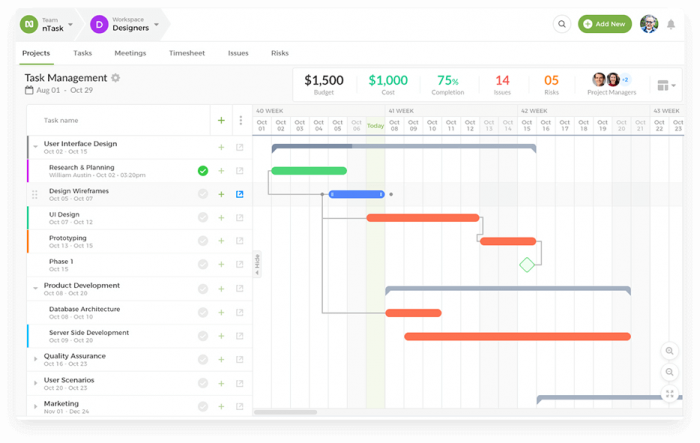 What is better than a better Process Street alternative? It is something that's free and sounds almost too good to be true for the variety of features in there.
nTask combines the benefits of low price and high performance through a full-fledged project management software. It is one of the best Process Street alternatives available right now.
The free package has a lot of features that are only available in paid packages of competitor software. For instance, we don't often see interactive Gantt Charts as a usable feature in other task managers. Sure, they do have Gantt Charts, but you cannot customize them to reflect changes in project deadlines, milestone achievements, etc.
With the nTask 2.0 update, the best just got better. New updates make the software faster, easier to use, and bug-free.
Other features include milestones, budgeting, scheduling, task management, and tracking.
nTask is also looking to feature a Kanban board to make work more fun.
Pros
Low price, high functionality
Interactive Gantt chart
Native module for bus tracking
Workspace management for teams
More features in the free version as compared to competitors
iOS and Android apps available
Cons
Offline mode not available
No desktop apps
Pricing
Basic – Free
Premium Subscription: $3/user per month at annual billing
Business Subscription: $8 per user/month at annual billing
Custom/Enterprise Plan: On-demand
nTask is the Best Free Process Street Alternative

Manage tasks, teams, projects, meetings, and more with nTask. Join Now!.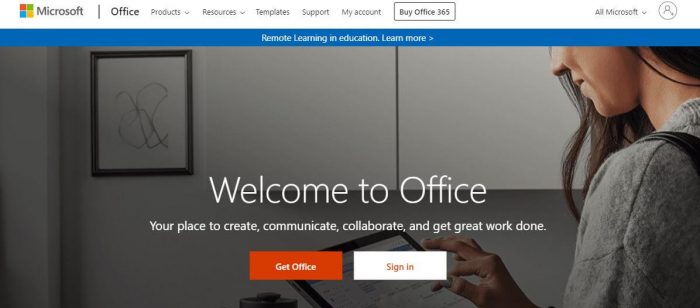 Office 365 gives new meanings to 'the simpler, the better' analogy. It has a simple outlook with a variety of options for employees to work with.
The software is a great tool to getting things done. Large enterprises with years of experience may not favor the 'simple' office 375, but it is an outstanding help for startups and small companies.
Everyone with a PC or laptop is familiar with the basic Office apps like Word, Excel, and PowerPoint. However, people tend to underestimate Office apps in terms of their potential at workplaces.
Here are some of the pros and cons that might pique your interest.
Pros:
Very easy to use
Popular with the employees
Printable documents
Multiple users can work on the same document simultaneously.
Cons
No centralization version to view the processes
Few automation options
No checklist scheduling
No task assignment feature
Pricing
Busines basic – $5 per user/month
Busines standard – $12.5 per user/month
Busines premium – $20 per user/month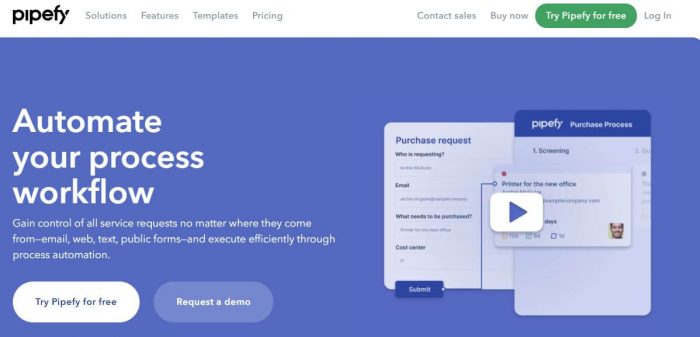 Pipefy is another great work management software. It is often compared with Trello in terms of ease of use and popularity. As you read this guide to Process Street alternatives, go ahead and bookmark this page if you haven't done that already. We will be adding more recommendations to it in the near future.
Pipefy allows you to streamline your daily operations at the workplace with ease and efficiency. It allows a variety of customizable options for the task management process.
Moreover, Pipefy has the additional benefits of being accessed from the mobile phone and have third-party integration. All these features make this app a great entry into the list of Process Street alternatives.
Pros
Great at Task Management
Compliance tracking
Calendar management
Mobile access
It allows third integration
Cons
The changing in the software options is not easy
It does not warn users about general errors like if an email is not sent
Few analytical tools
Pricing
Basic – Free
Annual subscription: $9 per user/month for Professional package
Annual subscription: $18 per user/month for the Business package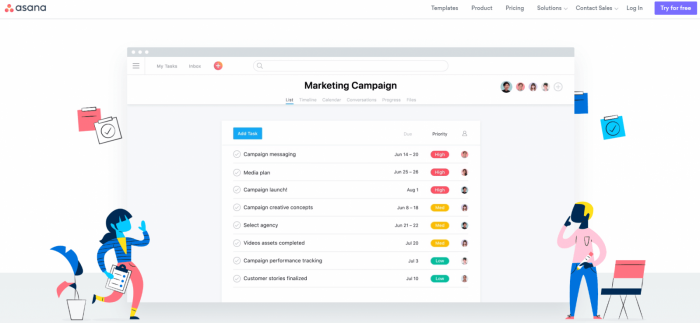 It is more like a superior version of Trello. Asana has a very friendly learning curve with the added benefit of handling large projects just as much easily.
Another spectacular candidate for Process Street alternatives is that the software can easily cater to the project management requirements of any organization of any size and structure. Asana supports Kanban boards, lists, etc. to help smooth your daily operations.
The premium features offer customization to every board, list, or card. However, the downside is that as your tasks begin to grow, it makes it difficult to use Asana.
It lacks the simplicity of Office 365. This fact makes the program a bit complicated to handle once you get the hang of the primary functions.
Still, it is a great platform for teams to achieve better results.
Pros:
Task management is easy
It features timeline view, calendar view, and Kanban board
Suitable for small to medium teams
Integration with Zapier
Cons:
The free package does not have many functionalities
Not suitable for larger teams
Fewer process creation and management tools
Pricing
Annual subscription: $10.99 per user/month for Premium package
Annual subscription: $13.49 per user/month for Business package
Check this out:
Trello vs Asana – Who Wins the Battle?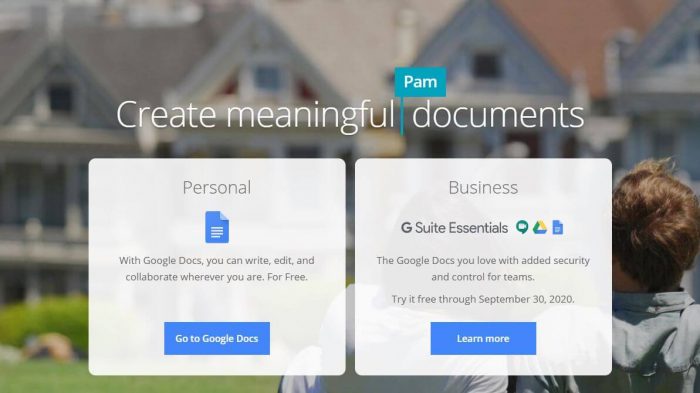 Google Suite, or the G Suite, is another popular software to manage your tasks at work. Its USP is an online-friendly characteristic.
It is similar to Office 365 in a lot of ways. But it strikes a balance between offline and online working. The cloud storage and the on-the-go interactions with the team make G suite the right choice for Process Street alternatives.
When pitted against other task management programs than Office, Google Docs may not be the favorite choice of large enterprises.
Pros:
Relatively easier to use than its competitors
Cloud storage option
It has the option to print documents.
It allows multiple users to work on the same document at the same time. (A cool feature in our opinion)
Cons:
There is no task assignment feature.
Formatting options are not that good.
Checklist scheduling is missing.
Fewer automation opportunities as compared to alternatives
Pricing
Annual subscription: $9 per user/month for the Basic package
Annual subscription: $12 per user/month for Business package
Annual subscription: $25 per user/month for Enterprise package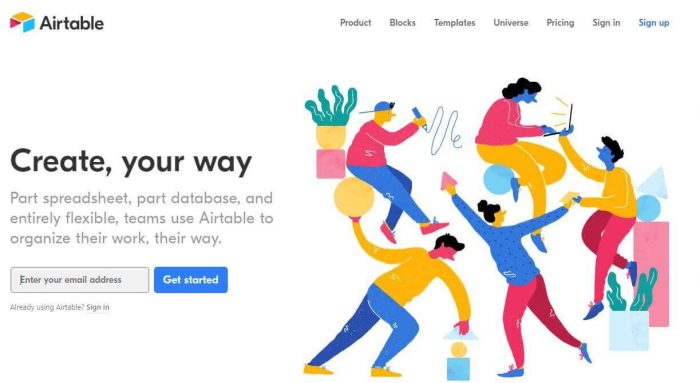 It's such a shame when things have cool names but do not live up to the expectations. Fortunately, Airtable is not one of them. The software is as cool as it sounds!
Users believe that it is one of the best tools for data management. It has an interactive interface and a lot of options to handle and analyze data.
However, it does not do well when it comes to process management. Here, we don't mean that it is terrible at it. But the bar it sets in data management makes this look a bit average.
Airtable is a spreadsheet that works like task management software. Some call it 'spreadsheets on steroids.' This just adds to its already catchy name.
Using Airtable, you can add information in spreadsheets and then develop intelligent links between the data. This unique feature makes Airtable stand out from its competitors and be the number one option among the Process Street alternatives.
Pros
An excellent tool for data management
It offers customization for individual task assignment
Wide range of automation opportunities.
Cons
There is no document creation tool
It is a bit technical, and hence it's difficult to start using it
It is a real work to get the full potential of the tool because of its technicalities
Pricing
Basic – Free
Annual subscription: $12 per user/month for Pro package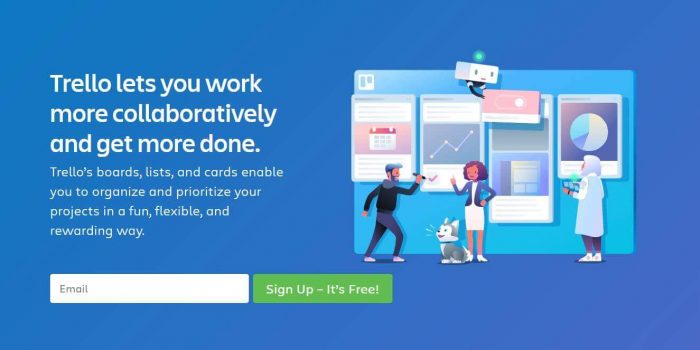 Trello is not a new name among professionals from both the project and task management industry. It is a great interactive software for small to medium teams.
Trello has a distinct Kanban board layout with easy to use functionalities. It uses 'cards' to assign tasks. These cards are customizable for each task and each employee.
These tasks are easily monitored and using Trello's platform. It can be integrated with Zapier to increase the possibilities of teamwork activities.
The software is perfect for startups and small firms which do not have large teams and require relatively few tasks to be completed in a day.
Pros:
It is a great fit for smaller teams.
It is compatible with Zapier and can be easily integrated.
It has Kanban board task management.
Cons
Not suitable for large teams
There is no alternate data view.
Cannot link tasks together
Pricing
Basic – Free
Annual subscription: $9.99 per user/month for Busines Class package
Annual subscription: $20.83 per user/month for Enterprise package
Over to you!
Now that you have all the knowledge for alternatives to Process Street, go ahead and make a choice. Each Process Street Alternative has its benefits and shortcomings.
Therefore, it is better to measure up those software benefits to your company's requirements. If the pros seem to fill in the gaps easily, why not opt-in for a full paid version?
Good luck!