Bugs and scope creeps are one of the biggest problems in management no matter if it is project management, task management, time management, or any other sort of management.
Gone are the days when the professionals used excel sheets and yellow notepads to note down the suspected bugs and brainstorm their solutions in various meetings and gatherings.
But not anymore.
It's 2021, and we have some of the most amazing bug tracking software in the market that can help you scope out all sorts of different bugs and scope creeps in your project or services without any hurdles or physical effort.
So, without further ado, let's dive right in and find out about these amazing bug tracking applications that can help us and our teams to weed out bugs, easily.
6 Bug Tracking Softwares to Use in 2022
Here is a list of the applications that we are going to discuss in this article.
Let's take a look at all of these incredible bug tracking software in detail and find out how they are going to help us and our teams in weeding out the bugs and the scope creeps associated with our projects and services.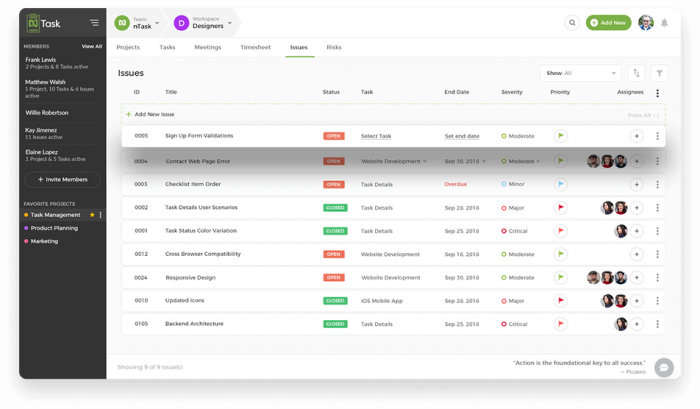 The first software on the list is nTask. The application is an incredible task management and project management application that is also an effective bug tracking software.
The application keeps track of everything that goes on with your project and services and makes sure to note every little process or activity that is performed as part of the project development process. The Issue Management Module of nTask helps you to track the bugs for your product and processes. The newly released custom fields gives you more power to personalize your bug tracking process for your company.
When the user sees something fishy going on in the project development process, they can flag it and report the bug to their manager, so that they can find a solution to resolve it as soon as possible.
Key Features
Task Management
Project Management
Meeting Management
Time Management
Risk Management
Bug Tracking
Gantt Charting
Kanban Boarding
Pricing
Basic free plan
This bug tracking software has an incredible free trial with a lot of amazing features to offer and no cost to be paid to the company, but if you want the REALLY good stuff with all the premium features, then you will have to pay $3/month.
The business plan is $8/month which gives you the ability to add custom fields to your bug tracking register.
Bug Tracking and Issue Management Software

Manage tasks, bugs, issues, projects, and risk, all in one place. Sign up today!
2. Katalon TestOps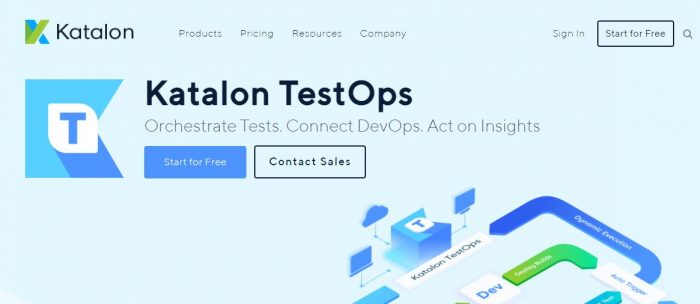 Another great example of bug tracking software is Katalon TestOps. The application provides transparent results to the DevOps and Testing teams about their resources and environments and makes sure that all of these testing processes are done at the right time.
Key Features
One of the best features about the application is that it is compatible with Windows and Linux operating systems
The application provides real-time data tracking for accurate and fast debugging of all of the bugs, issues, and scope creeps
The application also provides a streamlined result collection, and also makes sure to execute failure analysis across any type of framework that the user might be working on
Pricing
There is a free version of the application that provides basic features like Web and API testing in addition to Mobile and Desktop testing
If you want the premium subscription that includes some advanced features than the free version, then you need to pay $54/license/month
3. BugHerd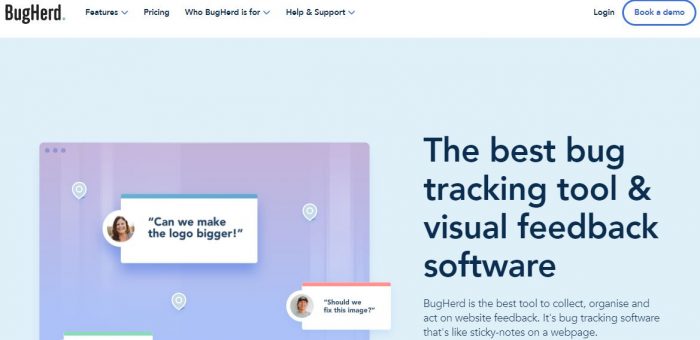 One of the most intuitive and easy-to-use bug tracking software on the list is BugHerd. The application helps you to track, gather and manage information about all of the scope creeps and bugs associated with your web pages.
The application also helps you to capture information that is needed to replicate and resolve the scope creeps and the bugs quickly from the CSS selector data, browser, or even an operating system.
Key Features
Simple Setup
Video Feedback
Capturing a screenshot or a screen recording to annotate
Real-time commenting
Pin feedback to all of the website elements and not just the location
Version Control-sync
Unlimited projects
Pricing
The paid subscription of the application starts at $39/month with all of the premium features that the application has to offer, but if you just want to check out the application without paying any money, then you need to check out the free trial that the application has to offer
4. Userback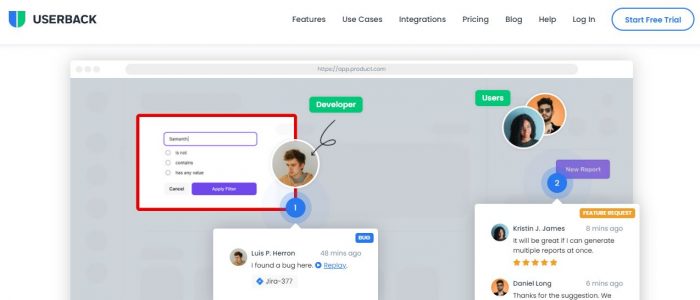 Userback is an incredible bug tracking software that allows you to quickly report all of the bugs and feedback from all of your applications and websites.
The software was built for a wide audience like developers, software companies, and designers so that they can save their precious time by managing all of the valuable feedback for their projects in one place.
Key Features
Issue Tracking
Negative Feedback Management
Prioritization
Bug Tracking
Collaboration Tools
Task Management
Third-Party Integrations
Visual Analytics
Pricing
The paid subscription plan of this incredible bug tracking software starts at $9/month, but if you don't want to spend any money and just want to check out the features that it has to offer, then you should get the trial version
The application also offers a premium version that lets you customize your app experience according to your needs and requirements, but for that, you need to contact the company for a custom price quote
5. Backlog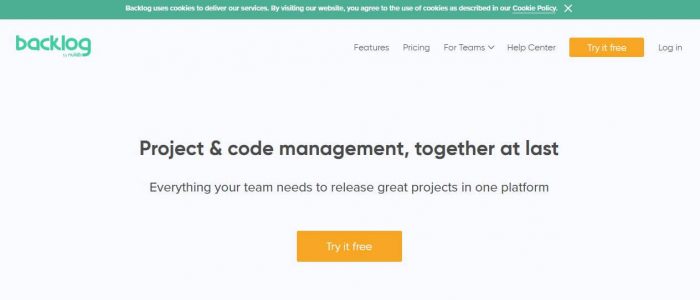 Backlog is another bug tracking software that you need to check out for all of your bug tracking and scope creep detection activities. The application also helps you to track and manage all of your projects and tasks, so that if there is anything fishy going on, you can quickly get rid of it.
Key Features
The application offers drag and drop features for smooth accessibility
It offers a wide variety of integrations with various third-party tools to ensure that you are well-taken care off
Collaboration tools
Bug tracking and reporting
Project management
Milestone tracking
Gantt view
Pricing
The paid pricing of this bug tracking software starts at $35/month, but if you don't want to pay the company just yet and just want to check out the features that the application has to offer, then you should try the free trial
6. Kualitee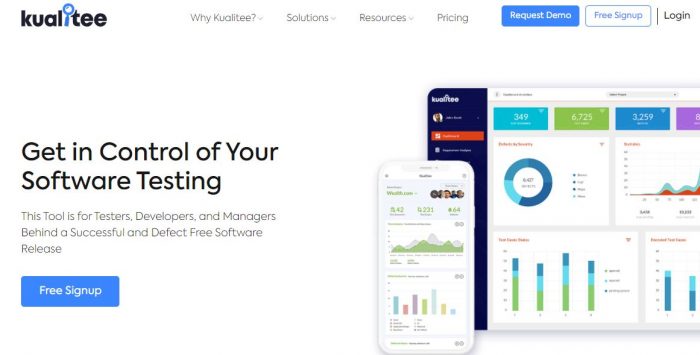 Kualitee is yet another bug tracking software that is perfect for all the development and quality assurance teams out there that are looking to track the bugs in their projects and assign them to the relevant resources to eradicate them from their projects or services.
The application has a lot of features and functionalities that it has to offer to its wide variety of clientele around the world. Let's take a look at some of those features and find out what this software is all about.
Key Features
The application lets its users create, assign, and track defects in their projects and services
It also provides traceability between defects, requirements, and tests related to the projects
Customizable permissions, fields, and reporting
Third-party integrations and REST API's
Easily reusable defects, test cases, and test cycles
Interactive and insightful dashboard
Intuitive and user-friendly interface
Pricing
The application offers a week-long trial in which you can check out the features that the application has to offer, and if they are to your liking, then you can purchase a subscription that starts at just $15/month/user
Conclusion
Bug tracking is a pivotal part of project management or in any other management field in the organizational paradigm. As the project size and the number of development team members rise, as do the number of bugs, issues, and risks associated with them.
This is why, as a project manager, you should be armed with the best bug tracking software that the market has to offer.
We mentioned some amazing applications in this article, but it doesn't matter how good the application is if it doesn't fulfill your needs and requirements.
So, to make sure that you have the software you need, do your research outside of the choices that we gave you and find the perfect tool for you that will help you and your team in your endeavors.
---
More Resources For You: